A Windsor, Ontario radiologist's dying wish was to create some academic scholarships. You wouldn't have to be the smartest kid in your class to win them, just the hardest worker. Also white. And straight. And no feminists allowed. Or jocks.
In fact, Victor Hugh Priebe put so many discriminatory conditions in his will that last week a court had to shut down the bursary program altogether.
Priebe died last year at the age of 83. He had no wife or children, so his will decreed that his assets should go towards creating scholarships. They would not be based on the highest grades. They would go to people who demonstrate "an honest good character" and who are "not afraid of hard manual work."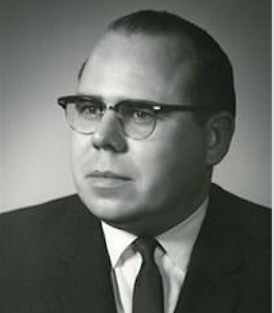 And the recipients had to be white. He was quite insistent about that part.
One set of scholarships were to go to a "Caucasian (white) male, single, heterosexual student in scientific studies."
Also the scholarship absolutely could not go to "anyone who plays intercollegiate sports."
A separate scholarship for women — named the Ellen O'Donnel Priebe Memorial Award, after his mother — would go to "a hard-working, single, Caucasian white girl who is not a feminist or lesbian, with special consideration, if she is an immigrant, but not necessarily a recent one."
The scholarships were meant for students attending the University of Western Ontario or the University of Windsor.
After Priebe's death, his will fell into the lap of the Royal Trust Corporation of Canada. They went to Ontario Superior Court to ask if such a bursary program is legal.
Turns out, it's not.
"I have no hesitation in declaring the qualifications relating to race, marital status, and sexual orientation... as being contrary to public policy," wrote Justice Alissa Mitchell.
This is not surprising, as the courts have struck down previous scholarships for white people only. But what's different in this case is Priebe seemed to see the ruling coming.
Priebe's will specified that if his scholarship qualifications were to be struck down by the courts for public policy reasons, then the scholarships themselves would be voided.
Since that's exactly what happened, the court had no choice but to throw out the scholarship program altogether rather than open it up to everyone.
Looks like there are no comments yet.
Be the first to comment!