How do you win an election when you're too radical for Ontario but not radical enough for Quebec?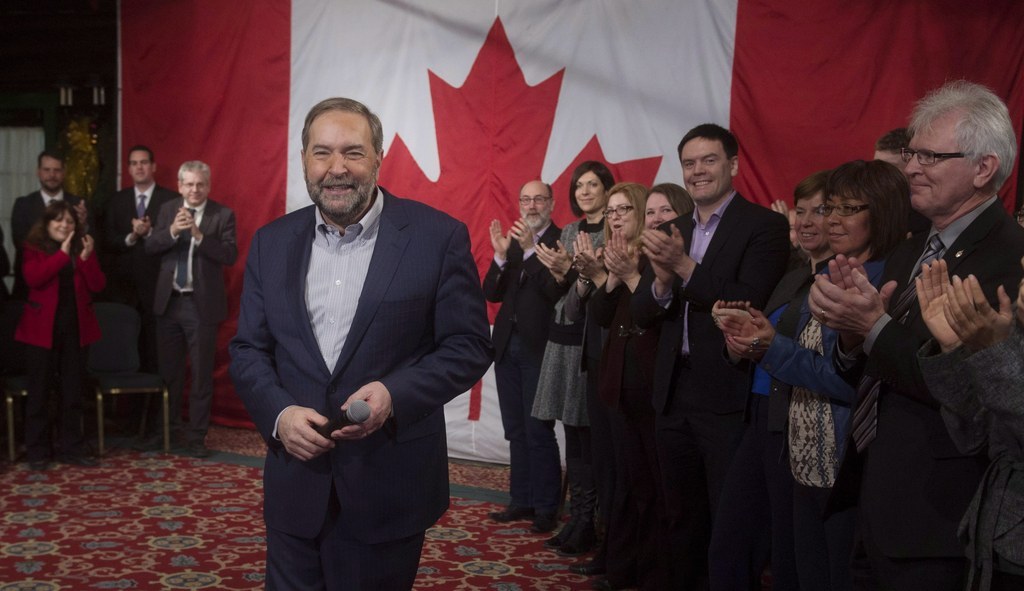 Mulcair has to go before the general membership for a leadership review in April, where rank-and-file New Democrats will vote on whether they support him as leader. One thing working in his favour is that with so many high-profile NDP politicians losing their seats, there is no heir-apparent.
Nathan Cullen, who represents northern British Columbia, finished third in the 2012 NDP leadership race and his profile is much higher now. But Cullen is giving no sign that he's interested in making a play for party leader.
"I don't get a sense from anybody in caucus or in the membership that I've been speaking to that there is any mood to change course right now," Cullen told reporters.
Other MPs were less definitive but still insist they will support Mulcair as long as he is leader.
For his part, Mulcair is working to bring the party back to its roots. In his speech Tuesday he hammered the party's "social democratic vision for Canada," from universal healthcare to the environment to fighting poverty.
Mulcair has also railed against banks, the Trans-Pacific Partnership free trade deal, and large American corporations in recent days.
He has not set a target for the leadership review or said what number he will need to hit to stay on as leader.
Looks like there are no comments yet.
Be the first to comment!