The Mike Duffy Scandal As Explained By "Game Of Thrones" GIFs
It's a Red Chamber Wedding. (Spoilers and/or winter ahead.)
by
,
Confused about this whole scandal involving Mike Duffy? The gang from Westeros is here to help.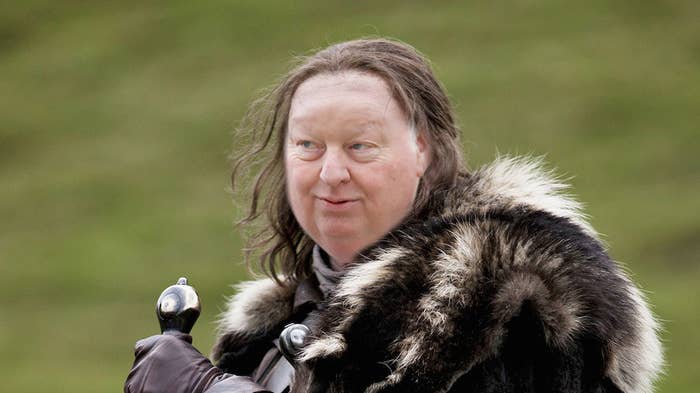 In 2008 Stephen Harper appointed CTV newsman Mike Duffy to represent Prince Edward Island in the Senate.
Except Duffy had actually lived in Ottawa for many years.
Then Duffy claimed his P.E.I. property was his full-time residence — even though a caretaker said it was pretty much unusable in the winter.
That way he could claim housing expenses for when he stayed in Ottawa — despite already owning a home there. Housing expenses are supposed to help Senators rent somewhere in Ottawa so they can get to work.
Reporters started writing about this in 2012. Duffy insisted he didn't do anything wrong but it was fast becoming an embarrassment for Stephen Harper. Plus, Duffy was worth his weight in gold.
Duffy said he couldn't afford to pay back the expenses so Harper's chief of staff, Nigel Wright, wrote Duffy a $90,000 cheque to cover them. Wright is a millionaire so he could spare some change.
Duffy then told the public he voluntarily repaid the money himself. Behind the scenes, staff in the Prime Minister's Office tried to prevent any more embarrassing details from coming out.
Then in May of 2013 CTV's Bob Fife gave the scandal new life. He broke the story that Nigel Wright actually wrote the cheque for Duffy's expenses.
Wright resigned within days.
Eventually Stephen Harper's office turned on Duffy.
Soon after, Duffy was suspended from the Senate, along with Senators Patrick Brazeau and Pamela Wallin.
Stephen Harper denied knowing about the cheque or the cover-up, despite several senior people in his office allegedly knowing about it or being involved.
And while no one has been killed, pretty much everyone has been damaged.
The question now is whether Harper can weather an election as Duffy's trial unfolds.