Stephen Harper Just Spoke For The First Time Since Losing The Election
The former prime minister says he left his party with a strong chance to win the next federal election.
Speaking publicly for the first time since losing last year's election, Stephen Harper told Conservatives they are set up to win again.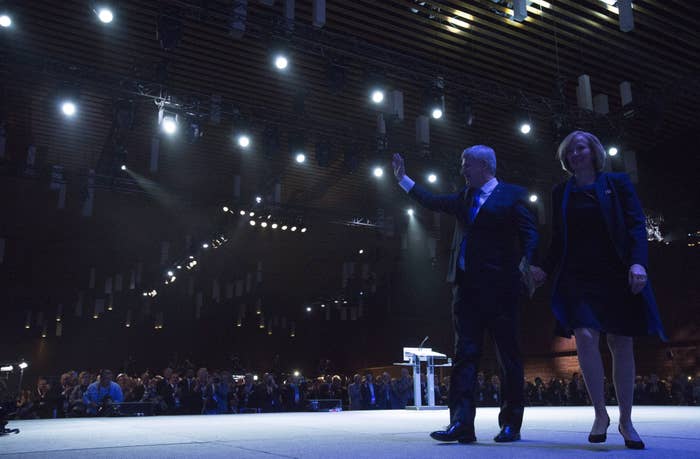 Harper did not take any shots at Prime Minister Justin Trudeau or NDP Leader Tom Mulcair when he addressed the Conservative policy convention in Vancouver. He didn't even make an #Elbowgate joke.
Those looking for excuses for what went wrong, or an announcement of a comeback, were left disappointed. Instead he played the classics.
Harper touted his government's successes, thanked party members and his family, and spoke of a rosy future.

"Even after our election defeat we remain significantly the financially strongest of all the parties," he said.
There's evidence to back up his claim. Conservative fundraising totals have remained strong even after losing power.
Despite falling to official opposition status, Harper assured Conservatives they have "enjoyed a remarkable era of success" and that the "party's path is only beginning."


Harper led the charge to unite Canada's right-wing parties and went on to serve nine years as prime minister.
"We rebuilt our party. We rebuilt our organization in less than two years," he said of the years leading up to his party defeating the Paul Martin Liberals in 2006.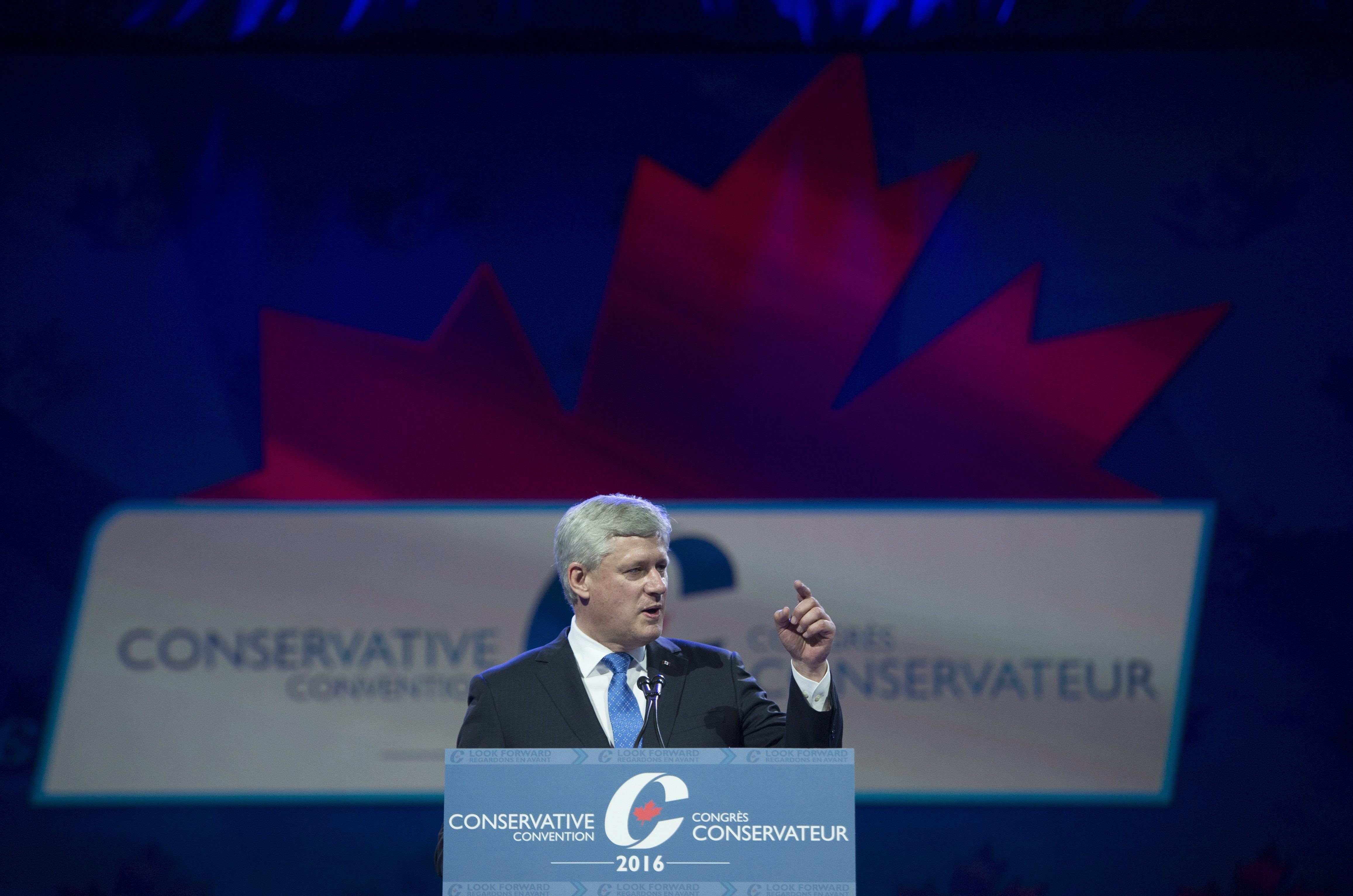 Harper has been almost invisible since losing the election seven months ago, something he acknowledged in the speech. "I'm kind of enjoying being off centre-stage," he said.
He now plans to give up his seat in the House of Commons before the fall.
The Conservatives won't select their new leader until next year, but will lay the groundwork for the party's future policies this weekend.
The convention kicked off Thursday. For reasons that are not entirely clear, the convention opened with people dancing in dragon costumes to "Gangnam Style."
The convention runs until Sunday. We at BuzzFeed Canada, at great personal sacrifice, will keep an eye on it and keep you updated.