Only three Liberal MPs voted against a motion to condemn the Boycott, Divestment and Sanctions movement targetting Israel, but dozens more missed the vote entirely. The absentees included almost all Muslim MPs in the House of Commons.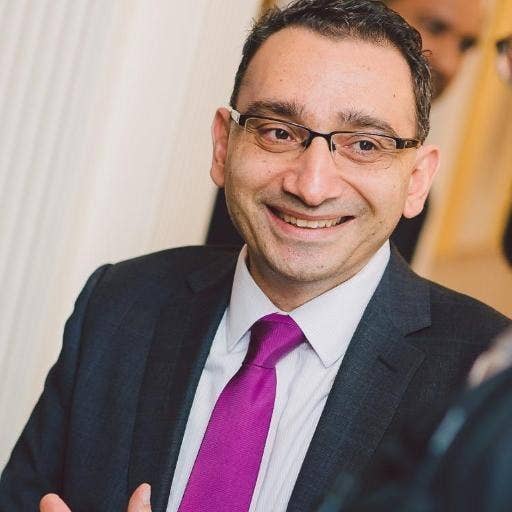 The BDS movement calls for an economic, cultural and academic boycott of Israel over its treatment of Palestinians.

Conservatives denounced it as racist and a front for anti-Semitism. The NDP voted against the motion, saying it was an attack on free speech.
The Liberals, caught in the middle, argued that the motion was polarizing and unhelpful, but ultimately supported it. The motion to condemn BDS easily passed by a vote of 229-51.
The Liberals had 43 MPs who either abstained or were absent (the vast majority were absent). That's more than three times the non-votes of the Conservatives (8), NDP (2), Bloc Quebecois (3), and Green Party (1) combined.
Some absences on Monday votes are expected and not everyone who missed the vote was intentionally abstaining. In fact, some had already supported the motion during debate.
Canada made history last year when it elected a record 11 Muslim Members of Parliament, but most stayed silent during the debate and did not vote.
Of the 10 Muslim Liberal MPs, 8 did not vote. Ali Ehsassi and Maryam Monsef voted for the motion, though Monsef had no choice. As a cabinet minister she was obligated to vote with the government.
Conservative Ziad Aboultaif voted yes on his party's motion.

So of the Muslim MPs not bound, formally or informally, by party allegiance, only one out of nine (Ehsassi) voted.
Liberal Nick Whalen, who opposed the motion, said many people did deliberately abstain.

Muslim Liberal MP Omar Alghabra, who has been attacked on Israel before, expressed nuanced opposition to the motion during debate.
He said he did not consider the boycott movement constructive. He accepted that some people in the BDS movement have anti-Semitic views, but said other BDS supporters are human rights champions who mean well.
"Criticizing the government of Israel for certain behaviour while excusing it when committed by others is unacceptable," he said.
"Equally, we should be able to criticize the Israeli government for similar actions that we criticize other governments for."
Here's the complete list of MPs who were absent or abstained on the BDS vote.
(For sharp-eyed readers who noted that the total number of votes and non-votes adds up to one short of the 338 MPs in the House of Commons, the MP not being counted is Speaker of the House Geoff Regan.)
Liberals: 43
Omar Alghabra, Leona Alleslev, Gary Anandasangaree, Chandra Arya, Vance Badawey, Xavier Barsalou-Duval, Mauril Belanger, Bob Bratina, Arnold Chan, Shaun Chen, Pam Damoff, Stephane Dion, Emmanuel Dubourg, Faycal El-Khoury, Nathaniel Erskine-Smith, Peter Fonseca, Sean Fraser, Stephen Fuhr, Mark Holland, Ahmed Hussen, Majid Jowhari, Darshan Singh Kang, Iqra Khalid, Kamal Khera, Joel Lightbound, Lloyd Longfield, Karen McCrimmon, David McGuinty, John McKay, Catherine McKenna, Alexandra Mendes, Eva Nassif, Jennifer O'Connell, Yasmin Ratansi, Don Rusnak, Ruby Sahota, Amarjeet Sohi, Sven Spengemann, Marwan Tabbara, Geng Tan, Anita Vandenbeld, Arif Virani, Salma Zahid.
Conservatives: 8
Sylvie Boucher, Jim Hillyer, Randy Hoback, Jason Kenney, Denis Lebel, Deepak Obhrai, David Tilson, Wai Young.
NDP: 2
Don Davies, Fin Donnelly.
Bloc Québécois: 3
Mario Bealieu, Monique Pauze, Gabriel Ste-Marie
Green Party: 1
Elizabeth May