Here's The Conservative Consultant Who Engineered #BoycottTims
From a single tweet to a top trend, in less than an hour.
Tim Hortons kicked off a flood of publicity when it announced it would stop running oil sands ads from Enbridge on Tims TV, which airs on screens inside some of its locations.
The company's tweet caught the eye of conservative consultant Stephen Taylor.
Taylor's field is "strategic political communications." He's a former Conservative nomination candidate who has gone on to work for Conservative politicians. His experience includes launching cross-country protests to an NDP-Liberal coalition in 2008.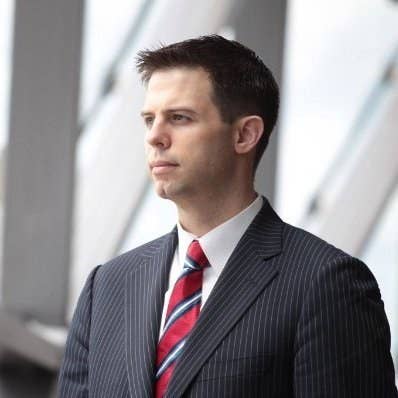 Six minutes after Taylor's tweet, the minister for Western Economic Diversification (and Calgary-area MP) Michelle Rempel weighed in.
Taylor suggested a boycott and used the #BoycottTims hashtag. The minister immediately got onboard.
Then he contacted Canada's Defence Minister.
Jason Kenney, who oversees a $20 billion defence budget, quickly weighed in on a coffee chain's choice in advertising partners.
The former leader of the Alberta Wild Rose Party also jumped in.
Within an hour of Taylor's first #BoycottTims tweet it was the number one Twitter trending topic in Canada.
Between the politicians jumping in and the #BoycottTims hashtag trending across Canada, the media took notice.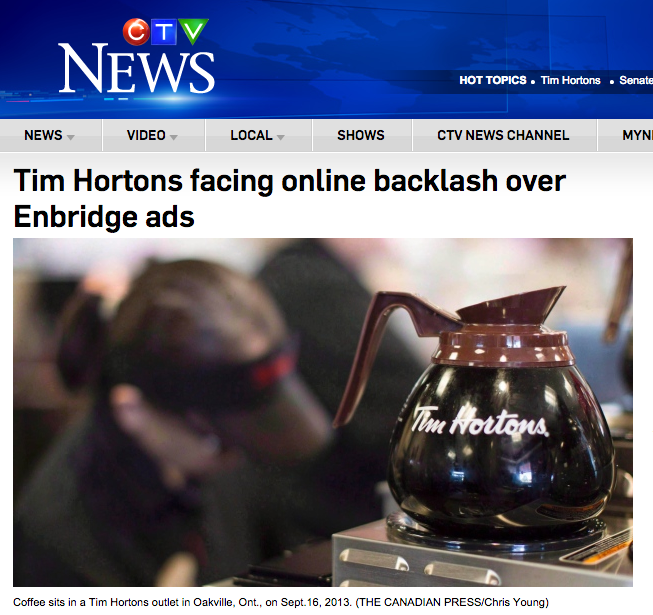 Taylor has long been a vocal supporter of Canada's energy industry.
Taylor doesn't just have a personal interest in the industry.
He worked for the PR firm FleishmanHillard on their oil sands campaign. They lobbied for American approval of the Keystone XL pipeline.
Reached via phone by BuzzFeed Canada, Taylor said he was not paid to create the #BoycottTims hashtag but rather did it out of personal interest. As for getting high-profile politicians to take part in the campaign off the bat, he said he reached out to people he knew.
Taylor says it's about equality of voices.
As a bonus, this Twitter campaign also gave Taylor a reason to argue with a senior Liberal strategist.
As for Tim Hortons, it's now damned either way.
Stephen Taylor was a key player in making the #BoycottTims hashtag trend, but he was not the first to use it. This story incorrectly said he "created" the hashtag.