There's A Hilarious Facebook Campaign Against "Burly" Teens Using A Hockey Rink In New Brunswick
"Burly male teenagers" who reportedly "don't care about the rules" are keeping people up as they play outdoor hockey.
Christmas is supposed to be a time when people come together. But tell that to the residents of Rothesay, New Brunswick's richest community. Oh, they were happy once. Before The Troubles began.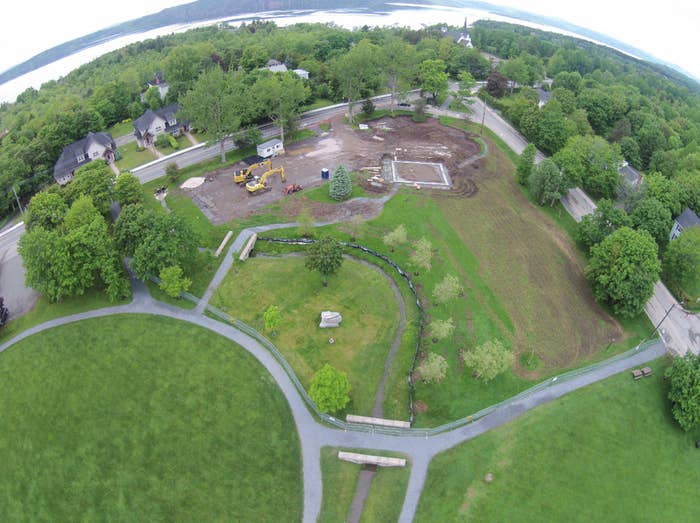 Hundreds of people showed up Monday to celebrate the opening of the new skating rink.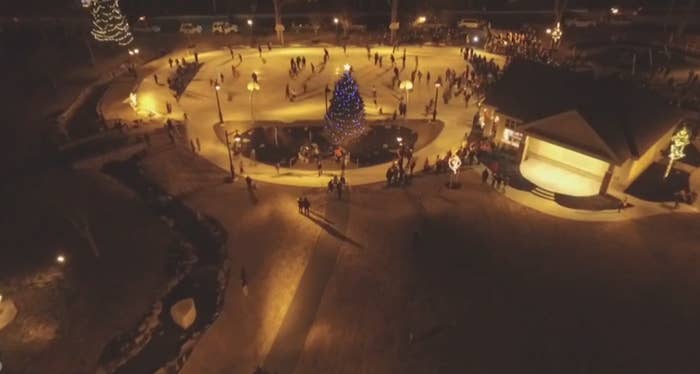 Within hours of park opening, youths were already breaking the rules.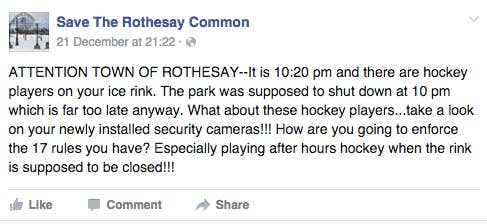 That same night Leahey sent this update. "11:40pm and a large group of burly male teenagers are still playing a fast paced game of hockey. The sound of the pucks and the force at which they are being shot can be heard by area residents."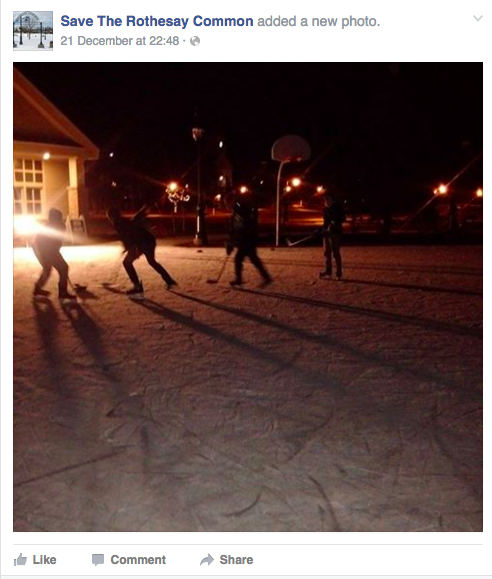 She feared they may try to break the rules again to skate on Christmas.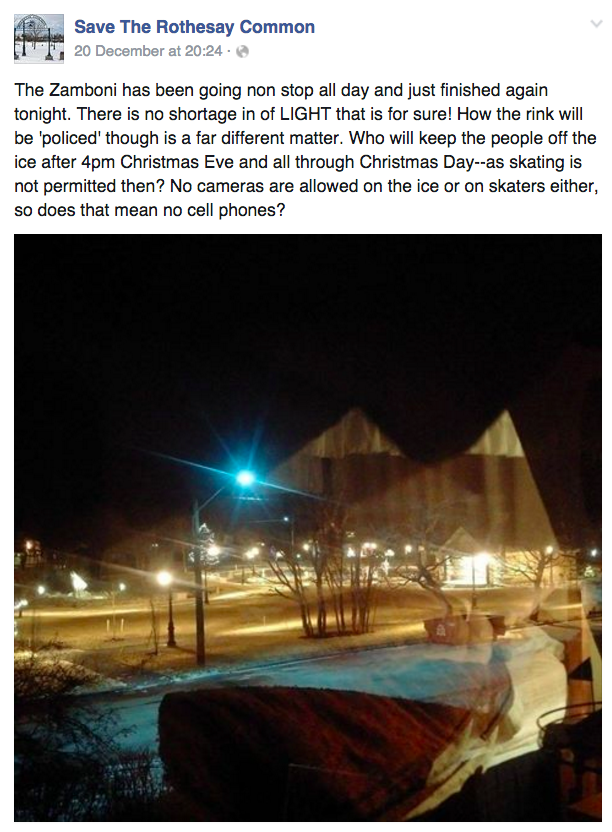 Some people just didn't understand.

Soon the page was filled with arguments about the hockey players.

The hockey kids and their families chimed in. Save the Rothesay Common explained "this is a residential neighbourhood NOT Disneyland."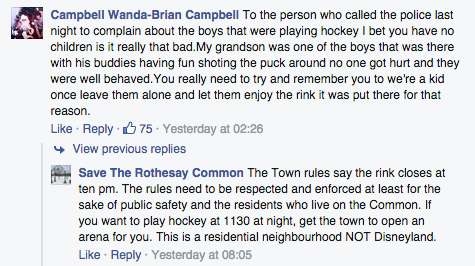 Many of the haters were from nearby Saint John.

It wasn't just the hockey. The park was made to look like a prison.

Complete with bad architecture.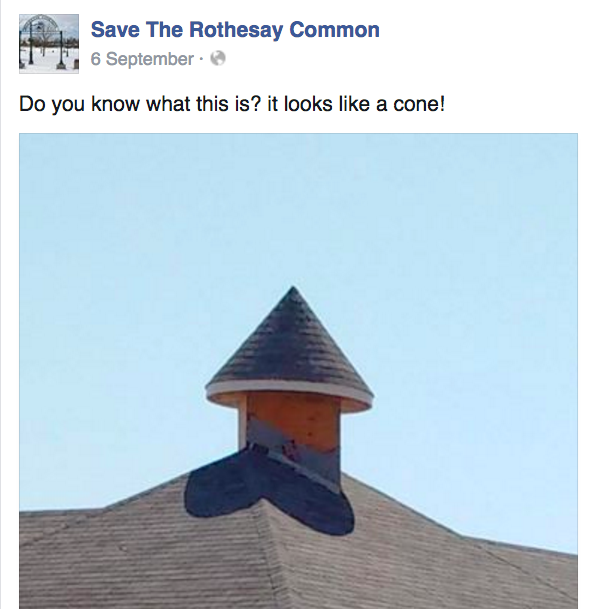 Rothesay was literally tearing itself apart.
Some people just want to watch the world burn.
In a last-minute twist, the Facebook page debate got so heated that, on Christmas Eve, Leahey shut it down.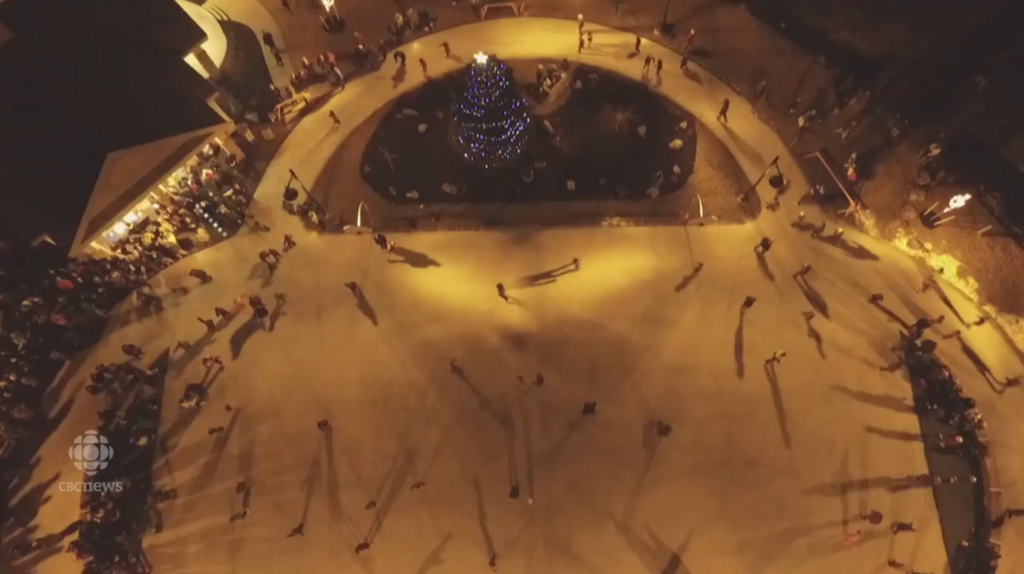 Finally, things got so bad that mother nature had to step in.
So whatever you do this Christmas, remember to keep Rothesay in your thoughts and prayers.