These Australian Military Personnel Were Accused Of Using Facebook And Snapchat To Sexualise And Degrade Female Staff
But the military continues to protect their identities.
Australian military personnel have been accused of using Facebook and Snapchat to send sexualised messages to female military personnel, including one instance where a soldier used an iPhone to take a picture of his exposed penis next to an officer's head.
BuzzFeed News has obtained a dossier of documents under freedom of information law setting out the scale of alleged misconduct across Australia's army, navy and air force. The documents disclose charge sheets for all military offences committed by personnel since January 2014.
The 500 pages of documents reveal damaging allegations about defence personnel that raise ongoing concerns about the culture within the defence forces.
Some of the documents also raise serious national security concerns, including allegations of email hacking and failures by cryptographic officers to dispose of classified material.
While a small number of the allegations against personnel revealed in the dossier have been publicly reported, many have never been disclosed.
The defence department permits journalists to attend defence court martial hearings – where their names are read in court – but does not publish when members are charged with offences, and refuses to disclose their names outside of the courtroom.
As a consequence, many serious allegations have not been reported before. A small number of charge sheets indicate the findings against the personnel, but in many cases it is not clear if the offences against them were proven.
The names of all members charged with offences have been suppressed. Defence official Nicola Viney justified this decision in part by writing that "retrospective publishing of names could impact negatively on the disciplinary process".
An analysis of the materials by BuzzFeed News reveals that the use of social media and email to send abusive or sexualised messages on social media appears to be a growing phenomenon in Australia's military.
Five navy members stationed to the HMAS Cerberus recruit school were charged in August 2017 with prejudicial conduct for allegedly sharing content relating to one or more female personnel in a closed Facebook message group. While the nature of the content is not depicted, the charge sheets state that the male members edited and uploaded material without the consent of the women. They were charged with five separate counts of prejudicial conduct.

Personnel in these types of cases are most commonly charged with the offence of "prejudicial conduct". This is considered to be a "lesser offence" a person can be charged with by Australia's military justice system. In many instances, members receive small financial penalties, or short periods in detention.
This is at odds with the Australian justice system for civilians, where the offence typically used to prosecute individuals who send inappropriate or abusive messages over Facebook or Snapchat for civilians is offending, menacing or harassing someone using a carriage service. The civilian offence carries a maximum penalty of three years imprisonment.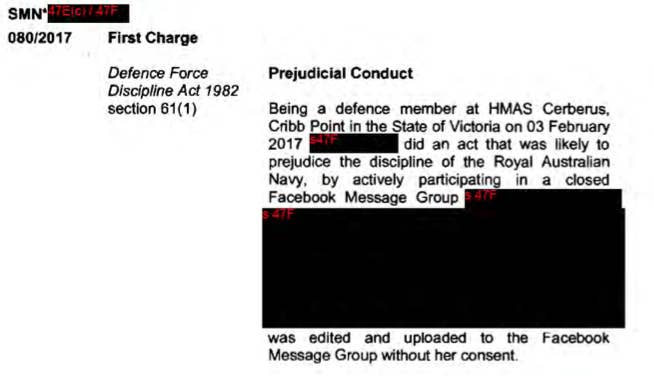 Another navy member was charged in November 2016 with two counts of prejudicial conduct for allegedly sending two inappropriate Facebook messages to a trainee.

In two separate cases Snapchat was also used by male personnel. A corporal in the domestic policing unit of the Australian Army was charged in February 2016 with prejudicial conduct for allegedly sending sexualised Snapchat messages to a female subordinate member on two occasions.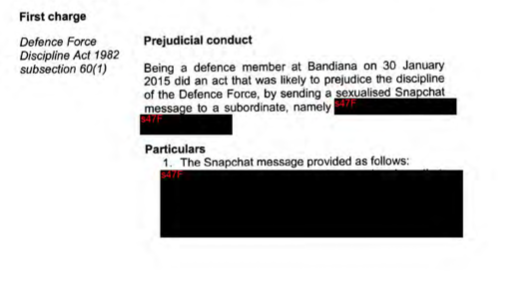 The same member was charged with sending further sexualised messages over the military's secret messaging network and for allegedly assaulting a subordinate female member by wrapping his arms around her waist.
In a further case in June 2016 a navy member was charged for allegedly sending a "prejudicial" message to a female trainee at HMAS Cerberus on Snapchat.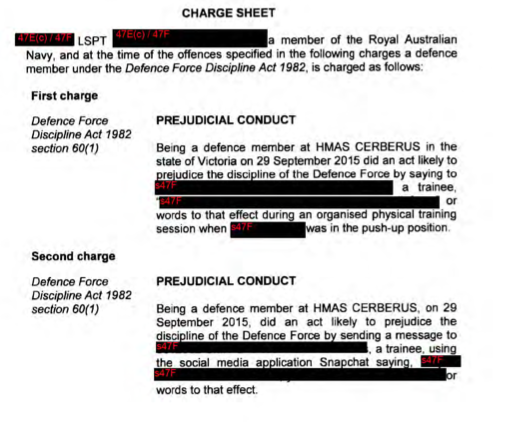 Smartphones are also being used by members to engage in forms of alleged sexual misconduct.

An army craftsman was charged in August 2015 with an act of indecency and prejudicial conduct for allegedly taking an image on his iPhone of his exposed penis near another officer's head. A leading seaman deployed on a submarine was charged in February 2016 with allegedly taking "indecent" images of another officer.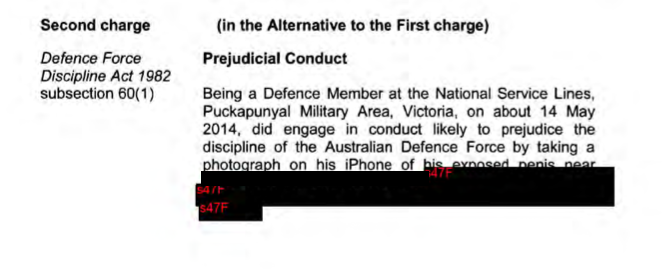 The Australian military has taken the extraordinary step of suppressing the details of all of the explicit messages and photographs sent by personnel using social media on the grounds that it would interfere with the privacy of defence personnel. Viney wrote that disclosure of personal information in the documents could "unfairly affect those personnel subject to allegations and deny them procedural fairness".

A large number of the charges brought against personnel relate to previously undisclosed allegations of sexual abuse and physical assaults.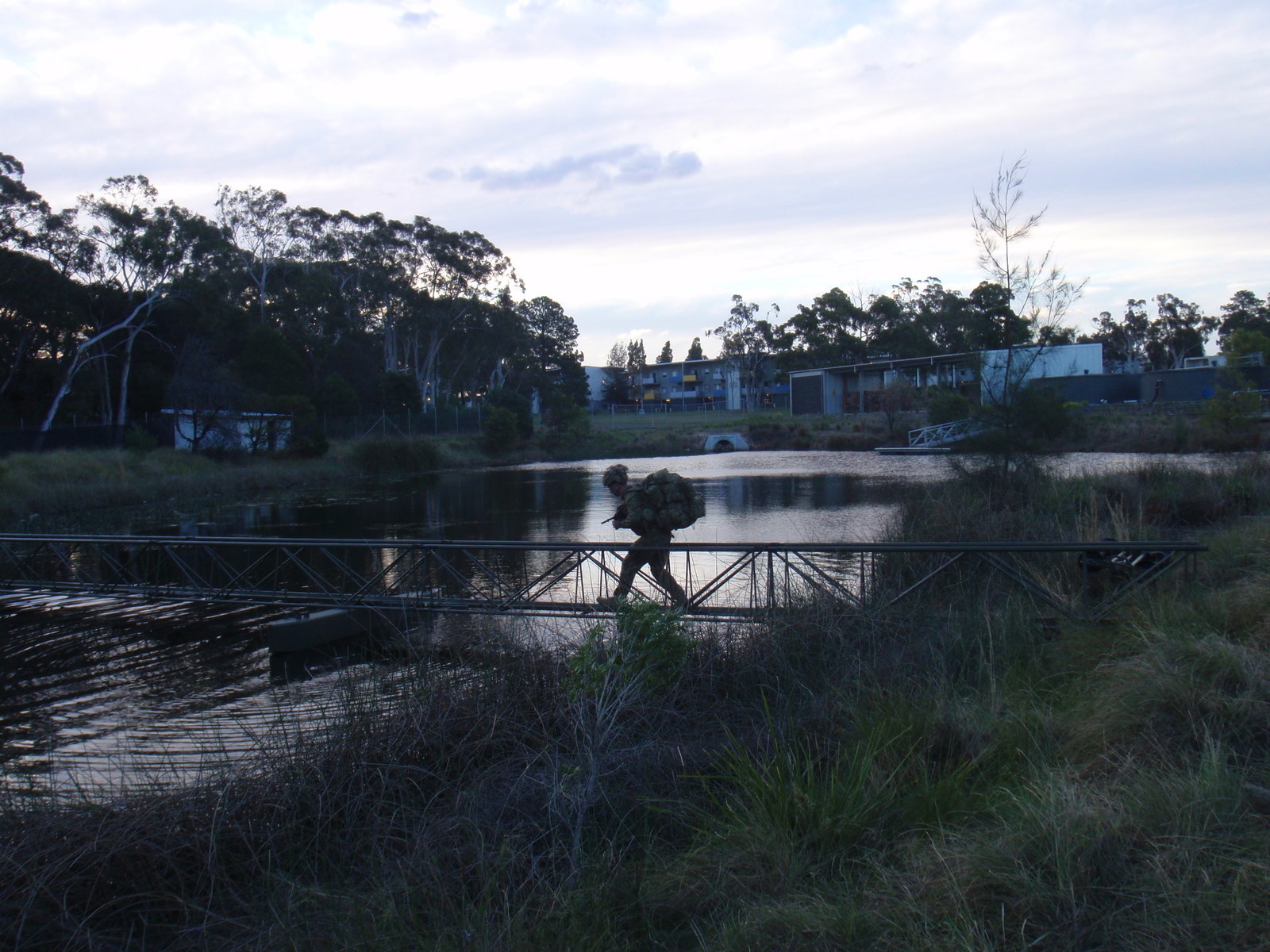 The documents reveal a number of charges against a sergeant at Holsworthy Barracks in NSW in August and September 2013, alleging he perpetrated indecent acts and assaults on a woman who worked at the Commando Regiment Sergeants Mess.

The sergeant was charged with four acts of indecency without consent against the woman for events that allegedly took place as she was working in the mess. They allegedly occurred when she was cleaning and refilling the coffee machine, when she was working in the food preparation area and when she was cleaning the lounge area.
The sergeant was also charged with three counts of assault, including allegations he took hold of the woman's arms and pushed her head into a couch after committing one of the alleged indecent acts. The woman was an employee of Serco Sodexo at the time.
In October 2016 a leading seaman in the navy was charged with six offences over an event where he allegedly entered the female sleeping area and assaulted a female member. The charge sheet alleges that he assaulted a woman "by gripping her face with both hands so as to prevent her moving away from him". He was found guilty of all six charges.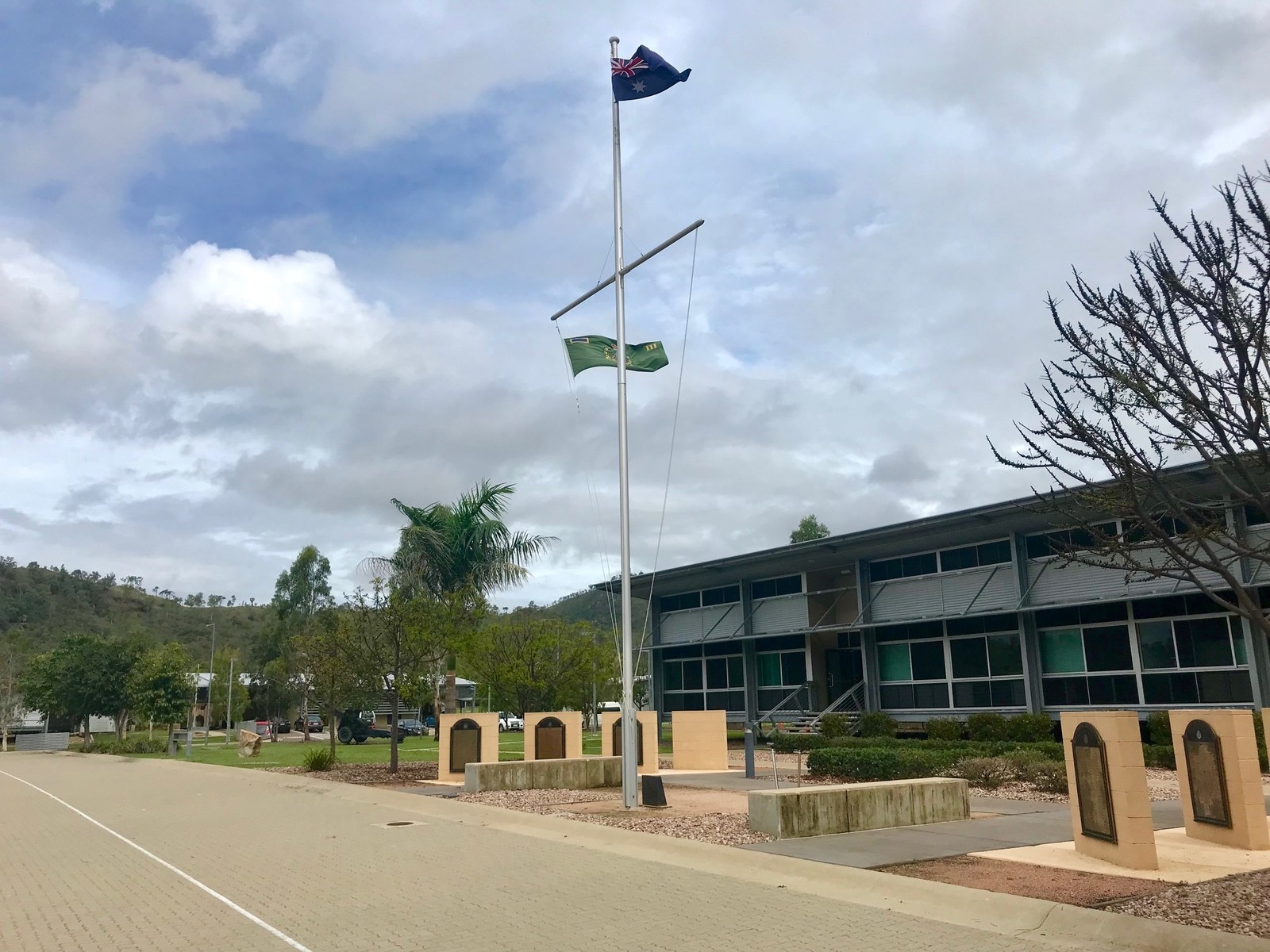 In another similar case, a gunner at Townsville's Lavarack Barracks allegedly got into bed with a female soldier, climbed on top of her and kissed her after being told not to enter her room. According to the charge sheets, the gunner was charged with five offences over the alleged incident in July 2013, including two counts of prejudicial conduct and three of perpetrating an act of indecency without consent.

In a further case, a senior navy officer involved with training at HMAS Cerberus was charged with engaging in sexual acts with a trainee who had only just begun training at the base.
The cases of physical assault also reveal shocking allegations of attacks on other defence personnel and civilians. One private was charged with assault occasioning actual bodily harm after an alleged glassing at the RAAF base in Amberley, Queensland in March 2013. The charge sheet describes the private as punching a man with "a closed hand holding a broken bottle neck".
Four junior soldiers were charged with offences over alleged assaults at Gallipoli Barracks, Queensland on 22 March, 2013. In one incident, a man was allegedly dragged onto a balcony and punched and kicked until he was unconscious and bleeding from around his left ear and right eye. In the other, a woman was allegedly punched by a trooper until she was unconscious and bleeding from her right ear.

A combat engineer soldier was charged with hitting a subordinate on the head with a beer bottle at Lavarack Barracks in March 2014.
The documents also reveal widespread allegations of misuse of military security networks, including a large number of instances where members allegedly hacked the emails of other personnel.
A Navy lieutenant allegedly accessed the email account of multiple other defence officials on the vessel and was charged with 61 separate offences in September 2015. The member had "privileged" account holder status and allegedly used his credentials to unlawfully access a number of his colleagues' emails, and to subsequently disclose personal information about them to third parties.
In another case a leading aircraftswoman of the 453 squadron in the RAAF stationed at the Al Udeid base in Qatar was charged in December 2015 with allegedly accessing defence's secret email server and downloading emails belonging to another member.
In a further case a warrant officer in the army deployed at the Al Minhad Air Base in the United Arab Emirates allegedly unlawfully accessed dozens of emails from other defence personnel. He was charged with 46 separate charges relating to the allegations in September 2015.
A corporal in the army stationed in the city of Kabul in Afghanistan was charged in November 2016 with uploading classified CCTV material to the Photobucket website and making it publicly accessible.
A leading aircraftsman in the air force was charged with going on a lengthy and protracted viewing spree of pornographic websites.
He was charged with 10 separate counts of failing to comply with the defence resources code for accessing pornographic websites on 10 separate occasions in March 2016. In one viewing he accessed images and videos on 35 different websites. He was found guilty of each offence.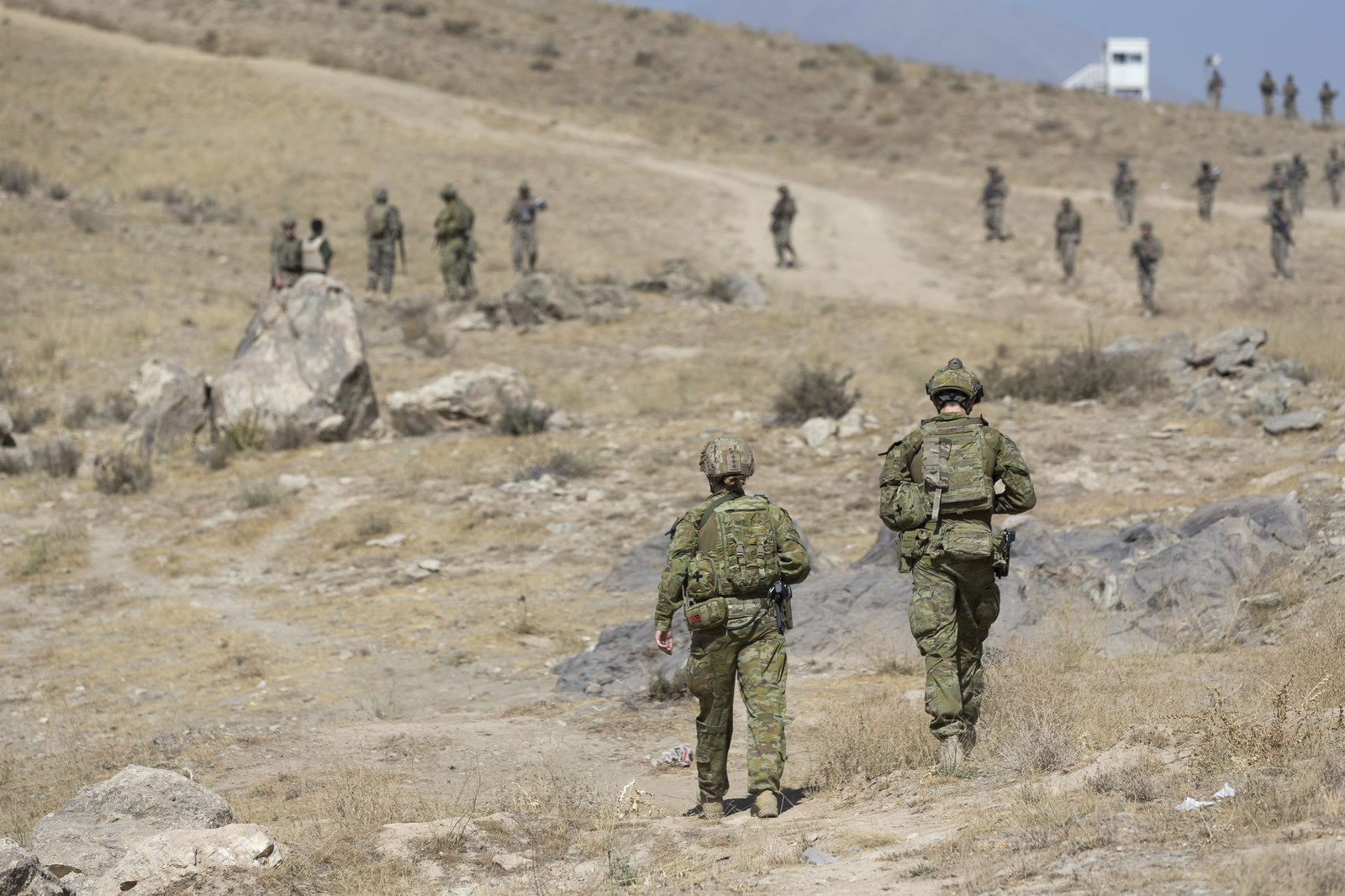 Some of the charges expose serious allegations of misconduct against Australian military personnel stationed overseas. A lance corporal stationed in Afghanistan responsible for training Afghan soldiers at Camp Qargha was charged in July 2017 for pointing a 9mm Browning pistol at a subordinate member and pulling the trigger. It appears the weapon was not loaded. The member was found guilty of several counts of prejudicial conduct in relation to firing the weapon, but was found not guilty of assaulting his subordinate.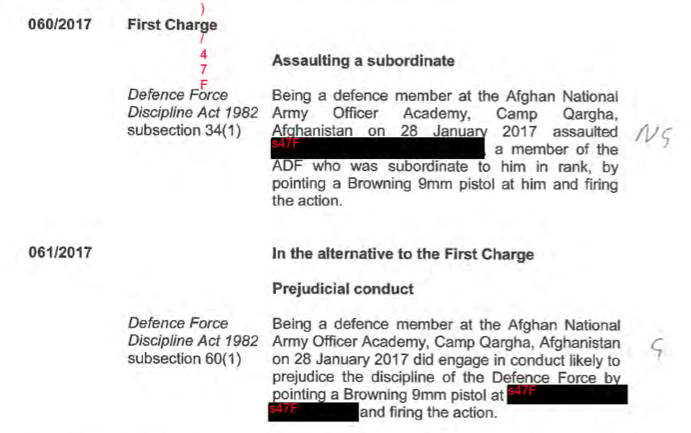 A trooper involved in Operation Slipper at Kandahar airfield in Afghanistan was also charged with assault in June 2015. The trooper allegedly aimed his pistol at an unnamed passenger in the back of a defence vehicle.

A navy member of the rank of leading seaman was charged in December 2016 with allegedly sexually assaulting a woman on the island of Mahe in the Seychelles. In another case a corporal in the air force is alleged to have committed an act of indecency on a woman at the Barley Mash Sports Bar in San Diego while stationed in California.
Housing and benefit fraud allegations also appear to be widespread across the Australian military. Close to half of the charges brought against personnel relate to the misuse of credit cards for personal gain, wrongly claiming defence travel or housing allowances for personal use, or falsifying test records. In one case a defence member was charged in November 2017 with allegedly enlisting a subordinate to help him stow his musical instruments on board a RAAF plane in order to avoiding paying the Goods and Services Tax on them.

One defence member was charged with modifying restricted data in August 2015 for allegedly altering a record to falsely claim they had completed a physical fitness test. Another member was charged in June 2016 with cheating on his driving assessment, signing a document that claimed that he had undertaken a course when he had not done so.

The documents obtained by BuzzFeed News provide a rare snapshot of the broader culture and disciplinary issues still at play in the Australian Defence Force. The outcome of many of the cases remains unknown.
The culture of Australia's defence force has faced extensive scrutiny in recent years. The former sex discrimination commissioner of the Australian Human Rights Commission Elizabeth Broderick led an independent review into the treatment of women in the Australian Defence Force in 2011.
The royal commission into institutional responses to child sexual abuse also made a number of findings about the conduct of the Australian Defence Force.
BuzzFeed News put detailed questions to the defence department. It declined to comment.
Contact Paul Farrell securely using the Signal messaging app on +61 457 262 172