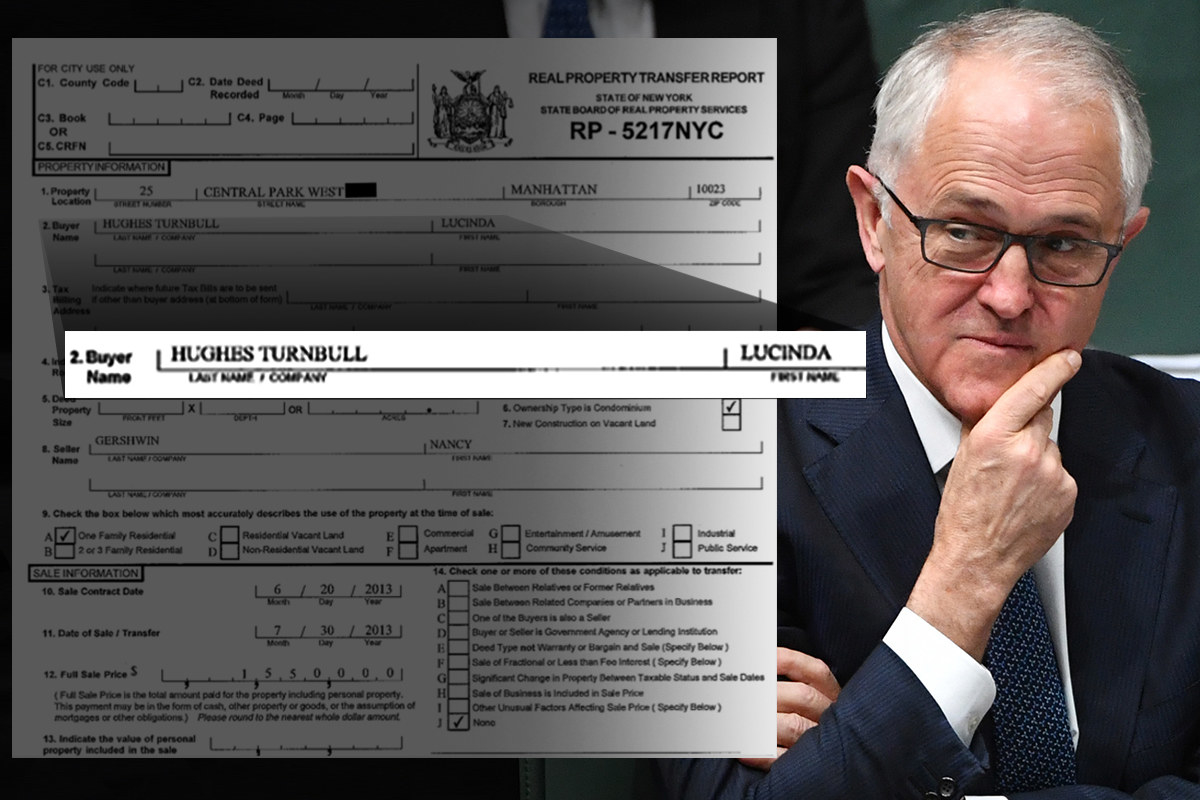 This is Lucy Turnbull's $3.275 million USD apartment overlooking Central Park in New York City.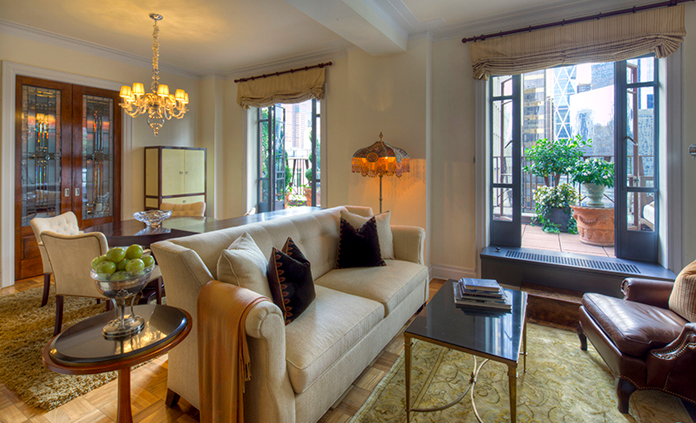 Oh, and this is Lucy Turnbull's $1.55m USD apartment overlooking Central Park in New York City.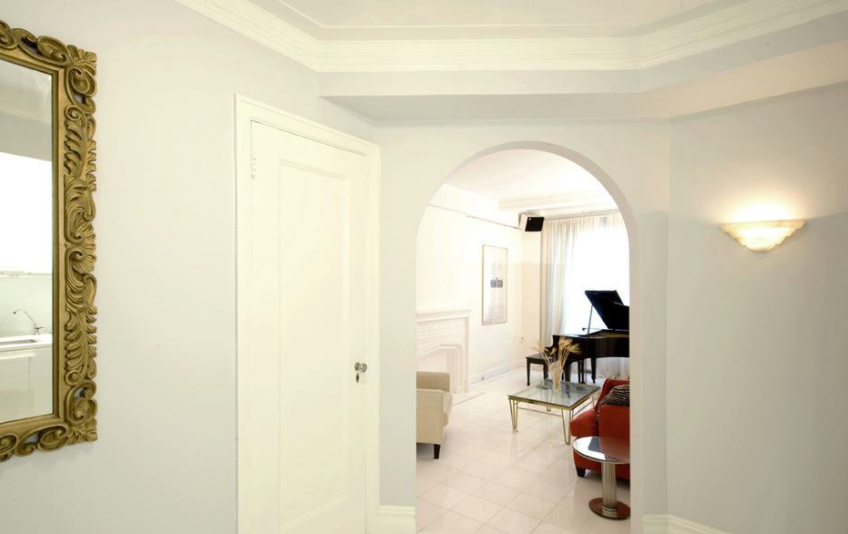 As you can see, they are both lush AF.

But BuzzFeed News can reveal the prime minister never disclosed to parliament that Lucy purchased the $1.55m USD New York apartment in the Century Condominium building more than four years ago.
All you'll see on Malcolm Turnbull's previous and most recent parliamentary disclosure is a reference to a single "New York city apartment" owned by his wife.
Federal politicians are required to declare the interests they and their spouses hold, and gifts they receive. This is an important transparency measure to avoid any potential conflicts of interests.
But did the prime minister need to declare the apartment? Unfortunately, the parliamentary rules on this are all pretty hazy.
Lucy purchased the first condo in January 2012 for $3,275,000 USD. Turnbull, who was then in opposition, declared this first apartment on his parliamentary interest register a few days later.
But in July 2013 Lucy purchased a second condo adjacent to the first condo for $1,550,000 USD. BuzzFeed News understands the properties are now treated as one dwelling, and have only one entry.
When BuzzFeed News searched the New York land title office database, it discovered there were two apartments that Lucy Turnbull purchased.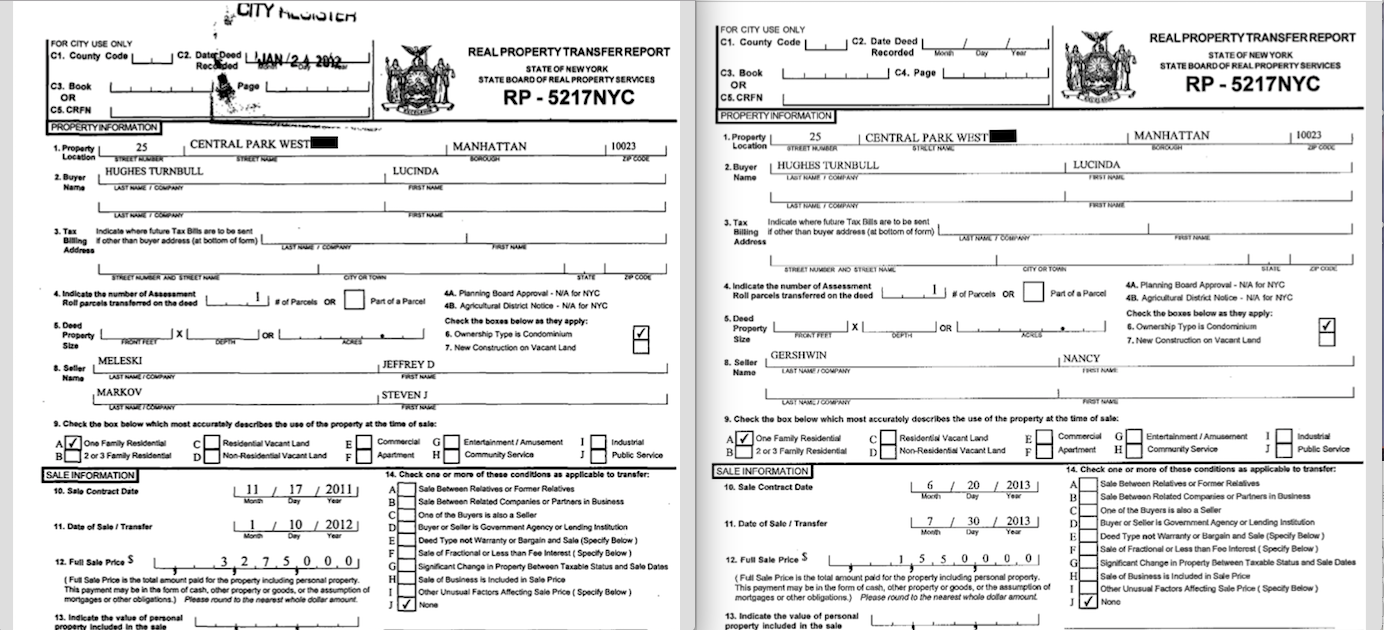 It appears the prime minister never disclosed this later property interest on his register at the time or in subsequent disclosures. In Turnbull's later interest returns lodged in 2013 and 2016 he lists a single entry for a "New York apartment" in his wife's interests.

Both properties were transferred to the ownership of Century Turnbull LLC in June 2014, a New York based company controlled by Lucy. Turnbull did disclose the registration of this company and in October 2014 wrote that the company "holds apartment in NY beneficially for spouse."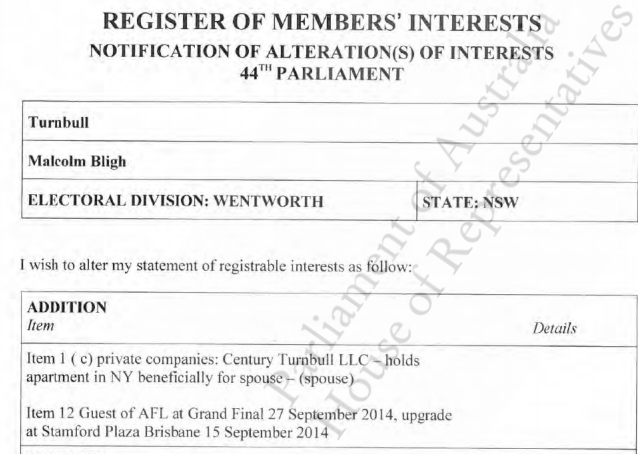 Turnbull's office declined to say when the apartments were merged into one dwelling. BuzzFeed News has been unable to locate any documentation about the merger.
The merger of the apartments may provide some basis for subsequently declaring just one apartment, and the prime minister is adamant he has complied with all the requirements set by parliament. A spokesman for the Prime Minister's Office said "the prime minister has met all requirements," and directed BuzzFeed News to the clerk's office in the House of Representatives.
The clerk's office referred BuzzFeed News to the House of Representatives resolution that deals with real estate. This resolution states that the MP's register must include details about "real estate, including the location and the purpose for which it is owned". The rules do go on state that any member who knowingly fails to notify of any alternation of their interests or knowingly provides false or misleading information could be guilty of a "serious contempt of the House of Representatives" and would be dealt with by the House of Representatives.
But the wording gives relatively broad discretion to members to interpret the disclosure rules. There does not appear to be any formal guidance issued by the House of Representatives how properties that were purchased separately, but were later treated as one dwelling, should be treated on the register.
Does it mean that a politician could buy up an entire city block in Melbourne or Sydney, turn it into a single dwelling and just write "owns property in Sydney for investment" on their parliamentary disclosures? It is unclear.
The wording of the rules surrounding parliamentary disclosures has come under scrutiny before. Many, many times before in fact.
In March 2017 Fairfax Media reported that a company Cory Bernardi held shares in owned a property that didn't appear on his parliamentary disclosures. Instead, it appeared on a separate form dealing with his wife's holdings that was not available to the public. Bernardi had met all the rules set out by parliament, but the end result was that the public was not aware of the interest.
The prime minister has made a point of stressing that his ministers should be transparent in their use of parliamentary expenses and in their disclosures of interest.
When it emerged former health minister Sussan Ley had used parliamentary expenses for a trip to the Gold Coat where she purchased a $795,000 property Turnbull took the opportunity to announce sweeping reforms of the expenses system, in part to improve transparency.
"We owe the people of Australia the greatest transparency and the greatest accountability and having this information available regularly - monthly, as I said - that will ensure, I believe, a great change in transparency and accountability," he said at the time.
Turnbull has also not held back from criticising other political parties over how they manage their own interests.
When it was first revealed Greens senators Scott Ludlam and Larissa Waters held dual citizenship Turnbull said it showed "incredible sloppiness" and "extreme negligence" on the Greens party.