Australia's immigration minister Peter Dutton is facing calls to respond to serious allegations of delays in medical care for asylum seekers and refugees at the detention centre on Nauru.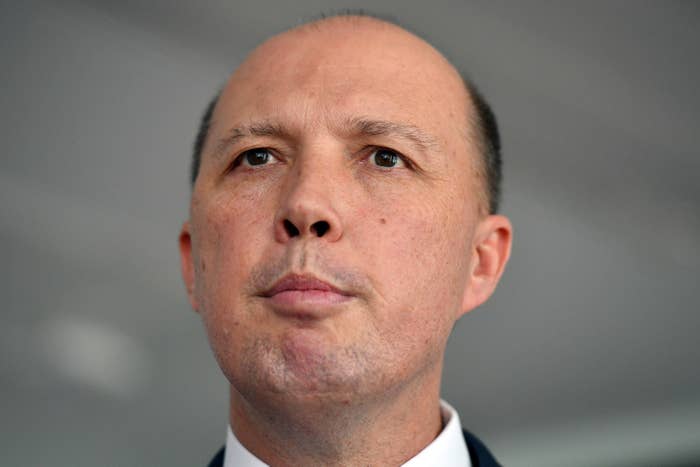 On Tuesday, a joint investigation by BuzzFeed News and ABC TV's 7.30 revealed that asylum seekers and refugees are facing treatment delays so severe that a whistleblower feared it may cost them their lives.
The former senior medical officer on Nauru from November 2016 to August 2017, Nick Martin, spoke out for the first time, alleging that patients with breast lumps, kidney stones and neurological damage were delayed diagnostic treatments; and that severely diabetic asylum seekers held within the detention regime are at risk of going blind.
Australia's acting opposition leader Tanya Plibersek and shadow immigration minister Shayne Neumann said following the report that there were "serious allegations that cannot go unanswered," and criticised the "chaos and dysfunction" of Dutton's management of his portfolio.

A Labor-driven Senate inquiry supported by the Australian Greens and other cross benchers last year recommended that medical transfer processes should be reviewed by the immigration department, and an examination be made of whether any improvements were required.
"Labor wrote to Peter Dutton in August seeking an assurance that medical transfers for people living in Australian-funded offshore regional processing centres would be available when required and recommended by medical experts," Plibersek and Neumann said in a joint statement.
"Malcolm Turnbull must immediately guarantee access to medical treatment for asylum seekers and refugees will not suffer as a result of Peter Dutton's continued failure to manage his portfolio."
They also called on the minister to appoint a new chief medical officer, following the resignation of Dr. John Brayley from the position in September. The immigration department is yet to find a replacement for Brayley.
Martin has also alleged that Brayley's advice on the healthcare of asylum seekers was "routinely" ignored by Australian immigration officials.
Dutton has been contacted for comment by BuzzFeed News.