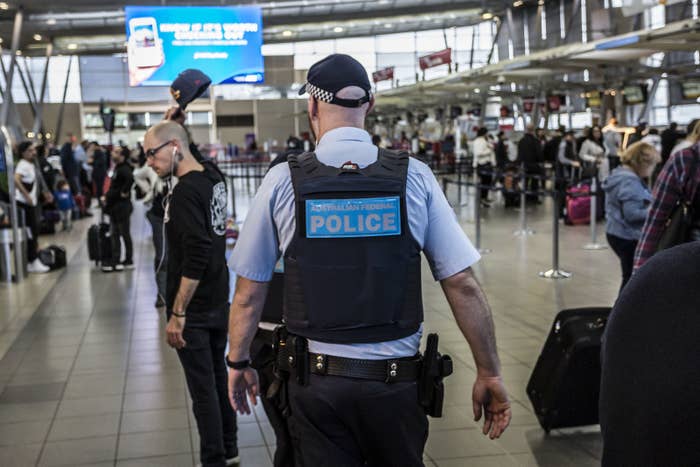 The Australian Federal Police Joint Counter Terrorism Team (JCTT) is seeking rulings from the country's Classification Board that will help it ban the import and supply of magazines that promote Islamic State and Al-Qaeda.

Since August 2017 the JCTT has made several applications to the board asking it to determine that materials from ISIS and Al-Qaeda should be "refused classification" in Australia. The Classification Board has upheld applications on 22 different pieces of material.
The list of materials now banned in Australia includes magazines produced by ISIS from 2014 to 2016 called Dabiq that were used as a recruitment tool by the organisation. One edition featured praise for Sydney siege gunman Man Haron Monis.
It also includes editions of the online magazine Inspire produced by Al-Qaeda, and several instruction manuals and guides for extremists.
Material that is listed as "refused classification" in Australia cannot be imported into, or exported out of, the country, and there are substantial restrictions on their dissemination. A large amount of the material reviewed is graphic pornography and child exploitation material.

The material from ISIS and Al-Qaeda will now sit along such titles as Choked and Soaked 2, Sluts & Their Sex Slave Boys and Hogtied Volume 10 on the Classification Board's searchable database of banned material.

The applications made by the Australian Federal Police (AFP) appear to be the first time the agency has sought for materials originating with ISIS or Al-Qaeda to be banned in Australia.

They are unusual, because possession of some of the materials would potentially already engage Australia's broad terrorism laws.
University of New South Wales dean of law George Williams said that "quite apart from the censorship regime, there are very broad powers and stringent offences for possessing things connected with terrorism.
"That has in the past included instruction manuals and material of that kind."
But the new applications appear to be targeted at prosecuting individuals who may be seeking to move banned material in or out of Australia.
A spokeswoman for the AFP told BuzzFeed News: "In order to prosecute a person for moving material in or out of Australia the AFP is required to apply to the Classification Board for the material to be Refused Classification."
The spokeswoman directed BuzzFeed News to a section of the Customs Act that prohibits the import of material that has been refused classification, carrying a maximum penalty of up to five years in prison.
If an individual was charged for importing some form of ISIS propaganda under this offence, it would likely be the first time this has occurred in Australia.
The development signals that the AFP may be adopting broader enforcement strategies to combat threats, relying on a range of offences not traditionally linked to terrorism.
A number of terrorism matters are currently before various Australian courts stemming from several prosecutions initiated in the past five years.