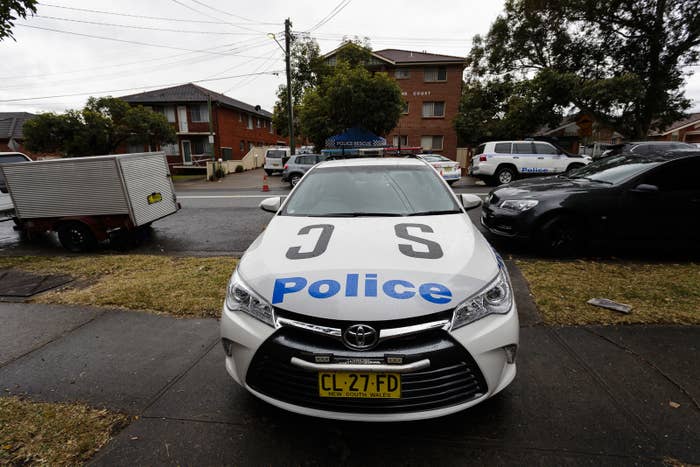 Former New South Wales police intelligence officer Alisdair MacDonald is challenging his dismissal from the force after an internal investigation alleged he repeatedly pressured a colleague to access confidential details of a domestic violence order involving MacDonald.

Since 2004 MacDonald had served as a police officer in the Byron Bay local area command. He became the subject of an internal investigation following an incident where he allegedly requested that an officer access confidential police information.
The internal investigation report alleged that MacDonald asked and subsequently pressured Senior Constable Matthew Roach to access a police database and obtain information in 2014 relating to an Apprehended Domestic Violence Order against MacDonald, which was issued following a domestic incident.
In August 2016 Detective Acting Chief Superintendent Kerrie Lewis wrote to MacDonald to say the allegation of misconduct was proven.

MacDonald contested the complaint in September 2016, writing to the police investigator: "My first issue is the finding the complaint is proven. I do not agree with this finding."
He said he had "no recollection of particularity" of asking Roach to obtain information about the domestic incident. He also wrote that he had been admitted as a voluntary patient for several mental health issues, and that it was after this admission to care that the alleged pressure had occurred.
A final letter from Lewis in November 2016 said that he would be dismissed from the police force.
The police gave MacDonald the opportunity to voluntarily resign, but he declined. A termination letter was sent to him in March 2017.
Details of the matter have only emerged publicly after MacDonald cleared an early hurdle in the Industrial Relations Commission to extend the time of an application to challenge his dismissal. He and his union representatives filed their claim seven days after the 21-day time limit imposed.
Commissioner John Murphy ruled that MacDonald had succeeded "by the barest of margins".
He is now eligible to seek a ruling from the commission on whether his dismissal from NSW Police was lawful.
A spokesman for NSW Police said: "As the matter is currently before the IRC it is not appropriate for us to comment."
Alison McRobert, a solicitor who represented MacDonald in the industrial relations proceedings, told BuzzFeed News: "As the matter is before the courts we cannot comment at this time."
Contact Paul Farrell using the Signal secure messaging app on +61 457 262 172