I Want To Adopt Children, Says Olympian Who Proposed To His Boyfriend
Tom Bosworth told BuzzFeed News that he is one of the lucky ones, but other LGBT athletes face abject persecution that cannot be forgotten – as he also revealed his plans to become a father.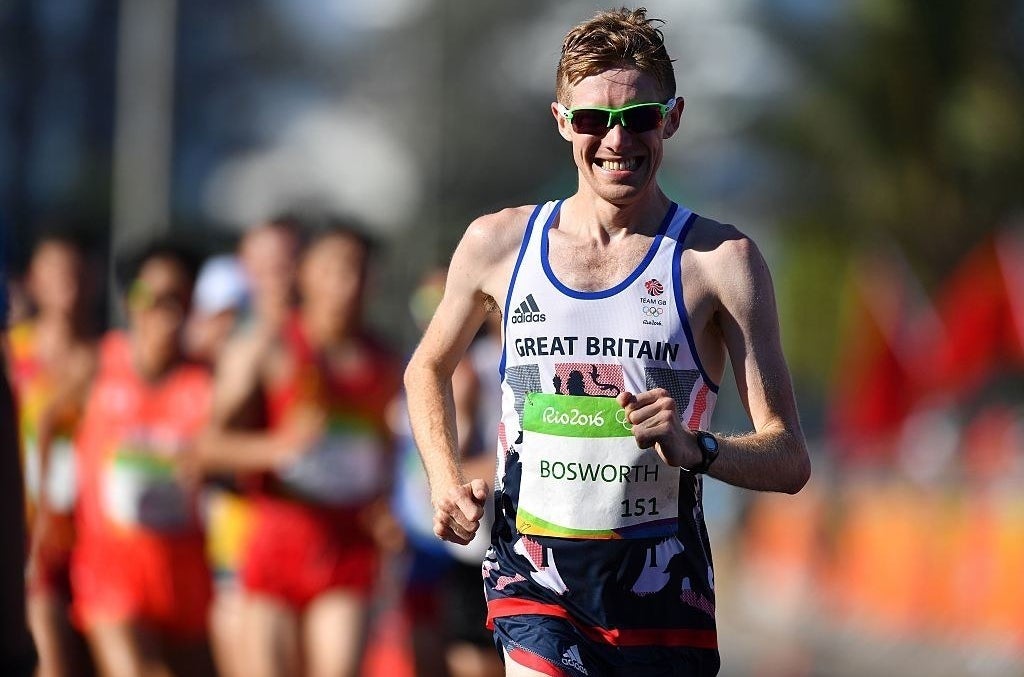 Two days after proposing to his boyfriend, British Olympic race-walker Tom Bosworth has spoken out about the stark contrast between his own experiences as an out gay athlete from a liberal nation and the plight of LGBT competitors from countries with repressive laws, who face criminal penalties and societal persecution – rendering them unable to come out, far less propose to their partners.
Bosworth, 26, who came sixth in the men's 20km walk, asked his boyfriend of five years, Harry Dineley, to marry him on Copacabana beach on Monday, sparking international press coverage and streams of congratulatory messages from fellow Olympians and members of the public.
But despite his personal and professional happiness, Bosworth told BuzzFeed News there are countless other LGBT athletes suffering in the closet, with relationships forced into secrecy, who must be remembered and helped.
"We have 44 out athletes at the Olympic Games, which out of 11,00 athletes is nothing," he said. "There are lots of countries still where you can't be out, let alone be a sportsperson at the Olympic Games and be out. I can't imagine being in that situation where back home it is still illegal."
Bosworth, who is from Leeds and who last year revealed publicly that he is gay, added: "Can sporting governing bodies do more to combat homophobia? Absolutely. But I think for athletes from countries where it's not accepted, things have to change at home first – for their own safety, and for them to be able to come out and be those role models. The world needs to change."
If the 75 countries that criminalise homosexuality were to change the law, their sportspeople might "then be brave enough to come out", said Bosworth, who stressed that such a decision is "about the individual", who "has to do what's right for them".
It was only because Bosworth felt able to discuss his orientation openly last year that he was then able to share the happy news of his engagement, he said. And the response has been "overwhelming".
"The last 48 hours have been a whirlwind," he said. "I've barely slept. The next morning, walking round the tower block for Team GB in the athletes' village was crazy: Everybody on the team has said congratulations. That's been lovely." Tom Daley and Greg Rutherford also tweeted their congratulations.
More surprising has been the media attention, Bosworth said.
"I presumed there'd be a little bit but reaching national news in America and back home? I was not expecting that whatsoever."
Some of the press coverage of the Olympics has appalled him, however. Last week, an article in the Daily Beast in which the reporter Nico Hines, who described himself as heterosexual, went on Grindr in Rio, seemingly to lure gay Olympians, was roundly condemned, drawing accusations of outing athletes from homophobic countries, due to the inclusion of certain potentially identifying descriptions.
The article has since been removed, with an apology issued by the editors, as reports emerged that Hines has been recalled to London. The International Olympic Committee released a statement condemning the story, which was originally entitled "I Got Three Grindr Dates In An Hour In the Olympic Village", as "unacceptable".
"I don't think it should be brushed under the carpet just by sending him home," said Bosworth. "It's a disgusting act. It's bullying. It could put people's lives in danger. It's beyond anything I've ever seen a journalist do. I don't think he should write another article again. There was no thought behind what he did. He just wanted a story."
Bosworth's own story in Rio, however, has been beyond his wildest predictions. In his race last week, he not only came sixth, despite being ranked only 37th, but also beat his personal best and the British record. But, for Bosworth, this success is connected to him being able to have a happy, open, personal life.
"I've had the best season of my life – five British records this year and sixth at the Olympic Games. Because I'm so comfortable in my life and I'm so lucky to have a partner and family, and so many friends round me, I can be myself. And maybe subconsciously that changed more than I realised it would."
When he was a teenager, however, the prospect of love, happiness, and success could not have seemed less likely. "It's so far [removed]," he said. "Polar opposite. I wasn't comfortable, I wasn't out to my family, I had a lot of stick at school, I wasn't good at sport – I didn't think, anyway. If you'd told me I'd have finished 6th at the Olympic Games, broken the British record, and been engaged to my partner with my family all there celebrating with me I would have…I don't know if I'd have laughed at you or told you where to go."
He'd been planning the proposal for over a year, and nearly asked Dineley, a primary school teacher, at Rio's famous Christ the Redeemer statue. But, he said, when they got there, there were too many people around.
"It wasn't very personal so I put the ring back in my bag. The Olympic Games for athletes is an incredibly personal thing and I wanted to be able to share that, to have a story to share with my partner, so that it was just as special for him."
When they later got to Copacabana beach, the setting was perfect.
"It was quite quiet, with just a couple of friends," he said, adding that his only concern was that his boyfriend might "say no as a joke – because he's that sort of person". In the event, however, Dineley did no such thing.
"He laughed and almost whispered 'yes' – he was shocked," said Bosworth. "I'm glad I managed to shock him. He probably knew I was going to do it, but afterwards he said, 'I didn't think you would have brought the ring out with you and I didn't think you were going to do it in the end.'"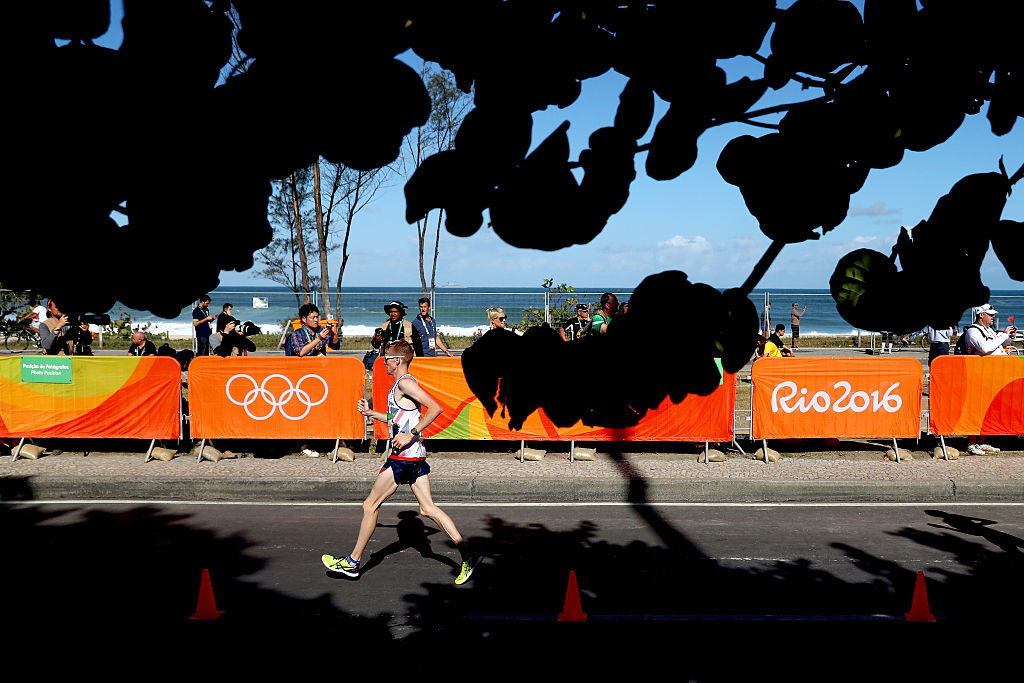 The grooms-to-be are now discussing dates for the wedding, with next summer looking likely, said Bosworth, as it's the World Athletics Championships and many of their overseas friends will be in London.
Once married, they have more plans still.
"We would definitely love to adopt children someday," said Bosworth.
And it is young people – and in particular young LGBT people – to whom the Olympian wants to send a message.
"Persevere," he said. "Find out what you enjoy and work at it because what you are and who you are doesn't define what you can achieve in life. I thought it did; I thought it would do. But I learned you just have to persevere – and it will get better."