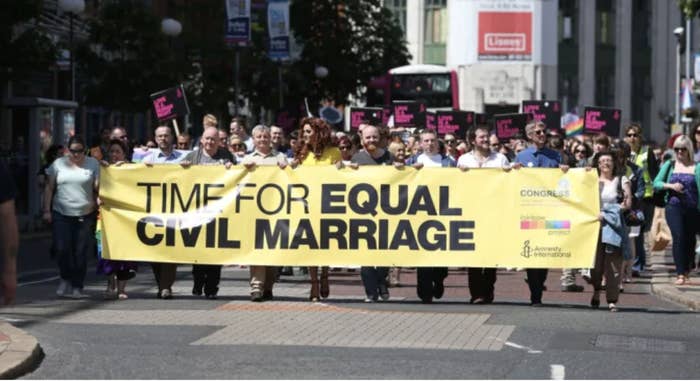 LGBT rights campaigners are celebrating a historic victory after Parliament in Westminster voted on Tuesday to implement same-sex marriage in Northern Ireland — if the devolved nation does not reform its own Parliament within three months.
This would ensure that every country in the UK, as well as the Republic of Ireland, provides same-sex marriage, ending years of accusations that Northern Ireland was being left behind.
The New Clause 1 amendment to the Northern Ireland (Executive Formation) Bill passed 383–73.
It comes just three months after the fatal shooting of Northern Irish journalist Lyra McKee, who had wanted to marry her girlfriend, Sara Canning. The shooting of McKee by the New IRA, the outpouring of grief from the public, and the disgust throughout the UK's political spectrum was seen as a potential leverage for change over the issue. At McKee's funeral, Canning urged the prime minister, Theresa May, to act.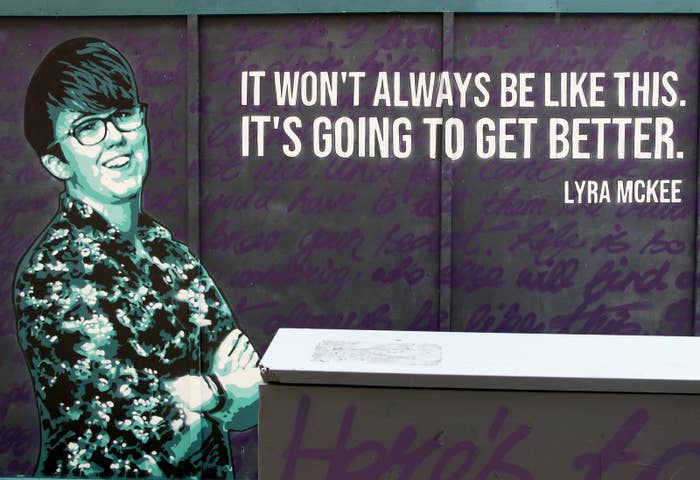 Love Equality Northern Ireland — the alliance of organisations campaigning for same-sex marriage — hailed the result as an "end [to] second-class citizenship for LGBT people".
The vote in Westminster is the culmination of eight years of campaigning by human rights groups. It comes five years after England, Wales, and Scotland introduced same-sex marriage and follows five bitterly fought votes in Northern Ireland's Stormont assembly, which failed because of the DUP's use of the "petition of concern" that requires a 60% majority. The political deadlock finally shifted when Labour MP Conor McGinn, who hails from Northern Ireland, introduced the cross-party amendment to a wider bill about funding to the region.
In it, McGinn proposed that Northern Ireland secretary Karen Bradley extend marriage to same-sex couples after Oct. 21, 2019 — but allowed for the Stormont executive to annul the bill if it were to reform before then.

"How much longer are LGBT people in Northern Ireland supposed to wait?" McGinn said last week. "The government can't continue to invoke devolution or negotiations to reestablish Stormont in perpetuity. So what we've said is, we'll give you three months to try and resolve this. If you can't, Westminster will do what it arguably already should have done."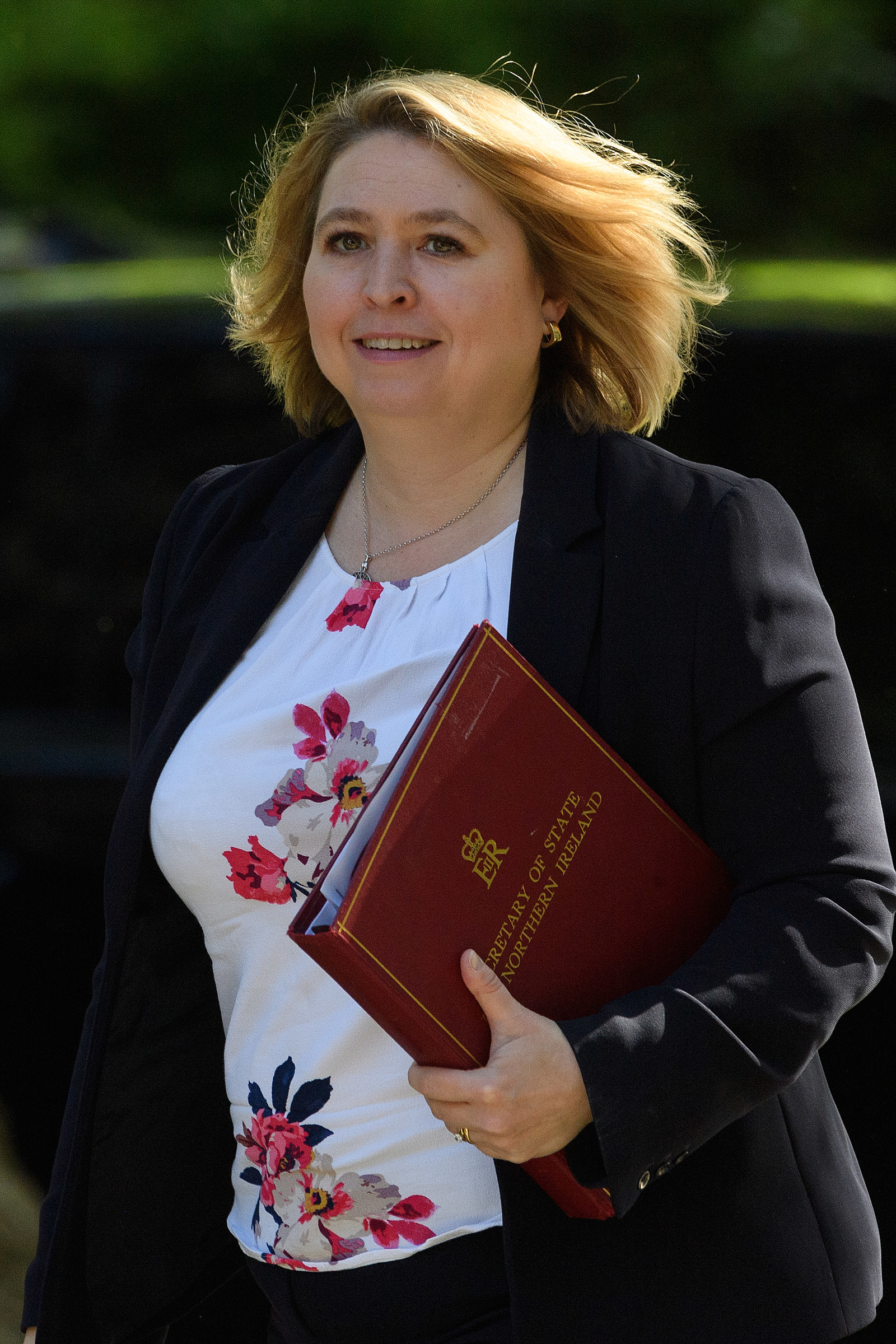 The amendment was designed to bypass the government's refusal to intervene in devolved matters, despite Northern Ireland's executive having imploded in 2017 and showing little sign of movement. Ten MPs supported the amendment to the wider bill, including former Cabinet ministers Justine Greening (Conservative) and Yvette Cooper (Labour), as well as Labour's Wes Streeting, Stephen Doughty, and Stella Creasy, along with Layla Moran (Lib Dem) and Caroline Lucas (Green).
Even in the last 24 hours, it was not expected to pass, nor even necessarily be selected for debate. Both Boris Johnson and Jeremy Hunt, the contenders for the Tory leadership, said last week they would oppose such interventions because it was a devolved matter. But once John Bercow, the speaker of the House of Commons, selected the amendment, furious last-minute lobbying began.
Stonewall, Amnesty International, the Rainbow Project, and Love Equality NI — along with a range of trade unions — all launched social media campaigns encouraging people to contact their MPs and ask them to support the amendment.
In the hours leading up to the vote, there was concern that the SNP might whip against the amendment (despite supporting same-sex marriage) in order to uphold the concept of devolved powers. But in the end the party allowed for a free vote enabling Scottish nationalists to support or oppose according to individual conscience.
The prominent SNP MP Joanna Cherry tweeted that she would vote for it because "it's the right thing to do in the absence of an assembly". Ian Blackford, the SNP leader in the Westminster Parliament, said while he would always "defend the principle of devolution," in the current circumstances "we believe it is right to give MPs a vote on these important human rights issues … I will be voting in favour."
Labour and the Conservatives also held a free vote on the amendment.
In the last 48 hours, over 4,000 people in Northern Ireland emailed MPs asking them to support the amendment. Polling in the region has recently shown approximately three-quarters of the Northern Irish public back gay marriage.
Following the vote, John O'Doherty, director of the Rainbow Project and a member of the Love Equality campaign, said: "Parliament has always had the power to legislate for marriage equality in Northern Ireland, and we are glad the House of Commons has seen sense and voted to give people in Northern Ireland the same freedoms enjoyed by everyone else in these islands.
"All love is equal and we are proud to celebrate this achievement with our community, friends, colleagues, and allies from across these islands. Our future got a little brighter today, and we hope that LGBT people across Northern Ireland will wake up tomorrow feeling more hopeful for the future we all want to see."
Cara McCann, director of Here NI and also a member of the Love Equality campaign, said: "This is another important step in Northern Ireland's long journey towards becoming a place where all people are treated with fairness, dignity, and respect, and we are thankful to all MPs who voted to make this happen."
Patrick Corrigan, Northern Ireland director of Amnesty International, pledged to ensure that the organization keeps fighting to implement same-sex marriage. "If devolved government returns within three months, then we will resume our campaign at Stormont," he said. "Meantime, Westminster has moved to end this injustice. If the assembly is restored at some point in the future, then members there can legislate as they see fit, but with a large majority of MLAs in favour of equal marriage, we know that there will be little appetite to see this measure overturned."
The Northern Irish pop singer Feargal Sharkey, former lead singer of the Undertones, tweeted his support for both his friend McGinn and the concept of equality espoused by the amendment: "Truly delighted that his efforts to help people in Northern Ireland gain the same recognition and opportunity as everyone else on the island of Ireland, or the rest of the UK, have taken a step closer to reality. Huge round of Applause. Onward."

Patrick Kielty, the broadcaster who has become increasingly politically outspoken, tweeted yesterday in support of the amendment: "A change is gonna come."
After Lyra McKee's funeral, her bereaved partner, Sara Canning, released a statement through Amnesty International arguing: "Lyra and I had a right to be treated as equal citizens in our own country." She also described her partner as the "woman I was planning to grow old with".
Now, barring the unlikely restoration of the Stormont assembly, McKee's wish for equal marriage rights will finally be implemented.