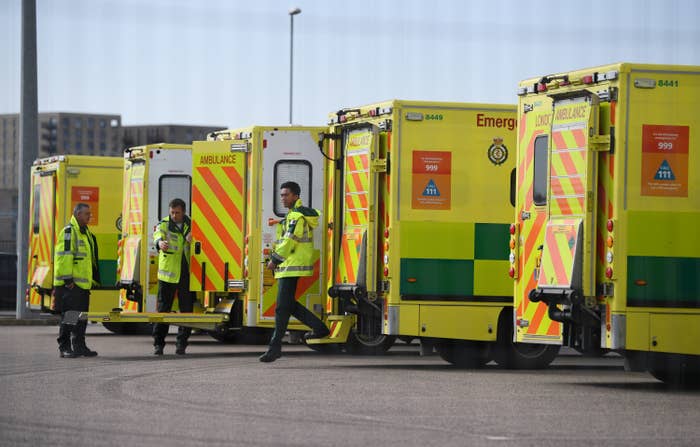 The journalists at BuzzFeed News are proud to bring you trustworthy and relevant reporting about the coronavirus. To help keep this news free, become a member and sign up for our newsletter, Outbreak Today.
The total number of people in the UK who died with or from the coronavirus may never be known due to the lack of testing and the numbers self-isolating alone without medical supervision, a coroner has warned.
Speaking to BuzzFeed News on the condition of anonymity, the coroner said that, with tests currently "rarer than hen's teeth", it would be much harder to establish where COVID-19 was responsible in cases where untested people die at home alone and are not discovered for some time.
"There will be people who don't see or speak to anyone and those deaths may not get picked up, not least because they could well be quite decomposed by the time they are found," the coroner said.
The uncertainty around deaths was underlined by the chief coroner for England and Wales who issued new guidance warning that it may not be possible to carry out some postmortems during the crisis.
The Office for National Statistics also issued guidance to doctors last week enabling them to report COVID-19 as a cause of death on the death certificate if they believe it to be the case, whether because a test, symptoms, or other clinical factors indicate this. "In the circumstances of there being no swab [test] it is satisfactory to apply clinical judgement," the ONS said.

But, the coroner told BuzzFeed News, it "boils down to whether people report symptoms to their doctor or anyone else."
If a patient had not been tested or received medical care, giving the doctor little indication of what caused their death, further investigations could be triggered.
But a leading pathologist, Dr Mike Osborn, chair of the death investigations committee of the Royal College of Pathologists, told BuzzFeed News that while a coronavirus test performed on living patients can be used on the deceased, it could be harder to rely on until more is known about the disease.
"The tests are designed and verified for living people as you would expect," he said. "So, [with] the use in the deceased you'd have to be careful how you interpreted the result. I'm not saying that you can't use it, but it's been developed for living people. So whilst it may be a useful test, you can't necessarily interpret as much from it or use it as extensively as you might do in the living."
After all deaths, changes occur in the body, he said, "and that makes interpretation of results harder and not necessarily directly correlated to what you would interpret those results to mean in the living".
The longer a person is dead before being tested, the harder it could be to establish whether they had coronavirus, because "after somebody dies, the virus would denature over a period of time", Osborn said.
The speed of this would vary according to a number of factors, but in general, "the more virus you've got, the more likely you are to be able to pick it up", he said.
"As the viral load decreases over time, the likelihood of the test being positive or the results being as reliable — or it being as easy to interpret the results — probably decreases." He stressed that more work would need to be done on those who have died to understand the picture better.
But currently, he said, the number of postmortems being carried out on people with COVID-19 was "vanishingly small" — he'd only done one so far for a research case "to get tissue to our scientists around the country … to investigate the disease further, learn from it to better model it, and develop treatments for it".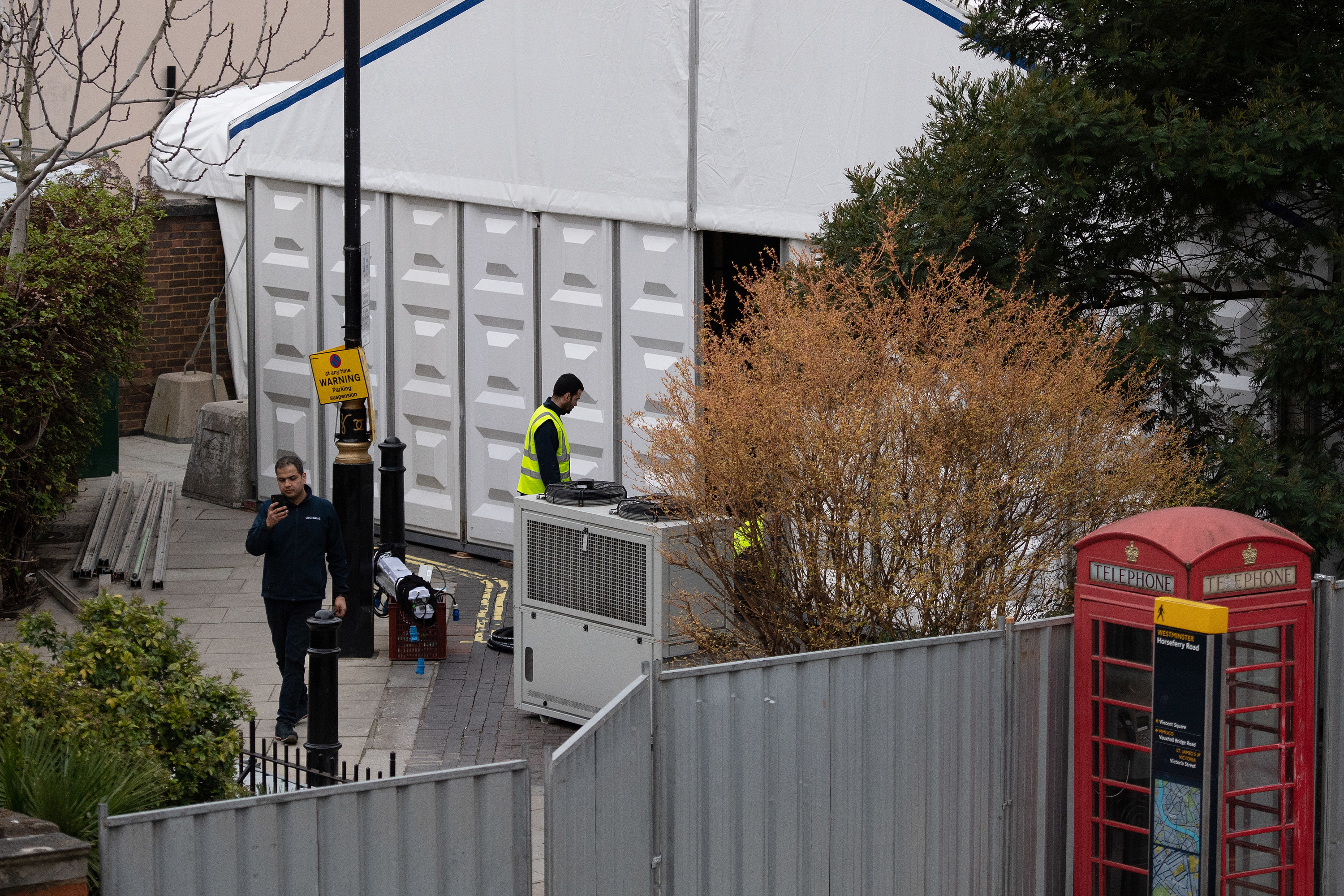 In instances where a body was being examined days after a death from pneumonia — which can be caused by numerous different viruses and bacteria — Osborn said it was "absolutely correct" that as we may not discover which virus caused it.
"There will be a group of people who fall into that category," he said. That group, however, would be small compared to the total, and is symptomatic of the fact that resources are limited. In a perfect world, he said, "are you going to screen everybody to catch a few people? Yes, you probably would. But we live in a real world."
Organisations such as Public Health England do not necessarily need to know the total number for policy purposes, Osborn said, and "are happy that other methods they have of plotting and knowing the data about the outbreak are available from other sources without necessarily having to screen all the deceased".
This means, however, not identifying all cases of coronavirus fatalities, and not being able to confirm to families what their loved one died of, as there may not be specific indications in the body that the person succumbed to COVID-19 as opposed to any other respiratory disease.
"Legally, the coroner just needs a medical cause of death from which they can decide if it is a natural or nonnatural death," said the coroner who spoke to BuzzFeed News. "Frankly if I have a pathologist report that comes back with viral pneumonia, I am not going to push them to identify which particular virus it was, not least because I don't need to go into that much detail for the purposes of returning a 'natural causes' conclusion."
The coroner's concerns echo one of the key criticisms of the government's handling of the pandemic: the relatively small number of tests being conducted on the living. Currently, only patients who are hospitalised are being tested, and the numbers are falling far short of the government's own goal of 25,000 per day, with just over 10,000 patients yesterday being tested and some frontline medical staff still awaiting the test.
Health secretary Matt Hancock announced on Thursday that the UK would be carrying out 100,000 tests a day by the end of April, but this includes both the antigen tests, which establish whether someone has the virus now, and antibody tests, which establish whether they previously had it.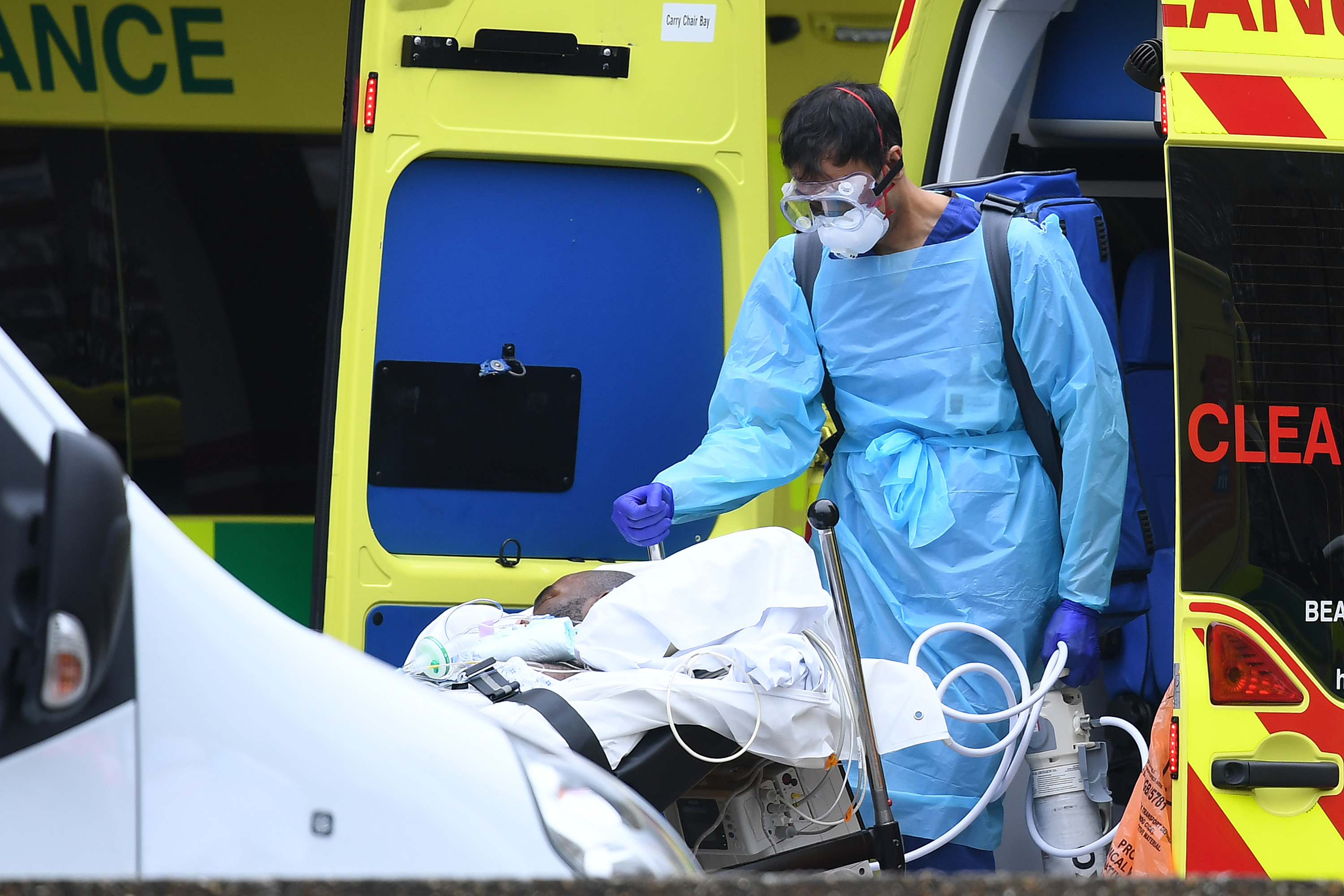 The decision not to test after all deaths where coronavirus is suspected but not tested for while alive is a result of several factors, Osborn said. Aside from questions about the reliability of the test in the deceased, living patients are prioritised, given the limited availability "as most people would expect them to be", he said.
Most important, he said, was "if somebody is believed on the balance of probability to have died from it from their symptoms and signs and other things", then "there is no need to test".
But even in cases where doctors refer a case to a pathologist, there's another resources problem, according to both the coroner and Osborn.
"There is a lack of pathologists to do post-mortems even in normal events in this country," Osborn said. "And given the situation stressing the system, if you've already got low staff numbers, it's very difficult if there's a sudden increase in workload to take it on."
Staff shortages, said Osborn, was one of the factors prompting new guidance published last week by the chief coroner of England and Wales, Judge Mark Lucraft. It set out how coroners, of whom there are also a limited number, can deal with the crisis and detailed the potential strains and gaps that could be exposed by "the extraordinary pressures" on the profession.

"We may all have to accept that the unprecedented situation we are in may mean it may not be possible to perform the sort of detailed death investigation process we are used to," he wrote. "For example, it may not be feasible to order a post-mortem examination on many (or indeed most) of the deaths where COVID-19 is either suspected as the cause, or where it may simply be present, or indeed where it cannot be ruled out."
Lucraft reminded coroners that both doctors and pathologists will be "under significant pressure" and that, therefore, "this may mean avoiding or deferring requests for lengthy reports / statements and accommodating clinical commitments if calling clinicians as witnesses".
The need for more assistant coroners during the pandemic was such that Lucraft advised that they could now be appointed "without open competition" in a "fast-track" manner in which "the appointment of assistant coroners who have no previous coroner experience" would be considered.
He reminded coroners that COVID-19 is a natural cause of death and therefore that on its own would not be sufficient for a death to be referred to a coroner, but added: "There may of course be additional factors around the death which mean a report of death to the coroner is necessary — for example where the cause is not clear, or where there are other relevant factors."
People who die in hospital from the coronavirus may be easy to identify, but he continued: "In community deaths it may become more complex. Because of the pandemic pressures, there may be insufficient capacity within the health service to diagnose COVID-19 as an illness in life and to produce an MCCD [death certificate] after death without any report to the coroner."