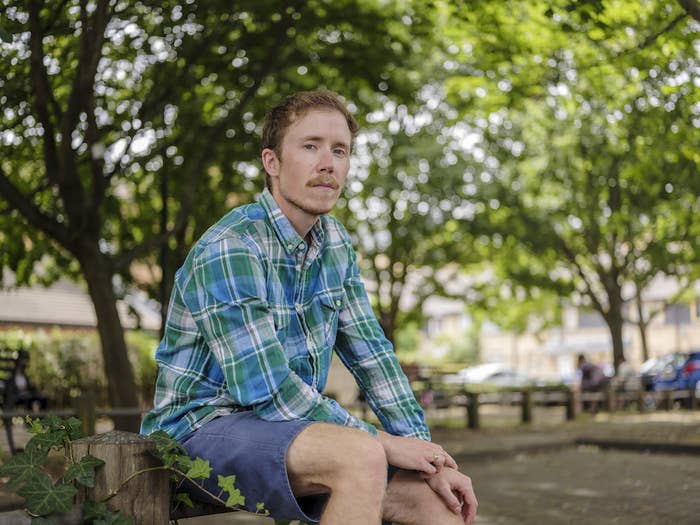 A transgender father is taking his landmark case to be named the parent or father of his child to the Supreme Court after losing in the Court of Appeal on Wednesday.
Freddy McConnell, who gave birth in 2018, argued that because he was legally recognised as a man before conception, and because such legislation states that gender recognition is "in all circumstances", it therefore follows that he should not be named the mother on the birth certificate.
Instead, he wants his 2-year-old's documents to name him the parent or father, as this is also how his child will experience him throughout life.
But the judges, Lord Burnett, the Lord Chief Justice, Lady Justice King, and Lord Justice Singh, disagreed that it violated McConnell's right to a private and family life. In the judgment, referring to his child by the anonymised initials YY, they said:
"The legislative scheme of the GRA [gender recognition act] required Mr McConnell to be registered as the mother of YY, rather than the father, parent or gestational parent. That requirement did not violate his or YY's Article 8 rights. There is no incompatibility between the GRA and the Convention. In the result we dismiss these appeals."
In an interview with BuzzFeed News, McConnell said they would fight on. "We are applying to the Supreme Court. That was always something I had mentally prepared for."
Reacting to the ruling at the Court of Appeal, he said, "It's obviously very disappointing, but a while ago, I realised that this was always going to be a long fight — a longer fight than I originally anticipated when it became about the whole population of trans parents and not just me. What we're trying to do is to get the government and the courts to legislate for the first time ever about the rights of trans parents."
The laws that surround parental rights and transgender rights currently don't provide for circumstances in which trans people become parents — a gap partly derived from much of the legislation being enacted before it became possible.
"Nowhere in any of the other statutes are trans people mentioned or acknowledged," said McConnell, "so that's a huge thing to try to make happen. This isn't about a man having a baby. This is about all trans people retaining their autonomy and their right to start a family in whatever way they wish, and having their identity recognised in that, or at least respected."
The legal team representing McConnell will apply to the Supreme Court in the next couple of weeks and will await a decision about whether the appeal will be heard. That decision could take months.
McConnell's solicitor, Andrew Spearman, a partner at Layton's, told BuzzFeed News that the judgment is "a very narrow assessment of the law and is not giving any scope for the interpretation to be in favour of the child's best interests. The child sees Freddy as a father and will always see him as his father."
Birth certificates, he said, "don't record who we say they record. They haven't since the 1990s recorded your biological parentage and through different mechanisms you have parent-parent on the birth certificate or mother-parent. You don't have two mothers or fathers, but you can have parent as a general term."
"The court seems to want to have it two ways," he added, arguing that if a trans man such as McConnell had a female partner who gave birth, then he would be named the parent on the birth certificate — which McConnell is not allowed to be listed as. This would also disregard the legally recognised gender of that man because under the current law 'parent 2' is a label reserved for women in same-sex partnerships. "What the gender recognition act is trying to achieve is full legal recognition, which is absent in this judgment."
At the two-day hearing last month, McConnell's barrister, Hannah Markham QC, argued that the previous High Court ruling against him — which stated that "mother" is not a gendered term but relates to anyone who gives birth — was flawed. Instead, Markham argued, mother means woman, and McConnell, by law, is a man.
To force someone in his position to be recorded as the mother "is an offence to their right to a private life, an offence to their being and identity."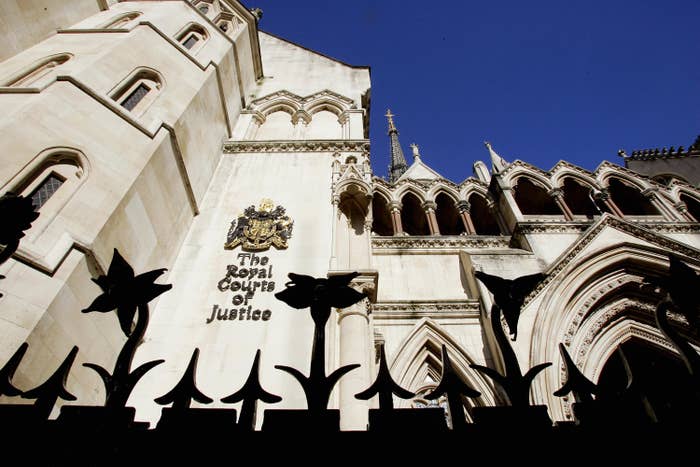 Representing the government, Ben Jaffey QC conceded that "the appellant does not wish to be referred to as mother — that's a perfectly legitimate and sincerely held view" but restated his arguments from the previous hearing at the High Court: that the Birth and Death Registration Act of 1953 doesn't allow for a child not to have a legally named mother, and that the mother is the person who gives birth. In existing law, the father, however, can be named as such on the birth certificate whether or not there is a genetic link to the child. And the parent is the female partner of a mother.
Part of McConnell's argument was that the existing law is discriminatory on the grounds of gender: If a man can be named the father without any genetic link but by being the partner of the mother, why can't he?
For McConnell, the previous ruling at the High Court also had worrying implications for transgender people generally, as all who have obtained a gender recognition certificate since the 2004 Gender Recognition Act, did so on the assumption that the document would do as the law states: protect their acquired gender in all parts of their life. The ruling also questioned the legality of McConnell receiving IUI fertility treatment as fertility law allows for this treatment for women only — yet legally he is a man.
Many involved in parenting and fertility rights were also concerned by the ruling that it would prevent proposals to adapt surrogacy laws to enable mothers who use a surrogate to be named the mother.
Although often believed to be a record of biology, or genes, the birth certificate in fact states the names of the legal parents.
After giving birth in 2018, McConnell launched legal proceedings against the government when informed he would have to be named the mother on his baby's birth certificate.
McConnell, who is a journalist and filmmaker, is launching a BBC podcast next month about alternative families. Previously, he documented his path to fatherhood in a feature-length film called Seahorse, which was widely acclaimed. It also, however, contributed to him losing a separate case to protect his anonymity. Although his child's identity is forever protected by law, McConnell's was not after four newspaper groups went to court to expose his identity.