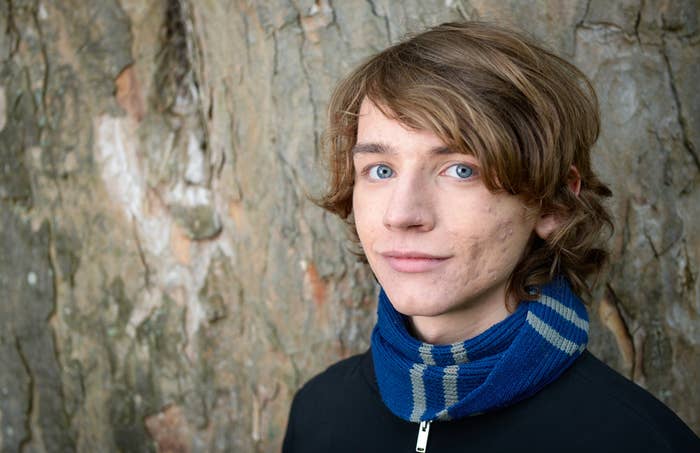 It took Lily Madigan four years to muster the courage to tell her family, her friends, and her school that she identifies as female. It took another two months for her to arrive at the school gates finally dressed in the uniform that fits with who she is.
In March, Madigan, who was in the lower sixth, made her way to St Simon Stock Catholic School – a state-funded academy ­– in Maidstone, Kent, in the blouse that the other girls wear.
What happened next was not what she expected.
And so, last week, six months after that day, Madigan, 18, contacted BuzzFeed News to reveal what she encountered and what it means to hope for liberation and understanding only to find the opposite.
Madigan was nervous that morning as she got ready for school, she said. Her voice is soft; she mostly speaks in short sentences. Despite the nerves, she added, "it just felt right". And, in any case, "it was a lot easier than wearing a boy's uniform".
She felt sure the school would accommodate her decision: "I didn't think it would be a problem; I assumed they would know their obligations."
Shortly after entering the school premises, Mr Williams, the head of sixth form, saw Madigan. "I was pulled over for my uniform," she said. He took her to his office. "He said my dress code was incorrect. I said I identify as female, so this is the correct dress code for me."
Boys at the school's sixth form have to wear a shirt, tie, blazer, and trousers. Girls can wear a skirt or trousers.
Williams brought in Madigan's "pastoral manager" to discuss the situation. St Simon Stock school's website says it "prides itself on the quality of its pastoral delivery".
The conclusion of this discussion was clear: "They said I was breaking the dress code and I had to go home. At that point I was pretty panicky," Madigan said. This anxiety began to rise; she did not feel able to respond, and anyway, she added, she doesn't like confrontation. "I just went."
At 14, Madigan realised who she was. "It's always something I knew subconsciously," she said, "but when I learned the term [transgender] it just clicked." She eventually told her mother, over dinner, and then in January this year she told her friends at school. The reaction was really positive, she said. "They thought I was really brave for coming out, for being who I am."
The school's reaction to her new uniform, therefore, shocked Madigan. "It made me feel that something was wrong with me. You think maybe you're the problem. It's alienating. You think school is supposed to be there for you and when that happens it breaks your trust."
Madigan didn't go straight home – she was worried she would be in trouble with her mother, so she left the school grounds and wandered round the shops, stalling for time until the inevitable conversations had to happen. By the time she returned home, the school had already phoned her mother to invite them both in for a meeting the following day.
"I was being treated like I'd done something wrong," she said. Clear what was expected of her, Madigan arrived at school the following day – with her mother ­– wearing the boys' uniform. It was like going backwards, she said.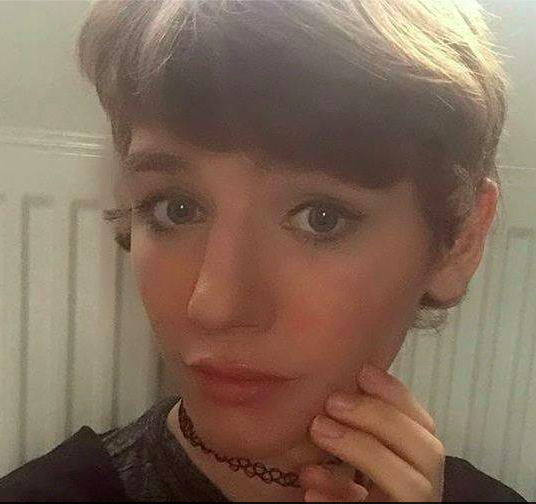 Wearing the boys' uniform had always been difficult for Madigan. "It's horrible, like they're trying to make you someone you're not. It put me in a bad mood all day." She had often felt depressed before then, she said, describing how it affects her: low mood, no energy, losing interest in things she likes.
At the meeting, Madigan protested, telling the assembled adults that they had duties under the Equality Act 2010, which protects people from discrimination. It didn't work. "They told me I wasn't correct and had to wear the male dress code," she said, "and things weren't going to change and if I didn't like it maybe it was best if I went somewhere else."
The meeting shook her up – the prospect of having to join another school and come out again was too much. "I didn't think I'd be able to go somewhere else. That was scary. I felt like they had given me an ultimatum."
Defeated, Madigan returned to school the next day – and in the following weeks – in the boys' uniform. "It made me go deeper into depression," she said. "I was taking a lot of time off school. Just had really low mood." Only then was Madigan diagnosed with depression. But she refused to give up.
She had an idea: to start a petition calling on the school to relent and allow trans pupils to wear the dress code and use the bathrooms that fit their gender identity. Over 200 people signed it, mostly fellow pupils – the encouragement from whom was incredible, she said, but not surprising: "I knew they were supportive." They were already calling her Lily. But again her efforts failed.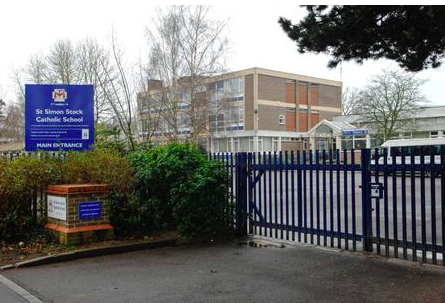 Madigan decided to try something else. In the summer holidays, in between the lower and upper sixth (she is a year older than her classmates because she was self-taught for a year), Madigan emailed the principal, Brendan Wall, not only pleading her case but also informing him that she had changed her name by deed poll. She therefore asked that the school records be changed and teachers use her chosen name: Lily.
To have her friends and classmates call her by this had meant a lot. "I was more grateful they called me Lily than I was sad that they [the teachers] called me Liam," she said. But yet again, it didn't work. "He said he still wasn't going to change anything," she said – not only the use of her correct name, or the dress code policy to accommodate gender identity, but also the school records.
And that was when she phoned a lawyer.
Madigan looked on Google for appropriate solicitors, and rang up the firm Leigh Day, based in London, which specialises in equality issues. "They said it was a pretty clear case of them [the school] discriminating against me and they'd like to take the case." The firm agreed to work pro bono.
For a pupil to instruct a lawyer might seem extraordinary, especially in Britain, but for Madigan there was no other option. "I felt like it was just me fighting my side," she said. "It seemed like the logical thing to do at that point." She and the solicitor set about planning their next move.
"We sent him [the principal] a letter saying the things he had to change, otherwise we would go to court," said Madigan. These included using her correct name, using the correct pronouns, allowing her access to the female facilities, allowing her to wear the female uniform, and introducing training for teachers about transgender issues. By then it was August – exam results season.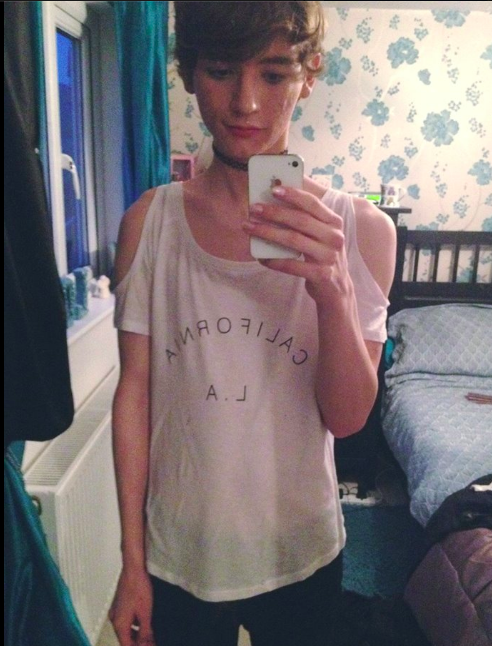 The letter also "pointed out the laws the school was breaking – the Equality Act and the Human Rights Act – and it pointed out the school was breaking its own policy on diversity and equality".
The school's diversity and equality policy promises to "promote equality and tackle any form of discrimination"; "provide positive non-stereotyping information about different groups of people regardless of gender, ethnicity, disability, sexual orientation, religion or age"; and to "respond to students' diverse needs".
Guidance from the Department for Education on interpreting the Equality Act advises that it is "unlawful for schools to treat pupils less favourably because of their gender reassignment" and that this includes "anyone who is undergoing, has undergone, or is proposing to undergo a process" of gender transition.
Two weeks later they got a response from the principal. He accepted all their points, she said. It also contained an apology. When BuzzFeed News contacted Brendan Wall to invite him to comment on a detailed account of Madigan's version of events, he stated that, "The school has tried to work with and support Lily within a Catholic school community that prides itself on its inclusive policies and practice."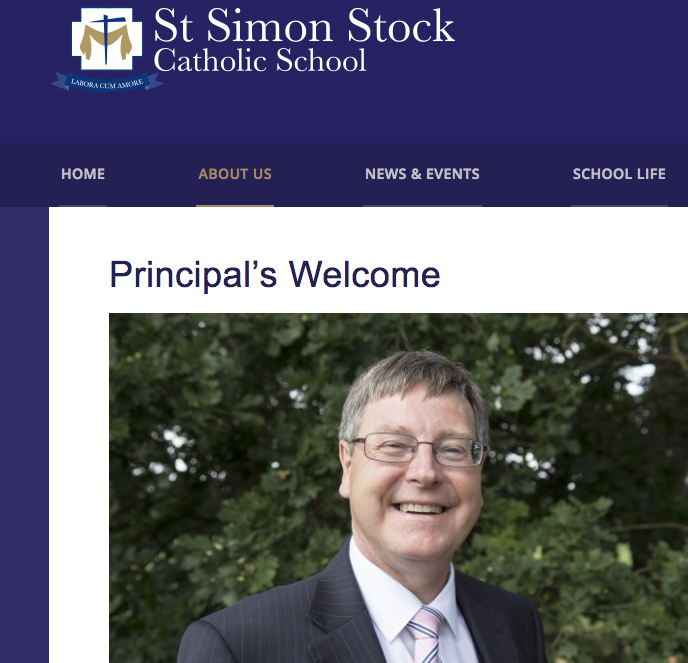 He also forwarded the apology he had sent to Madigan:

"I would like to offer an apology for any hurt to you which has been caused by individuals or the School in respect of this situation. It was never anyone's intention to cause hurt; on the contrary, St Simon Stock staff, and the pastoral team in particular, have always wanted to support you on this important journey that you are undertaking and remain committed to help you succeed in your education and be happy."
After months of fighting, Madigan had won.
"I was proud," she said. "I was happy in one sense but…I wish it didn't have to happen."
Shortly after, Lily Madigan returned to embark on her final year of school. She wears what feels comfortable; the teachers call her Lily and they use – mostly – the correct pronoun.
The other students were amazed at what had happened, she said, and told her how much she had accomplished. Her attendance and her work has improved, she said – and her depression has, too.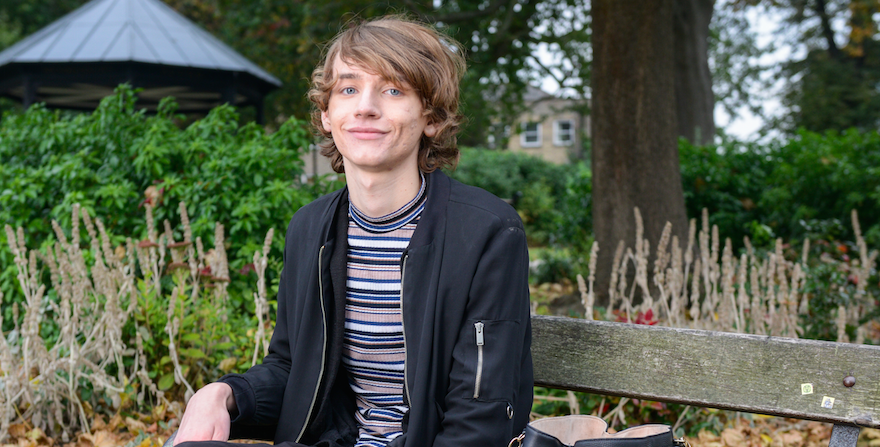 "It's a lot better; I'm a lot happier," she said. "It shows how much it affects someone when they're being discriminated against."
Her only regret is that she waited until she was 18. If she could say something to herself at 16, she said, it would be "to encourage myself to come out sooner; I'd tell myself about all the benefits."
Madigan has also now been to her doctor, who has referred her to the nearest gender identity clinic – although, because of NHS waiting times, it will likely take a year before the first appointment comes through.
In the meantime, she is focusing on schoolwork, to achieve the grades she needs to study fashion design and marketing at university. She wants to learn how to make her own clothes – and then sell them. There's something else she wants, too: for other trans kids "to know what we deserve, to fight for it – and to be happy".