A British state-funded Catholic school has been branded "disgraceful" and accused of "ostracising LGBT students and staff" for stating in its official policy on homosexuality that "a homosexual partnership and a heterosexual marriage can never be equated" and that it "cannot approve of homosexual genital acts".
Bishop Challoner Catholic Secondary School in Hampshire outlined its position on homosexuality in a policy document entitled "Education for Personal Relationships" – accessible to any member of the public and downloaded by BuzzFeed News from its website.
Shortly before publication of this story and following a request for comment on the policy by BuzzFeed News, the document in question was removed and the headteacher issued an apology. The document had been hosted on the site along with a series of other school policy statements for several years.
Under a section within the document entitled "Dealing With Sensitive Issues", the statement on homosexuality read in full:
"The Church recognises the dignity of all people. However, since the Church has always taught that sexual love should always find its true place in marriage, a homosexual partnership and a heterosexual marriage can never be equated. This is the case in English law. The Church seeks to affirm the homosexual as a person, but cannot approve of homosexual genital acts."
Elsewhere in the policy, it stated: "'Sexuality' is defined in this document as the capacity to love and procreate"; "sexuality has been distorted and diminished"; "natural methods of family planning respect the dignity of the married couple"; and that the school's aim is to ensure pupils "learn the reasons for delaying sexual activity and for restricting sexual activity to marriage".
Last week, a former pupil wrote about the policy anonymously on a blog entitled Faith Schoolers Anonymous condemning the phrase "cannot approve of homosexual genital acts" as "a derogatory, and frankly disgraceful term to use in describing people's 'personal relationships', which does nothing to instil any confidence in pupils and parents that the Church does in fact 'recognise the dignity of all people' or 'affirm the homosexual as a person', as the same policy claims."
The writer continued: "The school then goes on to dictate its opinion on same-sex marriage, asserting incorrectly that 'English law' reflects the Church's opinion that 'a homosexual partnership and a heterosexual marriage can never be equated'."
Since the introduction of the Marriage (Same Sex Couples) Act 2013, all marriages stand equally before the law in England and Wales.
The Equality Act 2010 also prohibits discrimination on the grounds of sexual orientation and guidance from the Department for Education to faith schools on implementing the act warns: "If a school conveyed its belief in a way that involved haranguing, harassing or berating a particular pupil or group of pupils then this would be unacceptable in any circumstances and is likely to constitute unlawful discrimination."
With regards to teaching about marriage the guidelines advise: "Schools must
accurately state the facts about marriage of same-sex couples under the law of England and Wales... Teaching about marriage must be done in a sensitive, reasonable, respectful and balanced way."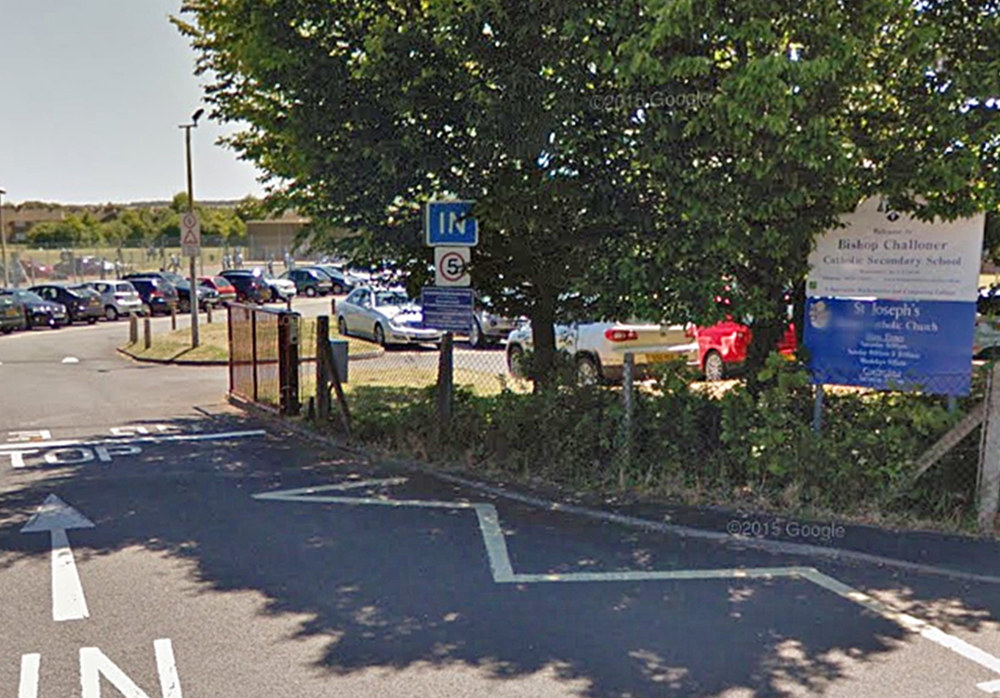 Stonewall, Britain's largest and most prominent LGBT rights charity, told BuzzFeed News: "We're uncertain as to why 'homosexual genital acts' are an important part of any school policy, but words like these ostracise LGBT students and staff within schools. They also perpetuate the myth that people from LGBT communities and faith communities are unable to coexist, let alone exist within both communities as LGBT people of faith."
The spokesperson added: "We would welcome a conversation with them on how they can help to create an inclusive environment for their LGBT students, as well as those students who inevitably have friends and family that identify as LGBT, and may feel judged and unwelcome because of this policy."
Diversity Role Models, a leading charity that tackles homophobic, biphobic, and transphobic bullying in schools, echoed Stonewall's concerns. "It's Diversity Role Models' opinion that all schools have a clear moral and statutory obligation to prevent homophobic, biphobic, and transphobic bullying," said a spokesperson. "In our experience, we have found that it is the schools with fully inclusive policies who best achieve this. We believe that every young person deserves to have their sexuality reflected in sex and relationships education."
The Department for Education declined a request from BuzzFeed News to comment on this particular policy document, instead stating that schools must promote tolerance and that Ofsted inspectors consider how effective schools are at tackling homophobic bullying.
JP Wright, the headteacher of Bishop Challoner Catholic School, said in a statement: "The policy on our website was out of date, this was down to an administrative error for which we apologise profusely.
"We've corrected our policy and I would like to thank BuzzFeed for bringing this to our attention. Treating everyone with dignity and respect, regardless of their sexuality, is at the core of our mission, for instance we have a zero-tolerance approach to all forms of bullying, including homophobic bullying.
"I would like to reassure all pupils and parents at Bishop Challoner of our commitment to inclusivity and acceptance and that this error bears no reflection of our teaching of tolerance."
A spokesperson for the Catholic Diocese of Portsmouth, under which the school falls, told BuzzFeed News: "Every person, regardless of their sexual orientation, has a God-given dignity which must be respected. We expect all Catholic schools in our Diocese to be crystal clear about this. We also expect schools to recognise the contemporary context of the world we live in, and present a positive view of healthy relationships."