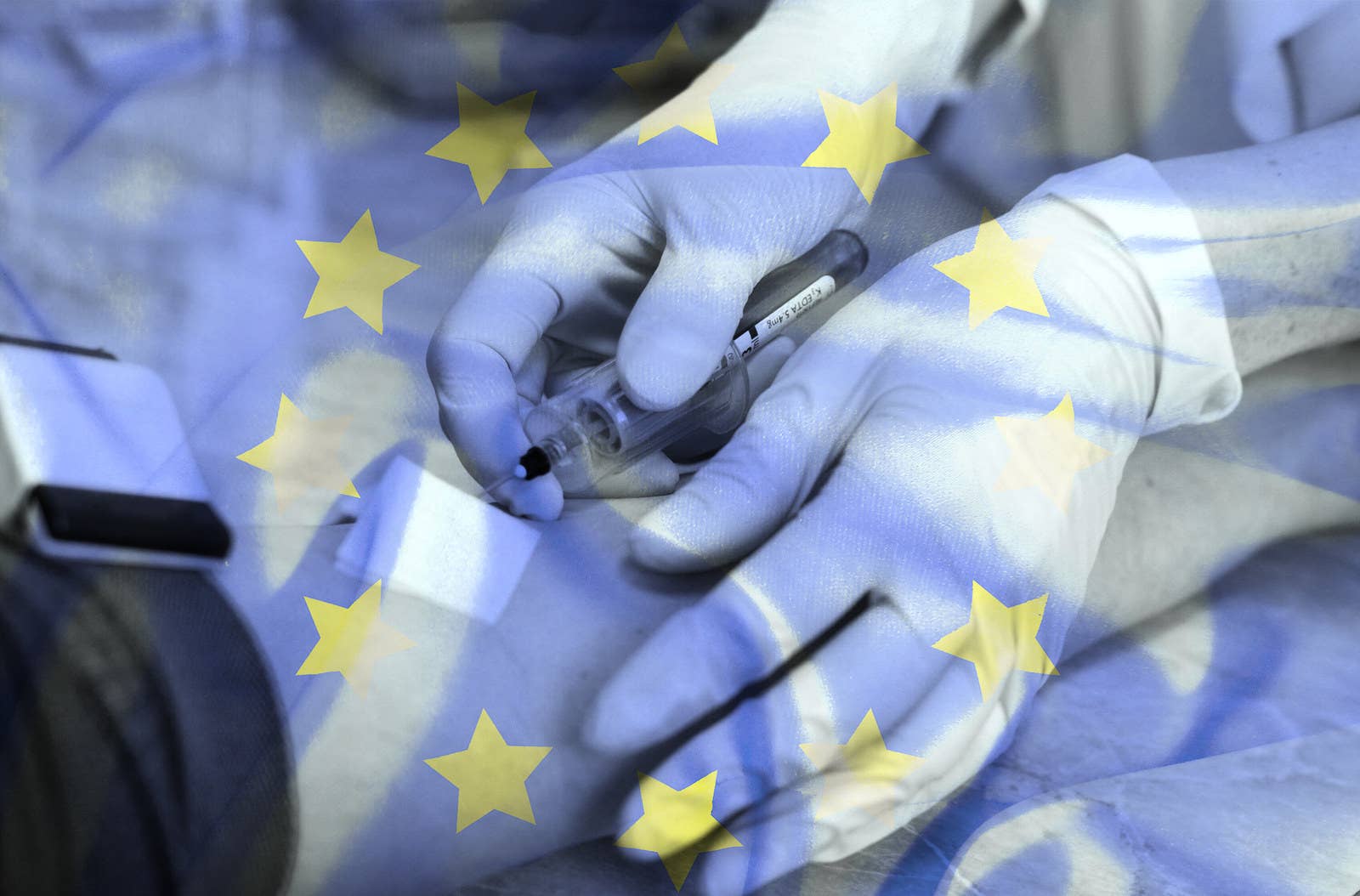 Britain's largest HIV charity has written to the government seeking urgent reassurances about what will happen to HIV treatment in the event of a no-deal Brexit, BuzzFeed News can reveal.
The Terrence Higgins Trust last week asked the Department of Health (DoH) whether it had received "assurance from each of the pharmaceutical companies responsible for manufacturing these drugs" that they are stockpiling enough HIV medication.
It follows health secretary Matt Hancock's instruction in August to all pharmaceutical companies to stockpile six weeks of supplies by March when Britain leaves the EU.
But when approached by BuzzFeed News, the department declined to answer the question posed by the charity or questions about staffing levels and service delivery to HIV-positive patients after Brexit.
Only one of the pharmaceutical companies approached by BuzzFeed News suggested it had already stockpiled the drugs.
The intervention from the Terrence Higgins Trust came as key figures across the HIV sector told BuzzFeed News what a no-deal scenario — and other forms of Brexit — could unleash across a broad range of care to people living with HIV: access to existing and new medication, staffing levels in HIV clinics, and essential blood monitoring services.
Most of the roughly 100,000 people in Britain living with HIV take daily antiretroviral pills — typically between one and three per day. The majority of these are not manufactured in Britain but in other EU countries, in particular Ireland, the country at the nub of Brexit debates over how to avoid a hard border.
Currently, Britain has one of the world's highest levels of HIV treatment, with 96% of those diagnosed on antiretroviral drugs. These both suppress the virus so that patients' immune systems do not become vulnerable to other illnesses and also, when fully suppressed, so that the individual cannot infect anyone else — even during condom-less sex. The medication, therefore, prevents illness in the patient and contains the spread of the virus.
The prospect of Britain leaving the EU without a trade deal became more likely last week after Donald Tusk, the European Council president, said the so-called Chequers plan — the only deal Theresa May is proposing — "will not work". In response, May said the two sides were at an impasse, increasing fears of disruptions to customs, imports, migration, trade, and travel after March 29 when Britain formally exits.
Such delays could mean deliveries of drugs are late. The government's plan, therefore, is that with an extra six weeks of HIV drugs stored this would be enough to avoid potential stock-outs.
But Stephen Doughty MP, chair of the All-Party Parliamentary Group on HIV, said that a no-deal Brexit would be a "catastrophe" for the supply of existing drugs to the NHS. He also warned that any form of Brexit could lead to "delays in the provision of new treatments", while a fall in nurses, doctors, and technicians who specialise in HIV care and regularly monitor the health of their patients "would have a very serious effect".
"This is a basic public health issue," he said.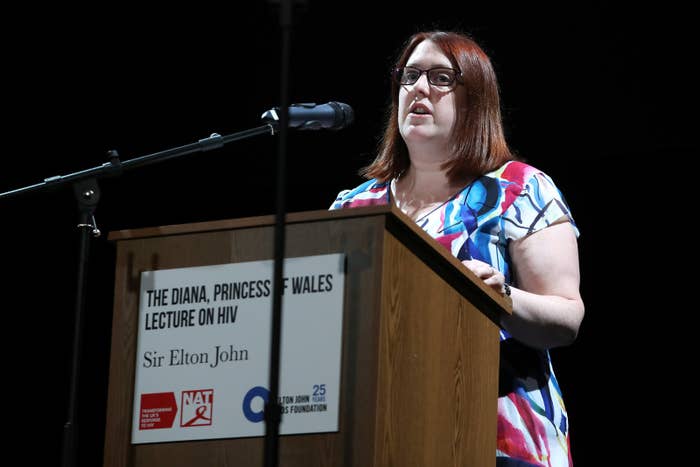 The chief executive of the National Aids Trust, Deborah Gold, described a possible reduction in the workforce of HIV specialists after Brexit as a "huge worry". She said the government should issue a clear statement "if they are completely confident there won't be any disruptions". If they are not entirely certain, Gold said, the government must "take urgent action".
Dr Will Nutland, a public health expert and HIV specialist, told BuzzFeed News there were "not enough safeguards in place", and that people were "sticking their heads in the sand" about the worst-case scenarios. He warned that unless the government took action, there could be a rise in new HIV infections and a reversal of the gains made in HIV prevention.
Nutland also called for an end to the "silence and denial" about what Brexit could mean for people with HIV. "It surprises me that we're not out on the streets," he said.
The drugs
According to both the Terrence Higgins Trust and the National Aids Trust, the government has not approached them to discuss planning for HIV treatment under different Brexit scenarios.
Debbie Laycock, head of policy at the Terrence Higgins Trust, said the charity's letter to the DoH was to obtain "clarity" from the government about what is being done.
"We want to be able to reassure our service users," she said. "They want clarity that the situation is being looked at. We don't want to cause any panic."
In his letter to pharmaceutical companies, Hancock, the health secretary, requested that they inform his department how they will comply with his stockpiling request by Sept. 10, 2018.
More than a week later, when asked by BuzzFeed News whether it had received the reassurances sought about contingency planning, a spokesperson for the Department of Health did not provide a direct response. "We are working closely with partners to ensure adequate stockpiles are in place for all medicines which may be affected in the event of a no deal Brexit," said a representative.
Doughty told BuzzFeed News, "I have spoken to a number of major pharmaceutical companies and individuals working both in the NHS and the wider HIV sector who are, rightly, deeply concerned about the potential for delays in, or at worse blockages, in the supply of key HIV medication."
Many who spoke with BuzzFeed News expressed concern about how recently the government has begun planning for any disruption to drug supplies.
"It feels very close to be taking some of those actions now," said Gold about the health secretary's intervention in August, seven months before Britain leaves the EU.
"It is extraordinary that the health secretary is only now recognising that this is a serious issue," said Doughty. "Pharmaceutical companies have been warning privately of the risks, and of their deep frustrations with the government, for many months now. This is simply not good enough."
Indeed, a spokesperson for Boehringer Ingelheim, which provides two anti-HIV drugs to the UK, told BuzzFeed News that it began contingency planning last year, months before the department of health made its request.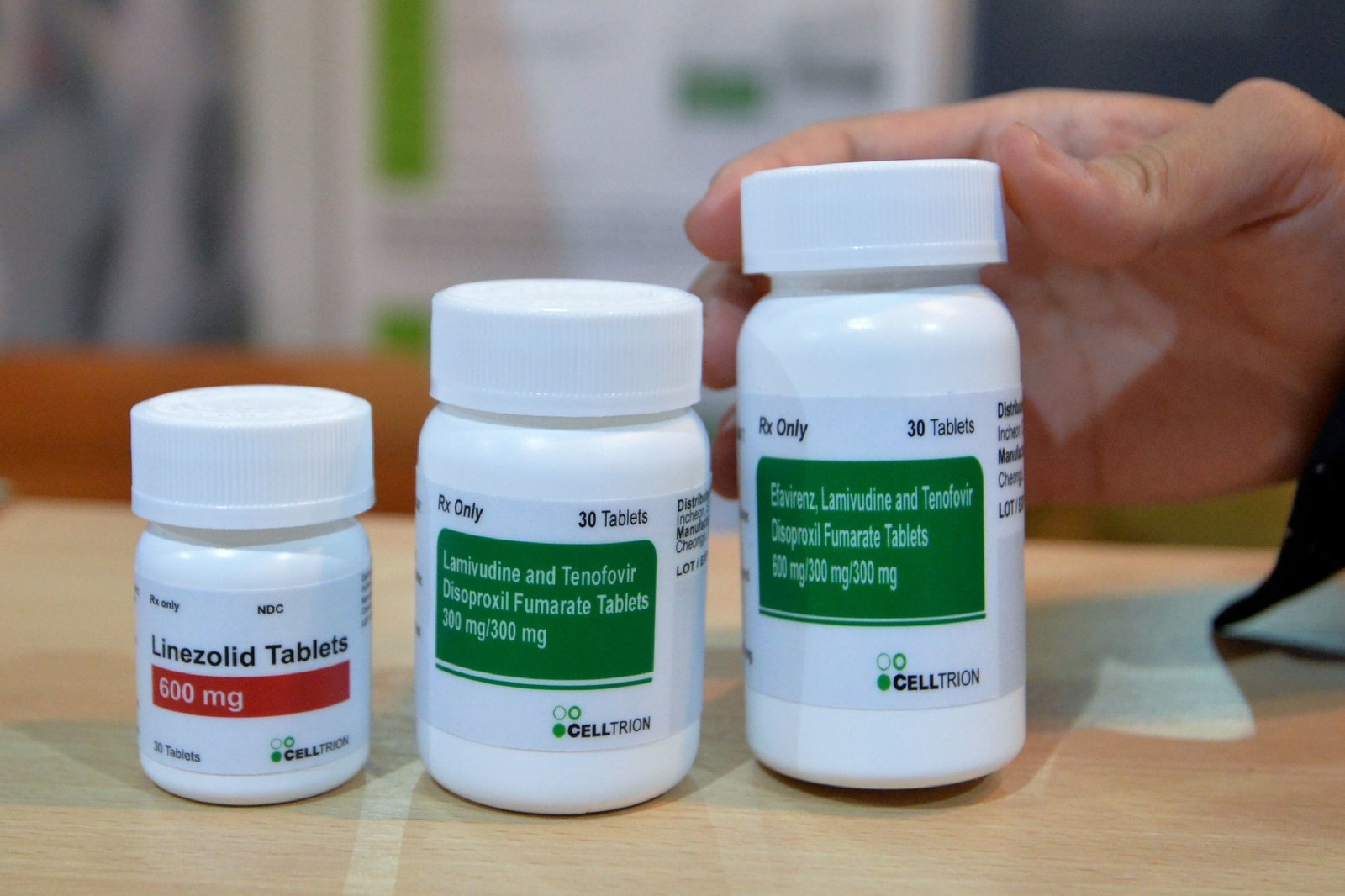 "Our key concern has been planning for the continuity of medicines supply to our UK and EU customers ... As part of our planning preparations, additional warehouse space was procured during 2017 to stockpile finished goods in the UK in the event of any initial trade disruption."
Typically, pharmaceutical companies will place an order for the production of their drugs — a "manufacturing slot" — between one and three years in advance, often with an outsourced company. One senior pharmaceuticals executive who spoke on the condition of anonymity told BuzzFeed News that suddenly having to stockpile with only a few months' warning could lead to companies having to revoke drug stocks from other countries, relabel them, and send them to the UK in advance of Brexit.
The executive said it could also mean, as Boehringer Ingelheim indicated, suddenly having to find new storage space that the company has never needed before, which could prove difficult if the firm is also having to stockpile a range of other treatments for other conditions.
Other pharmaceuticals companies were less specific than Boehringer Ingelheim about what stockpiling plans they had made.
Abbvie said it was "taking all appropriate and necessary steps to ensure that we have adequate supplies in place."
Janssen-Cilag told BuzzFeed News, "We are building contingency plans that include stockpiling a minimum of six weeks additional medicines. We will continue to monitor the situation, taking any appropriate steps needed."
Gilead, which provides a range of antiretroviral therapies to the UK including Truvada — which is also used for PrEP, the HIV prevention drug — said it has "contingency plans in place to address manufacturing, supply and distribution disruptions" is "preparing for potential issues that might arise in the context of Brexit" and is "confident that our patients and customers will continue to access our medicines with minimal disruption".
But while Merck Sharp & Dohme (MSD) said it was "reviewing the additional stock of medicines needed to provide a continuous supply to UK and EU patients over this period", the representative added that any "plans are just contingency arrangements at this stage and therefore may not be implemented".
The MSD spokesperson also said pharmaceutical companies "need to be ready to mitigate the implications related to a 'no deal' scenario".
Experts in the field, however, continue to express alarm at what could happen if either the health service or the drug companies are not ready. "I don't know if that [6 weeks of stockpiling] is enough," said Dr Nutland.
He explained that it is not only infection rates that HIV drugs control. When someone becomes HIV-positive, as well as contracting the virus, they can also contract resistances to HIV drugs from the person who infected them.
If person A has become resistant to several antiretroviral drugs ­— which can happen if they have stopped taking a particular drug and then restarted — then person B also doesn't respond to those drugs.
That mean any breaks in treatment pose a triple threat to public health: the virus resurfacing in people who are HIV-positive, which could leave them vulnerable to a range of illnesses; the virus restoring itself to such levels as to make the individual infectious again; and, when infectious, the carrier could pass any resistances to medication on to others.
"We would see all the success we've seen over the last 4 or 5 years [in reducing the numbers of new infections] go back in the opposite direction," said Nutland. "That would be shameful. We should be future-proofing. We should have been future-proofing before we had the vote."
This doomsday scenario is not deemed likely by those who spoke to BuzzFeed News, but the uncertainties about what kind of Brexit to expect, and what kind of practical implications that had for HIV drugs and clinics, is prompting many to raise the alarm.
"It depends what kind of chaos we experience in a no-deal scenario," said Nutland. "Everyone's talking about a worst-case scenario, but no one seems to know what that might mean. If companies go bust left, right, and centre, what does that mean for our delivery infrastructure?"
Doughty echoed Nutland's concerns about the ability to plan for various scenarios just six months away from leaving the EU.
"This is simply not good enough," he said, "and shows both a lack of readiness that the government has for Brexit but also the overall lack of understanding of its real-world impact on so many aspects of day-to-day life."
But for many HIV experts, the concern is not only about treatment for the condition itself, but the availability of treatments for other illnesses that disproportionately — and more dangerously — also affect people with HIV. These range from TB and hepatitis C to the flu virus.
The flu vaccine, for example, is offered to everyone whose immune system is compromised. It has to be stored in fridges at temperatures between 2 and 8 degrees Celsius and poses greater challenges to stockpiling than pills kept at room temperature. "What happens if drugs can't be stockpiled because of shelf-life issues?" said Nutland. "What if there aren't trade deals in place to consider the importation of vaccines into the UK at a time when they're needed?"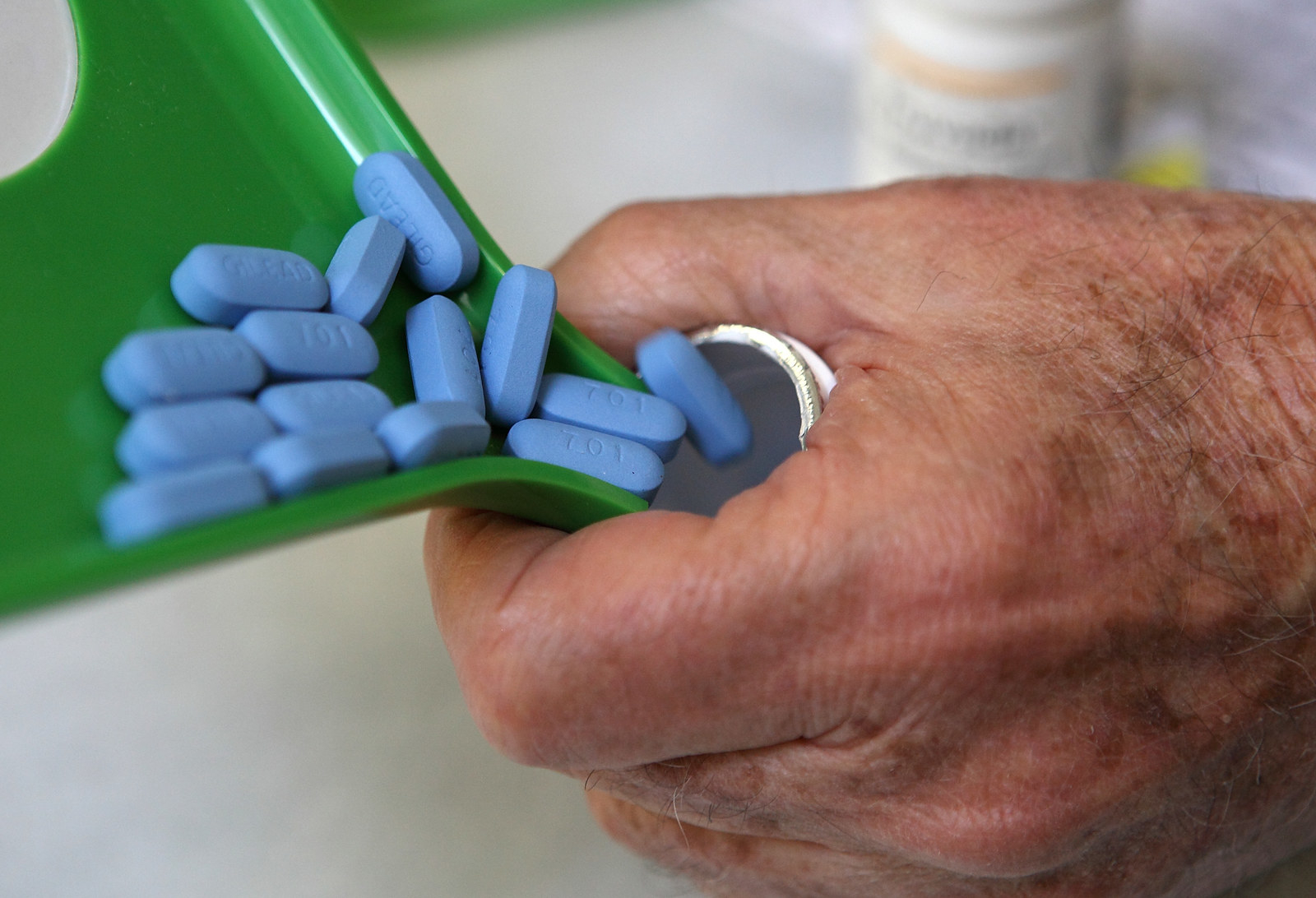 Nutland, Gold, and others also warned about the access British patients would have to new HIV drug treatments after Brexit.
On March 29, 2019, when Britain leaves the EU, it will also leave the European Medicines Agency, which provides all 28 countries with one system of analysing and approving drugs.
Once outside the European Medicines Agency, the UK will "have to do more of a job in licensing drugs itself which means combing through lots of scientific studies, reviewing all the evidence, doing a lot of work," said Gus Cairns, the editor of Aidsmap and a former patient representative of the British HIV Association.
This could delay the process by which patients can obtain new medications, he said. Some of these patients may have become resistant to existing ones or suffer unmanageable side effects from them.
For Gold, it could be worse than delays to new treatments. Drug companies could "de-prioritise applying for a license in the UK because they have to go through a second hoop — an extra step to get drugs licenses in the UK."
With Britain separate from the EU and therefore a much smaller market, it could also affect the price, said Gold. "They'll be a different cost calculation for them [pharma companies] if we're going it alone, so we're looking for reassurance from the government that they're looking at that and planning to mitigate that."
The drug company Merck gave a thinly veiled warning about the future implications of Brexit for access to new treatments.
The EU "has been one of the leading regions for drug discovery and development, and has provided us with much of the scientific, regulatory and trade infrastructure that enables for medicines to reach patients" said the spokesperson. "The decisions around the EU's and UK's future partnership will have a critical bearing on the region's future for drug discovery, development and manufacturing for years to come."
Overall, Cairns said he was worried about Britain losing its standing at the forefront of HIV research and treatment; that the UK will "slowly be edged out of relevance".
This, he said, "has already begun with institutions like the European Medicines Agency moving out of London. That process of slow attrition will go on and on. I think the UK will lose its stake in international medicines research."
The staff
The concerns that remain over the supply of drugs and access to new treatment after March 2019 are dwarfed by the fears among those who spoke to BuzzFeed News about the levels of staff in HIV clinics.
The uncertainty over the status of EU migrants in Britain has already led many to leave, other EU nationals not to move here, and to a fall in nurses and doctors from EU countries. Despite Theresa May's guarantees last week that EU nationals' "rights would be protected" after Brexit, many worry that the climate created in Britain since the referendum will encourage more to leave and discourage others from coming. Should this continue, and reduce the numbers of consultants and nurses who specialise in HIV, this could prove calamitous, warned many.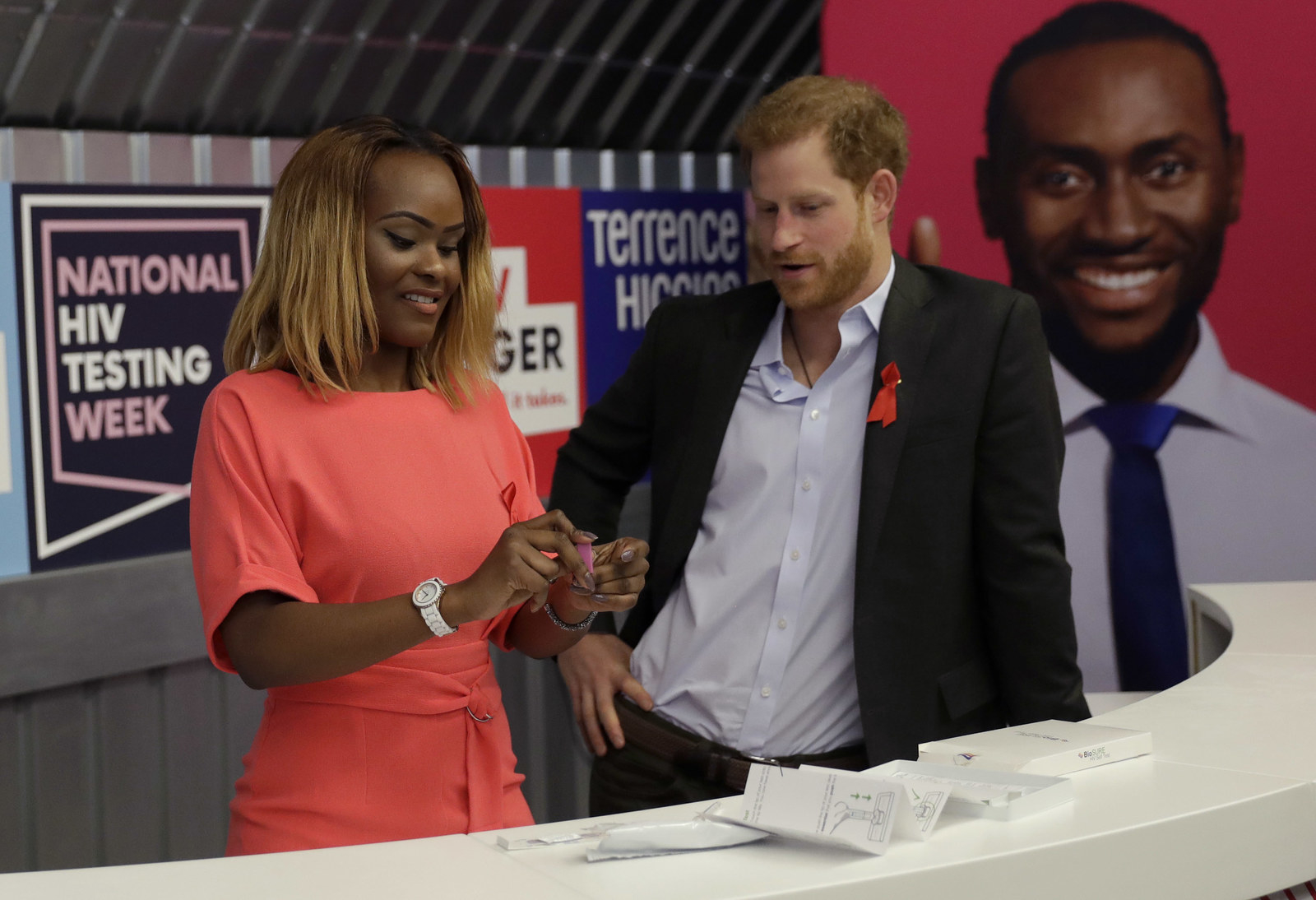 "The workforce who have worked to support people with HIV has been extraordinarily international since the beginning of the epidemic," said Gold. "It's been an amazing example of international collaboration. I know that there have been concerns raised from the medical profession publicly about this … it's a huge worry and my concern would be that these services are already under a great deal of pressure and so anything else that might add to that, like staff shortages, would be a disaster."
A reduction in staff in any NHS department is a problem, Gold acknowledged, but with such a stigmatised and complex condition as HIV, often affecting the most marginalised groups, doctors and nurses often build up relationships with their patients over several years that cannot be replaced quickly.
"One of the most powerful things about our united fight against HIV in the UK is the crucial role that clinicians have played," said Gold. "That kind of trusted relationship and the commitments that clinicians in this sector show is far beyond their patient care, often playing a kind of care-coordinator role, bringing together all the disparate parts of the system, and being able to talk to patients about their experiences of discrimination and linking them with other services."
Beyond patient care, HIV consultants, she said, are also often "involved in voluntary activities, supporting organisations, speaking out…We couldn't do it without them and so losing some of those key people? There's no doubt that would have an impact."
On a practical level, warned Doughty, a reduction in staff could also lead to a reduced day-to-day service in sexual health clinics overall. This could affect both the testing of people who don't yet know their HIV status and people who are HIV-positive.
In particular, HIV patients are usually given blood tests every six months, with a corresponding appointment with a consultant, to check that their medication is still suppressing the virus, and to identify any other potential health problems. The measurement of the amount of virus in the blood is called the "viral load" — and when low enough to mean the individual is uninfectious it is referred to as "undetectable". Without sufficient staff to deliver this regular monitoring, said Doughty, crucial information could be missed.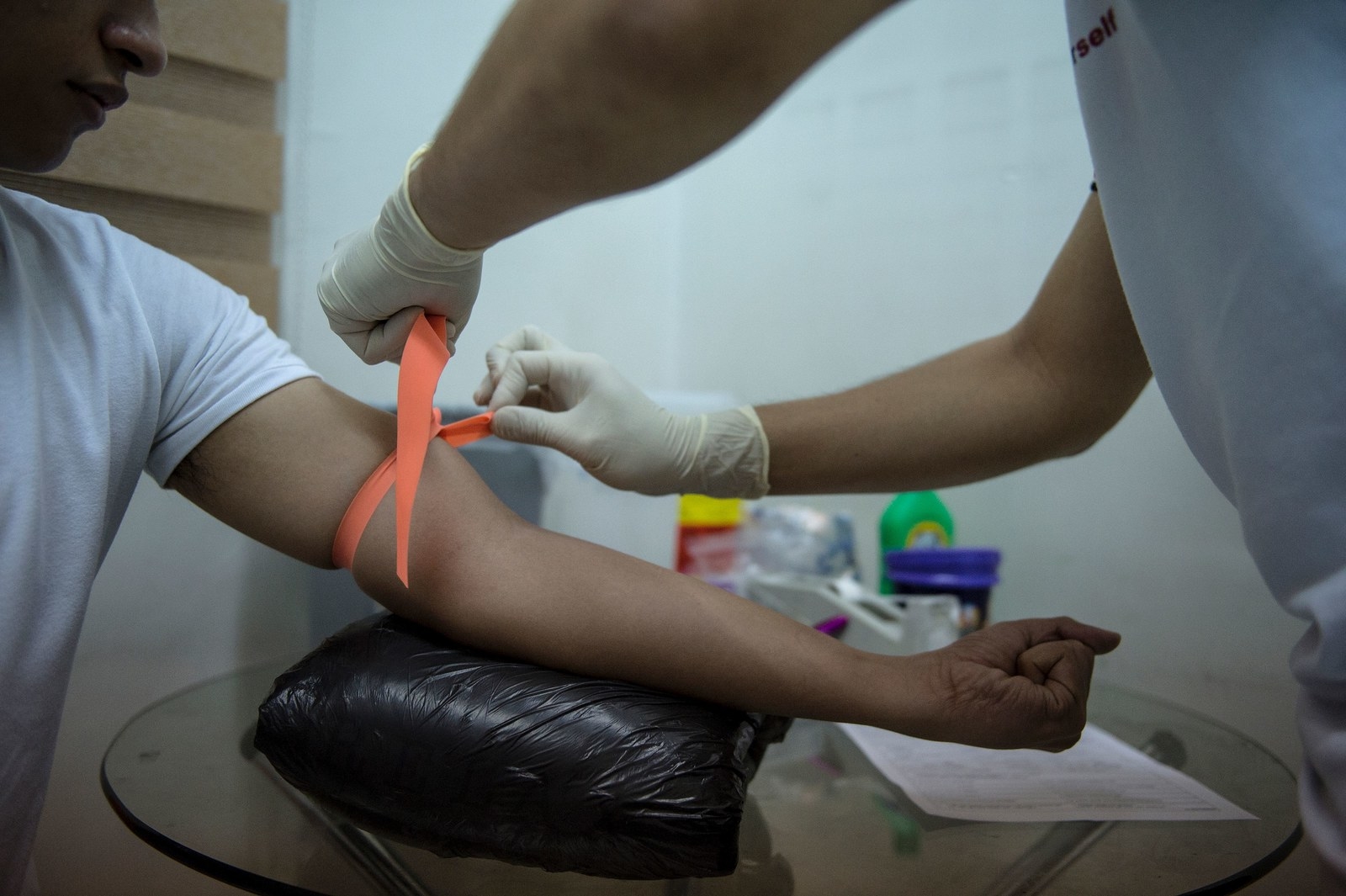 "Knowing your HIV status, knowing your current viral load and monitoring your wider health are crucial not only to the health of individuals with HIV but also to ensuring that we are tackling the epidemic wore widely in the UK," he said. "Cuts in staffing, testing, technical services, and prevention services let alone delays or blockages in the provision of treatments would have a very serious effect."
Nutland explained what that might look like: "You'll have potentially more positive people who are undiagnosed, more positive people who are late diagnosed, more with a detectable viral load, and fewer people benefiting from what is currently our gold-standard testing services."
Nutland also surmised the effect of breaks in the supply of drugs in conjunction with reductions in staffing, testing, and monitoring, along with the existing cuts to sexual health services.
HIV patients, he said, "may not have their 6-month appointment, they might not get the same access to STI screening" while people exposed to HIV could have to wait longer for a test as "clinics will become overwhelmed by increasing demand, increasing government cutbacks and a deficit in the workforce. Put all those pressure points together at one time and you have a service that's going to fall apart."
The Department of Health, meanwhile, told BuzzFeed News, "The government is confident of reaching a deal with the EU that benefits patients and the NHS — but we are preparing for all situations."
Asked about whether it could ensure the number of staff in HIV clinics, and that the service they deliver would be upheld, the spokesperson said: "Staff from the EU are a vital part of our NHS and they have an important role to play in the future of health and social care."