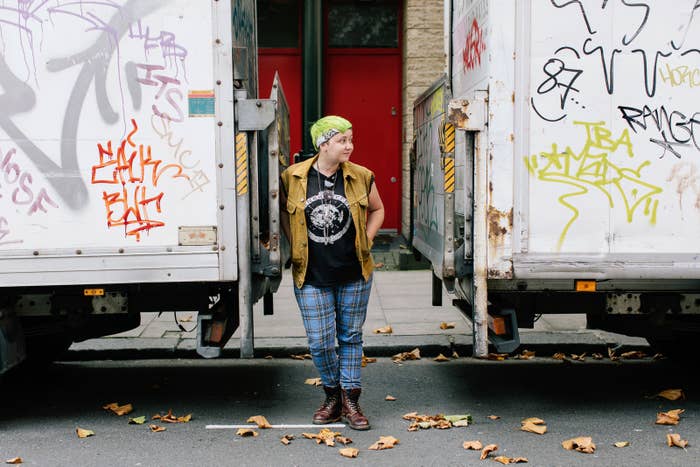 A fundraising campaign has been launched to open Britain's first homeless shelter for LGBT people.
The shelter, based in London, will comprise a former tour bus previously owned by the rock band Status Quo remodelled to temporarily house those most at risk from the dangers of rough-sleeping – many of whom also face compound problems resulting from hate crimes, domestic abuse, family rejection, and poor mental health.
Vulnerable LGBT people will be able to sleep in the stationary repurposed bus during the night throughout the winter months, with two members of staff looking after them. It could be open as early as this winter.
The idea for the project came from a homelessness outreach worker, Carla Ecola, who was herself homeless in London for several years during her twenties, and who has been consulting on the project with a range of organisations in the sector.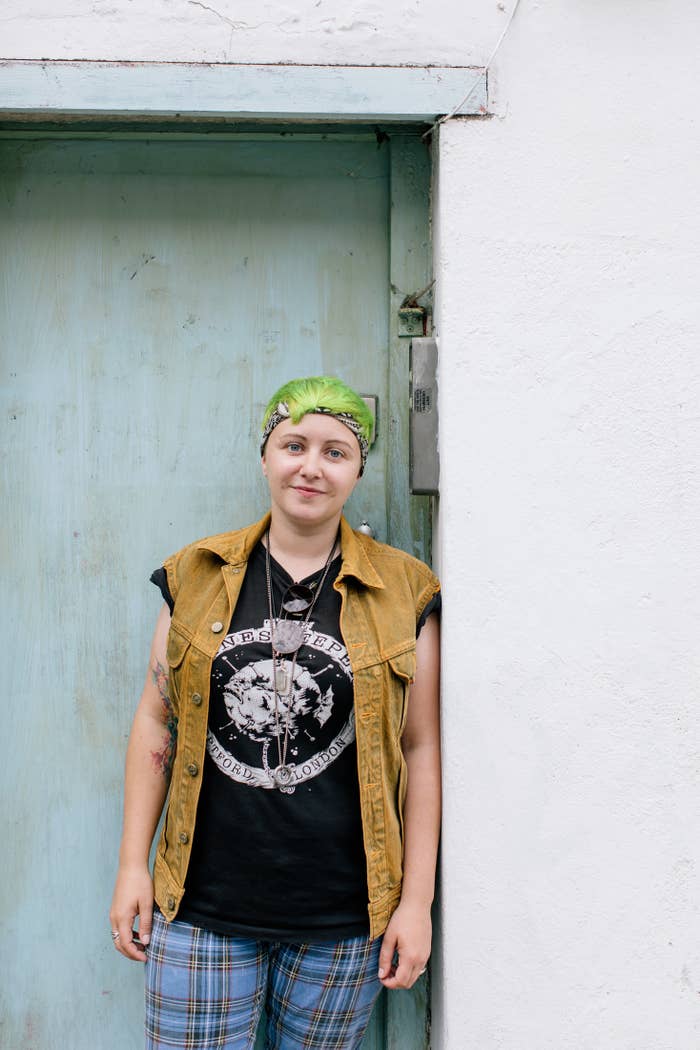 With £4,000 raised of the £8,000 needed to buy the tour bus, Ecola told BuzzFeed News that she is hopeful that the groundbreaking scheme will be trialled in the next few months.
"It would be great to run a pilot this winter," she said, "but that depends on the support we get." Specifically, she, along with fellow organisers, is seeking locations for the bus to be stationed.
"We're looking at organisations already in the sector that have space, so we're approaching them and making proposals." The bus, however, could move around every few weeks, she said, according to available space in the grounds or car parks of charities.
Individuals in need would be referred by a range of LGBT and mainstream housing, immigration, and homelessness organisations. Once at the shelter, said Ecola, each service user would have their own small, private space on the bus, with a curtain for privacy. It would cater for all genders and a member of staff would stay awake all night.
Although this is the first shelter for LGBT people, there are already some buses similarly reused as homeless shelters around Britain, such as in Milton Keynes and the Isle of Wight – schemes that Ecola has sought advice from, along with a clutch of LGBT and mainstream homelessness organisations.
"I set up a steering meeting in February with Stonewall Housing, Housing Justice, and Homeless Link, along with colleagues I'd worked with in the sector, and proposed we start off a service specific for LGBTQ people," said Ecola. "I wanted to have a community centre and in the evening it would be a shelter. We were advised to scale it down to an achievable project: the 12-bed shelter."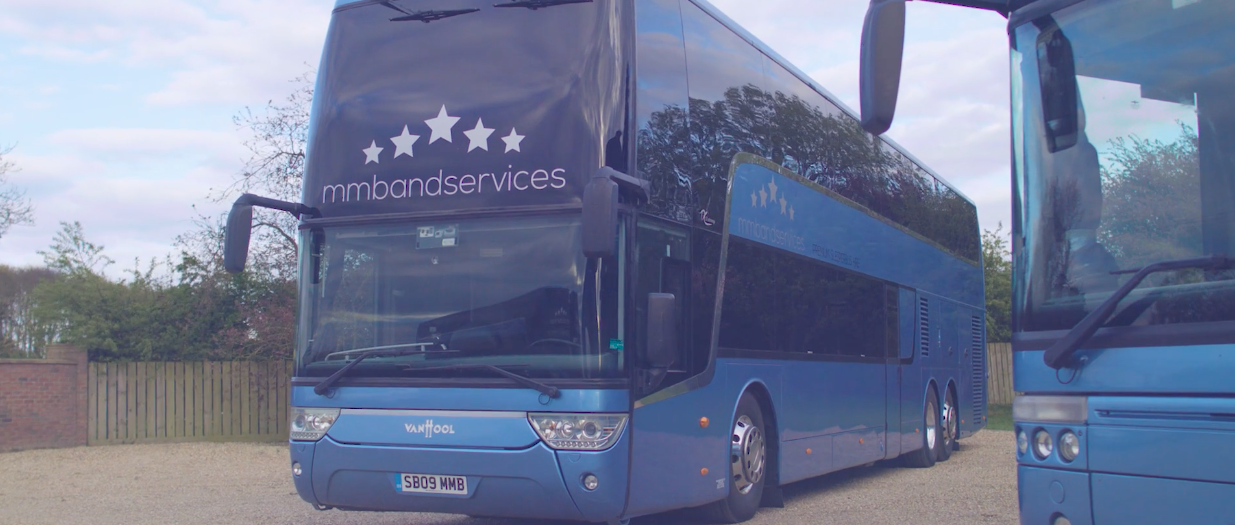 Ecola wrote to tour companies around the country to find one with a bus for sale at an affordable price, and following several offers of vehicles at £20,000 to £30,000, MM Band Services, the company that used to run tours for Status Quo, offered the band's old bus for £8,000, prompting Ecola to set up a JustGiving fundraising page.
Once the bus has been bought and the scheme is set up, Ecola will continue fundraising efforts to keep it open, including applying for grants from larger charities, and enlist a volunteer along with a member of staff to run the shelter.
It is, she said, vital to have a place for LGBT homeless people to sleep because of the multiple issues facing this group that are distinct from heterosexual homeless people's, and which can prevent those most in need from seeking help.
"First of all, the services don't exist – if you're a gay man or a man in general fleeing domestic violence there are no refuges for men. For trans women there is general access to refuges but they can still be challenged. And there are complications: abuse in the home, hate crimes, substance misuse. All the main contributing factors to people becoming homeless hit our community harder."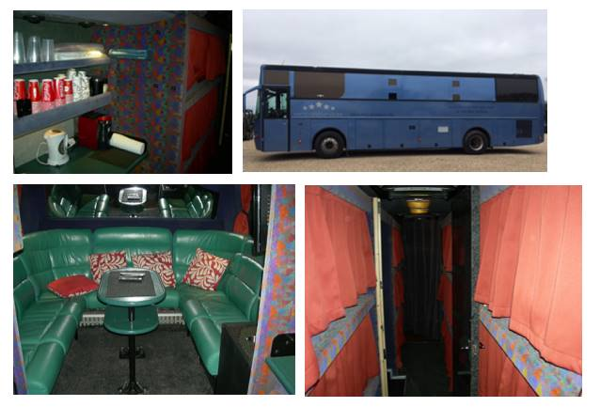 She added: "Having somebody in a service that identifies as LGBT – as well as everyone else within that service – it's a more open, welcoming space [for LGBT homeless people], so people can get support. A lot of LGBT people go back into the closet when they're accessing support services, if they access them at all, which means they're not getting the support they need."
Concealing sexual orientation or gender identity at the point a homeless person seeks help can prove damaging for the individual's mental health, said Ecola, and also prevent staff from helping them.
"I've had clients who would have been eligible for emergency housing but they were scared to discuss or disclose their sexuality – not saying the person they were living with who was being abusive to them was their partner," said Ecola.
This also forms part of the reason for an invisible problem of LGBT homelessness, with many mainstream services not aware of the scale of the issue, according to those working in this area. Michael Nastari, director of services at Stonewall Housing, the LGBT housing charity, told BuzzFeed News that there are no reliable statistics revealing the extent of the LGBT homelessness problem.
"A lot of LGBT [homeless] people will find themselves hidden – they won't want to sleep with other rough sleepers, so they'll be in parks or in areas that are quite hard for them to be spotted," he said.

"Every year the [London] mayor's office does a count of homeless people across London, but they won't go in squats or derelict buildings. They won't go into a lot of parks, so
it's really just the popular [sleeping] places. And they don't ask about sexuality. If we don't have any accurate statistics around LGBT rough sleepers, how do we know how big the problem is?"
The situation, meanwhile, is worsening, said Nastari, with the needs of service users becoming more complex in the last few years due to changes in the benefits system and the NHS.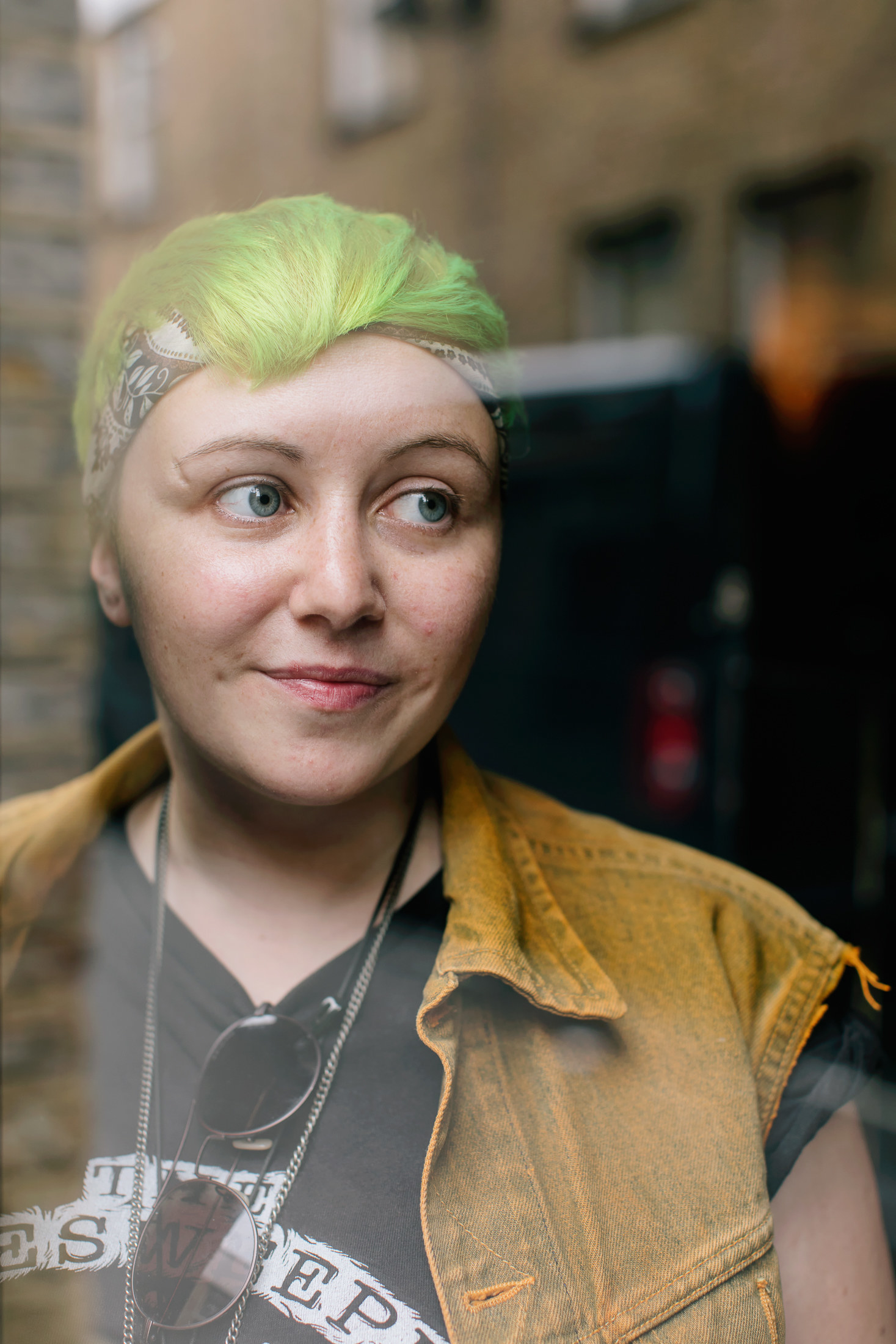 "What we found with housing benefit reform is people under 35 are excluded from full rates of housing benefit, so 25-to-35-year-olds are one of the biggest demographics who access our services for help," he said.
"The impact of austerity is really beginning to come into its own. We're having people with complex mental health issues that aren't being picked up and supported by the NHS that would have been, because they're overstretched and they don't meet the new thresholds."

Overall, said Nastari, "there just isn't enough shelters. LGBT people need homelessness shelters just like the rest of the community need homelessness shelters. However, LGBT people do have some specific issues, and we work with people every day with experience of being sexually assaulted, for example, while being in night shelters, or sleeping rough. So it's really about trying to find spaces that are safe, especially for trans people."
He added: "There's very few places where, for example, if you're working with an asylum-seeker with no recourse to public funds, you can place them. And on a cold night this [bus] might be a solution to that person having to exchange sex for a place to stay."
The idea of the LGBT bus shelter was welcomed by Nastari, who has attended meetings about the project.
"We think if it's a community-run project and it's got the strength of the community behind it then it's very viable," he said. "But it's not just about making the money, it's about making the community engaged and from what I've seen so far, that seems to be happening. There's been lots of community events; a lot of people are talking about the project."
Part of the LGBT bus shelter project, therefore, will involve engaging with the LGBT community, said Ecola, but also helping mainstream homelessness charities to understand the specific problems of sexual and gender minorities in order to improve their own services. And during the summer months, the bus will provide a drug- and alcohol-free "sober space" for LGBT people.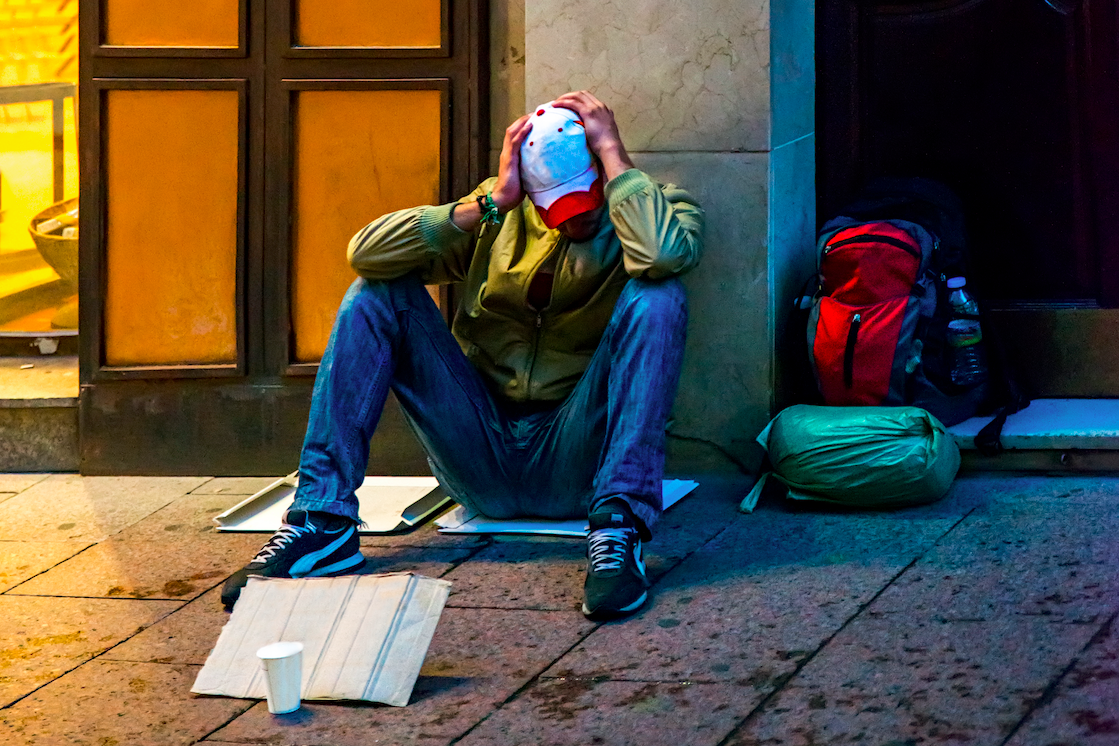 It was Ecola's personal experiences of homelessness and her encounters with mainstream organisations that inspired the project. She came to London from Birmingham aged 20. "I left Birmingham after a really awful relationship and [after] moving in with my grandparents, who then asked me to leave when they found out I was gay."
Having exhausted the hospitality of friends, Ecola found herself in London trying to cope in a new city with no money and nowhere to live.
"I ended up in quite a bit of trouble," she said. "A lot of insecure housing, living in warehouses and squats in dangerous situations, derelict buildings with other homeless people. A lot of them were a lot older than me, taking drugs – not the kind of romantic idea of a squat."
These environments were often frightening, said Ecola, and while taking odd jobs, she would try to avoid going back to them whenever possible. "I would spend time with people I didn't like just because it was safer, to not hang around the squat. I'd find myself at parties I didn't want to go to or being with people I didn't want to be with, sleeping on buses or sleeping in the office of a temp job I had."
Her life and wellbeing began to plummet, she said. "Being around people who are drinking all the time, and a lot of drugs, you fall into that trap. You're dealing with a breakup and moving to a new town and it just spirals a bit out of control. You don't feel like you can just go and live in any old house-share when you've been the victim of homophobic abuse."
Her situation persisted for five years: moving from place to place, squat to sofa to disused building. When Ecola did finally summon the courage to seek help, she felt encumbered by shame and the feeling that as a young LGBT person she didn't fit into homeless provisions.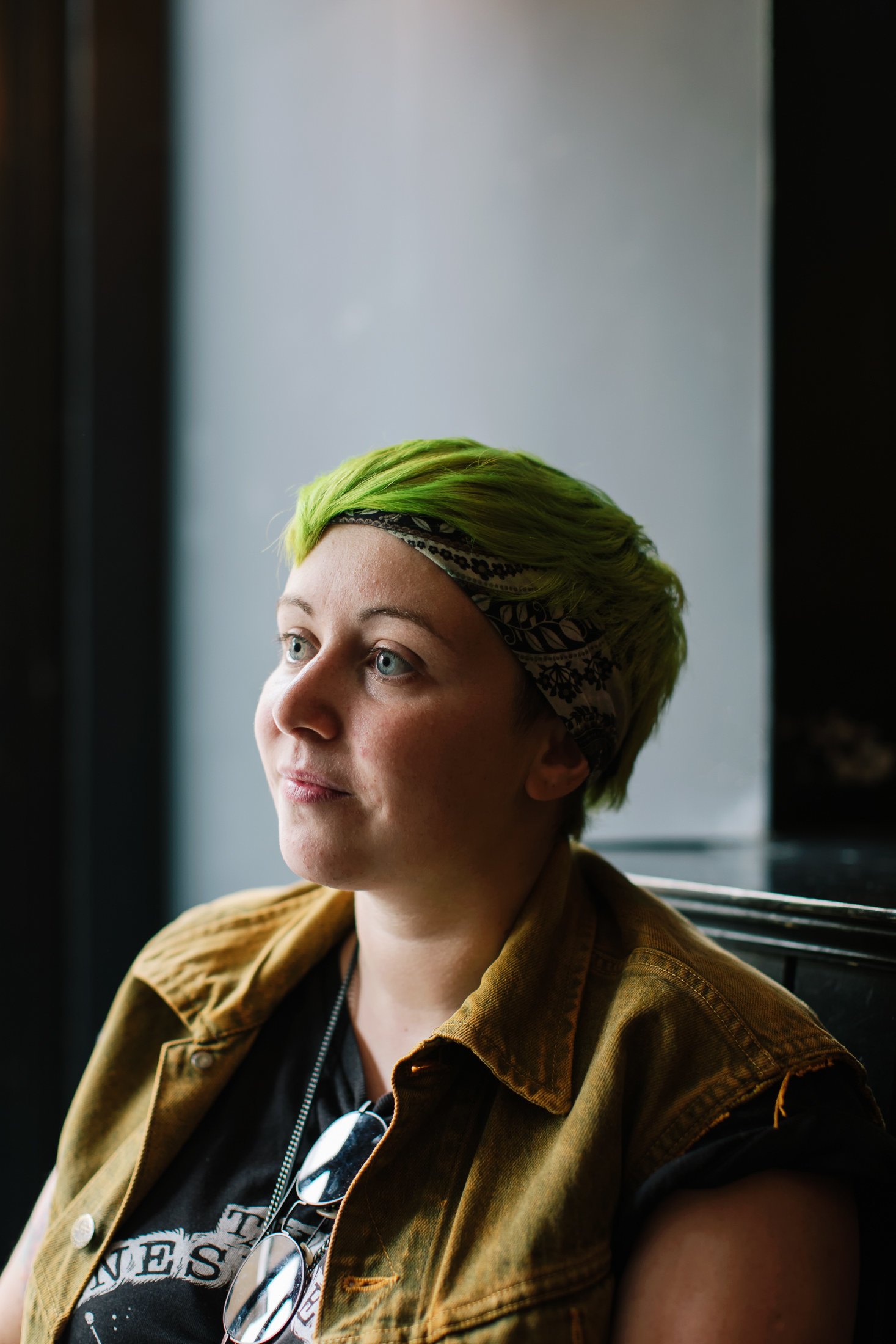 "I decided to go into [homeless charity] Crisis's day centre. I felt really out of place. I was this young person looking around at all these guys that I was quite scared of. I thought, These are the people I've been avoiding in squats."
When she spoke to a member of staff, Ecola said, she "bottled it". "I was saying I was just there to do tai chi and to use the art studios and she was like, 'Well, you are homeless' and I said, 'No it's fine, I just want help looking for a job.' I couldn't get my head round talking to her about all the situations I'd been in I really needed help for."
Shame was part of it, but also, said Ecola, "I didn't feel as entitled as other other people I saw in the service. I looked after myself. I wasn't a heroin addict. I'd been homeless for years but I didn't feel I was at the same rock bottom. You have this image in your mind of what a homeless person is. You never consider that you're that person. You don't consider yourself to have a drug problem or a mental health problem or that you're homeless; you just see yourself as being a squatter that's bouncing around and partying a bit too much."
This self-image, distinct from the typical notion of a homeless person, is common among young LGBT homeless people, said Ecola – something that she found in her later job as an outreach worker and which further informed her determination to set up the LGBT shelter.
"You don't really feel you belong in those [mainstream homelessness] services or that they would really understand your needs, or that it's actually safe for you."
In 2016, seven years after becoming an outreach worker and officially no longer being homeless, Ecola moved in with her wife, which prompted another realisation that led to the bus project.
"I realised that I'd never felt comfortable where I've lived," she said. "I was quite sad about the fact that I'd never really had stable housing before or felt I had anywhere that was my own, never had a proper tenancy."
Her vision, therefore, for the LGBT shelter, is one in which the needs of the service users can be properly understood – and therefore the right help can be offered.
Even, she said, "identifying other needs around sexual health or other risks like chemsex [the use of crystal meth, GHB, and mephedrone with sex]. These are things we would be able to talk to our clients about if they were to disclose their sexuality or gender identity."
Overall, she said, the more layers of difficulties individuals and communities face, the more specialised help is needed, particularly when resources and help is so stretched elsewhere. This is the only way that the most vulnerable are to be protected. "As a minority we are more at risk," she said. "But the sector hasn't really responded to it."