Daryll Rowe Has Just Admitted To Four More Charges Of Trying To Infect Men With HIV
One of his victims told BuzzFeed News how relieved he was that Rowe accepted the charges in Edinburgh: "It means I don't have to endure the humiliation of a trial."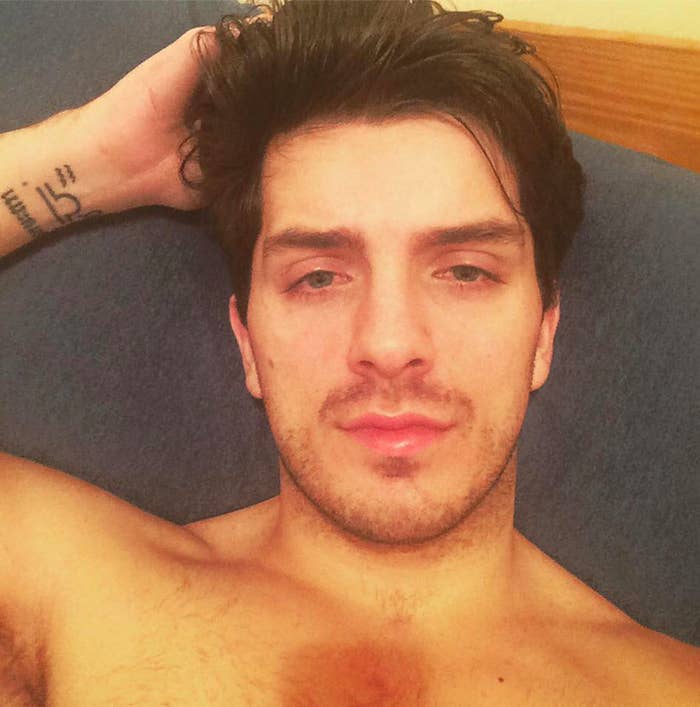 Daryll Rowe, who last month was given a life sentence by a court in England for intentionally infecting five men with HIV, pleaded guilty on Friday to four more charges during a separate trial in Edinburgh.
Rowe, 27, was sentenced to eight years in prison and placed on the sex offenders register for life after being indicted for four counts of "culpable and reckless conduct" at Edinburgh's High Court. The charges related to him infecting one man with HIV in the Edinburgh area and attempting to infect three more.
This type of charge, a common-law offence in Scots law, refers to crimes that cause injury to a person and is punishable by life imprisonment. Scotland has a separate legal system to England.
The man Rowe infected in Edinburgh – whom we will call Matthew as his anonymity is protected – was one of the first to go to the police. He also contacted BuzzFeed News, giving an interview in January 2016 in which he explained the ordeal he had endured.
It was this interview that eventually led to Rowe's arrest, by prompting several English victims to come forward because they recognised the pattern of behaviour described by Matthew. Based on their information, Sussex police were able to identify Rowe and he was eventually apprehended in the North East of England.
Speaking from the court on Friday, Matthew told BuzzFeed News how relieved he was that Rowe had pleaded guilty, because a full trial would have required him and Rowe's other victims to give evidence, as happened during the English trial.
"It feels like Rowe's taken responsibility for it," said Matthew. "I feel very privileged to be someone for whom he has pleaded guilty – because that wasn't a privilege given to the other victims. This means I can begin the process of moving on. This is huge for me because it means I don't have to endure the humiliation of a trial. I had been feeling shaky and light-headed enough just in anticipation of today. I can't imagine what a full trial would have felt like."
The cases against Rowe, in England and Scotland, are unique in legal history – not only because of the number of victims, but also because never before have prosecutors been able to prove an intention to infect.
In November 2017, Rowe was found guilty at Lewes crown court in Sussex, England, of five counts of GBH with intent (for infecting five men) and a further five counts of attempted GBH with intent (for attempting to infect a further five). The Scottish and English sentences will be served concurrently.

After the hearing, Matthew praised the decision by the English judge last month to give Rowe a life sentence.
"Incarceration is necessary because he is clearly a threat to the public," said Matthew. "It is reassuring that he is behind bars."
Following his own HIV diagnosis in spring 2015, Rowe, a former hairdresser from Edinburgh, embarked on a year-long campaign that began with infecting, taunting, and verbally abusing men in Scotland – whom he met on gay dating apps – before moving to Brighton and continuing the same pattern there.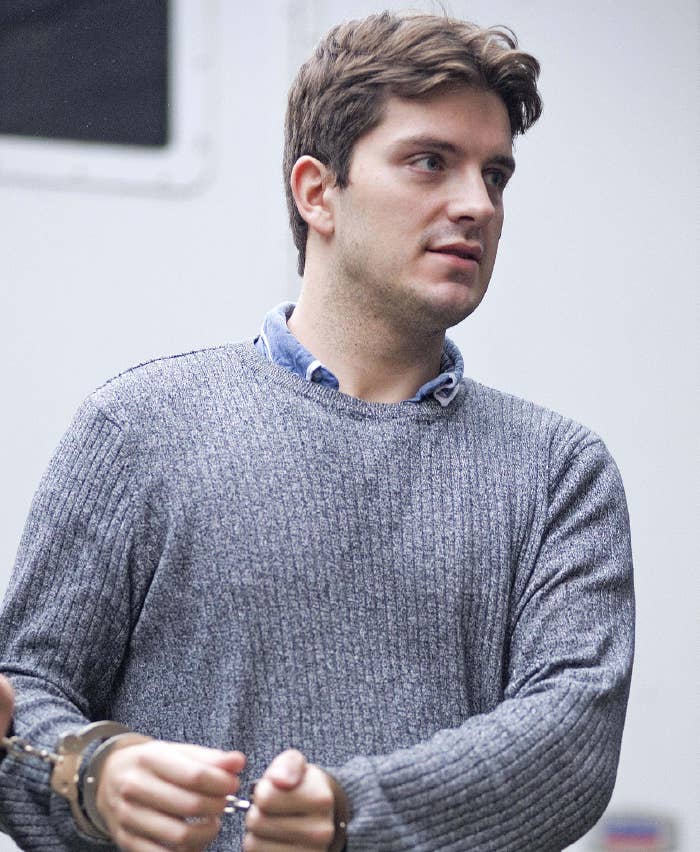 In WhatsApp messages, Rowe told Matthew, after they met and had sex, "I cummed in your ass without a condom," and,"You're a fucking revolting jackass."
Matthew told BuzzFeed News how concerned he was that the cases against Rowe could provoke hostility towards people with HIV.
"I hope people know that Rowe's actions are exceptionally rare and that the wider HIV-positive community takes considerable responsibility for their health and for the health of other people," he said. "I wouldn't want this to stigmatise HIV-positive people. If you want to contribute to the process of making amends for what Rowe has done, get informed and get tested."

Matthew's call for better education about HIV came the same day that the charity HIV Scotland released the results of a new study into awareness of the condition.
The survey revealed that only 27% of people would have a relationship with someone who is HIV-positive (despite the fact that when successfully treated with medication it is impossible for someone with HIV to pass it on). The survey also showed that 21% of people still think HIV can be transmitted through kissing, and only 17% knew that you can take a pill – called PrEP – that prevents people contracting HIV.