The former CEO of Britain's only LGBT domestic abuse charity has been banned by the Insolvency Service from carrying out almost any corporate or charity work for three and a half years. The decision follows a BuzzFeed News investigation that revealed allegations of widespread mismanagement at the charity.
The 2016 exposé of Broken Rainbow, run by Jo Harvey Barringer, revealed allegations of misuse of funds, unpaid tax, and lavish expense claims all while the charity, which was largely funded by the Home Office, claimed it was running out of money and repeatedly asked for donations. It was published just weeks after the charity collapsed.
Based on thousands of documents supplied by a whistleblower, the revelations led to an investigation by the National Audit Office (NAO) – Britain's public spending watchdog – which concluded that the Home Office and the Charity Commission repeatedly failed in their oversight of the charity. The NAO report was followed by an investigation by the Insolvency Service.

On Thursday, the service revealed that Harvey Barringer had "admitted to failing to make payments to HMRC", and "the Secretary of State accepted a disqualification undertaking from Jo Harvey-Barringer". The secretary of state at the time of Broken Rainbow's collapse – Theresa May, who is now prime minister – spoke in 2014 of the charity's "valuable help" in "ending abuse in all its forms".
The Insolvency Service illustrated the scale of Broken Rainbow's unpaid taxes compared with what Harvey Barringer had paid herself by describing the last 18 months of the charity's existence from December 2014 to May 2016 in which "payments amounting to £143,671 were made to Jo Harvey-Barringer, at a time when only £3,490 was paid in respect of the PAYE liability incurred during that period." This included "a single payment of £12,500 made to her on 08 April 2016".
Broken Rainbow had received £1.4 million of public funds in grants from the Home Office. The NAO reported last year that £34,000 was still owed to HMRC.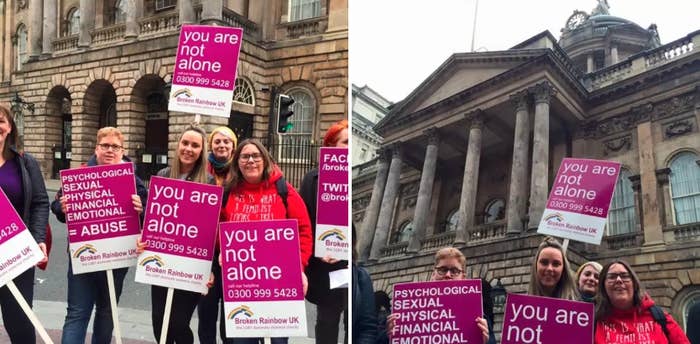 As a result of its findings, the Insolvency Service has "disqualified" Harvey Barringer from "directly or indirectly becoming involved, without the permission of the court, in the promotion, formation or management of a company or limited liability partnership". In practice this precludes her from a vast number of roles within charities and businesses that are limited companies. The maximum length of time that an individual can be banned is 15 years.
The Insolvency Service's chief investigator Anthea Simpson said in a statement: "This ban should serve as a warning to other directors, particularly to those operating in the charity sector, that company directors have a duty to ensure businesses meet their legal obligations, including paying taxes.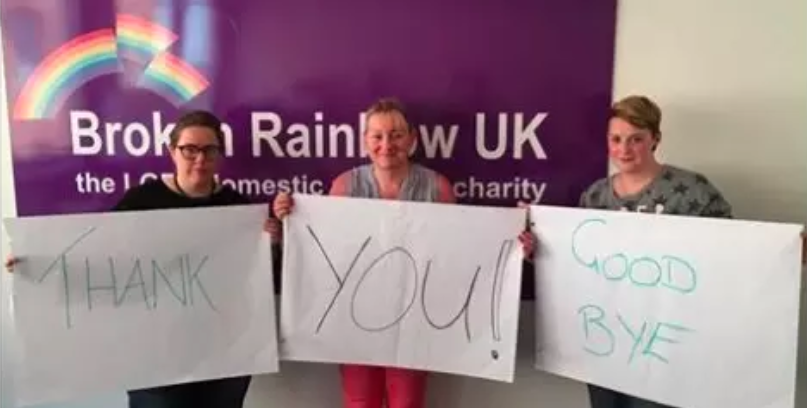 Simpson added: "Deliberate neglect of tax affairs whilst paying others is not a victimless action as it deprives the taxpayer of the funds needed to operate public services and if they put their own needs before them they could be investigated by the Insolvency Service and lose the privilege of limited liability trading."
The Insolvency Service refused to say whether or not it would be referring the matter to its internal criminal enforcement team or any other agencies. A spokesperson said its findings were not necessarily the end of the matter but that it did not want to comment about any further actions that may or may not be taken.
BuzzFeed News has approached Jo Harvey Barringer for comment.