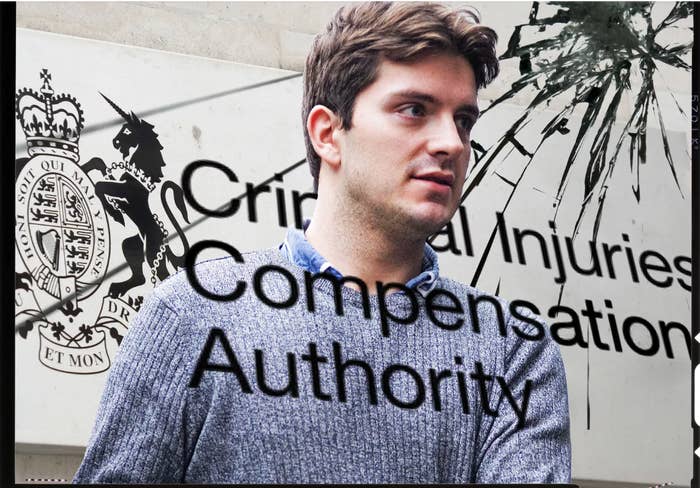 Nearly 180 victims of sexual assault and abuse were denied compensation in England and Wales in 2018 because of a previous conviction that had not yet become "spent", BuzzFeed News can reveal.
These 179 people included claimants who had committed minor offences and later became victims of sexual violence, among the most serious of crimes. But because not enough time had lapsed since their earlier conviction, the Criminal Injuries Compensation Authority refused to award them the thousands — or even tens of thousands — of pounds that they would have otherwise been entitled to.
The figure for last year arose in a written parliamentary answer by justice minister Edward Argar in response to a question from Labour MP and shadow justice secretary Richard Burgon. It brings the total number of applications from victims of sexual violence refused because of unspent convictions to around 600 since 2015.
BuzzFeed News revealed last May how one of the six men deliberately infected with HIV by Daryll Rowe had been refused criminal injuries compensation because he had an unspent conviction over a protest at which he shouted at a Conservative politician. The man — who we have called "Matthew" as his real identity is protected — accused CICA of "bureaucratic callousness".
Minor and moderate offences can become officially spent after a period of months or years, depending on the sentence. It means the authorities effectively disregard the conviction, and in most cases, employers do too.
But since a rule change in 2012, which happened amid government spending cuts, CICA had automatically denied applications for compensation from anyone with an unspent conviction, no matter how trivial their previous offence and how severe the crime committed against them.
When claimants breached other rules, however, such as missing the deadline for applications, the authority has in some cases decided to be flexible and granted compensation.
The revelation of the number of refusals against sexual violence victims comes while the Ministry of Justice is carrying out a review of the compensation rules, including the bar on those with unspent convictions. The review was announced in September, and the MoJ told BuzzFeed News it was due to report back later this year.
Following a freedom of information request, BuzzFeed News can also reveal that more than 8,500 victims of crime — not just sexual offences — have had their compensation claims denied since 2012 because of a previous unspent conviction.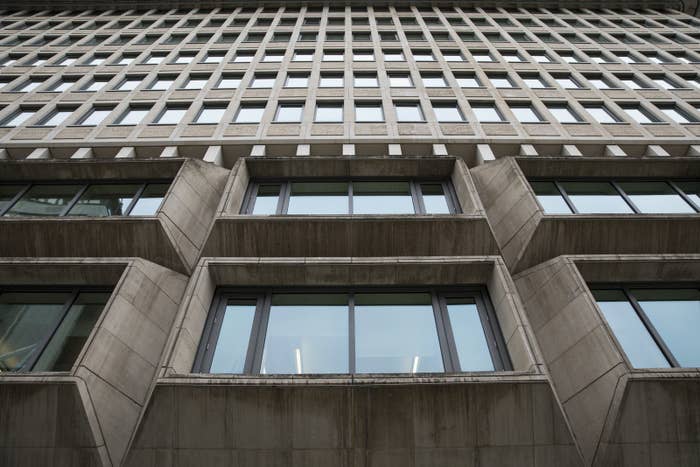 "These figures add to the deep concerns many have about the blanket application of this CICA rule," Richard Burgon, Labour's shadow justice secretary told BuzzFeed News. "It has given rise to unjust outcomes for too many victims of serious crimes. It cannot be right that there are people who because of unspent minor criminal offences are denied compensation as victims of crimes with serious injuries. The government needs to ensure this flawed rule is properly dealt with in its review."
The concept of convictions becoming spent was enshrined in the 1974 Rehabilitation of Offenders Act to enable those who had made a mistake by breaking the law to rebuild their life and not be forever blighted by it. The compensation funds, meanwhile, were established in part to help victims cover costs that can incur from the trauma of violent crimes, including loss of employment.
The controversy over CICA's blanket application of the unspent conviction rule has been highlight by two victims of Darryl Rowe, who was given a life sentence in England and a further eight-year sentence in Scotland for deliberately infecting or attempting to infect men with HIV.
Matthew was Rowe's first victim to come forward, both to the police and to the media. The publication of this interview by BuzzFeed News in early 2016 encouraged other victims to approach the authorities and secure his conviction.
He could have received £22,000 for being given HIV and at least £11,000 for rape, but he was denied compensation because he once shouted at a Conservative politician, leading to him being convicted of a public order offence which had not become spent by the time he applied.
Since then, another of Rowe's victims, whom we will call Ralph, also had his application for compensation denied — not because of an unspent conviction but because he failed to apply within the two-year time limit. However, this was recently overturned at appeal and CICA agreed to grant Ralph £11,000. Unlike Matthew, however, Ralph did not acquire HIV from Rowe.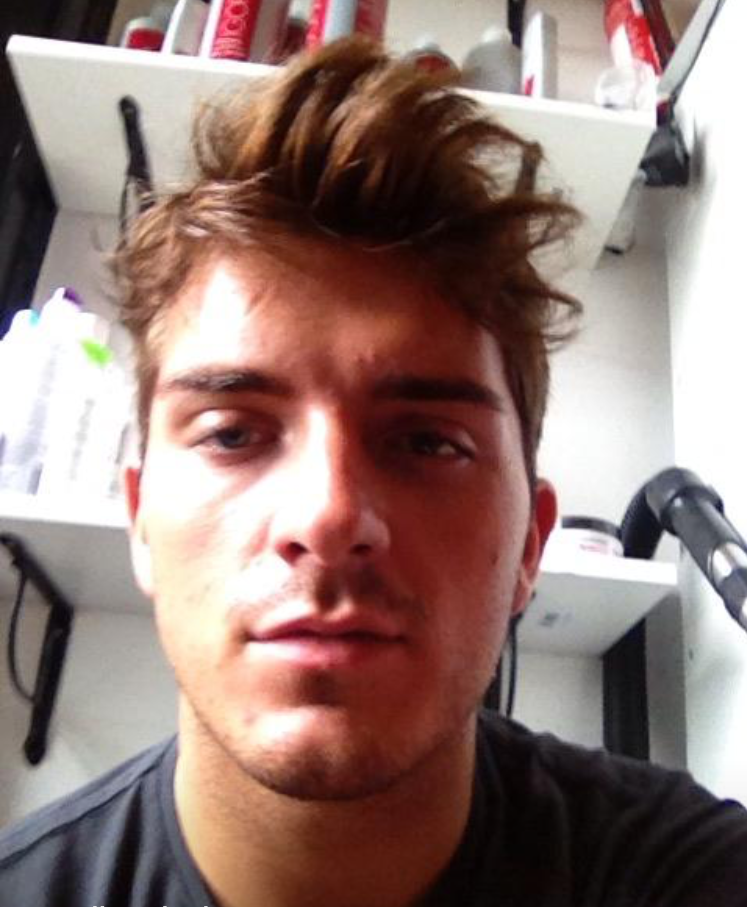 Both Matthew and Ralph consented to sex with Rowe on the condition that a condom was used, but it was not. The authorities' interpretation of Scots law was such that Rowe was charged initially with rape (as consent was only given if a condom was worn) as well as with "culpable and reckless conduct". This enabled Ralph to apply for compensation on the grounds of rape, but not for acquiring HIV because he remained HIV-negative.
For Matthew, therefore, there are two inconsistencies here: CICA was prepared to bend one rule — missing the deadline — but not another: unspent convictions. This led to two men with the same experience — consenting to sex with Rowe on the condition a condom was used — receiving opposite responses from CICA. One, Matthew, contracted HIV and was denied any compensation at all. The other, Ralph, did not contract HIV but was awarded a payment.
Speaking exclusively with BuzzFeed News, Matthew emphasised that he believed it was right Ralph won his appeal and received compensation. But, he said, it further highlights the lack of flexibility shown by CICA to his case, and the unspent convictions rule, which he said must be overturned.
"What it demonstrates is that a blanket, black-and-white rule, inflicted so insensitively, can have such a brutal effect," he said. "Although plenty of people will think there is some logic to people with criminal convictions being denied compensation in some cases, I think what people need to understand is that in the messy realities of the real world it isn't quite as a clear cut as that."
At the time of Matthew's offence being committed, he had depression and was medicated for this. His GP wrote to CICA as part of his appeal — as did Scottish Tory leader Ruth Davidson and former Labour Lord Chancellor Lord Falconer — to say that the medication might have contributed to his uninhibited behaviour.
When Matthew learned of Ralph's appeal being successful, in contrast to his own, it was "a bitter blow", he said.
"Of course I recognise the trauma that [Ralph] went through, and I've made that clear along the way," he said. "The impact on myself having contracted HIV is clearly significantly greater, and for them [CICA] to have shown flexibility in his case but not my own feels like a level of bureaucratic callousness."
Matthew added that part of the MoJ's review should "look specifically at victims of sexual violence — the issues around these crimes are so particular.
"Most of all I would like them to introduce some scope for discretion on the part of adjudicators, which would allow them to factor in the more nuanced complicated reality with these issues." And, he said, "the sooner the better, to prevent more people being harmed by this harsh, brutal rule".
If this rule is overturned, Matthew added, victims previously refused compensation should be able to issue a new claim, retrospectively. "I see no reason why someone who's been through a sexual assault of some form in the past deserves less than someone who goes through it now or in the future — there's no logic to that whatsoever."
Until two years ago, Matthew's employment consisted of zero-hour contracts and minimum wage jobs. Since then his salary is "below £20k" and, he said, compensation would make a huge difference to his life.
The MoJ declined to comment on "individual cases". Instead, a spokesperson told BuzzFeed News: "Whilst no amount of compensation can make up for the immense suffering endured by victims of violent, sexual crime, we are committed to ensuring that they received the help and support needed to rebuild their lives.
"We take this duty very seriously, which is why as part of our Victims Strategy last year we announced a review of the Criminal Injuries Compensation Scheme, to ensure it responds to the changing nature of crime and better supports victims. The review will consider the eligibility rules of the scheme, and will report back later this year."