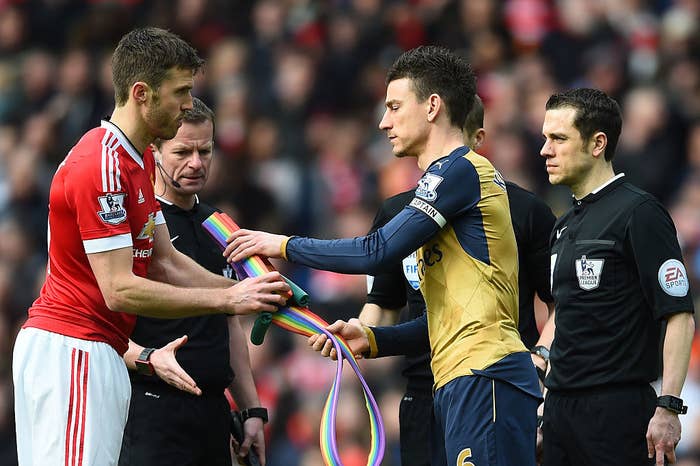 A group of Russian politicians have written to the state communications oversight agency demanding a tough response to the FIFA 17 video game for featuring the pro-LGBT rainbow laces campaign – and suggesting the game could be banned as it contravenes Russia's so-called "gay propaganda" law.
Details of the letter were published in Russia's Izvestia newspaper, and included the charge that FIFA 17 was "inviting users to support the English football Premier League's Rainbow Laces action, a massive campaign in support of LGBT".
This came in reaction to FIFA 17 backing Stonewall, the LGBT rights organisation, which has for several years used rainbow-coloured laces to promote LGBT equality by encouraging football players to wear them. FIFA 17's support consisted of allowing players of the video game to wear a virtual rainbow-coloured football strip – an offer with a limited time frame, which ended in late November.
Izvestia quoted Russian MP Valerie Rushkin recommending that state authorities request that the game's developer, EA Canada, "introduce changes to the programming code or the age classification", and that if it does not comply "restrictive measures" should be adopted.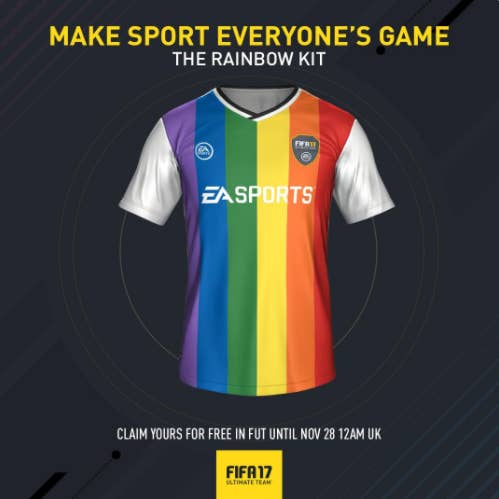 A spokesperson for Stonewall stood by its campaign and told BuzzFeed News: "Rainbow Laces is about empowering allies to stand up in support of lesbian, gay, bi, and trans people, either on or off the pitch and when EA Sports created the special rainbow kit for FIFA 17, it demonstrated the power that those allies can have in creating change for LGBT people. It also shows the potential that sport, through the Rainbow Laces, has in reaching new audiences and bringing LGBT rights to the international stage."
In 2013, Russia passed into federal law a broad, vague prohibition of materials that could promote anything other than heterosexual relationships. The bill's full name is "For the Purpose of Protecting Children from Information Advocating for a Denial of Traditional Family Values".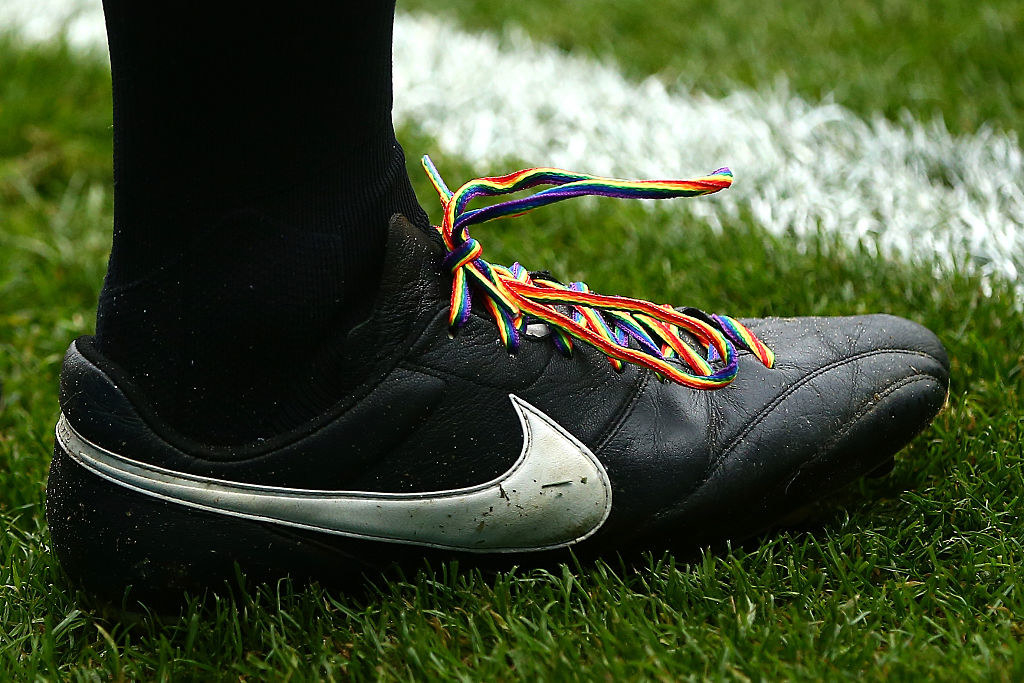 Fines can be imposed for material that might encourage minors to "form nontraditional sexual predispositions" or convey "distorted ideas about the equal social value of traditional and nontraditional sexual relations". Last year, a further law was passed imposing potential prison sentences for LGBT people who came out of the closet publicly.

Russian MP Irina Rodnina, again quoted in the Izvestia newspaper, urged authorities to consider whether the FIFA 17 game should be distributed within Russia, adding: "Every state has its internal laws and order; they need to be obeyed."

A spokesperson for FIFA told BuzzFeed News they are currently investigating the situation and although they condemn all forms of discrimination, including homophobia, they are not in a position to comment publicly.
BuzzFeed News has approached EA Sports to comment on this story.