This Trans Woman Has Taken On The Government To Get Her Pension
Four trans women have taken on lengthy legal battles to secure their state pensions, as the UK government opposes them at every turn. BuzzFeed News uncovers their stories for the first time.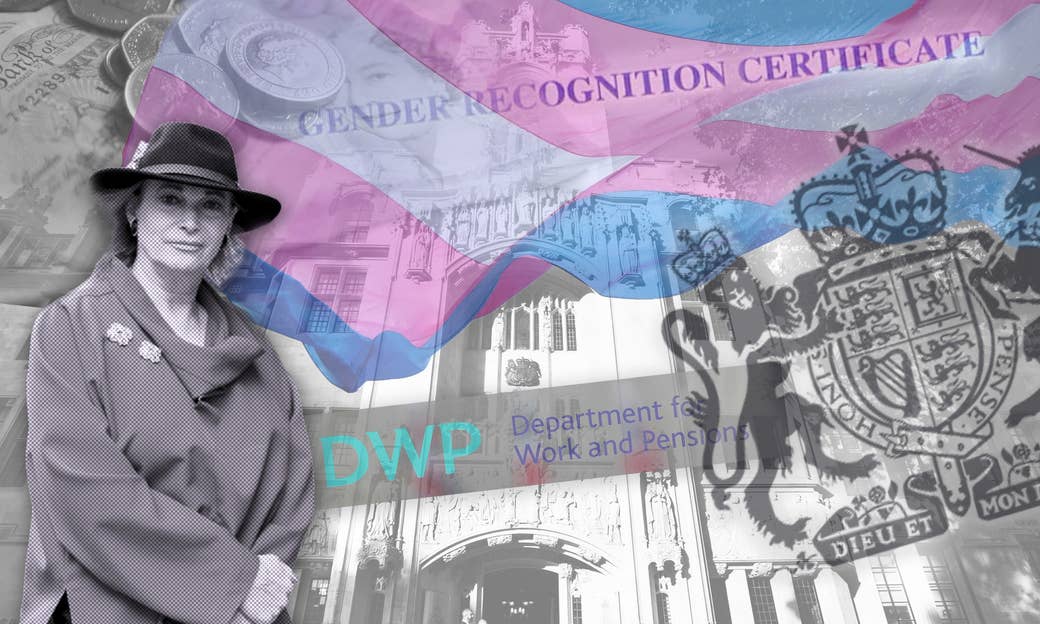 The government has spent years blocking attempts by transgender women to collect their state pension at 60 – the legal pension age for women – in a series of court cases that lawyers say have sought to deny the claimants equal rights, BuzzFeed News can reveal.

Four women in their sixties and seventies have been embroiled in legal cases for years, trapped between an array of changing policies and pieces of legislation that mean they may never receive thousands of pounds they say they are entitled to.
Labour leader Jeremy Corbyn told BuzzFeed News he was "appalled" at one of the cases involving a pensioner in his constituency and vowed to fight to help her.
The women are challenging the Department of Work and Pensions (DWP) through the courts as the government fights them repeatedly at a cost to the taxpayer of hundreds of thousands of pounds, according to the pensioners' lawyer. This totals more than the combined cost of the pensions they're seeking.
The DWP has continually turned down claims and frequently appealed against rulings that have found in favour of the women – except where the case looked likely to set a precedent that would make the process easier for others, says the lawyer. In some cases, these pensioners will have spent a decade in the courts before their case is concluded.
Details of the DWP's handling of these cases – which the lawyer opposing them described as inappropriate for a government department – are today exposed by BuzzFeed News for the first time. None of the claimants have spoken to the press before now.
Three of the four cases, which have been going on for years, have also never been reported publicly. The DWP is trying to delay these cases until the outcome of the first – that of a woman named only as "MB", whose case has been referred from the UK supreme court to the European Court of Justice. This will take at least another two years.
In a further case, from earlier this year, the department allegedly promised a pensioner a meeting with the relevant minister, so she agreed to drop her case. She did this hoping to access her pension by speaking to the minister, but says the meeting never happened and it was then too late to appeal her case in court.
One of the other pensioners, called Letitia, who asked to be referred to by her first name only, told BuzzFeed News that she is determined to continue fighting her claim into her seventies, despite having arthritis and glaucoma – and hopes to win "before it's too late".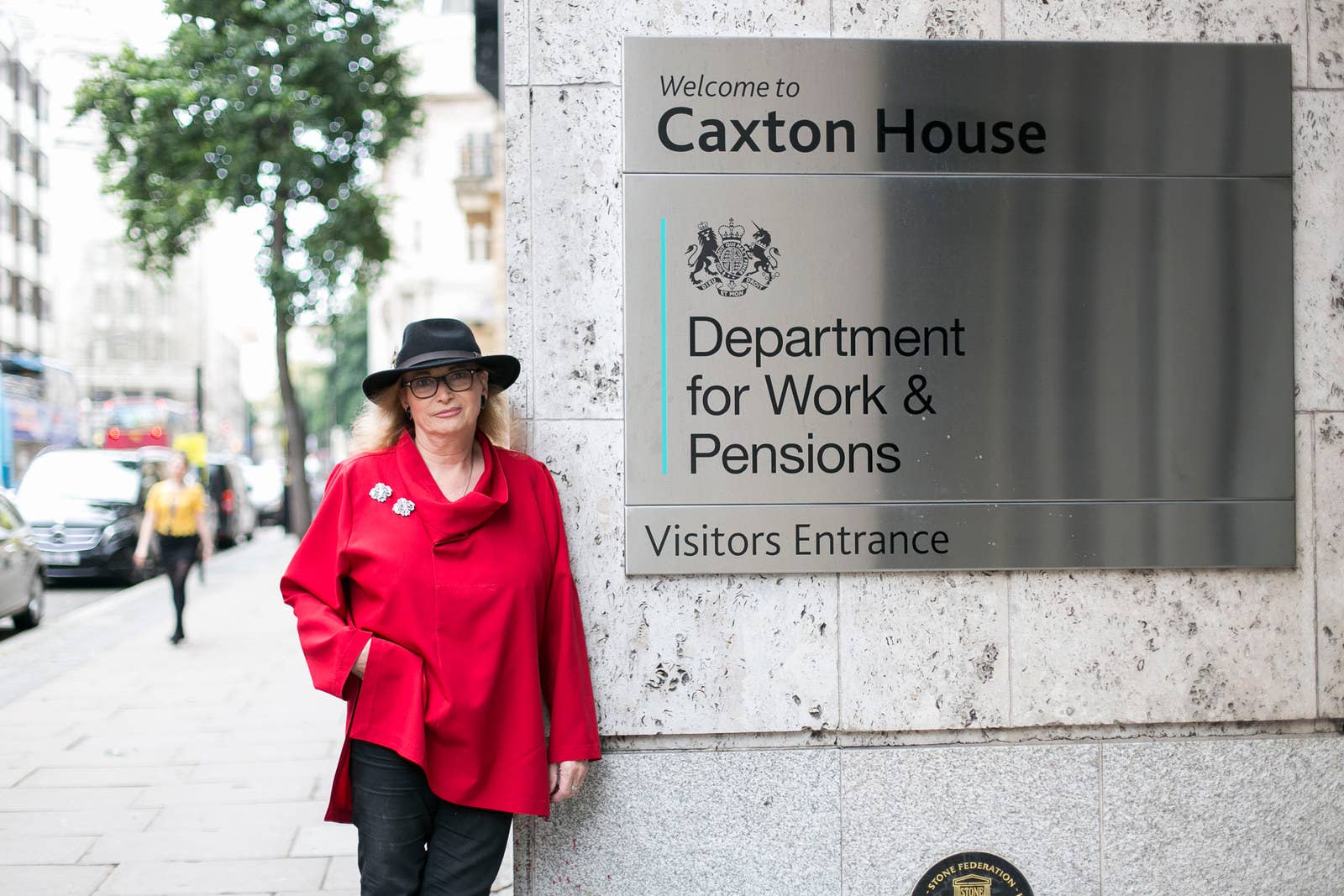 The cases hinge on whether transgender women who have not obtained a gender recognition certificate (GRC) – a document introduced in 2005 that helps legally establish one's new gender status – should be allowed to draw their pension at the same age as other women.
While trans women who have the certificate can receive their pension at 60, the DWP argues that without one, they must wait until they are 65, the pension age for men.
This is despite some of the pensioners having transitioned in the 1980s, decades before the certificate was introduced, and despite the law that introduced such certificates not stating that it is the only way to establish your gender legally.
Two of the women also felt unable to apply for a gender recognition certificate because they were married and to obtain the certificate would have meant having to divorce. Because they married and then transitioned before same-sex marriage was legal in the UK, the law at that time required trans people to divorce before applying for the certificate as the state would not legally recognise two people of the same sex being married. In the case of MB, she didn't feel able to divorce because she is a devout Christian.
The two other pensioners say they were simply unaware that they would need the certificate to get their pension at 60.
One such case is that of Letitia. She transitioned, including undergoing surgery, in 1988, when she was 40. Now 68, she still works, still lives in the house in London in which she was born, and says she desperately needs the pension money she has been denied.
When she turned 60, Letitia initially decided not to claim her pension. "I thought, I don't need it because I'm still working, and I thought the system piled it up until you needed it," she told BuzzFeed News. For most people in Britain this is the case – if you claim your pension after retirement age, you receive an enhanced pension, backdating to when you were entitled to it.
Yet when she turned 65, she received a letter from the DWP telling her she was entitled to start drawing her pension.
"I thought, Well, surely that was five years ago," she said. It was then she learned that five years of her pension was not being stacked up waiting for her. The DWP had never planned to give it to her because she did not have a certificate.
This realisation was particularly surprising because Letitia had been drawing a small, private pension from British Leyland, the engineering company where she had once worked, since she was 60. Despite this the credit crunch hit her hard: "I came within six months of losing the house," she said.
When Letitia transitioned in the '80s, she changed her name by deed poll and obtained a passport and driving licence noting her acquired sex. "I'd done everything that society had asked of me along the way," she said.
After certificates were introduced in 2004, she said, she had no reason to believe she needed this additional documentation.
"I didn't see why I had to go through the whole rigmarole," she said. These certificates are also notoriously difficult, intrusive, and, for some, traumatic to obtain.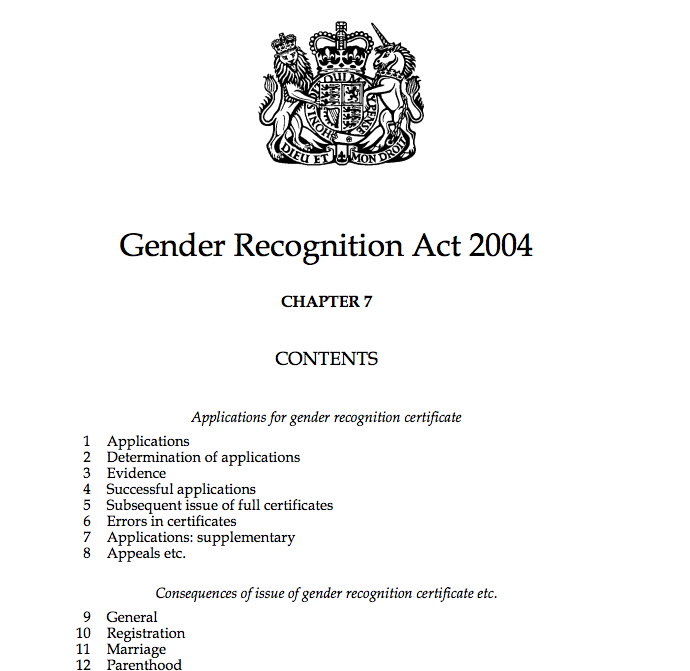 The process includes being scrutinised by a panel of experts, including a psychiatrist, who judge the merits of your application, your stated gender identity, and decide whether to grant you the certificate – a particularly humiliating process for those who have lived as women for decades.
Despite this, Letitia decided to apply for the certificate, believing she would receive the backdated pension.
"I had to go back and see shrinks ­– which digs up all those memories – and do the whole panel bit," she said. "I thought you only needed the certificate to get married. Why would I think otherwise?"
Her lawyer, Christopher Stothers – a partner at Arnold & Porter – told BuzzFeed News that although ignorance of the law is never a defence for a member of the public, this particular pension scenario is extraordinary in what it requires citizens to know.
"In this case, the law is a complex mix of EU law, human rights law, changing policies, and the Gender Recognition Act. And even if we put all the other complications to one side the Gender Recognition Act does not say, 'This is the only way to have your gender change recognised.' That's only ever been implicit. So an inability of an individual to realise that something is implicit in a piece of legislation damages them because they lose rights."
So complex is this area of law that the aforementioned case of MB was referred from the British supreme court to the European court because the judges could not agree. "How is a citizen supposed to know what the law is if the highest court in the land can't decide?" said Stothers.
Earlier this year, the government's women and equalities committee recommended that certificates should be abolished and replaced by a simpler online gender self-declaration form. Plans for this are being considered, but it will be too late to help Letitia.
Furthermore, once she was granted her certificate, something surprising happened when she informed the DWP.
"They said it cannot be backdated," she said. This meant that she went through the process of obtaining the gender recognition certificate for nothing. "I was going to get it [the state pension] at 65 anyway. They didn't tell me it couldn't be backdated until I got it." Five years of pension – more than £30,000 – was gone, despite Letitia's best efforts.
This is because the government doesn't "backdate" gender recognition either: If, for example, you are granted the certificate at 64, even if you transitioned aged 20, you cannot backdate it to get your pension from 60.
It was at this point that Letitia sought legal advice and found Stothers, who was already representing other trans women in her situation.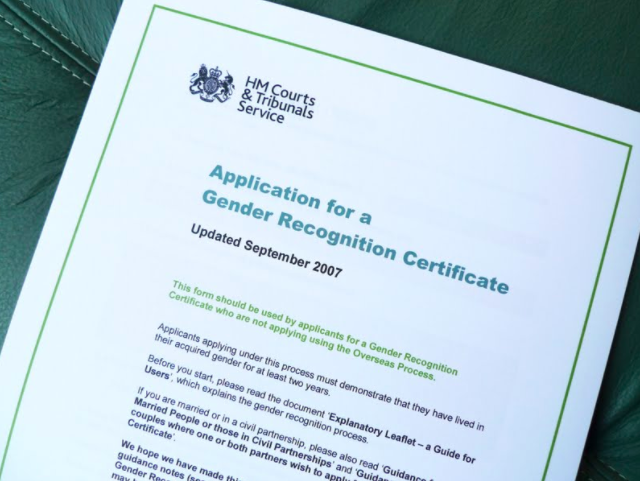 Apart from two weeks when she was unemployed at a young age, Letitia has never claimed benefits, and she chose to pay for her transition privately rather than using the NHS. It hasn't been easy, she said. "I even paid for any psychological counselling I got."
She feels she was subjected to state persecution when she began to transition decades ago. Apprehended by police for wearing women's clothes in public at age 18, and arrested, she was later offered electro-convulsive therapy (electric shock treatment) to "cure" her.
Letitia later spent many years campaigning for transgender rights in the 1980s and 1990s, helping to pave the way for the legal developments that followed and, like the Gender Recognition Act, were supposed to make life easier for trans people.
"I've paid my dues," she said, before making a direct plea to the DWP: "Come on, government, you do owe me something, as you owe those other [transgender] sisters and brothers. You've given us nothing, all the way through."
Jeremy Corbyn, Letitia's MP, told BuzzFeed News: "I am appalled to hear about Letitia's case. As a constituent of mine, I will do all I can to ensure she receives equal treatment from the system."
The DWP's decision to insist on a certificate for such cases came amid one in which it sought to prevent a trans woman accessing her pension.
The case of Richards v. Secretary of State for Work and Pensions – at the European Court of Justice in 2006 – established the general principle of trans women being entitled to a state pension at 60. But this was an appeal from a case that began before the Gender Recognition Act, and therefore before gender recognition certificates.
But after another trans woman, Christine Timbrell, came forward in 2001 asking to have her pension backdated by one year, the DWP faced a decision. She had turned 60 three years before the introduction of gender recognition certificates, but by the time her case reached a conclusion in 2010, they were in place. Technically, the department could have argued that the Richards principle stood, entitling her to a pension from ages 60 to 63, but once the Gender Recognition Act came in when she was 63 she should have applied for a certificate. That would have meant she could claim a pension payment from ages 60 to 63, yet not from 63 to 65.
"The DWP sensibly didn't think that was a very sensible argument so they said to the court, 'We're not going to say she loses her right once the Gender Recognition Act came into force,'" said Stothers.
What the DWP did instead, he explained, was to settle the case and concede Timbrell could have her full pension from age 60 as requested, despite the lack of a gender recognition certificate. But it introduced a rule for any future cases: that for other women to gain this right, they would need to have the certificate.
"I think the strategic reason the DWP did that is that they knew they'd go down in flames trying to convince the court that someone losing their pension [from 63 to 65] would be a reasonable outcome. So if they had fought it, they would have lost it and then all these other people would have been entitled," said Stothers.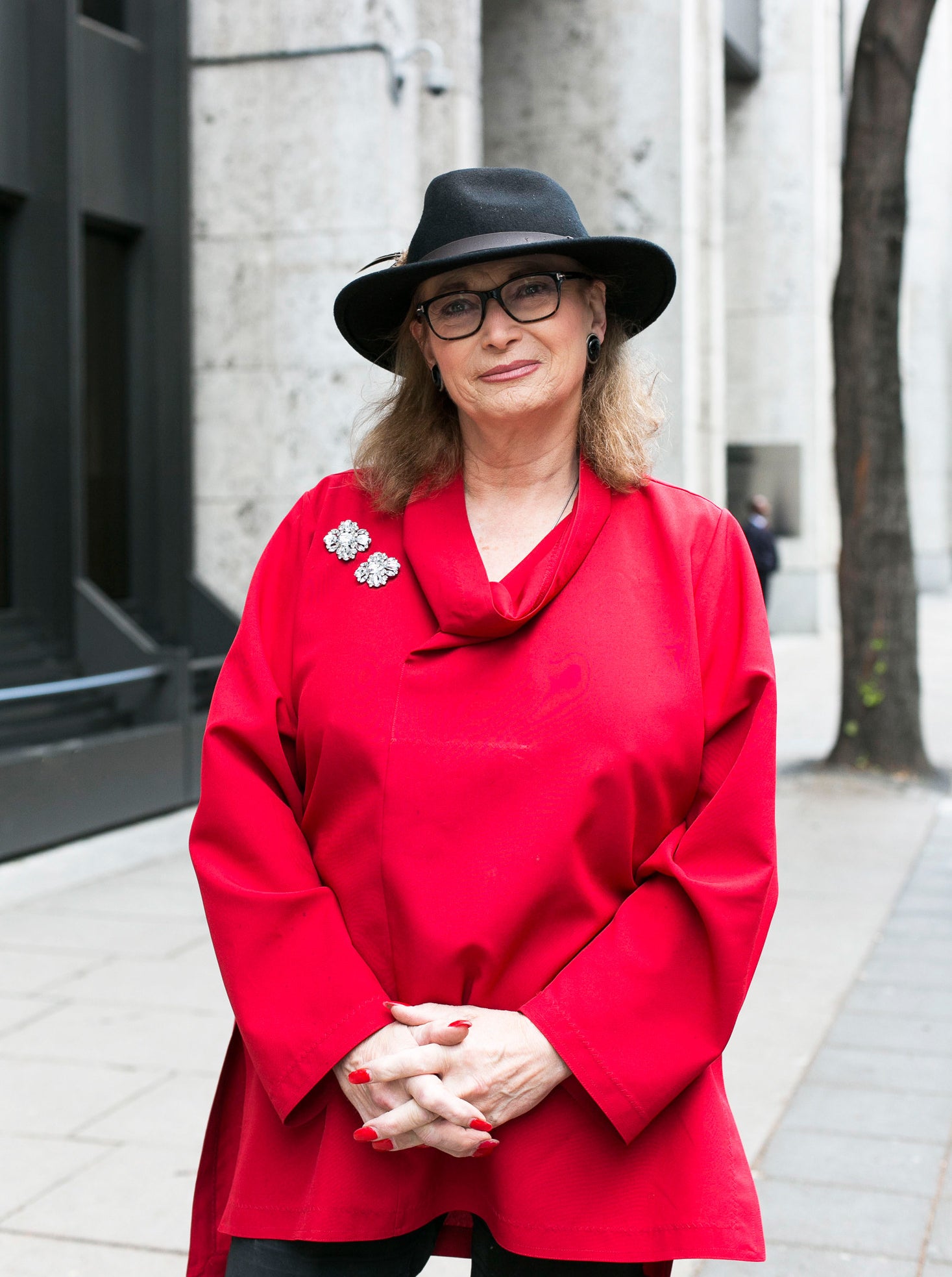 "The way they did it left it open for future cases where the DWP would have more of a chance of arguing, 'Well, the gender recognition certificate was always available, so we don't see what your problem is.'"
The problem, however, is that the system relies on trans people both knowing that you have to have the certificate before the age of 60 to get the state pension, and being willing and able to get it.
"They are intransigent," said Stothers about the DWP. "They are very strongly trying to ensure the gender recognition certificate is the only way – even if that disadvantages individuals who have clearly transitioned. It's damaging to the individuals, particularly because the cases take so long to be resolved. And it's very damaging to the acceptance of gender recognition."
"I've paid all my taxes, my VAT, I've been a net contributor to society – I would like that five years of pension," said Letitia, who is in arrears on her mortgage as even the private pension didn't make up for the loss of earnings she suffered following the credit crunch. "I have a right to it and it would make a huge difference to my life at the moment."
But more than two years after obtaining her certificate, she is still fighting, and will have to wait another 18–24 months for the European Court of Justice to decide on the case of MB before any further decisions will be made about hers. By that time Letitia will be 70, a decade older than the age women should receive their pension.
"I could be 75 by the time they sort this out," she said. "I need it now. Next year the company that holds my mortgage is going to turn round and say, 'You're 70, you can't have a mortgage.'"
Continued attempts by the DWP to block trans women from getting their pensions contrast with the messages emitting from other government departments. In July, Nicky Morgan, then the equalities minister, announced a review of the Gender Recognition Act among a range of policies, including scrapping the certificate, to improve life for trans people, saying: "No one should have to face discrimination or live in fear because of who they are."
"Actions speak louder than words," said Letitia. "It's all very well saying everyone's got to be equal but could you demonstrate [that]?" In the long term, she added, permitting the claims will save the DWP money. Stothers estimates that the legal costs of the DWP fighting these four cases is several hundred thousand pounds. This is set against the cost of paying the claimants their pension from 60 to 65, the combined cost of which – for all four – would be around £120,000.
"It's a very small number of cases," said Letitia, pointing out that there are few people in her situation, caught in a very particular period in history amid changes to trans rights, same-sex marriage rights, and government policy. There is also a wider issue at stake. "If it wasn't because I actually need the money it would be incumbent on me to fight this anyway. It's the principle."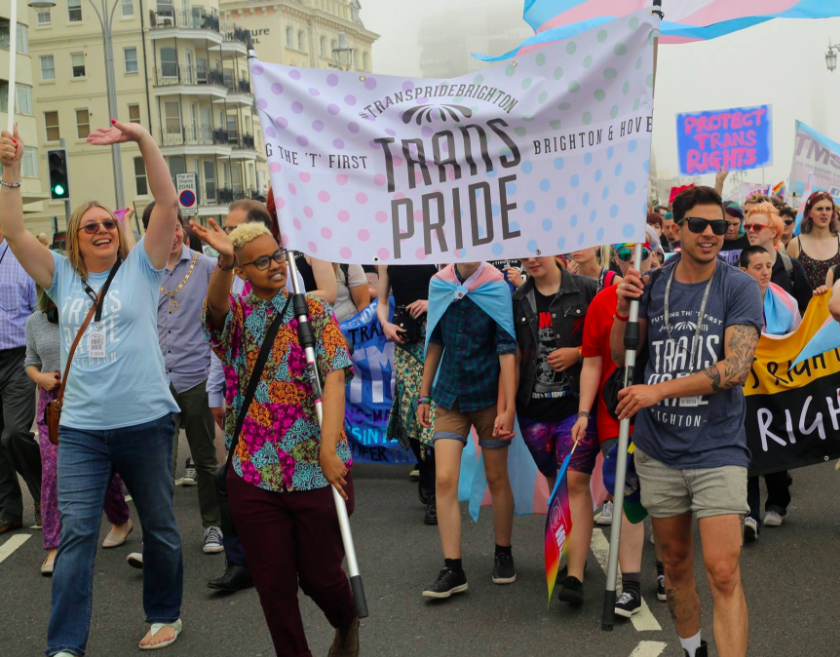 She will persist with her legal battle for however long it takes. "If I have proved nothing else in this life, I have proved I don't give up. I am fearsomely stubborn – had I not been, I wouldn't still be here. I will dig myself out of this as long as I have breath in my body. Let's hope I win before it's too late."
As well as representing Letitia, MB, and two other current cases, Stothers has also acted for three other trans women in similar circumstances. He said they reveal the DWP operating in such a way as to systematically thwart others trying to claim their pension at 60.
One of these cases Stothers won in 2014. It concerned a transgender pensioner (named only as "MD") without a gender recognition certificate.
"We got them to accept that [gender confirmation] surgery was sufficient and the DWP didn't pursue an appeal against that," he said. This could have been cause for celebration for trans people, but because the ruling came from the first tier tribunal, it is too low in the court rankings to set a legal precedent.
Had the DWP appealed the case, it would have been pushed up to a higher court, where the outcome would have set a precedent and saved all the other trans pensioners from having to fight in this way. "There's an interesting question as to why the DWP didn't pursue the appeal in that case," said Stothers.
More startling, he added, was the way the DWP behaved towards a woman he represented last year – a case referred to earlier in which he says she did not proceed with her case because she was promised a meeting with the minister.
"The woman decided to drop the appeal based on the promised meeting, although she was given until Friday 25 March 2016 to change her mind," said Stothers. "However, no meeting occurred and instead the secretary of state replied to her MP on Monday 28 March 2016 (the next working day after the deadline to reinstate the appeal) not addressing the issues but merely stating that the rules had been applied correctly."
The effect of this, Stothers claims, was that it was too late for the pensioner to change her mind and continue fighting her case. She won nothing, not even the ear of a minister, he says, and has no hope of ever seeing the money.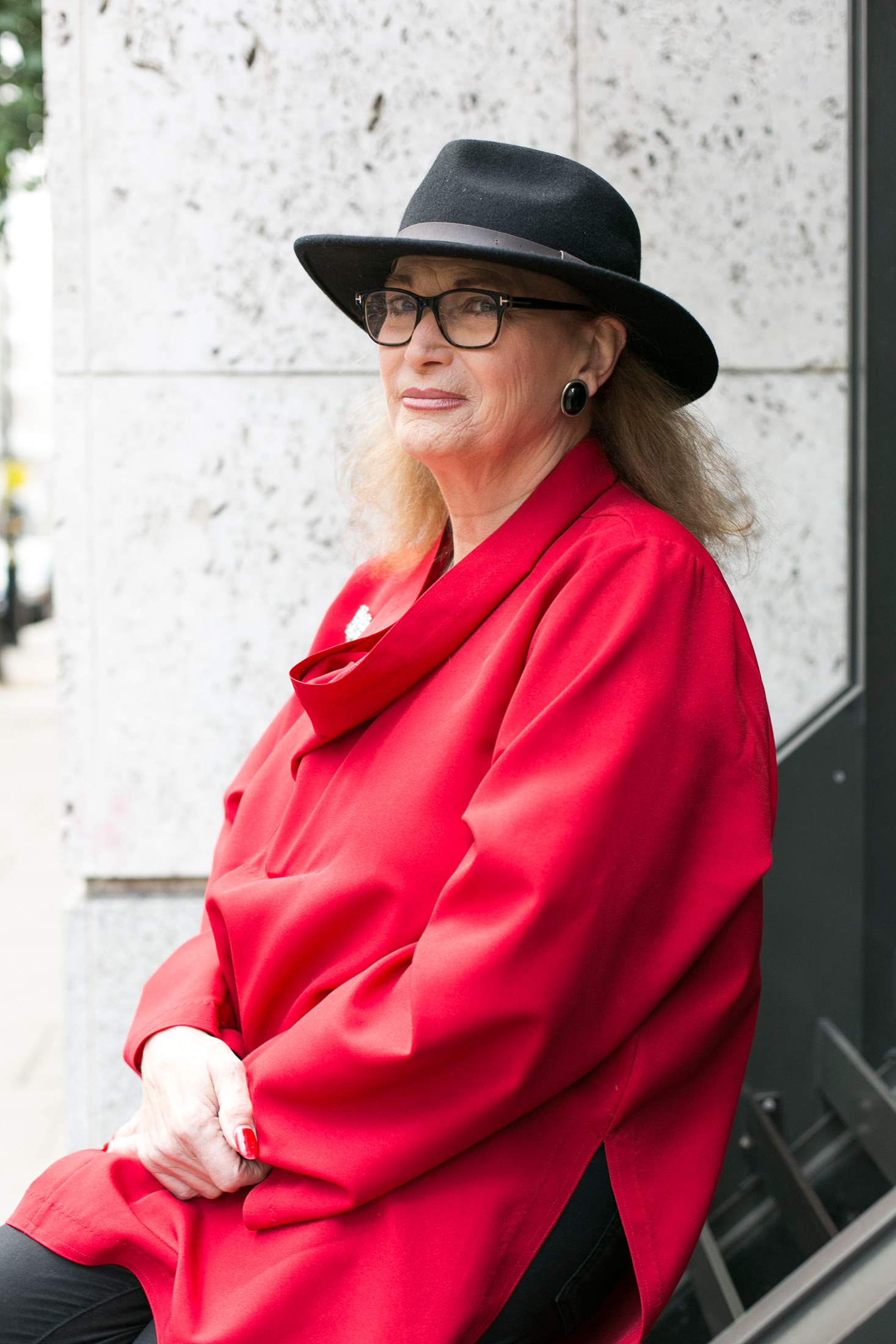 "I don't think people should be asked to give up their legal rights in order for [this issue] to be considered politically," said Stothers. "It doesn't strike me as an appropriate way to resolve it. That's a commercial-type deal, it doesn't smack of the right kind of deal that a government department should be doing."
A DWP spokesperson told BuzzFeed News: "We take all our responsibilities towards pension claimants very seriously. We believe our approach on this is transparent and fair, and we pay pensions according to an individual's gender once they have gained the legal recognition."
The spokesperson said the department does not comment on individual cases, and that under the Gender Recognition Act, recognition of someone's new gender is obtained from the date a certificate is granted, and is not retroactive. They added that the DWP believes its position meets the requirements under European law for transgender people claiming their state pensions.
In an attempt to speed up the three current cases waiting for the European Court of Justice to rule on that of MB, Stothers requested that all four cases be heard together. The day he spoke to BuzzFeed News, in late October 2016, Stothers received correspondence from the DWP opposing this request.
And so, as MB awaits the ruling, expected in 18 to 24 months, the other three pensioners face an exhausting, protracted fight – with no end in sight.