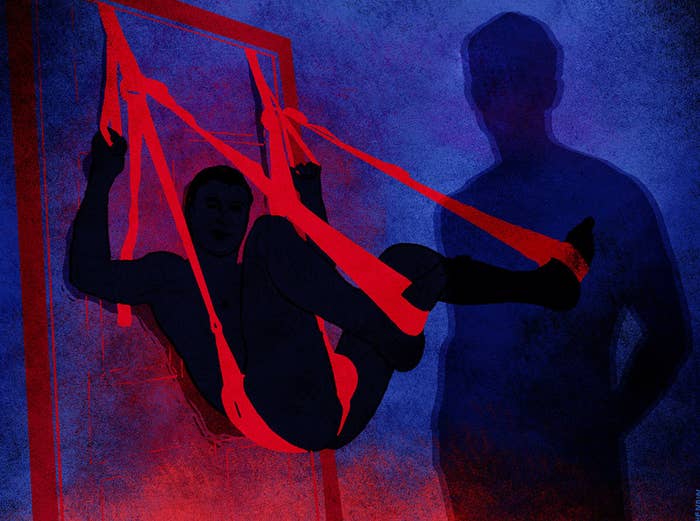 Britain's oldest LGBT charity is spearheading a cutting-edge initiative to tackle the devastating effects of chemsex amid mounting fears about the toll the scene – where men have sex with each other while taking GHB, mephedrone, and crystal methamphetamine – is taking on those involved.
London Friend, the LGBT health organisation, has called a meeting next week for more than a dozen drugs agencies and related charities to discuss setting up a London-wide chemsex network for professionals to pool knowledge and resources in a bid to reduce drug abuse and prevent further sexual violence, overdoses, and deaths.
The move, which is supported by a grant from an HIV charity called Wandsworth Oasis, comes in the wake of the conviction of Stephen Port, the serial killer who used the chemsex drug GHB to rape and murder his victims. It also comes as the Metropolitan police embark on a review of 58 deaths related to GHB. Earlier this month, the Met staged a community conference with a group of LGBT organisations to discuss how the police can best tackle chemsex and encourage gay and bisexual men to report crimes associated with it.
Monty Moncrieff, chief executive of London Friend, told BuzzFeed News that at least 15 organisations are attending the meeting next Thursday, which will ascertain how specialist skills and experience could be shared and what more needs to be done to reduce the harm chemsex poses to mental, physical, and sexual health.
"We wanted to work specifically with drug treatment services in part because we know from service users telling us that they do not necessarily have the best experiences being LGBT within generic local [drug] services," said Moncrieff.
"Drugs that are commonly used by LGBT people, particularly in terms of chemsex, are not the drugs those [mainstream] services have traditionally worked with. They've been set up to deal with problematic heroin and crack cocaine use, but they haven't had an awful lot of experience with chemsex [drugs]."
As a result, he said, many services used to dealing with heroin addicts not only do not know much about crystal meth or GHB but also the culture or the sex surrounding it. A recent study found GHB-related deaths had more than doubled in a year in London alone.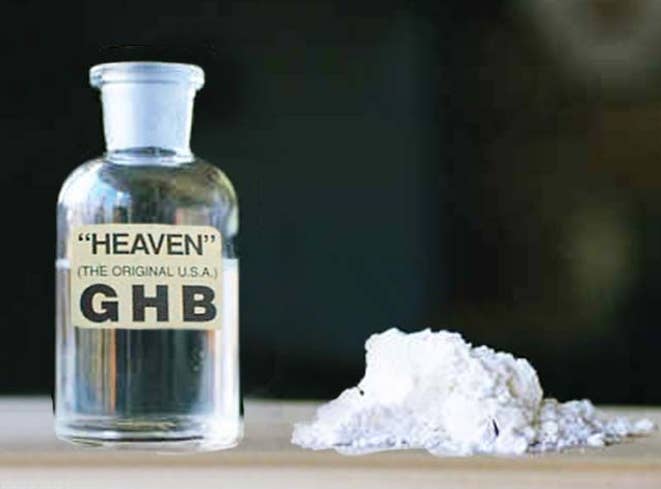 "So," Moncrieff said, "we want to take this to the next step and bring people from different services together [to say]: Is there a way we can network local services better in terms of sharing good practice and trying to improve the service people might get?"
Within this, he added, there will be discussions with the probation service, which is also sending a representative to the meeting.
"There's an increasing number of gay men receiving probation orders in relation to offences that have happened within chemsex," said Moncrieff. "So if people get a drugs rehabilitation requirement as part of that order then they have to go to local services to complete that, but we want to help improve those services."
Also on the agenda is the question of consent and sexual violence and how organisations can work with men on the chemsex scene to reduce the number of assaults – and report them.
"It tallies with concerns around the increasing number of sexual offences that might be taking place at chemsex parties," said Moncrieff. "We're trying to get a better picture of the trends that are happening to help people be ahead of the curve. Chemsex is being thought about a lot within sexual health, with the Dean Street [London sexual health centre] and others taking the lead on that ... We just want to see what we can do to join them up a little better."
With a range of services coming together to discuss forming this network, Moncrieff hopes that as well as information being gathered and shared, training between agencies could be provided.
The idea for the network, said Moncrieff, came late last year following a BuzzFeed News investigation into chemsex and a study finding that deaths in London related to GHB had more than doubled in a year. "I thought, What do we need to be doing as a community to look at this?"
Immediately, London Friend and Galop, the LGBT anti-hate crime charity, published a document informing chemsex participants of their rights and responsibilities regarding consent. This followed a new service, called the Chem Check Programme, launched in September by Antidote, the LGBT addiction organisation, and a clutch of other LGBT health organisations to give men on the chemsex scene help and advice.
Jamie Willis, who is running the programme, told BuzzFeed News, "We're getting a lot of interest, a lot of inquiries." Dozens of men have already taken part in the scheme, where each Tuesday evening for six weeks participants are taken through a structured workshop focusing on every aspect of chemsex and how potential dangers can be avoided. Whereas previous efforts have focused on those most at risk, this is targeted towards people who may not be heavily into the scene but may have concerns about their behaviour and want information and support.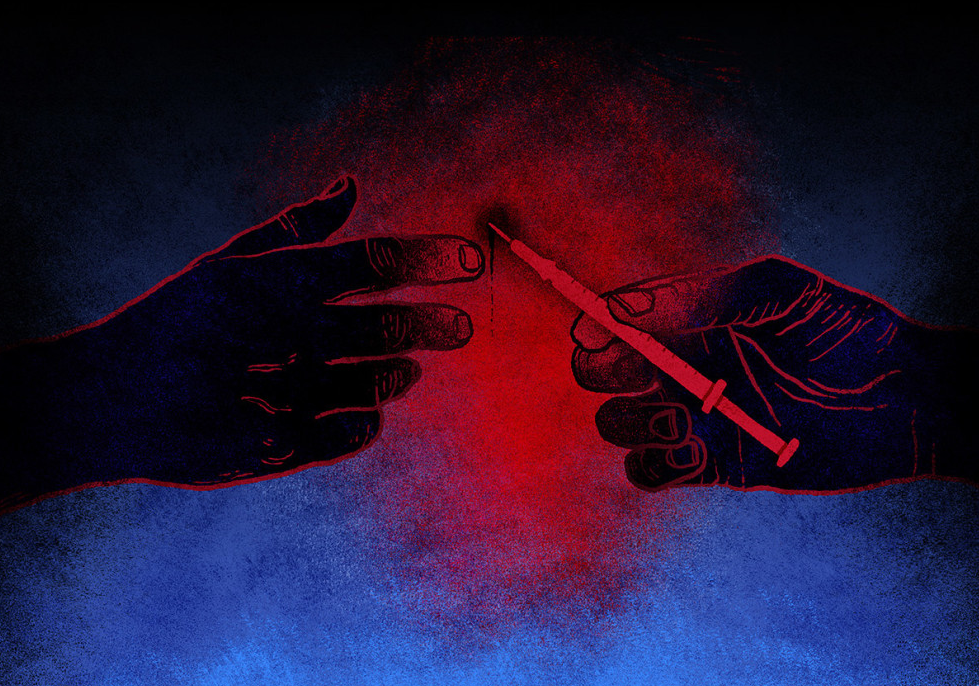 "We start with basic drug awareness," said Willis. "We then start looking at sex and relationships, we look at self-esteem, harm reduction, negotiating sexual boundaries and consent. It's not just education about drugs; it's psychoeducation about some of the contributory factors that lead to problematic use – if your self-esteem is low you're not going to pay that much attention to consent."
Indeed, Willis said, even knowledge of sexual consent, let alone the ability to negotiate it, is starkly lacking in many men who contact the programme: "It's one of the most challenging things to work with – their understanding of what consent is is really quite appalling in some circumstances. People are going to the chemsex [party] and everyone's getting high and people think, Well, if I was there then I have to do things, I have to take part. People pass out on GHB and not everyone out there is overburdened with scruples."
Willis added: "There's really this notion of 'because they were in a chemsex situation then it's open season, it's fair game'. We try to say to people, 'When you go to a chemsex party, the only thing you're consenting to is walking through the door, and the law is very clear – if you're unable to consent at the time of the act then it's not consent.'"
These discussions are not confined to those who have have been sexually assaulted or raped. In some of the other services Willis has been involved with, he said, he has asked men on the chemsex scene, "'Are you sure that every person you've had sex with was absolutely able to give consent?' And they're not."
How victims of sexual assault from the chemsex scene can be encouraged to report the crime was one of the topics discussed at the Metropolitan police community conference earlier this month.
The force's LGBT Advisory Group brought together organisations in both the voluntary and private sector together to consider, among other topics, what police can do to lower barriers to reporting in a climate where many are frightened to come forward in case they themselves are investigated for drugs offences. This is despite assurances from the Met that the sexual crime would always take priority over any drug offences.
An attendee at the meeting told BuzzFeed News that a range of reasons regarding why victims do not report sexual violence was fed back to the Met, some of which had not previously been considered.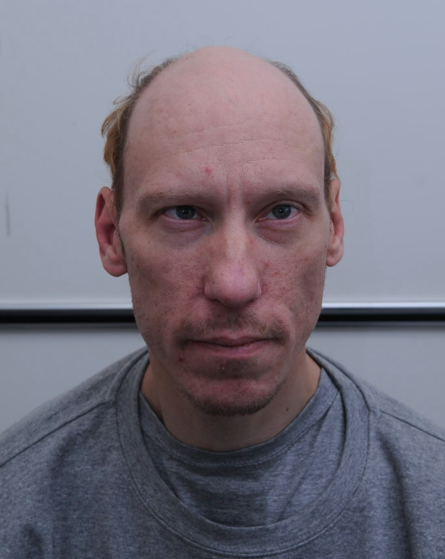 Also on the agenda was a Met policy document regarding police protocol surrounding unexplained deaths, and plans to bolster it to include chemsex-related issues. Therefore, explained the attendee, in future officers would consider whether the deceased might have taken GHB, crystal meth or mephedrone and whether the circumstances of this contributed to their death.
Detective Chief Inspector Tim Duffield, a senior investigating officer in the Stephen Port case, also addressed the meeting, to discuss some of the concerns surrounding the investigation and give delegates an overview of how the Met plans to review the 58 GHB-related deaths.
Among other processes, this will involve re-examining, one by one, the circumstances and locations of the deaths, the attendee told BuzzFeed News: "People were concerned but pleased the police were looking into it and they hadn't just pushed it under the carpet."
LGBT organisations with specialist knowledge of chemsex are likely to also be included in this review process, after which certain deaths may be subject to further investigation. Meanwhile, the Independent Police Complaints Commission continues to probe the actions of 17 officers involved in the Stephen Port investigation, which has been widely criticised for failing to spot foul play, failing to connect up the evidence, and for unwittingly allowing a serial killer to kill again.