Following the scandal last month that engulfed Milo Yiannopolous over his remarks about sexual abuse, another video has resurfaced showing the former senior editor at Breitbart News attacking survivors of clerical abuse as "whinging, selfish brats", and erroneously claiming that a disproportionate number of gay men are paedophiles.
In an interview with Gavin McInnes on his eponymous US internet chat show – originally aired in 2015 on Compound Media – Yiannopoulos, responding to a remark by the host regarding priests who abuse children, said: "The real problem I have is all these people who suddenly remember they were abused 20 years later and suddenly decide that it was a problem – whinging, selfish brats."
He added: "I mean, my god, it's really not that big a deal. You can't let it ruin your life – so someone fiddled with you, so what?"

In the video, shared by the Reagan Battalion Twitter account, which identifies itself as a conservative news source, McInnes, a Catholic British-Canadian, interjected by saying Catholic priests are "not fucking 2-year-olds, they're fucking pubescent boys – they're gays."
Yiannopoulos did not refute this, but instead agreed that "in many cases they are gay", adding, "Although I'm reluctant to hear a bad thing about the Catholic church, you know, if it hadn't been for Father Michael I would have earned a fraction of what I did in my twenties."
The "Father Michael" in question was also alluded to by Yiannopolous in the now notorious video that emerged in February – from January 2016 – in which he appeared to suggest that underage adolescent boys might benefit from sexual relations with older men. That video, from the podcast Drunken Peasants, was released by the conservative website Reagan Battalion, which appears to be behind the release of this latest footage.
The remarks, widely condemned, led to the commentator losing his $250,000 book deal with Simon & Schuster, being disinvited to speak at the Conservative Political Action Conference (CPAC), and resigning from Breitbart, the far-right news website.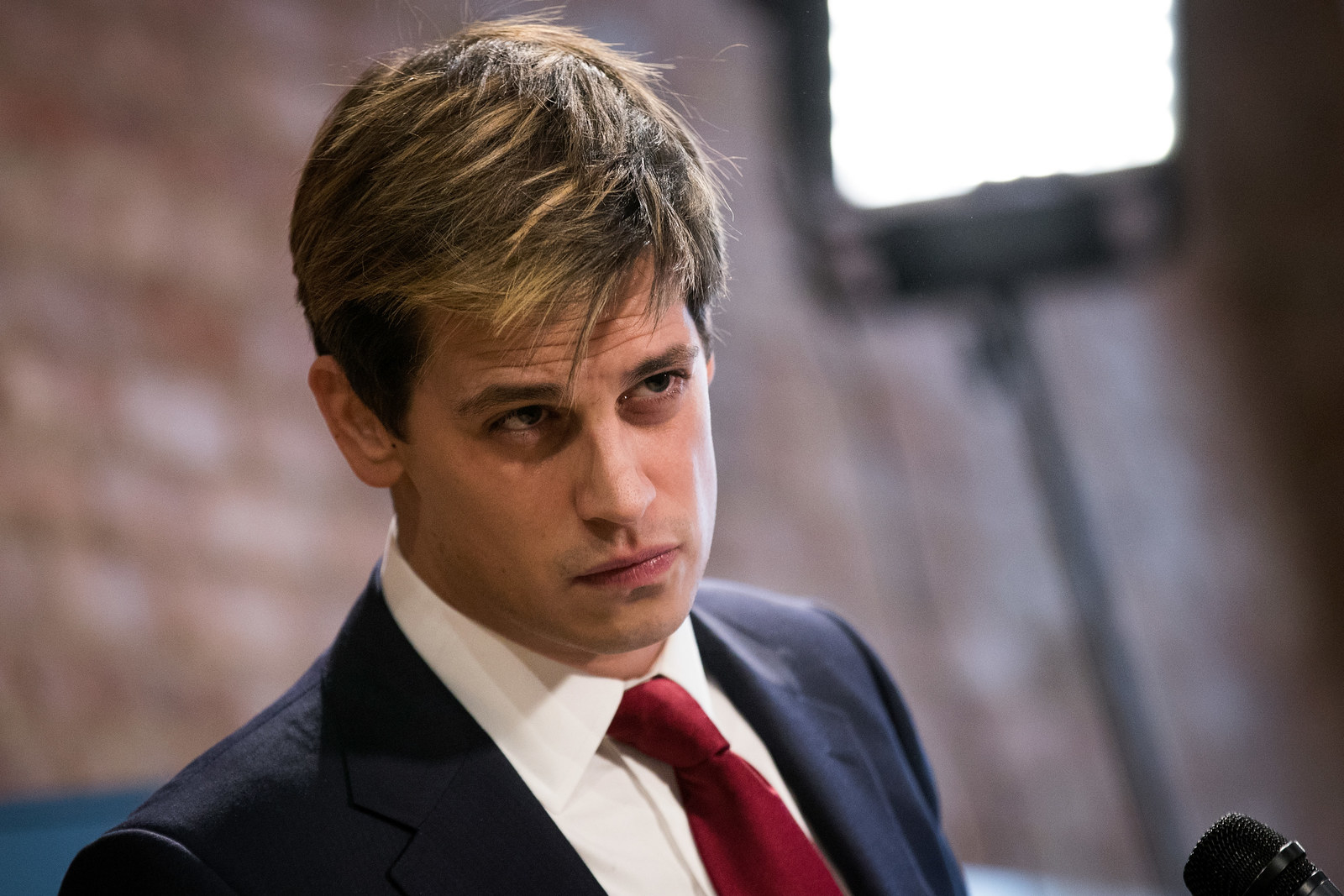 In response to the outcry Yiannopoulis denied defending paedophilia, calling it a "vile and disgusting crime", and tried to clarify his remarks by saying he was referring to boys over the age of 16.
Earlier in the video that resurfaced most recently, in response to McInnes asking about Britain "Isn't everyone a paedophile over there?", Yiannopoulos said: "Well no, I mean, there's this great taboo against conflating homosexuals with paedophiles and you're not allowed to say that of course these things exist on a spectrum and that there is of course a huge, disproportionate overlap between homosexual men and paedophiles versus heterosexual men."
At the end of the video, he added: "I wouldn't give nearly such good head if it weren't for my priest. I just don't see the big deal."
Yiannopoulos had not responded to BuzzFeed News' request for comment at time of publication.