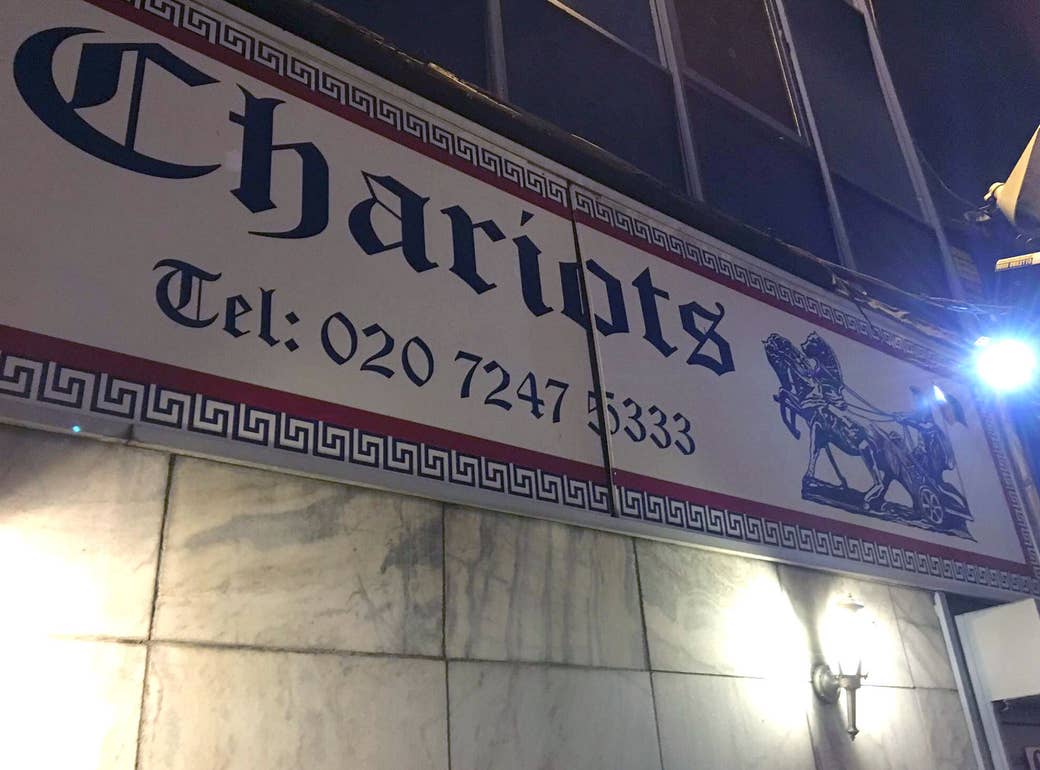 It is 4pm on Sunday 21 February. As I turn into Fairchild Street in Shoreditch, east London, there's something I've never seen here before: a queue out the door of Chariots. Normally, people head quickly in. But today is different: After 19 years, Britain's biggest gay sauna will close, and tomorrow demolition awaits. This, then, is the last hurrah.
More than 20 LGBT venues have closed in London this decade. The capital's gay scene is gasping for air, and now, with the end of Chariots, even the steam is evaporating.
When news of the imminent closure broke earlier this month in the Evening Standard, the reason surprised no one: The site is being sold to developers. A luxury hotel awaits. But the story behind it goes beyond a widespread exasperation with gentrification. It's a story about what is really being lost.
Chariots (or Chariots Roman Spa, to use its full name) is a chain of four gay saunas all within London. Its vast Shoreditch branch, the largest in Europe (20,000 square feet), lies at the intersection of £4 million flats and £4 flat whites. The map calls this Fairchild Street. Given the value of the land, many are surprised Chariots has held out this long.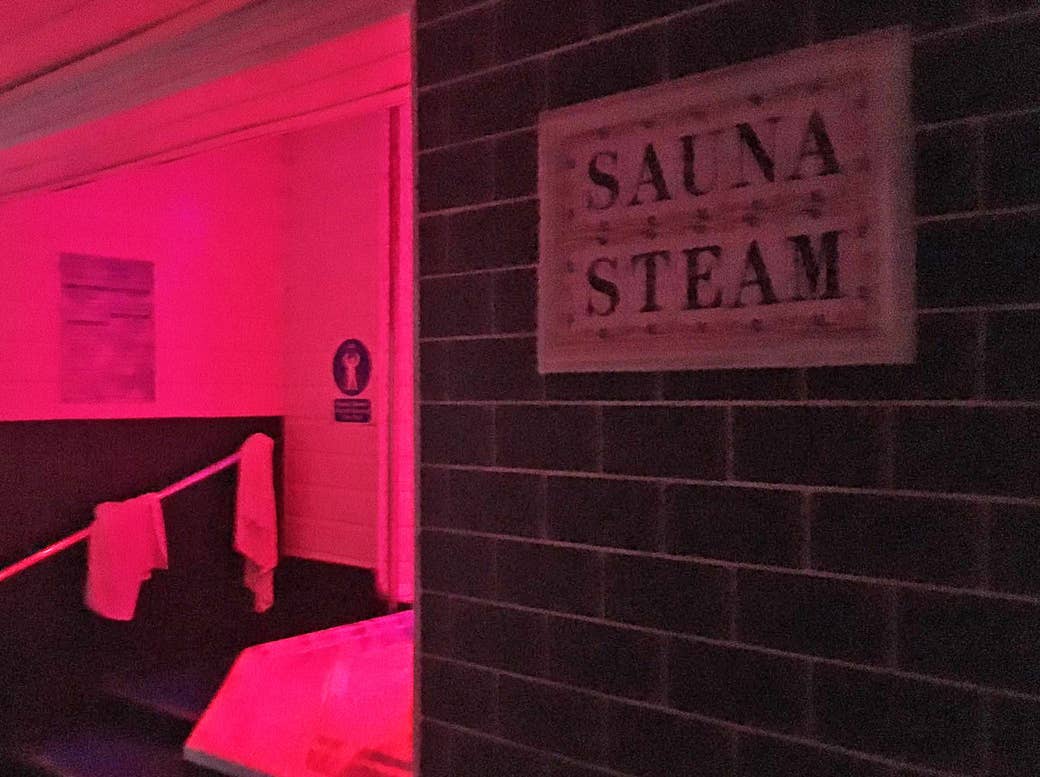 The week leading up to the closure comes with another visit from the reaper: Four days before, it emerges that the chain's Streatham branch has already closed, also sold to a developer after nearly 20 years. Its last day of business had been Valentine's Day. Cupid's arrow hit the jugular.
Anger and frustration mounts, online and among activists. ACT UP London – an HIV direct action group – decide to join forces with other campaigners in a last-chance-saloon effort to save Chariots. They are unaware it is too late.
Two days before the Shoreditch closure, ACT UP London and the Radical Faeries – a movement of queer, anti-establishment activists – stage a protest in the car park outside the Shoreditch branch. They hold banners aloft reading, "Poppers not pop-ups". They chant. They drum. They sprinkle a concoction of semen and glitter on the ground as someone wearing an outfit best described as "acid-house nun" reads out a curse on the property developers. Surprisingly, this intervention does not succeed.
It later transpires that the sauna had already stayed open longer than it was originally supposed to – the new owners let them extend it.
As customers prepare for Chariots' final weekend, two quotes from the original Evening Standard article ring out. The first is from a regular visitor called Richard Unwin who describes the forthcoming closure as "devastating…the latest in a long line of LGBT venues being closed down and replaced with bland heteronormativity". The second is a tweet from Chariots to one of its customers: "Enjoy it while it's there."
So I decide to do just that, to experience Chariots one last time; to see what "bland heteronormativity" will be bulldozing, and whether – apologies – Chariots will go out with a bang.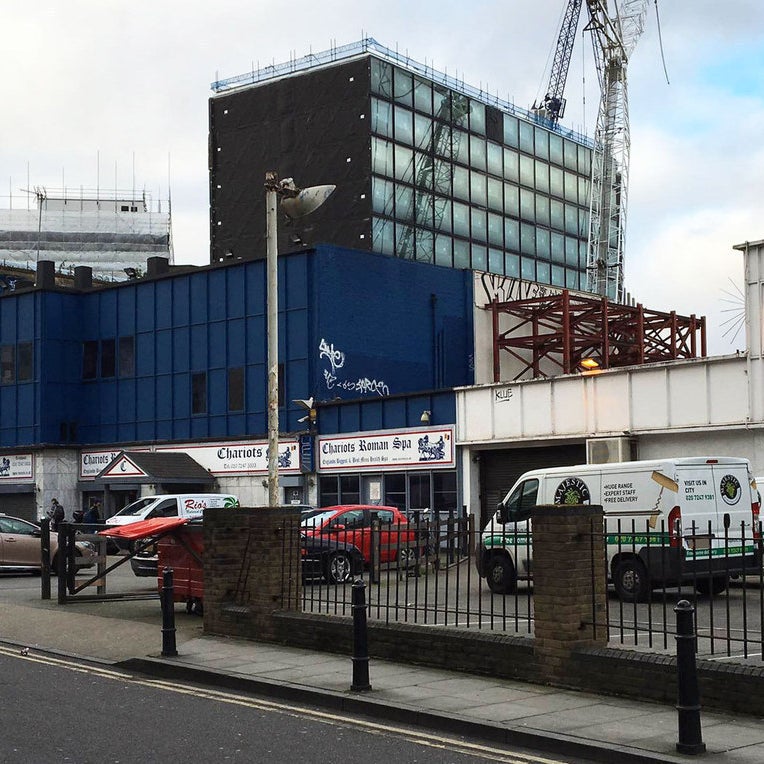 Aside from the queue, the sauna, which Americans would call a "bathhouse", appears just as it always has: a boxy, blue, three-story construction, with a busy car park in the front. The queue is remarkable because even at busy times the sheer size of the place – with hundreds of lockers, three stories, a pool, two Jacuzzis, three shower rooms, a lounge, three saunas, two steam rooms, a dark room, and a couple of dozen private cabins – is enough to house high numbers.
I stop for a minute to look at the scene ahead, to consider what has taken place here over the years. Thousands have met and had sex. Some found love. Two men died (in 2006 and 2012). Several were caught in a fire (in March 2011, more of which later). Men have wept and slept here, strung out after days of partying.
Others have indulged secret desires before going home to their wives. Justin Fashanu, the first and only premiership footballer to come out, spent his last night here before killing himself. Some have had their first, tentative gay experiences in this converted warehouse, nestled in between Great Eastern Street and Bishopsgate, as hipsters, shoppers, and business folk pass by unaware.
With such a hothouse of human drama, it is surprising that next week's Channel 4 documentary about life inside a similar establishment in Nottingham – Secrets of the Sauna – wasn't made years ago.
I approach the door as the queue shortens, just enough to allow me to squeeze into the foyer. Three notices on the walls blare out: two about drugs (warning that you'll be kicked out if found taking or dealing), and one regarding anti-LGBT hate crime. A few years ago there was a spate of homophobic attacks in the area.
Twenty-three men are ahead of me in the queue. Most are silent, with the occasional murmur of, "What's the hold-up?" before someone in the know offers the answer. Due to the numbers arriving on this last day there is a one-in-one-out policy. It's a bit like the EU. And it's equally tense: People are being forced to see each other in daylight, all knowing the purpose of their visit.
A tall, bald man says loudly to no one in particular: "They've probably just lost the keys to half the lockers." People laugh. "I've got nothing worth stealing anyway." And with that he sneaks through the inner door as a customer leaves, without the attendant noticing.
Another visitor, naked and already inside, is leaning over the counter talking to a member of staff. I can only hear snatches of their conversation. "I'm here for the memories," he says. "Ten years I've been coming. Long time." He says he'll stay until midnight, until they lock the doors. He looks down.
Every few minutes, amid the silence in the foyer, people tut and sigh. I imagine this escalating wildly, so that by the time we get into the sauna a riot is in full swing. Hopefully this will not involve the police arresting me in the nude.
Hush resumes until a blond man in his late twenties enters the foyer and joins the queue, talking manically, wide-eyed and moist-faced. My suspicions that he is on uppers are confirmed when he tells me I'm good-looking. And the man next to me. And then asks him, "Do you want some coke?" It is unclear which variety he means, and – a far greater transgression – he does not seem to have absorbed the two pillars of British etiquette on display: queuing orderly, and never talking to other humans unless formally introduced.
Still we wait. A middle-aged man turns round and smiles at me. Have we met here before? It is so hard to know.
Forty minutes have passed. Now only eight people are ahead of me, including what appears to be a couple, who kiss each other intermittently until the older, fairer one reminds his companion about "when you got me arrested and stopped me seeing my daughter. Remember?"
There is no time to contemplate what this might mean because finally after an hour I am able to pay. The attendant hands over a locker key and two towels and I am inside. I walk down the corridor: toilets and showers to the left, and into a series of locker rooms. One of which comes off the lounge/bar area. You can order drinks, coffees, and hot food. The menu promises lasagne and chilli con carne, although I suspect the Michelin reviewers have yet to sample these. A large television screen transmits the BBC News. Men in towels are draped on sofas vaguely regarding its political editor, Laura Kuenssberg.
I turn back into the changing area. Her voice carries through. She's relaying the fact that Boris Johnson has just announced his support for coming out of the EU. Men are stripping swiftly by the lockers. They seem rather more interested in another kind of in-out.
As I undress, a man comes to retrieve his belongings from the locker next to mine. He smiles. "Good time?" I ask.
"Yeah, but knackered, I've been going since 1pm. You get all sorts here, that's why I love it." He tells me he's a university lecturer, and is 54. Why does he come here?
"Sex," he says.
Is that the only reason? "Yeah. I've been single my whole life."
Why? "Too busy."
He says he works from 5:45am until 10pm every day. "Who's going to put up with that?" I wonder why he does – and why he makes time for a sauna and not a relationship. Is it really just the sex he comes for?
He thinks for a moment, his eyes moving around as if scanning back through the last two decades.
"Well I suppose when I was younger I'd come for the social side," he says. "When we lost the London Lesbian and Gay Centre in Farringdon [a community centre that closed in the 1990s] where you used to be able to go and meet people, I really felt that, and missed that. We lost a lot of people, too, back then." It is obvious what he means. The AIDS epidemic savaged a generation not only with death, but through terror: fear of sex, even of intimacy itself was not unusual. I know people who have never had penetrative sex as a result.
The man changes the subject and says cheerfully, "They're serving pizza here for everyone at 9 o'clock!"
We say goodbye. Naked, I wrap an off-white towel around my waist and walk up the stairs to the action. The first floor is devoted to cruising: corridors with cabins of varying size, in which gentlemen commune with other gentlemen. I walk down the first stretch of corridor, lit only by tiny red and green lights. It is busy, with dozens filling the space, moist from sweat or steam. Everyone is silent. Eyes communicate everything.
Some men wait in the doorways to the cabins, watching passers-by, catching their glance when interested. Some walk round and round. I follow their gaze and movements, which adhere to a particular pattern. It is said that West Hollywood, the epicenter of gay LA, is a bunch of 10s (on a scale of attractiveness from 1–10) looking for 11s. Here it is 3s looking for 4s, 6s looking for 7s, and 10s looking at nobody, until everyone decides to settle. It is a microcosm of dating life.
Others do not walk anywhere, preferring instead to sit or lie in the cabins, waiting. Hunting takes many forms. The rooms are all similar: more dim lighting, yellow this time, with a kind of bed/bench covered in black, wipe-clean leatherette. A tissue dispenser is attached to the wall. Condom and lube dispensers abound.
I walk round a square of corridors. In one room a lone, naked man is perched on all fours with the door open. Perhaps he is looking for a contact lens. A loud spanking sound emanates from a nearby cabin. From another there are moans. No one pays attention. It is, aside from the inflated numbers here today, business as usual.
I reach the dark room at the back. Only about six men are here with not much going on bar a little light oral fun in one corner. Hardly the last days of Rome. So I make my way upstairs to the top floor. The waft of chlorine hits me as the staircase opens out into the spa area. The swimming pool is partially spot-lit with muted, multicoloured lights. Two men are doing lengths, their buttocks bobbing up and down near the surface. Others are lying on loungers, resting. I head to the large Jacuzzi.
There are two other men: one very large and black, one white with a shaved head. I sink into the bubbles, knowing this is for the last time, and consider what this place and others like it really are.
Gay saunas are as full of paradoxes as naked men: Customers come for connection but in the disconnect of anonymity – seeking company but always leaving alone. The allure is escapism but all around other men reflect back to you who you are. Nudity promises to be a great leveller but unleashes a more brutal stratification: bodies are judged. And the pursuit of a quick fix can lead to hours wandering in circles of ever-decreasing self-esteem.
Happily, the paradoxes splay in both directions. The apparatus of washing is all around yet it delivers unerring filth. Saunas appear relatively modern but are reassuringly ancient: the Romans invented the technology; the Greeks invented the sodomy. And here, Chariots has paid somewhat cheesy homage to its heritage, with faux-classical statues, an image of a Roman chariot on its sign, and a rudimentary Grecian arch over the entrance.
In the 1970s, bathhouses flourished across Europe and the United States. Ballet dancer Rudolph Nureyev, widely regarded as the greatest ever, frequented Parisian gay saunas. "You don't seriously expect me to go without sex for more than 11 hours, do you?" he is reported to have asked a director. Public figures have always come to saunas: There have been many sightings of politicians. A man I dated swore he fellated Kurt Cobain in a Seattle sauna in 1990. There are all kinds of nirvana.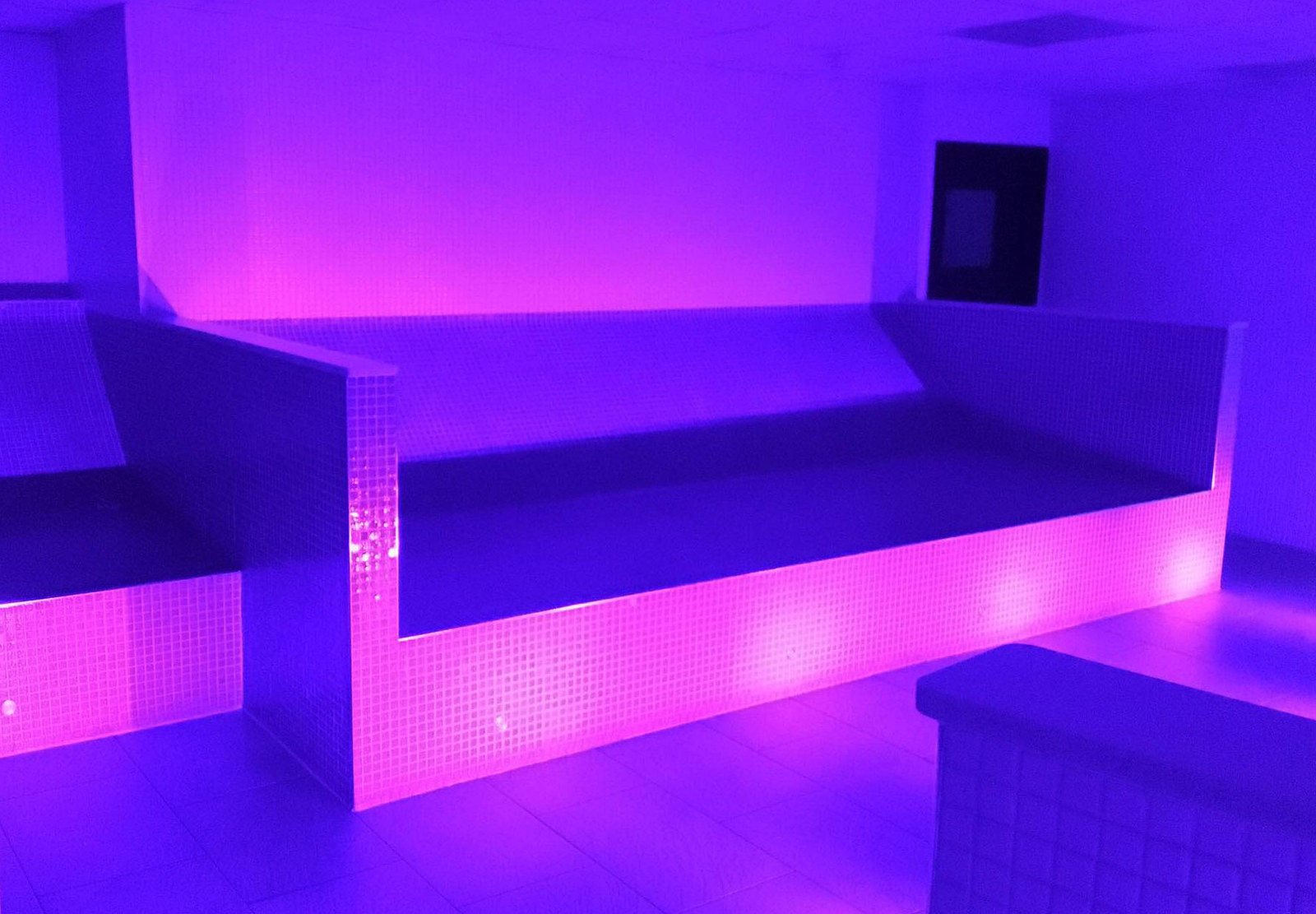 In the 1980s, as AIDS hit, bathhouses closed. But from the late 1990s, as antiretroviral treatment transformed HIV into something people more often lived with than died from, saunas sprung up again. There are seven in London. Earlier in the noughties, before Grindr and spiralling gentrification, there were 11.
I sit in one of the steam rooms. There are six other men, some of whom have removed towels completely, and two of them are getting to know each other with noticeable enthusiasm. I move next door to the main sauna room and stay for a while, roasting, contemplating the timing of Chariots' closure.
It is two months until the ban on poppers comes in and two weeks since the government decided – reportedly following an intervention from the prime minister – not to make sex education compulsory in all schools. A cynical observer might suggest the government only wants gay men to marry, sexless, neutered by suburban acceptability. But I suspect David Cameron might approve of Chariots: every man for himself, hunting with naked ambition for a money shot.
In the large pink-lit wet room, there are more men lying down. A lot of resting happens here. I join them and, since it is not the done thing to talk let alone ask people questions, I think back to my early twenties when I used to come here regularly.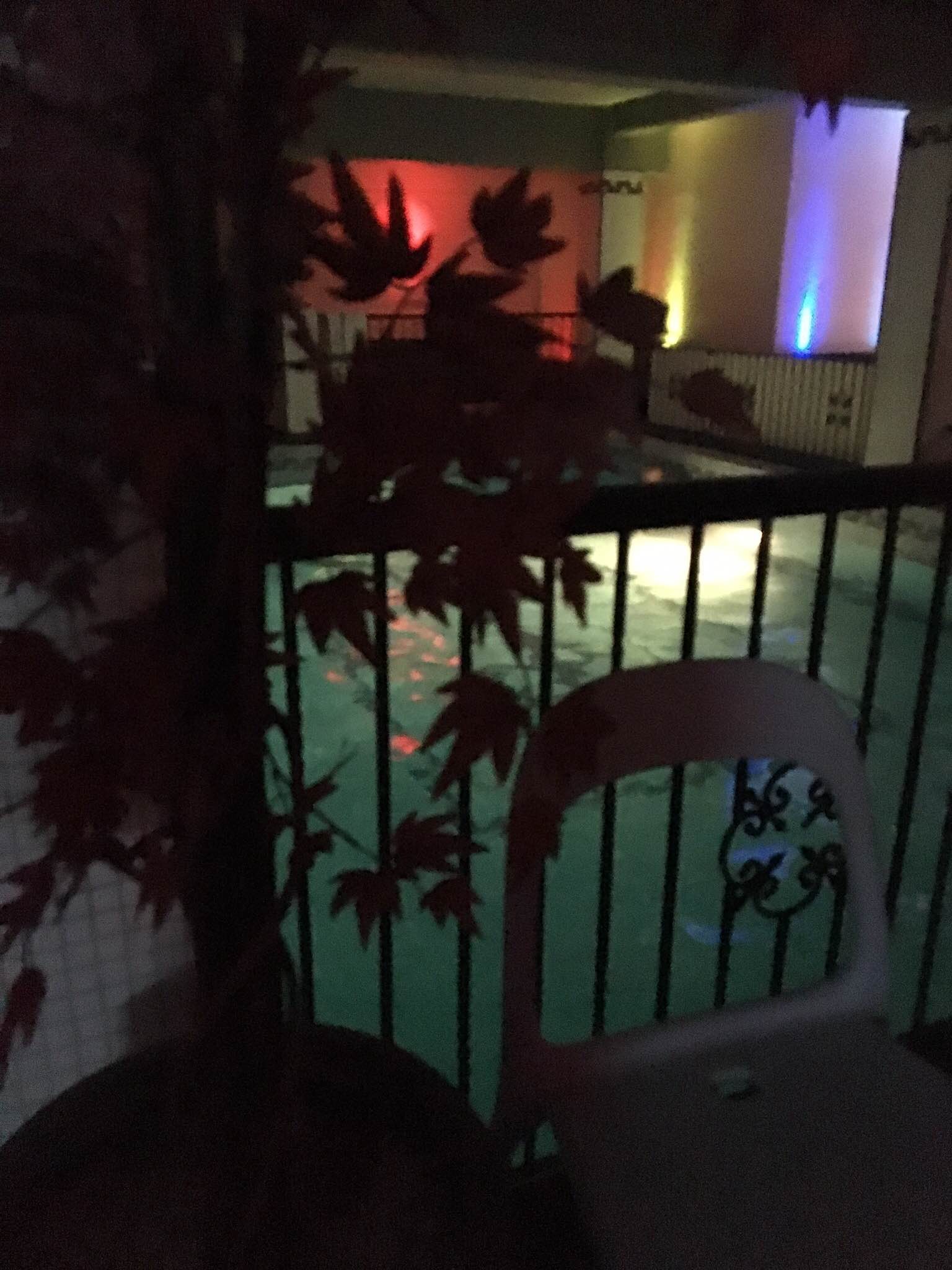 The outside world didn't feel very safe then. Obviously gay from a young age, I heard and felt its attitudes towards me keenly. Sometimes painfully. I suffered terrible anxiety at that time following a brutal homophobic attack – something I needed to numb. I used food, I used sleeping pills, and I would come here: cut off from my life, my head, distracted by this bewitching, hidden world. As men showed an interest, it was respite too from insecurities. No one is immune.
For many, however, it is simply about sex, almost literally on tap. The decadent commitment shown to this pursuit was never more admirably displayed than during the fire here in 2011. My friend Javier was there.
He tells me: "I was having sex with this guy when we heard an alarm, so we stopped and went downstairs, where we could smell smoke. Members of staff were pushing customers out through the exit. I managed to grab my clothes just in time but most were just in towels." He laughs.
"We all stood in the car park, in the cold early morning, as people were walking past. I saw three men continue to wank each other off by the side of a car. And I hadn't finished with the man I'd met, so, as the sauna burned, we fucked in an alleyway nearby."
It is 7pm, two hours until pizza is served. But who would want the inevitable bloating while attempting to have sex? And who in Shoreditch doesn't have a gluten intolerance?
I decide on one last tour round. A lap of dishonour. I walk round the cruising area again and pass someone who smells of alcohol, presumably from the night before. At the Vauxhall branch, men have been found overdosed on party drugs. Perhaps this inspired next month's new zombie drama set in a gay bathhouse. The film's name? Sauna the Dead.
I take one last dip in the Jacuzzi. Two men are arm-in-arm. I get up to leave, "Don't go," says one. "Threesome!" I smile back, tempted, but for a far greater depravity that has lingered from earlier as I recalled my youth: feelings.
I dry off and dress, handing my locker key to the attendant and stepping out into the evening, thinking of who else has left these doors since 1997, soothed by the water and steam and sex: the horny, the lonely, the famous, the drug-fucked, the suits, the closets, the couples craving spice, the young craving touch, all seeking a closeness and escape unavailable anywhere else. They all came here.