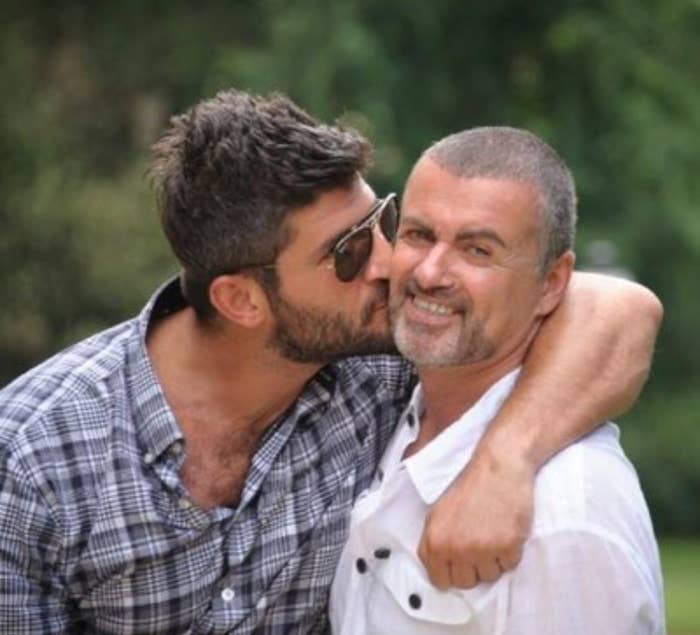 The family of George Michael have said they will not comment on speculation surrounding his death, after his partner claimed he had killed himself.
A statement emailed to BuzzFeed News said it would be "inappropriate" to comment on the circumstances around the singer's death while the coroner's investigation continues.

The statement said: "In the week since his tragic death there has been much comment and speculation concerning George and the circumstances surrounding his death. There will inevitably be more in the future. The family remain devastated by his passing​ and have no wish to comment in relation to any such speculation, whether current or in the future."

Michael's bereft partner, Fadi Fawaz, had tweeted on Sunday morning that the 53-year-old had killed himself on Christmas Day following previous suicide attempts.
"The only thing George wanted is to DIE," he tweeted, adding "he [tried] numbers of time to kill himself many times...and finally he managed..."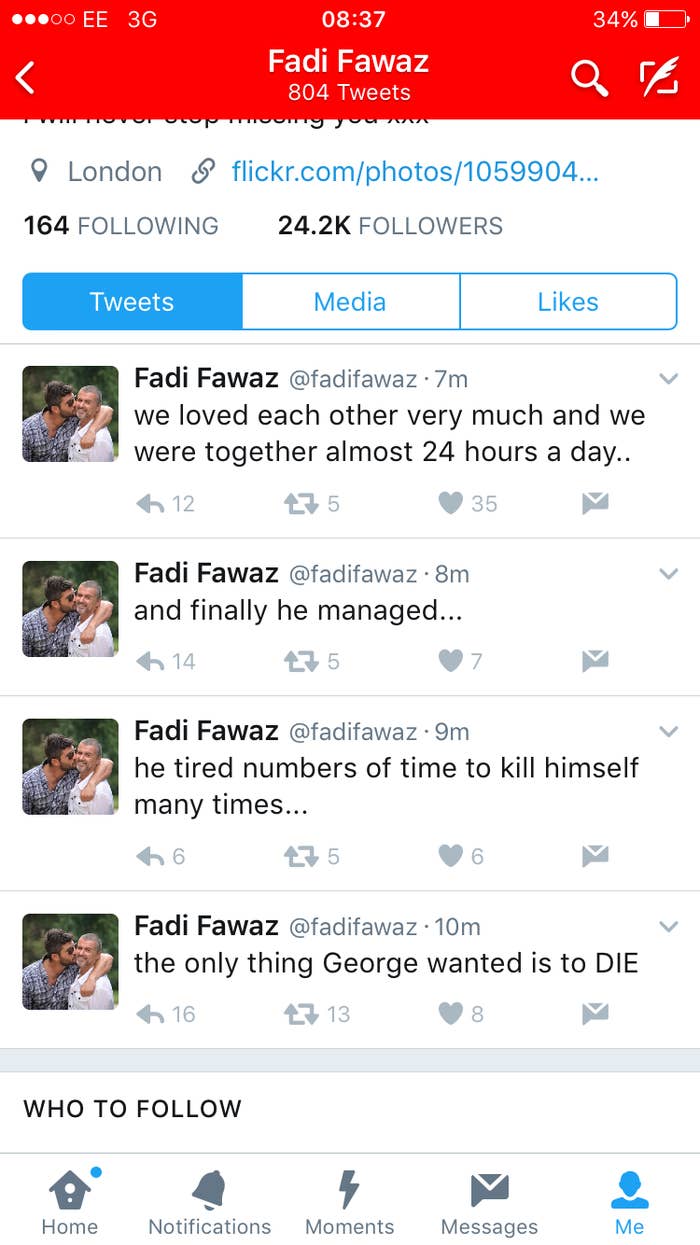 The photographer also tweeted, "we loved each other very much and we were together almost 24 hours a day."
Just minutes after writing these tweets, Fawaz deleted his Twitter account, and the account is still offline.
His claims come just two days after the postmortem into the star's death proved inconclusive, with further tests now underway to establish what led to Michael dying. It will be several weeks before the results of these investigations are known.
Michael's spokesperson added: "The family are and remain very moved by the continued outpouring of affection and tributes to George and thank all of those who have said and written such beautiful things from the bottom of their hearts."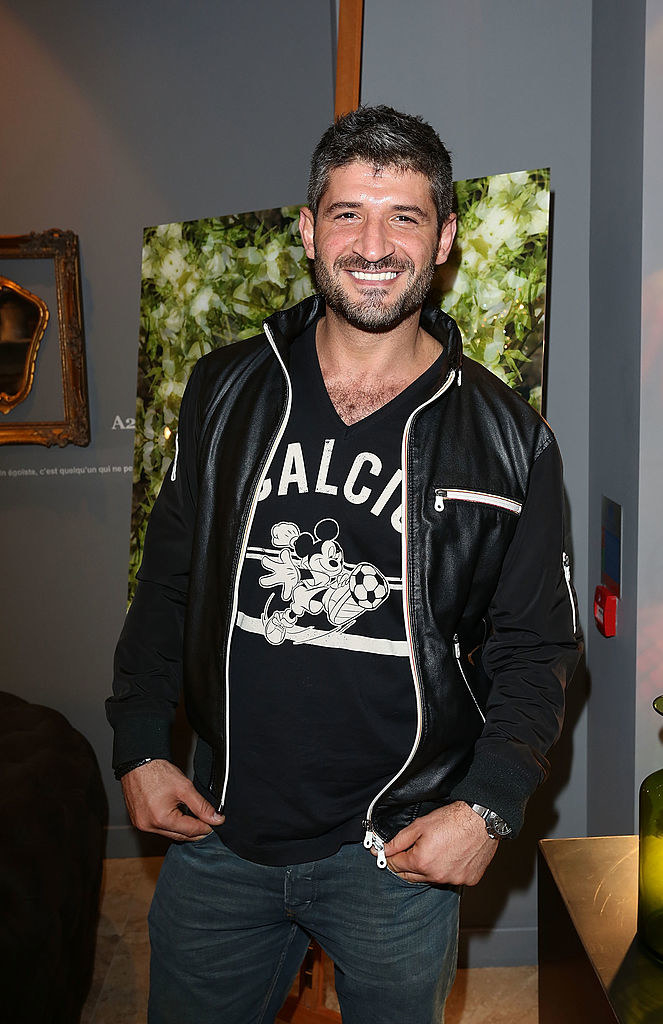 Fawaz's tweets were written just hours after the Daily Star on Sunday ran a front page headline claiming, "George's Lover To Face Cop Quiz," with an accompanying story suggesting that the police are planning to question Fawaz over whether drugs were involved in Michael's death.
The newspaper quoted a "close pal" as the source for its story, and added Thames Valley police did not deny the claim they intended to interview Fawaz, but nor did they confirm it or offer any further details. The Daily Star on Sunday also emphasised that there is no suggestion of any wrongdoing on Fawaz's part.
Three days after Michael's death at his home in Oxfordshire, Fawaz told the Daily Telegraph: "We were supposed to be going for Christmas lunch. I went round there to wake him up and he was just gone, lying peacefully in bed. We don't know what happened yet. Everything had been very complicated recently, but George was looking forward to Christmas, and so was I."
Fawaz did not respond when BuzzFeed News approached him to comment on his tweets.