Gay "Cures" Could Be Banned In The UK Under A New Government Plan
Exclusive: After years of attempts by politicians, journalists, and activists to stamp out conversion therapy, the British government is finally proposing a law against it.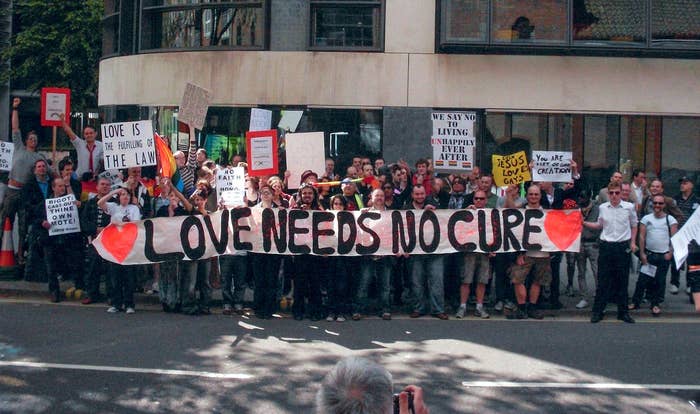 Attempts to make gay people straight could become illegal in Britain under a proposal to be revealed by the government next week, BuzzFeed News can reveal.
As part of the government's "LGBT action plan" to be published on Tuesday, one of the options to tackle so-called conversion therapy will be to legislate against it, sources have told BuzzFeed News.
The action plan will be unveiled alongside the results of the government's nationwide survey of lesbian, gay, bisexual, and transgender people, which, with over 100,000 responses, is the largest ever carried out in the UK.

So-called conversion therapy – dubbed gay "cures" – has been condemned as dangerous and ineffective by every major mental health body in Britain, including the Department of Health and Social Care and the Royal College of Psychiatrists. It involves counsellors, therapists, or religious leaders using either talking therapies or prayer to try to suppress an individual's homosexuality and turn them heterosexual.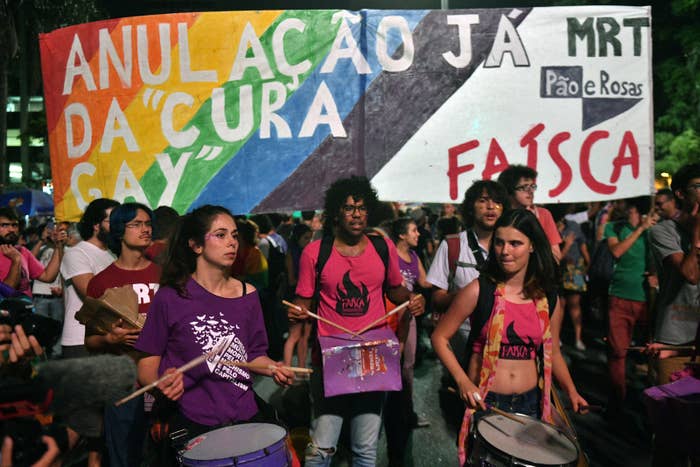 Research by US-based clinical psychologists Ariel Shidlo and Michael Schroeder in 2002 found that people who undergo conversion therapy not only do not become heterosexual but the majority of them also suffer significantly worsened mental health as a result, including depression, anxiety, self-harm, post-traumatic stress, and suicide.
But there are currently no laws against it in the UK and no state regulation of counselling and psychotherapy, meaning that there is nothing to prevent therapists telling LGBT people they have a mental illness that can be "cured" and attempting to do so.
It is not yet known what the limitations of the suggested ban would be, whether it would apply to mental health professionals only, or to religious leaders, but it is the first time the government has cited using the law as an option to end such practices.
"The concept behind conversion therapy, that a person's sexual orientation or gender identity is something that needs to be cured, is highly offensive and incredibly damaging to those exposed to it," Labour MP Sarah Champion, who is a member of the Women and Equalities Committee, told BuzzFeed News.
"The government LGBT Action Plan must be robust in tackling this whether the therapy is presented as medical treatment or part of a religious practice. Any action short of a ban of conversion therapy will be a disservice to the LGBT community."
There are currently laws against conversion therapy – some of which apply only to people under the age of 18 – in some states in the US, Canada, and Australia, as well as nationwide bans in Malta, Ecuador, and Switzerland. Brazil banned it in 1999, but a judge overturned it last year.

Previous attempts to eradicate gay "cures" in Britain have failed. In 2016, Mike Freer, the Conservative MP, in conjunction with Stonewall, the LGBT equality organisation, sought testimonies from victims of conversion therapy to use as evidence to the Department of Health that statutory regulation of psychotherapists and counsellors needed to be introduced to banish it.
And in the previous year, Geraint Davies MP introduced a private member's bill to parliament calling for the regulation of all therapists – but that too did not succeed. At the time, health minister Jane Ellison said that the government had no plans to introduce regulation.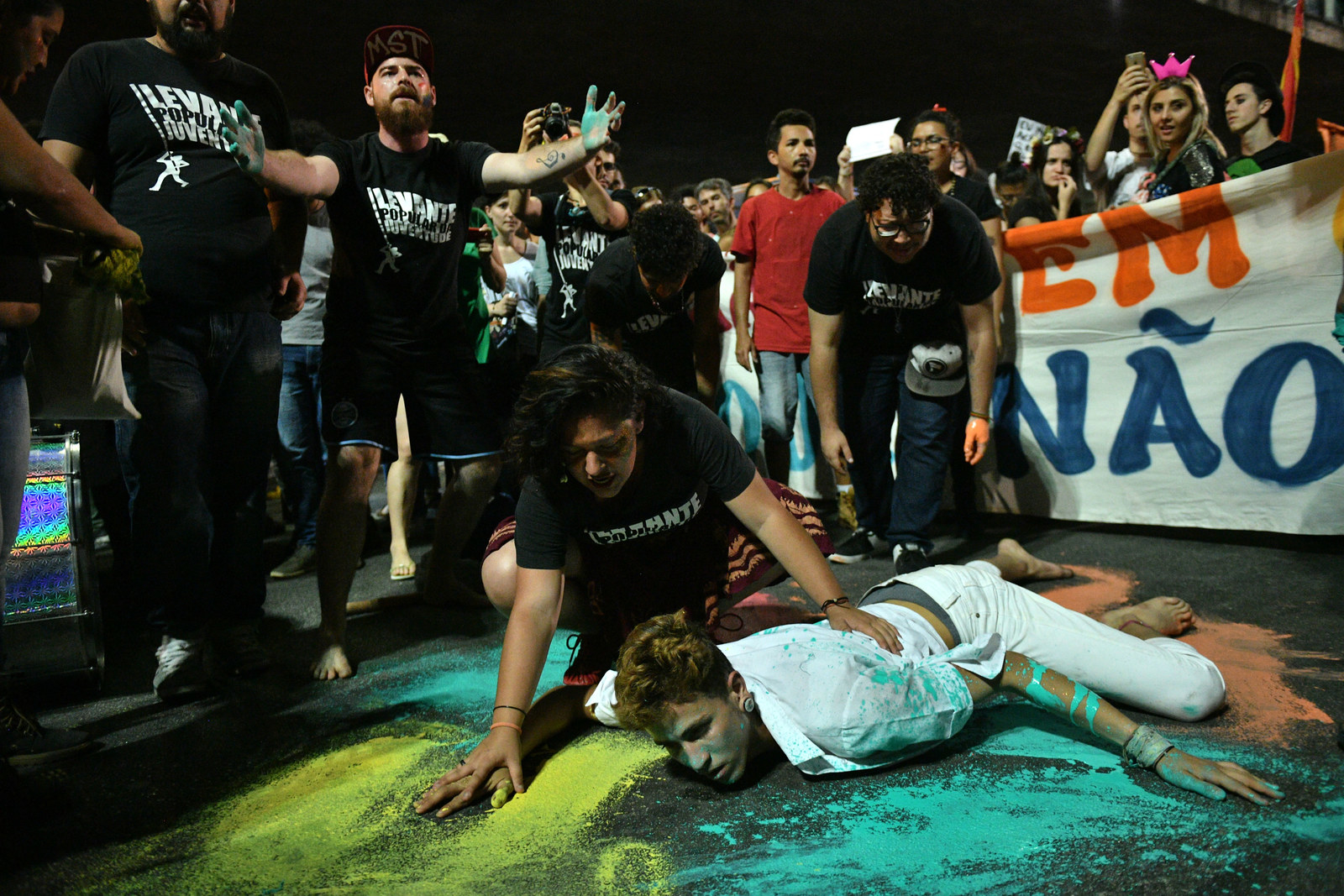 Currently, art and music therapists are subject to state regulation but psychotherapists are not. And "therapist", "counsellor", and "psychotherapist" are not protected titles, enabling anyone without qualifications or experience to describe themselves as such and to charge patients. Therapists and counsellors also do not have to be a member of a professional body, all of which are private and independent of government oversight.
The Department of Health joined forces with an array of leading mental health organisations in 2015 to sign up to a memorandum of understanding, in which all signatories stated their opposition to conversion therapy and their dedication to end it. An updated version of this was published last year to include opposition to conversion therapy used on transgender people.
The first research revealing the scale of conversion therapy in Britain was published in 2009 by psychiatrist and professor Michael King, whose study found that approximately 1 in 6 therapists or psychiatrists in the UK have either attempted to convert a gay patient to heterosexuality or lessen their homosexuality.
A year later, the first major journalistic exposé of British conversion therapy was published by the Independent, in which the reporter went undercover to be "treated" by the psychiatrist Dr Paul Miller and the therapist Lesley Pilkington. Following a two-and-a-half-year legal battle with the British Association of Counselling and Psychotherapy, Pilkington was found guilty of malpractice and struck off in 2012. She became the first therapist in Britain to be removed by their professional body after practicing conversion therapy.

Prior to conversion therapy, which began to be used in Britain from the 1970s, aversion therapy was used by NHS psychiatrists to try to "cure" homosexuality in patients. This included the use of electric shocks and drugs that triggered vomiting and defecation. In some cases this resulted in death.
A spokesperson for the Government Equalities Office told BuzzFeed News that he would not confirm the contents of the LGBT action plan prior to its publication next week.
CORRECTION
Michael Schroeder's name was misspelled in an earlier version of this story.