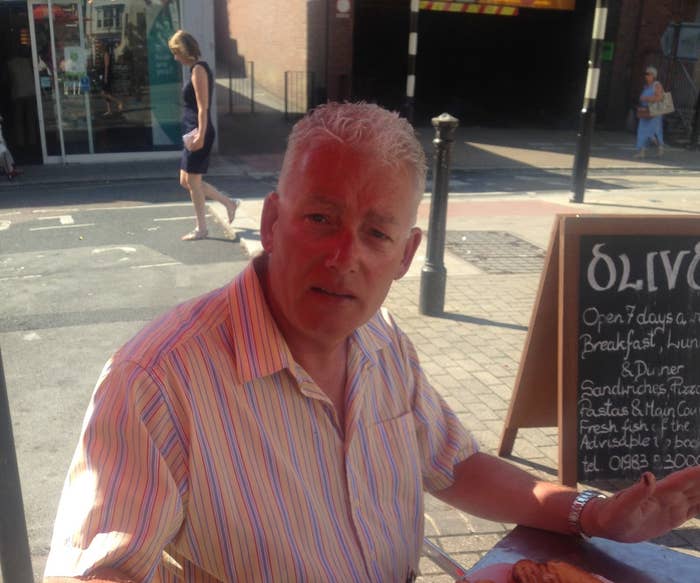 Facebook has removed an audio recording that is alleged to be a newspaper owner ranting in his open-plan office about "lesbian nig-nogs", "gay bastards", and "fucking Somalians", despite the person who posted it wanting to expose the businessman for his views, BuzzFeed News can reveal.
Its deletion has prompted Galop, a leading hate crime charity, to warn of the "inconsistent approach taken by social media platforms to hate speech", in which sites can be reluctant to remove anti-gay or racist content while "efforts to counter hate speech" such as this are being thwarted.
The recording is alleged to be of Martin Potter, who owns a newspaper (the Isle of Wight Observer), two magazines (Island Life and the Islander) ,and a restaurant in the Isle of Wight, off the south coast of England.
It was made without his knowledge as he spoke on the phone about his tax bill in order to prevent public money going towards minorities — and contains accusations that immigrants "rape our fucking National Health system" and that "it's all us white English people that are paying for it all". The man who made the recording said it was done so by accident three years ago while filming something else.
The person who posted it on Facebook earlier this month, urged fellow users to share the recording to publicize Potter's "racist, xenophobic and homophobic" speech. It was a final attempt to air the contents of the clip after two local news outlets declined to report on it. The individual also reported Potter's remarks to the police as a hate crime.
But just days after the clip was posted, Facebook deleted it, stating that it was contrary to the site's "community standards", which include hate speech.
When approached by BuzzFeed News, however, Facebook said it was a "mistake" to remove it, but refused to answer whether this article, which quotes the contents of the recording, would therefore also contravene its community standards and be removed.
For the individual concerned, the purpose of the post was clear: an attempt to expose rather than endorse such language.
During the recorded phone conversation, the man alleged to be Potter can be heard saying: "Some people might say it's not moral but, you know, fuck you, you don't pay the tax I pay. It's true though, innit. I don't mind paying a bit of tax, you know, but I'm not going to keep the whole of fucking England in — all these nig-nogs — and fucking god knows what else."
He continues: "No, I'm not doing it. Fuck 'em. Yeah, it's true though. I'm fucking sick and tired of it — fucking gay bastards — yeah, lesbian nig-nogs ain't got no hope of getting my money. It's true though, innit. All these fucking Somalians, they come over here, they rape our fucking national health system, and then it's all us white English people that are paying for it all."
Upon receipt of the recording, the whistleblower set up a new Facebook profile under a pseudonym, posted the clip, and wrote: "If like me you are outraged and disgusted by this racist, xenophobic and homophobic rant then please make a stand and share share share. Let's show a united front in the fight against this behaviour."
It was a last resort, they told BuzzFeed News. A local news organisation had originally sent the recording to a friend, they said, because although unwilling to publish it the outlet thought they might wish to disseminate the clip somehow: "We couldn't just ignore it." They then approached the County Press, another local news outlet, hoping they would report on it. But they too declined.
The County Press's editor, Alan Marriott, said in messages to the person who posted the recording that he was disinclined to publish the recording. "Unless I can PROVE it was Potter on that recording, and it was in no way tampered with, then I can't use it without putting CP [County Press] at risk of [a] Libel claim," he wrote.
Three people who know Potter, including the individual who made the recording, have told BuzzFeed News that it is his voice. When contacted by BuzzFeed News, Potter denied that he hates other races, the LGBT community, or foreigners, but did not deny it was his voice on the recording.
Under the post, Facebook users, some of whom claim to either know Potter or work for him, also asserted it was him, but believed the recording had been edited — which it had. A longer version containing the same material amid a wider conversation about reducing his tax bill has been supplied to BuzzFeed News.
The whistleblower said they were disappointed by the apparent unwillingness of local news organisations to report the contents of the clip — also Facebook for deleting it. "No one wants to make a stand and say, 'You know what? This is not acceptable, this is not OK'."
Facebook's removal of the post comes amid mounting controversy over its handling of offensive material, and decisions about what it does and does not publish. Multitudinous users and organisations have complained of inconsistency and opacity: of heavy-handed censorship over partial nudity, but inaction over the promotion of hate speech and fake news.
In public, Facebook has denied it is a publisher, which in numerous countries means abiding by more restrictive laws about what it can host, and instead insisted that it is a tech platform. Outside of public assertions such as media interviews and testimony to Congress, however, the corporation has said the opposite. In court last year, Facebook's legal counsel argued that it was in fact a publisher — in order to win a case against a small app startup.
But during that case, Facebook also invoked Section 230 of the Communications Decency Act, a piece of US law which states that websites should not be held responsible for what others post on it.
Asked by BuzzFeed News to clarify whether Facebook is a publisher — in the context of its decision to delete this recording — a spokesperson declined to comment.
After the recording was uploaded to Facebook, several thousands of people played it, but it kept being removed, prompting the whistleblower to keep reposting it. After the whistleblower appealed the decision to delete, Facebook reinstated the recording — only to then suspend the entire profile on which the clip had been posted because the pseudonymous account breached the company's so-called real name policy. The whistleblower had posted the material under a different name in an attempt to protect themselves from any repercussions.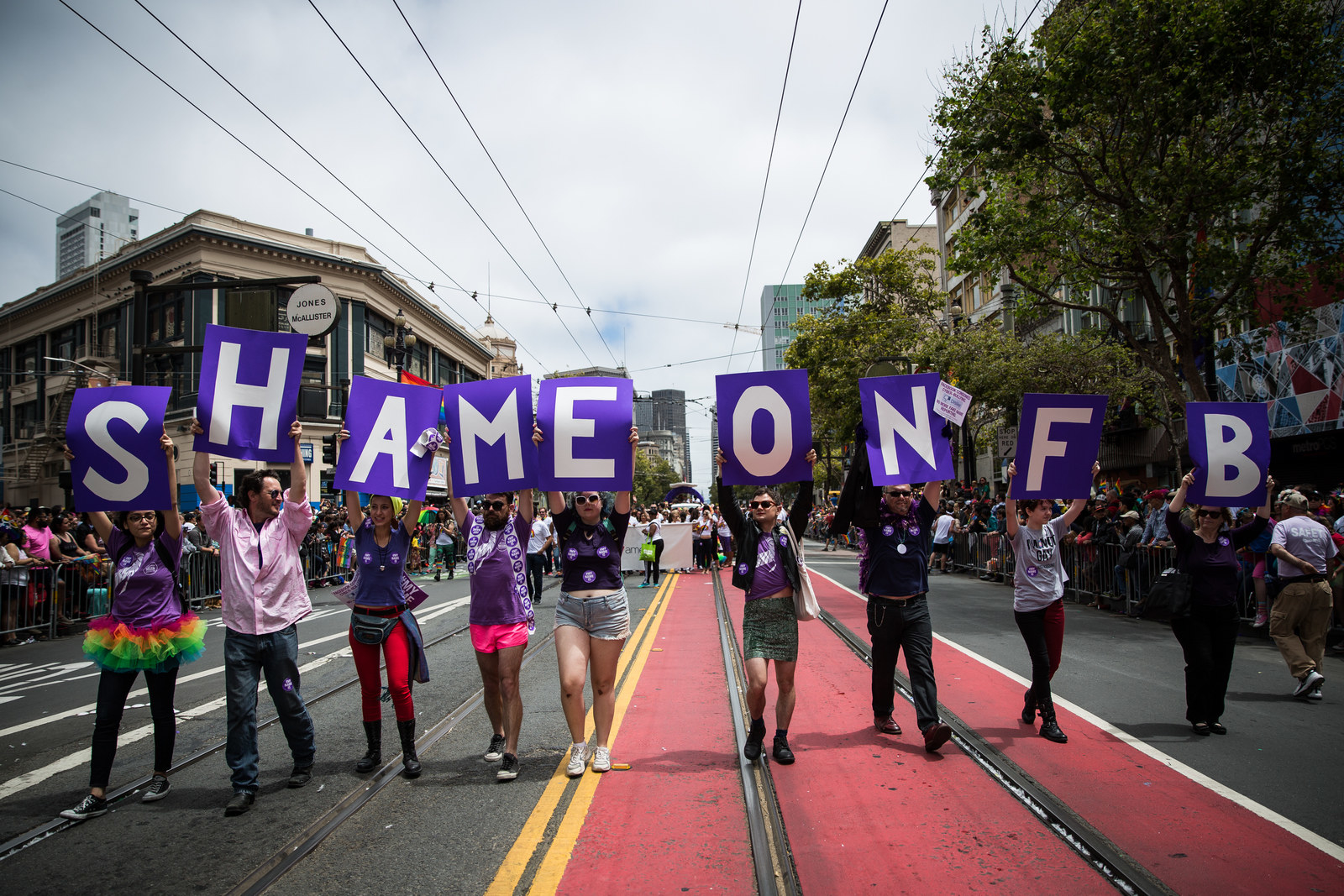 The insistence on Facebook names tallying with names on official records, such as birth certificates, has attracted significant controversy in recent years as it has led to LGBT users, in particular drag queens and trans people, being disproportionately kicked off the site.
The ensuing backlash over this was enough for Facebook's chief product officer to apologise to the LGBT community in 2014, but the policy remained largely intact. Now, if someone is reported for using a pseudonym they can challenge their ban by providing proof of ID. But this too has met with criticism for forcing people who may be in vulnerable circumstances to provide official documents, which could compromise their safety if shared by Facebook.
There is also concern that the police have not acted on the report of a hate crime. The whistleblower completed an online form provided by the Metropolitan police called a "Hate Crime/Incident Reporting Form", in which members of the public can inform police of offences against minorities, from hate speech to violence, anywhere in the country.
But four weeks after making the report, the police have neither responded to the allegation nor acted upon it.
When approached by BuzzFeed News, a spokesperson for Hampshire police said they were "unable to find" the report of a hate crime based on their records and said that if members of the public were concerned about inaction they should "speak to us directly".
But the whistleblower said that when they asked an officer from the Hampshire force about it, the officer informed them that the police would not be investigating, because the contents of the recording was not a hate crime. When asked by BuzzFeed News about this, the force declined to comment on this.
"No one should have to tolerate these behaviours in their workplace," Nik Noone, the CEO of Galop, told BuzzFeed News. "This incident appears to amount to a hate crime and we are calling on Hampshire Constabulary to investigate."
But the culmination of Facebook's deletion and the police's lack of response has left the whistleblower feeling "deflated", they said.
"I just want to express how upset I personally I have found it. I've also found other people's unwillingness to speak up really upsetting. I thought people would be more openly outraged. … The problem with this island [the Isle of Wight] is people just don't want to speak up — they're scared because everyone knows someone."
They added, "You don't want to be living in a society where people find it acceptable to talk in that way, about anybody."
It was not the whistleblower who made the recording. A man who spoke on the condition of anonymity, whom we will refer to as John, told BuzzFeed News he had not intended to record the rant but instead of one of his employees with whom John was playing around at work.
When they replayed the clip a few months ago — over three years since it was made — they realised it had also picked up the sound of a man they insist is Potter, talking on the phone. After listening to the outburst, John's concerns over its contents led him to try to make the conversation public.
"We were looking at videos of when we used to mess about in the office, and when we were listening we were like, 'Oh my god, we've recorded this in the background.'
"Doesn't matter whether he's using his media outlet for good or bad, he's still got a position of power and if he thinks like that and I think it's scary," said John.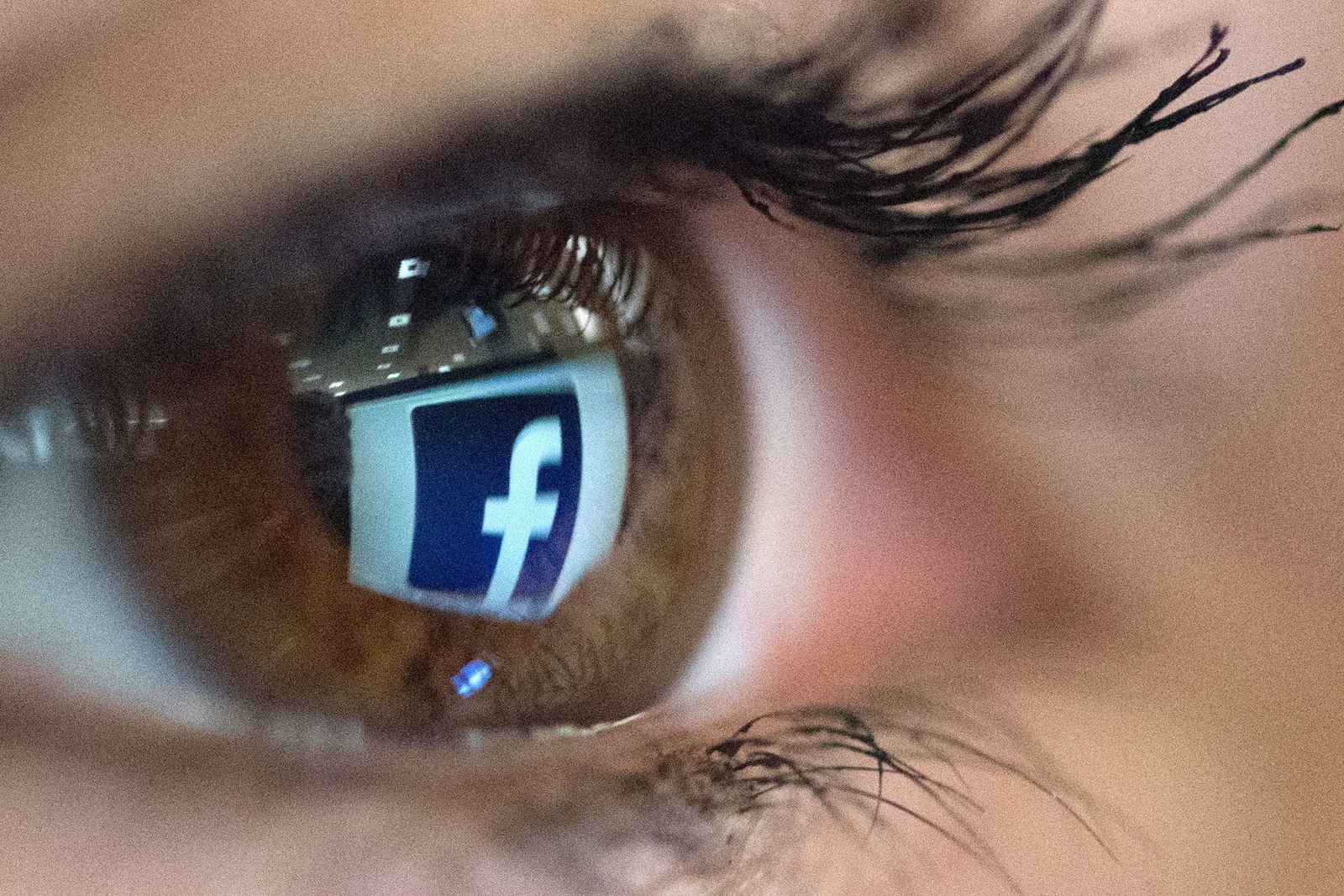 After realising what was on the recording, John made an abridged version of the recording and then, he said, "I rang up a news outlet on the Isle of Wight called On the Wight. They were very nice people but I just don't think they knew what to do with it."
He said they told him they would play the recording to a few people and then respond but they have not.
A spokesperson for Facebook said in a statement: "This post should not have been removed — it was done in error and it's been reinstated now" but acknowledged that it could not be accessed because the profile on which it could be found "has however been temporarily suspended under our authentic name policy".
"We want people on Facebook to use the name they go by in everyday life because we think it makes people more accountable for their online behaviour and helps them connect with others. Once the user confirms their identity, they can use their account again."
Martin Potter said, "I am not and never have been racist, xenophobic or homophobic."