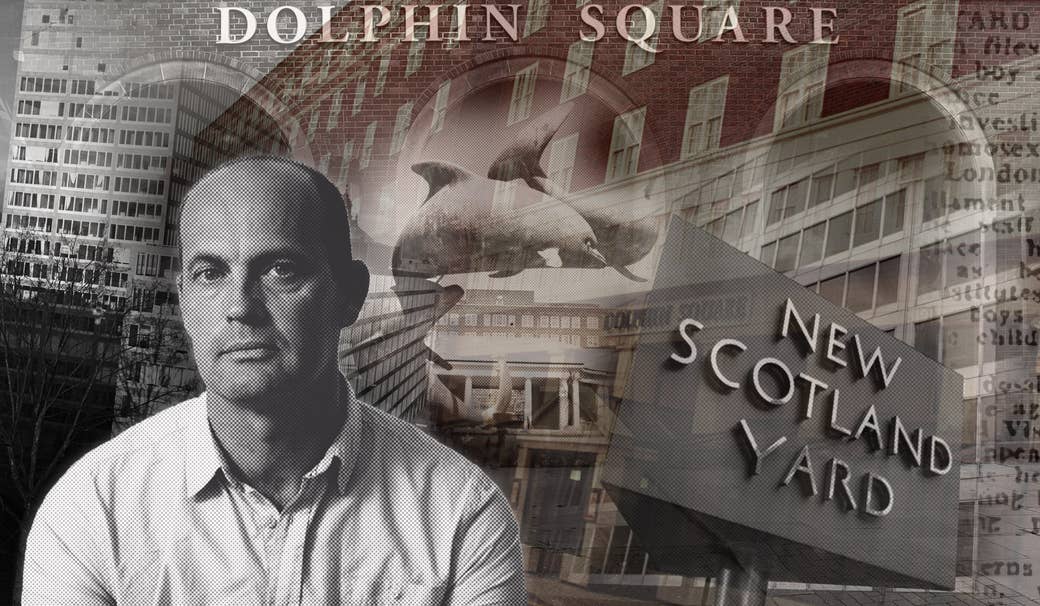 The independent police complaints watchdog is facing calls to investigate how two forces handled the case of a sexual abuse survivor who reported that he was raped as a child in Dolphin Square, the apartment block at the centre of the Westminster paedophile scandal.

In a case that raises fresh questions about the former Metropolitan police inquiries into historical abuse, the survivor, David, has spoken out for the first time about his 30-year search for answers after being abused as child by a well-connected Lincolnshire landowner who, he told police, took him to Dolphin Square at least 10 times in the early 1980s.
In March the Met's Operation Midland, which was set up to investigate historical claims, was shut down. But in an attempt to highlight the alleged mishandling of his case by detectives from both the Met and Lincolnshire forces, David has decided to waive his right to anonymity and allow his real first name and photograph to be published alongside his account.
David, now 49, told BuzzFeed News how he was groomed in Lincolnshire in 1982 when he was 15 by Gordon Dawson, who took him to dinners in London with Dawson's friends. Among them, David was told, were MPs, businessmen, senior military officers, and members of the General Synod. After these dinners, David said, he would be raped in a Dolphin Square apartment by Dawson and other men.
He reported his experiences in Dolphin Square to Lincolnshire Police in 2007, seven years before the location became infamously linked to the more extreme stories of abuse and murder. He repeated his allegations to officers from Operation Fairbank – the Met's overarching inquiry into historical abuse by public figures – in 2015.
Last November, Justice Goddard, chair of the ongoing independent inquiry into child sexual abuse, announced that allegations involving abuse in Westminster would form part of the inquiry. Also last year, the Independent Police Complaints Commission (IPCC) watchdog announced 29 investigations into allegations of cover-ups by Metropolitan police officers in cases involving sexual abuse.
David's evidence, given over two days of interviews and supported by a series of legal documents, exposes the difficulties still faced by some survivors of sexual abuse to ensure the police investigate – even amid a national furore over such crimes.
A six-month investigation by BuzzFeed News into the allegations found that:
• Despite the seriousness of the allegations, a surviving friend of Gordon Dawson's who was present at the dinners and – it is alleged – also used the same apartment in which David was raped has never been interviewed by Met detectives.
• In March 2015, just three months after appealing to the public for information about abuse at Dolphin Square, the Met told David the luxury apartment block was "not being investigated".
• In an email to David, a senior Metropolitan police officer from Operation Fairbank, Detective Sergeant James Townly, claimed "it is not feasible" for the police to identify every link between paedophiles, and suggested police were unwilling to investigate suspects not already known to them.
• Dawson had been warned by a Lincolnshire police officer in December 2006 that he was about to be arrested over a series of earlier abuse complaints – a move a top criminal lawyer said was "unusual" as it risked allowing the suspect to destroy evidence.
• Two months later, when David reported the abuse to police, the same officer warned Dawson that he was to be rearrested. Dawson killed himself within 90 minutes of the phone call.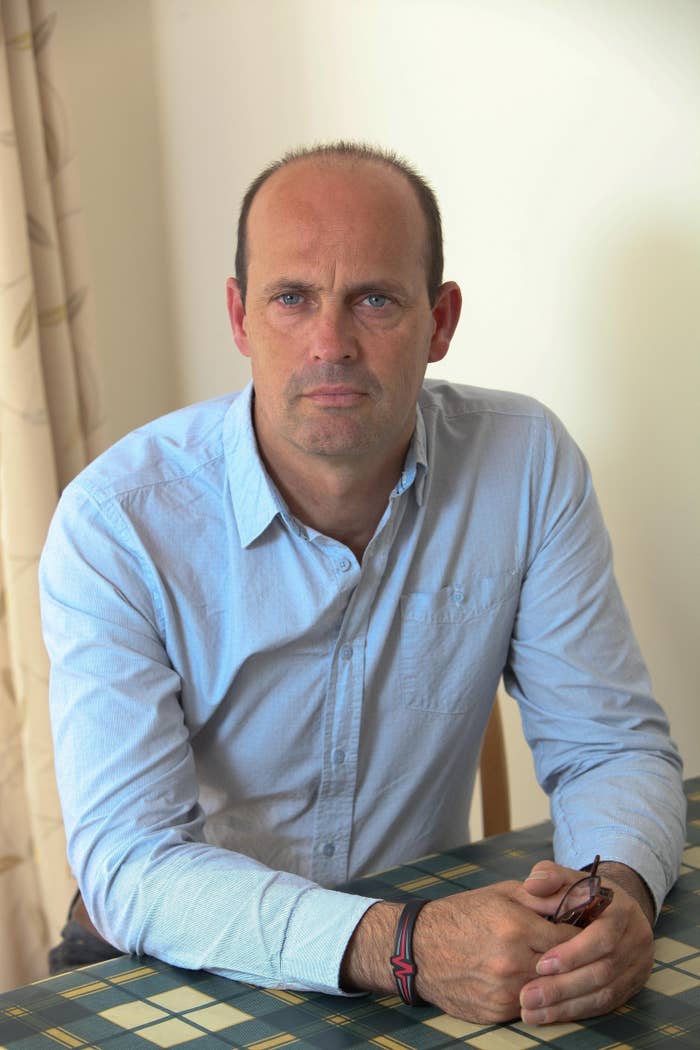 "The police are not doing their job," David told BuzzFeed News as he called for the IPCC to investigate his case and confirmed he would be making a formal complaint to the watchdog.
"If we could just get the truth, answers to the questions we have, to find out what really happened – why did the investigation stop so quickly? Why were things done in such a strange way?" he said.
"I wish they treated this case with the seriousness it deserves instead of treating it like somebody had stolen a bike. Reopening the case would be the only way."
He was backed by Keith Best, chief executive of the abuse victims' group Survivors UK, who said there were "grave errors" in the investigation by Lincolnshire police and subsequent interventions from Scotland Yard that "demand a new inquiry by the IPCC".
Best said: "There must be grave suspicion of a failure by the police to investigate fully and act appropriately in this case of undoubted, verified abuse. This follows the courage of the victim to come forward to expose what went on, as well as painstaking research by BuzzFeed."
He added: "The current unsatisfactory situation not only leaves considerable suspicion but also a massive discouragement to others to come forward in similar cases."
Nigel Richardson, a leading criminal lawyer and expert on investigating sexual offences, said he was perplexed by the Met's failure to investigate all potential leads, such as interviewing the close friend of Dawson. "It seems to me it's part of their duty to carry out an investigation into those, at least to rule them out," he said.
Richardson also described the warnings to Dawson by the Lincolnshire officer as "odd", "irregular", and "unusual" for an "allegation of this seriousness", as they could prevent the police from seizing crucial evidence and left the complainant without protection from any potential action by the accused.
Dolphin Square has been at the centre of the Westminster paedophile scandal since 2014, when two individuals claimed that the apartment block, which was once home to over 100 MPs, had been the venue for the abuse and even murder of children by VIPs during the 1970s and 1980s.
But David's evidence shows police received complaints about child abuse in Dolphin Square in 2007, seven years before they issued their appeal to the public for information.
After Dawson's apparent suicide, the IPCC refused to examine the case, sending it back to Lincolnshire police to review. BuzzFeed News has learned that the internal report into the conduct of officers in the original investigation has been destroyed.
In recent months, the tone of the coverage of historical abuse allegations has changed, with serious doubts raised over the claims involving Dolphin Square, and with the police unable to substantiate the chief claims surrounding it – allegations made by a man known as "Nick".
In a statement to BuzzFeed News, a Met spokesperson said: "Whilst we do not discuss identities, we can confirm that experienced officers working to Detective Sergeant Townly in SOECA [the Met's Sexual Offences, Exploitation & Child Abuse division] did review the material in this case, including speaking with relevant people. This work was subsequently reviewed by DS Townly. In the absence of new lines of enquiry, substantive allegations made, or further new witnesses the matter remains closed."
The spokesperson said the Met strongly denied any suggestion that it did not sufficiently investigate allegations against individuals who were not high-profile, and said the force would "investigate without fear or favour allegations reported to police".
The IPCC said it had received a referral in 2007 from Lincolnshire "regarding a death following police contact".
Its statement continued: "From the information provided as part of that referral there did not appear to be any evident misconduct matters, and no complaint was made. Therefore a local investigation was determined as the appropriate course of action.
"We requested at the time that if any potential misconduct matters came to light as part of the local investigation, those matters should be re-referred to us for a re-determination. We received no further referral from Lincolnshire Police, nor was a complaint made to us regarding these matters.
"The sexual abuse allegations and details of that investigation were not referred to us. As we do not have this information we are unable to comment further on those matters."
BuzzFeed News sent a detailed list of allegations and questions to Lincolnshire police regarding their investigation. Eleven days after the deadline for a response, they replied: "We will not be responding to your queries."