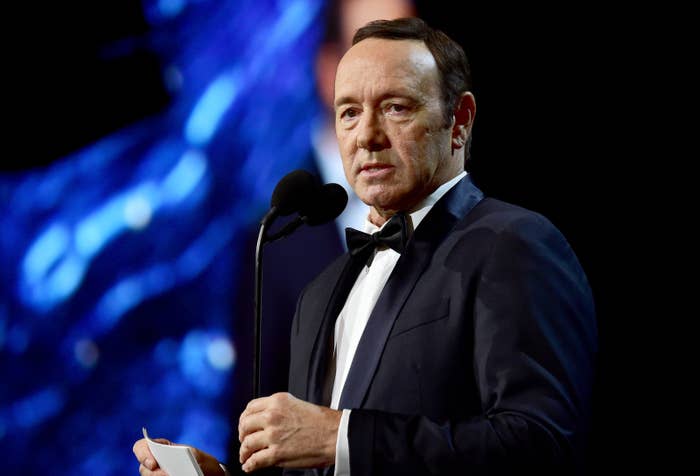 London's Metropolitan Police have launched an investigation into Kevin Spacey after a man made a complaint of sexual assault against the star.
In a statement to BuzzFeed News, the Met said the complaint had been referred to it by City of London police. "It is alleged a man assaulted another man in 2008 in Lambeth," the statement said. "Officers from the Child Abuse and Sexual Offences Command are investigating."
The Met declined to confirm the complaint involved Spacey, but BuzzFeed News has confirmed through other sources that it involves an allegation against the actor that had not previously been reported.
News of the sexual assault complaint comes after several days of allegations from several men, prompted by actor Anthony Rapp's disclosure to BuzzFeed News on Monday, in which he accused Spacey of making a sexual advance on him when he was 14.
In response to Rapp, Spacey said he was "beyond horrified" by the account, and did not remember the encounter, but said that if he had behaved that way he was "deeply sorry".
Since Rapp went public, other men have come forward to say they were harassed by Spacey. On Wednesday, as the allegations mounted, the actor's representatives issued a statement saying that he intends to seek "evaluation and treatment".
"Kevin Spacey is taking the time necessary to seek evaluation and treatment," the statement said. "No other information is available at this time."
BuzzFeed News has contacted Spacey's publicist for comment on the police investigation, but has yet to receive a response.