One Of London's Most Famous Gay Clubs Refused A Man Entry For Having HIV Medication On Him
"It was humiliating," the customer told BuzzFeed News. "It's the biggest gay venue, they should know better. They should do better."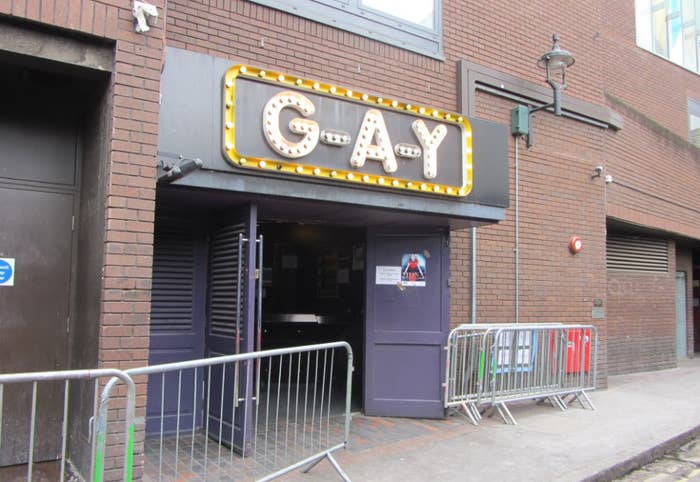 One of Britain's most famous LGBT clubs has been accused of refusing to let a man into the venue because he was carrying HIV medication.
The young gay customer, who is HIV positive, told BuzzFeed News that on the evening of Wednesday 24 May, when he reached the front of the queue at G-A-Y Late, security staff searched his bag, found the pills, and grilled him loudly about what they were – in front of many others queuing.
When he informed them it was treatment for HIV, they denied him entry, the man says.
The incident has prompted two of Britain's biggest HIV charities to call on bars and clubs to improve staff training so they are aware of such medication, and can deal with the matter sensitively. It is a breach of the Equality Act 2010 for any business to turn someone away on the basis of their HIV status.
The customer, who we will call Oliver and spoke to BuzzFeed News on the condition of anonymity, explained he has to take the pills every evening, and so brought them with him on the night out.
"I take two tablets for HIV: one was loose in a pouch and the other one was still in its foil," he said, adding that the name of the drug was printed on the foil. When the security staff discovered them, he said they asked what they were. "I explained it was medication," he said, prompting the bouncer to ask what it was for.
This meant that Oliver, who was only diagnosed two-and-a-half years ago, was required to disclose his HIV status to a stranger in a public setting. "I said, 'It's HIV medication.'"
At this, he said, the security guard fetched another member of staff, who began asking further questions. Although the friends Oliver was with knew he was HIV-positive, he told BuzzFeed News it was only luck as many don't know – and the conversation unfolded within earshot of other customers waiting outside.

"I was stood there in front of a load of people. I told him it was HIV medication, told him the name of the medication, and they were like, 'You can't bring this into the club' and I said, 'Why?' And they said, "Because you can't take pills into a nightclub.'"
Oliver said he tried to explain that it was medicine he has to take but alleged the staff refused to accept this as he could not "prove" it and repeatedly told him he could not come in.
"So then I offered to take them in front of them," he said – in an attempt to show that it was indeed antiretroviral medication, as opposed to illicit drugs. "I was trying to negotiate with them, I offered to leave the medication with them and pick them up at the end of the night. And they said no. I even offered to throw them away and they said no."
Sensing that there was no hope of gaining entry to the venue, Oliver and his friends left.
G-A-Y Late in central London – the sister venue to the G-A-Y club, where many pop icons have performed – is one of the biggest and most popular early hours venues in the capital, particularly among young LGBT people. Both venues are owned and run by Jeremy Joseph, who has embarked on several sponsored fund-raising events for HIV charities. The fact that the incident took place at such a club was particularly disappointing, said Oliver.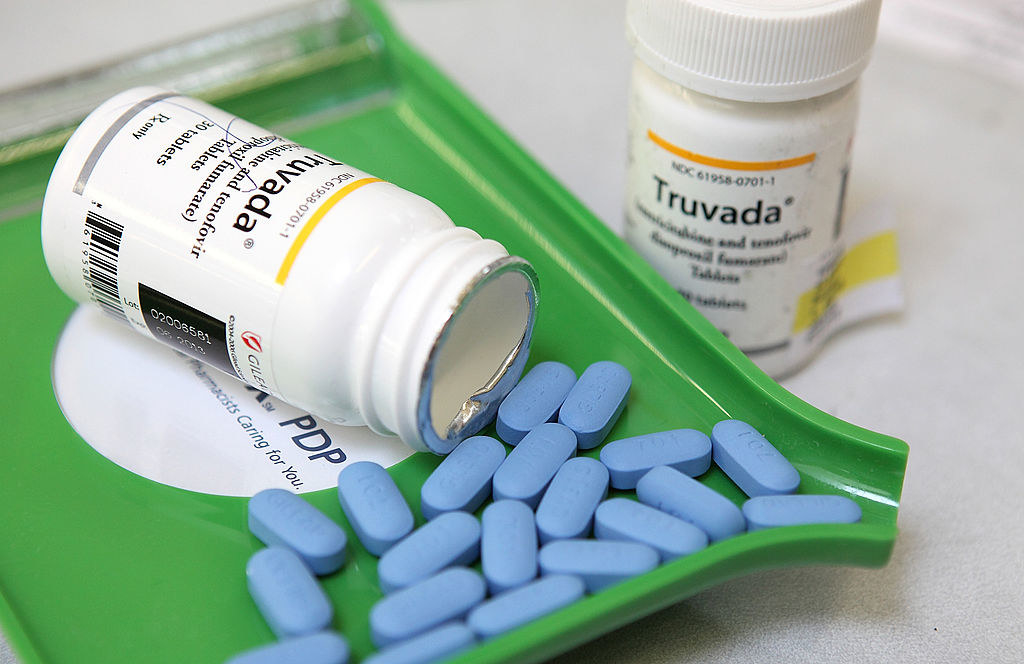 "Even when I've had situations at airports where [security] people have asked me what my medication is, they always take you to one side and ask you quietly and don't make a huge fuss out of it," he said. "Whereas [in this situation] I was still stood at the front of the queue, in front of everyone else in there, in front of all the smokers, in front of my friends, in front of all the other staff."
"I thought it was inappropriate. It's quite humiliating. I was mortified – as a gay venue, that [explaining it's HIV medication] should have been the end of the conversation. I've had similar things at other nightclubs where I've had my bag, and they've gone, 'What's that?' And I've explained it's HIV medication and instantly they go, 'OK of course, come in, don't worry.'"
The two pills Oliver had with him – Truvada and Efavirenz – are the most commonly prescribed antiretrovirals in Britain. As well as being used to treat HIV, Truvada, when taken on its own, is also the medication used for PrEP (pre-exposure prophylaxis), the medication regime that prevents HIV.
Although some people on PrEP simply take one a day, another method is to take it before and after sex, so they take it with them on a night out in the event of a sexual encounter. Its sky blue colour and brand name are well known among the LGBT community.
"It's the biggest gay venue, so they should know better," said Oliver, who urged the venue to train the security staff to understand the issues and recognise certain medication.
"I think it's really irresponsible and really disappointing. It's an extra layer of challenges that people with HIV have to deal with – it shouldn't be this complicated. I'm not going to be going back to that venue."
Deborah Gold, chief executive of the National AIDS Trust, told BuzzFeed News: "Antiretroviral drugs are essential for people living with HIV. They need to be carefully adhered to and - as with any medical condition - people with HIV are perfectly entitled to have their medication on their person in any situation.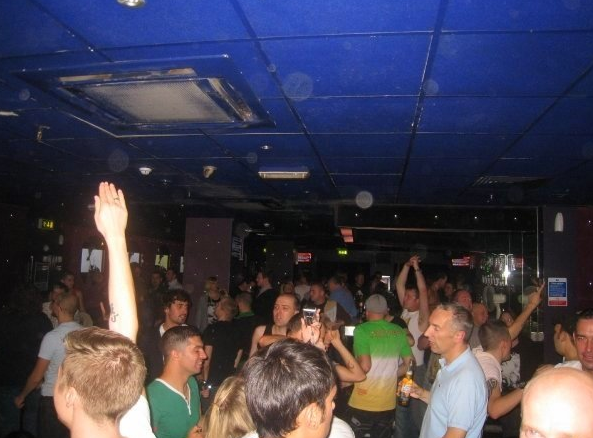 "We would strongly encourage any venue where bags are searched to train staff to recognise these medicines. We would also hope that any doubt could be handled sensitively without disclosing the HIV status of an individual to groups of strangers, something with the potential to cause a lot of unnecessary distress."
A spokesperson for the Terrence Higgins Trust told BuzzFeed News: "Our service users tell us door staff typically either recognise HIV medication during a search, or discreetly ask what it is without issue. This is important because there will inevitably be times when someone has to bring their medicine with them on a night out, as treatment has to be taken at specific times of the day in order to be effective."
She added: "There is of course potential for things to go wrong, which can be very distressing for an individual, particularly if this involves having to disclose their HIV status in a public setting. Thankfully these instances are rare, and highlight the importance of training so that all staff are able to handle situations sensitively and discreetly."
Three days after the incident, Oliver emailed G-A-Y Late to raise his concerns about what happened. In the email, seen by BuzzFeed News, Oliver explained: "I understand that the guys on the door have to be careful but it did feel as though it was handled insensitively... it's a shame that the biggest gay club in London would act in this way."

Two days later, the manager of the venue responded to say he would forward it to the general manager who would "respond shortly".
"I still haven't heard anything back," said Oliver. "I think they don't care."
Jeremy Joseph did not respond to a request for comment from BuzzFeed News prior to publication.