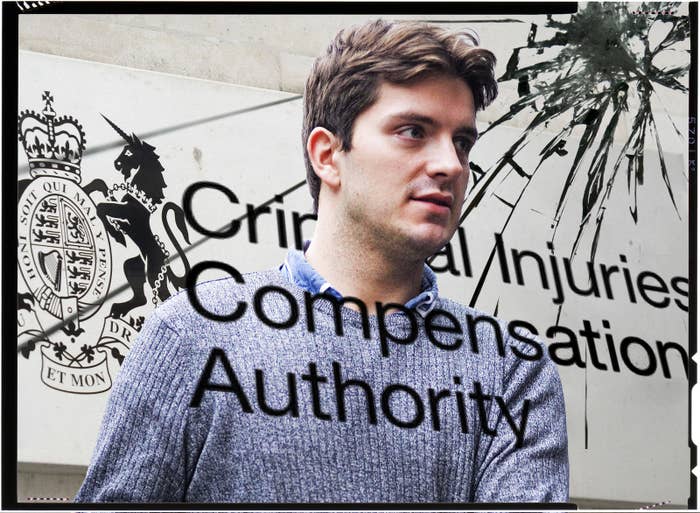 One of the six men deliberately infected with HIV by Daryll Rowe – in the biggest case of its kind in legal history – has been refused compensation because he once shouted at a Conservative politician, BuzzFeed News can reveal.
Last month, Rowe became the first person ever to be convicted of intentionally transmitting the virus, and was given a life sentence in an English court for infecting five men and attempting to infect five more.
Earlier this month, a Scottish judge gave Rowe a further eight-year sentence for infecting another man as well as attempting to infect three more.
People deliberately infected with HIV are entitled to compensation of £22,000 from the Criminal Injuries Compensation Authority (CICA), which is governed by the Ministry of Justice.
But the man Rowe infected in Scotland, who played a key role in bringing the serial attacker to justice – we will call him Matthew as his anonymity is protected by law – has been denied the damages.
"I have fallen through a massive bureaucratic trap," he told BuzzFeed News.
Ruth Davidson, leader of the Scottish Conservatives, and Lord Falconer, the former Labour justice secretary, have both written to the CICA, urging it to reverse the decision and award Matthew the money he is due.
Matthew's application has been denied under a loophole that blocks victims from being awarded anything if they have an "unspent" prior conviction, no matter how minor. After a certain period of time, convictions of a non-serious nature become "spent", which means they become disregarded by various authorities.

In 2012, Matthew staged a one-man protest to express opposition to austerity by interrupting a speech a senior Tory politician was giving and heckling him. BuzzFeed News knows the identity of the politician but is withholding it in order to preserve Matthew's anonymity.
He was arrested for shouting slogans such as "No ifs, no buts, no public sector cuts", and convicted for "threatening or abusive behaviour" under the Criminal Justice and Licensing (Scotland) Act. He did not make any threats, use violence or utter profanities. He was given a "community order", which meant carrying out 100 hours of community service, which he completed.
In her letter to the CICA, Ruth Davidson, who organised the event and witnessed the protest, said Matthew "is a blameless victim, dealing with lifelong consequences of a violent crime, and the refusal of the Criminal Injuries Compensation on this occasion seems disproportionate".

Falconer wrote: "This is an incredibly unfair decision which is patently not what was intended" by the policy, and for CICA to refuse Matthew's claim is a "monster of a result".

Matthew's conviction becomes "spent" after five years in Scotland, but the same offence in England would be spent after just two years. Had he been convicted in England, therefore, he would have been awarded the compensation.
Matthew, who is in his 20s, lives in rented accommodation and is on a low income. He could not afford a lawyer to help him fight the ruling.

"It's just so frustrating because it means I can't put this terrible event behind me," he said. "I want it all to be over."

As well as the government imposing the blanket ban on compensation to those with unspent convictions in November 2012 – the same month Matthew was convicted – it also imposed a two-year time limit on victims in which to claim compensation.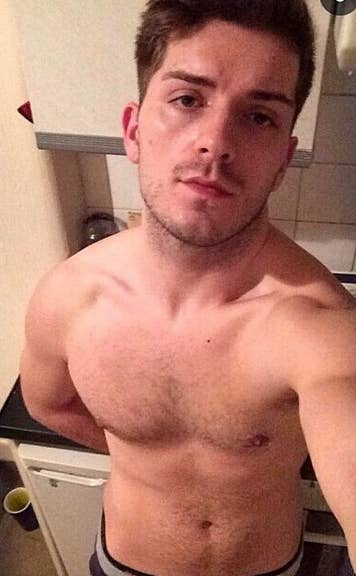 For Matthew, who was deliberately infected in July 2015, this meant he was unable to wait five years until his conviction became "spent" before making his claim – because he would have missed the two-year deadline by just a few months.
The policy in question denies compensation to victims even if their previous conviction had nothing to do with the crime for which they are now seeking compensation. Davidson told CICA in her letter that Matthew's protest "in no way relates to the crime of which he was later a victim".

Falconer, in his extensive letter to the CICA's appeals tribunal, railed against the authority's interpretation of the clause that blocks compensation to those with unspent convictions.

He quoted a consultation paper drafted by the Ministry of Justice regarding this clause – that the purpose of the exemption was to "restrict awards to blameless victims of crime". Its purpose, he argued, was to stop people claiming compensation as a victim of crime for something done to them while they were perpetrating one. For example, if a rapist was bitten during the attack, he should not be entitled to anything.
Falconer wrote: "His [Matthew's] conviction for the offense committed at the Conservative Party meeting could, on no ordinary use of language, make him blameworthy" of being deliberately infected with HIV.
The former Lord Chancellor also cited the provision in the rules for CICA officers to award compensation in exceptional cases – and even extend the two-year time limit in such cases. "Are there exceptional circumstances? Yes," he wrote.
In conclusion, Falconer wrote: "This is an incredibly unfair decision which is patently not what was intended" by the policy, and for CICA to refuse Matthew's claim is a "monster of a result".
Matthew's family doctor has also written to the CICA informing the agency that his patient was suffering from depression at the time of his anti-austerity protest and that, along with the anti-depressants he was taking, this may have affected his behaviour at the time.
The loophole in which Matthew finds himself is the same one that has denied several victims of rape with prior convictions access to compensation.
Matthew has submitted an appeal against the decision, but the appeal will not be heard – along with a slew of similar ones – until a test case against the ban on compensation to victims of crime with unspent previous convictions has been heard at the Court of Appeal. A date for this has still not been set, after several years going through lower courts.
Matthew was the first of Rowe's victims to go to the police. He was also the first to go to the press, by giving an interview to BuzzFeed News in January 2016.
His descriptions of Rowe's abusive behaviour and of the grotesque taunts the former hairdresser had sent him via WhatsApp following the attack – for example, "I cummed in your ass without a condom" and "You're a fucking revolting jackass" – helped other gay men Rowe had attacked realise it was the same man who had infected them.
Some of those victims contacted BuzzFeed News and then called the police, helping them catch Rowe. Mathew's actions set in motion a chain of events enabling the police to apprehend Rowe, preventing many more from becoming infected in Rowe's campaign to spread the virus.
But despite his role in bringing Rowe to justice, despite the lifelong damage done to Matthew's health by Rowe's actions, and despite the discrepancies between the English and Scottish rules, the CICA has so far held firm in its interpretation of the guidelines.
BuzzFeed News approached the Ministry of Justice for comment on the decision on Matthew's case, but has yet to receive a response.

The two years Matthew has spent trying to claim the compensation and appealing the decision, while also helping the police and the courts in Edinburgh convict Rowe, have been exhausting, he said.

"On one level, dealing with all this [the compensation] has been harder than the original diagnosis because after it happened I was surrounded by this network of people trying to help me, whereas now I'm up against bureaucracies who are constantly pushing me back. And as a result, I've had to divulge the information about my diagnosis to many more people than I would have wanted to, which just adds on more layers of humiliation."
Becoming HIV-positive, particularly as a result of a one-off encounter with someone who intentionally gave it to him, has left Matthew with "a permanent state of anxiety," he said. He worries about his health and having to take medication for the rest of his life. He worries about how people – friends, or partners – will react when he tells them he is HIV-positive, following some already hostile responses. "I have been rejected," he said, about both times he informed a potential romantic partner. On one occasion a friend was "reluctant to drink from the same cup as me".
This is all despite the fact that because Matthew is successfully being treated with antiretroviral drugs, it would be impossible to pass on the virus to anyone else.
Being on a low income means he is also concerned about the extra expenses people with HIV incur – travel insurance and life insurance for example – as well as not being able to travel to, or live in, certain countries, limiting his employment prospects. He feels he has no other option but to set up a GoFundMe page in lieu of compensation.
"I'm held back quite a lot by anxiety and fear," he said. He has been unable to form a relationship since the diagnosis. He did not feel able to reveal his identity for this article because of the "scale of humiliation" of what he has endured as a result of Rowe's actions and that of the CICA. "It's multiple layers," he said. "I find it difficult to talk about because I feel so overwhelmed by shame."
In his victim impact statement to the Edinburgh High Court, Matthew wrote that he has frequently considered suicide.
Beyond his own experiences, Matthew is aghast at the principle behind the policy excluding those with unspent convictions: "I don't buy into the logic of the 'undeserving victim'. It fails to take into account the messy nature of the real world."
"It is," he said, "an outrageous injustice."
---
UPDATE:

Following the publication of this story, a Ministry of Justice spokesperson provided BuzzFeed News with the following statement:
"This was a repulsive crime and we have every sympathy for 'Matthew,' as well as the other victims in this awful case.
"The CICA compensation scheme clearly sets out that payments are reduced or refused if an applicant has an unspent conviction.
"Those decisions can be appealed through both CICA and the courts, and we are aware of an ongoing appeal in this case."