John Niven, the author of the cult 90s-inspired novel Kill Your Friends, really likes tennis. And he tweets about it during Wimbledon every year – a lot.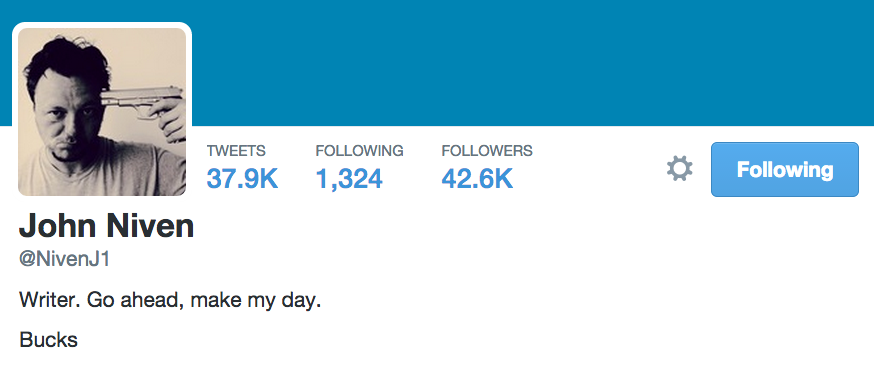 Let's just say you don't get this kind of thing on the BBC.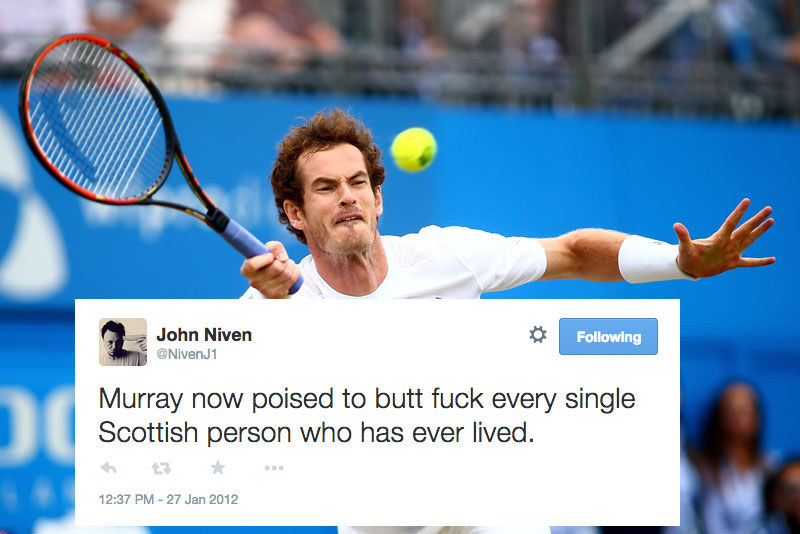 He tends to use more or less graphic sexual metaphors depending on how well Andy Murray is doing.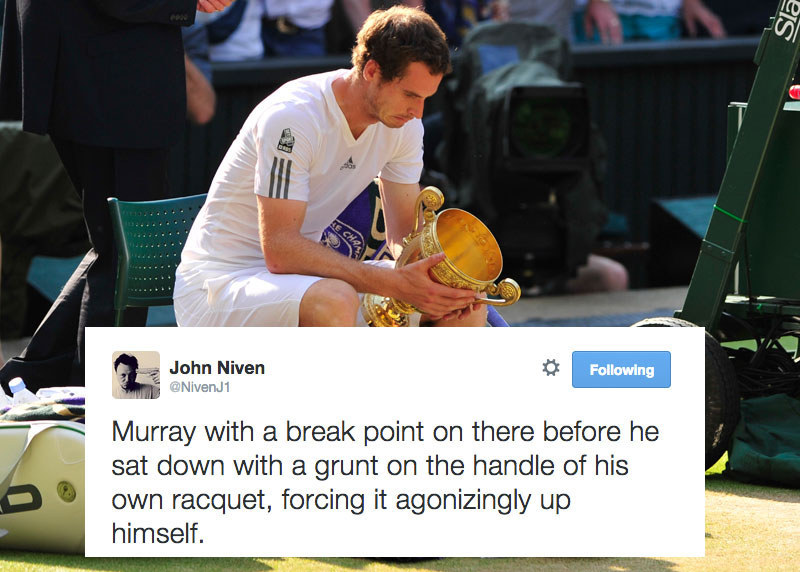 It certainly adds a new element to watching the Championship for two weeks every July.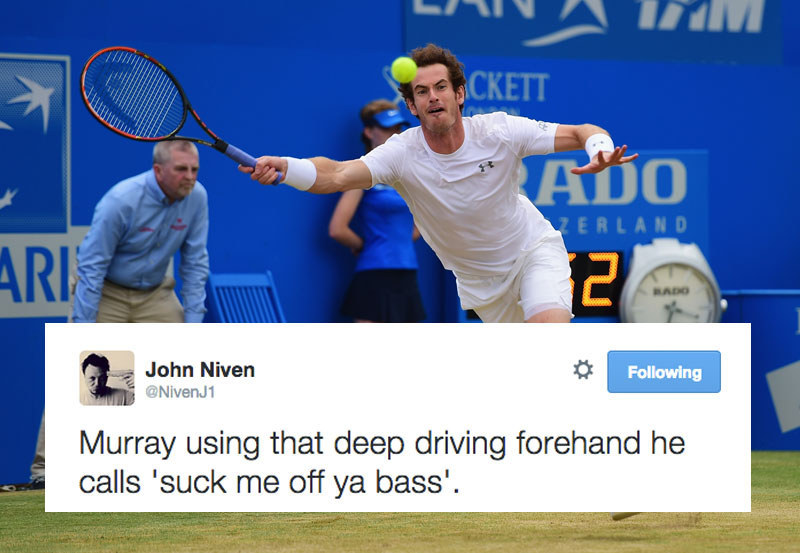 He berates Murray when he gets something wrong.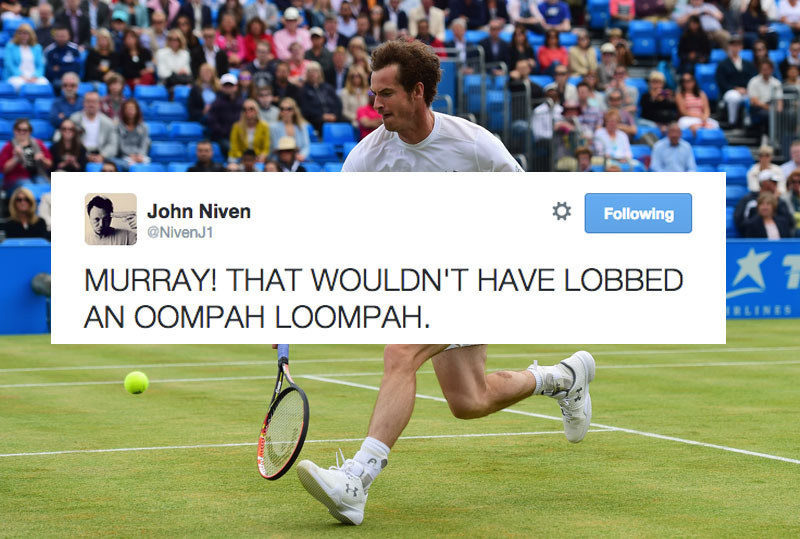 But delights in his success when he gets it right.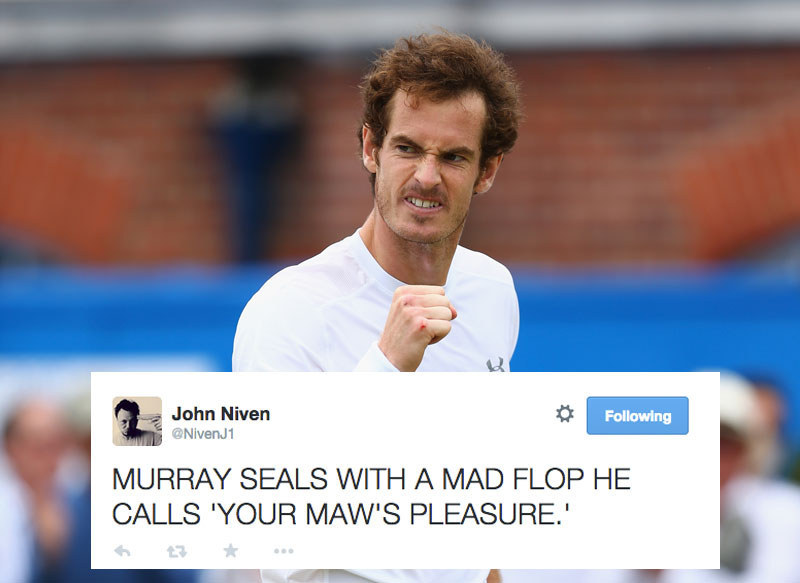 Some tweets are passionately patriotic.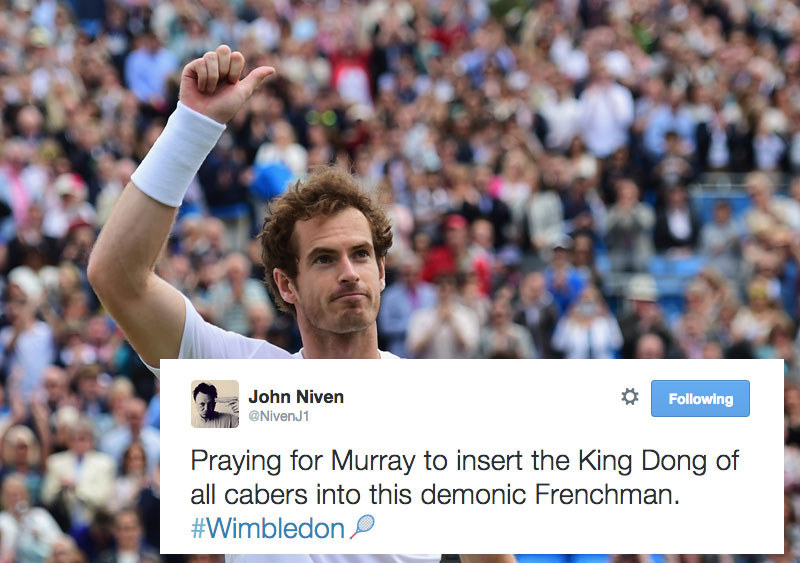 Some are completely batshit mental.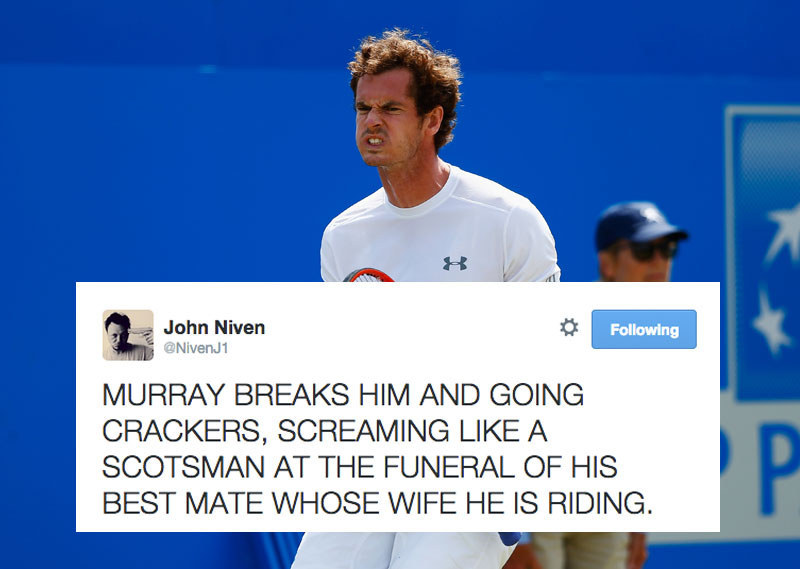 Murray's main rivals get the Niven treatment too.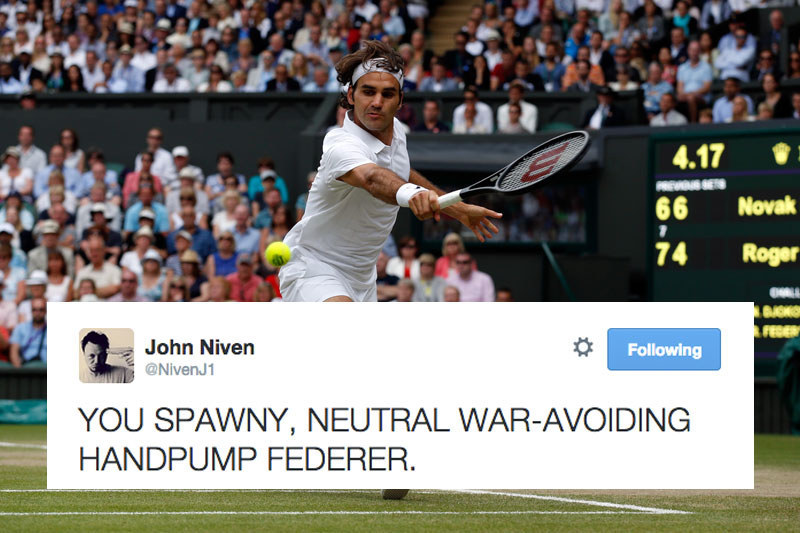 Plus let's not his forget fellow Scottish author Irvine Welsh, who is similarly great value on Twitter during Wimbledon.
So even if Murray can't win Wimbledon again, at least it's entertaining on Twitter.