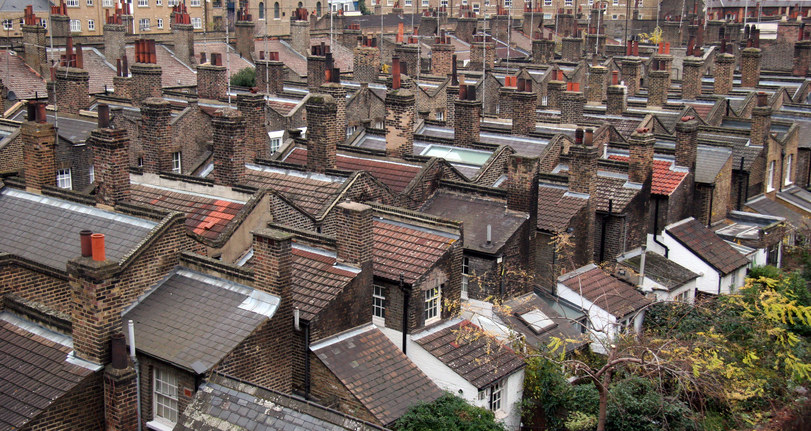 Young Britons are having to set aside half their wages to pay their rent as the cost of renting privately continues to soar, new figures have shown.

Property services company Countrywide calculated that the average full-time worker in their twenties would need to spend 48% of their post-tax income, or £746, to afford an average one-bed flat in the UK.
In 2007 the same worker would have needed to set aside 45% of their income to afford the same flat, Countrywide said.
Since 2007 rents have increased 27% while income has risen 16%. The company's estimates are based on Office for National Statistics data and its own rental market figures.
The situation is predictably dire in London, where the cost of renting a one-bed flat is 57% of the income of a full-time worker under 30.
Meanwhile, Scotland and parts of northern England have seen the local rent-to-income ratio fall – meaning it's proportionally more affordable to rent a single-bed flat there than it was 10 years ago. Rents in London have risen four times faster than elsewhere in the UK.
Overall, it now costs an average of £945 a month to rent a home in the UK, 2% more than in June 2015. This is a slowdown in the rate of growth seen in 2015, where rents were rising at 5.5% a year.
Countrywide said the increasing cost of renting had increased the number of people sharing, while the number of spare rooms is in decline.
The company's research director, Johnny Morris, said: "In London rents have risen much faster than wages, stretching affordability. Many tenants have adapted to rising prices by either moving to cheaper areas, further from the centre, or sharing.
"Stalling rental growth in the capital begs the question whether London's rents have reached their affordability limits for now."
The number of people privately renting in the UK has risen sharply in the last 20 years, with more than half of those on low and middle incomes now in privately rented accommodation.
Housing charity Shelter warned earlier this month that housing problems, including the rising cost of renting, were forcing young people to delay or cancel key life decisions such as having a baby or getting married.
It commissioned a YouGov survey of more than 6,000 people aged 18-44, 59% of whom said they had put their lives on hold in some way because of their housing situation.