When was the last time you changed jobs? If you're in your twenties, it probably wasn't recently enough.
Young people are losing out in the jobs market and earning less than they could be because they don't move jobs frequently enough, according to new analysis from the Resolution Foundation (RF) think tank.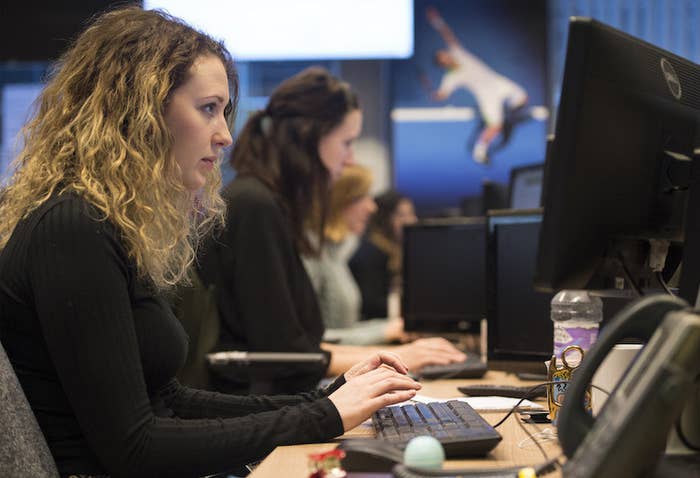 RF's latest Earnings Outlook, which covers the fourth quarter of 2015, shows that for people aged 18 to 29 between 2007 and 2014, earnings grew on average 2.7 times more over the period if they switched jobs than if they stayed with the same employer.

Those who changed jobs saw their earnings improve by 11.8% in that time, compared to just 4.4% for people who stayed put.
Despite the financial gains of switching jobs, the number of young people who do so is one-third below its peak in 2000. As people get older, the financial benefits of this "switching premium" starts to diminish.
If young people did move jobs more often, the average per-hour salary would be 30p higher than it currently is.
This matters particularly because the earning power of young people has suffered dramatically since the 2008 financial crisis and the per-hour rate of pay for people aged 22 to 29 only returned to its 2000 level in 2015.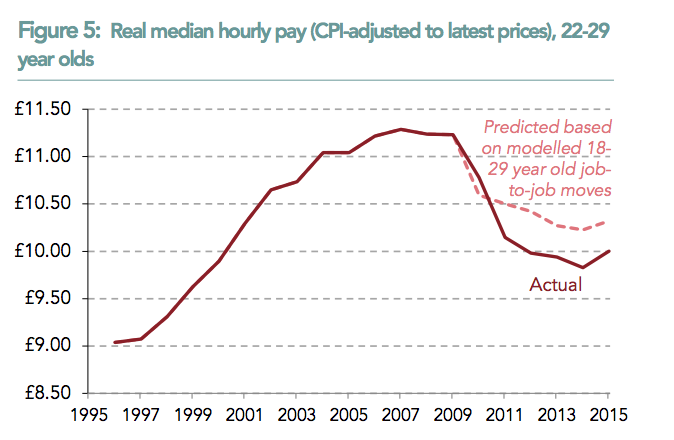 RF warns that if young people fail to take on new opportunities in the job market, one of the legacies of the financial crash would be lower earnings "for generations to come".
Laura Gardiner, senior policy analyst at RF and author of the report, said: "Frequent job moves are the main route to the rapid pay increases young people should experience as they begin their working lives. So it is a real concern that job switching slowed down for all groups, and particularly for young people, even before the recession hit.

"Unpicking the reasons why young people are staying put in their jobs for longer is crucial to understanding whether job switching can return to its previous level, or whether we are seeing a 'new normal' of fewer job moves and subsequent slower pay growth for generations to come.
"Unless we want to see a long term scarring effect on the wages of future generations, millennials must regain confidence and increase the frequency with which they move jobs, and firms must be more willing to take them on."