DWP Used Six-Month-Old Assessment To Deny Woman Health Benefits On Day She Died
Dawn Amos was told she no longer qualified for a benefit designed for elderly disabled people because she was too healthy – in a letter written the same day she died. Her husband told BuzzFeed News he wants answers.
The family of a woman who died the day she was told she was too healthy to receive disability benefits has criticised the government for basing the decision on a six-month-old assessment.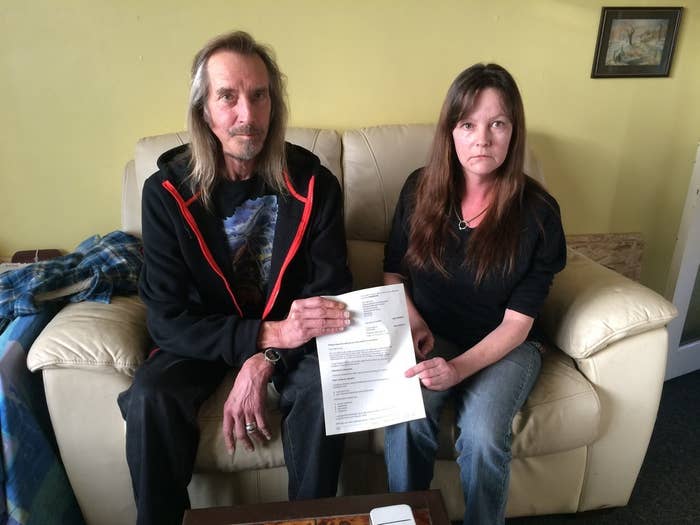 Dawn Amos, 67, from Braintree, Essex, died on 27 November last year after suffering from chronic obstructive pulmonary disease, a collection of lung diseases. The family made the decision to turn off her life support machine.
Her husband, Mick, 64, told BuzzFeed News the family is demanding answers on how the "balls-up" took place and why the government didn't seek an independent assessment before stopping the benefits.
The benefit she was receiving was the attendance allowance, a government benefit worth up to £82.30 a week that can be claimed by people with mental or physical disability aged over 65 who need help with treatment.
But a letter from the Department for Work and Pensions (DWP) dated 27 November said her benefit was stopping due to an assessment from the family's GP surgery on 9 June 2015, almost six months earlier.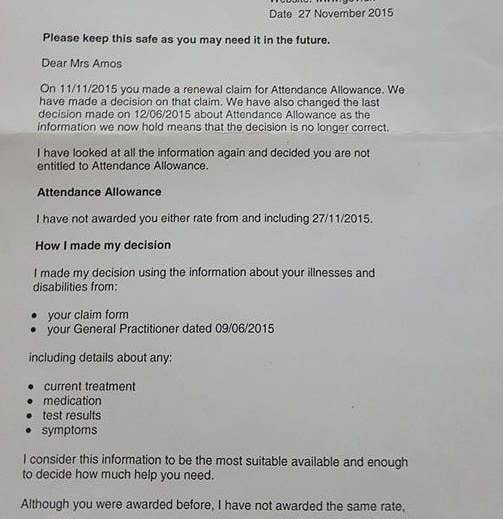 The letter cited "treatment, medication, symptoms and test results" as the reason for withdrawing the funds. It said: "I consider this information to be the most suitable available and enough to decide how much help you need."
Amos's family said she was so frail and had such difficulty breathing that she couldn't walk to the end of the garden. On the day she collapsed her husband gave her CPR while on the phone to the 999 call handler.
Now the family is fighting to get a copy of the doctor's surgery's records to find out exactly what the DWP was told in June 2015.
Mick Amos told BuzzFeed News: "No one tells you anything, do they? It's just, 'Oh, we've made this decision,' and when you look at the date, it's something from six months ago, which is not current."
He said the DWP awarded Dawn the benefit for 12 months but reviewed it after six, which made him suspicious. "It's like they're saying, 'Let's review everybody and let's see if we can cross off another few quid.' That's the impression I get."
"I would have thought they would have done an independent assessment if they're going to change it that much, from full allowance to nothing."
Mick said she had an appointment booked at the St Lawrence Medical Practice in Braintree for 1 December – which turned out to be four days after she died – that had taken a week and a half to organise.
"Her daughter spent a day and a half trying to get an appointment and couldn't get through to the switchboard – she said she made over 100 phone calls," he said.
"She had to go down there to get one and there were people queuing out the door, 90% of them to get appointments."
In February, St Lawrence took the unusual step of refusing to take on new patients due to a shortage of doctors. It reportedly had four GPs to cater for more than 15,000 patients.
The same surgery made headlines in August 2014 for banning patients from mentioning it on social media.
The surgery has not responded to BuzzFeed News' requests for comment.
Mick described Dawn as a warm, kind person who would "do anything for anyone". But he said the strain of fighting her illness, a health service under pressure and the benefits system proved too much.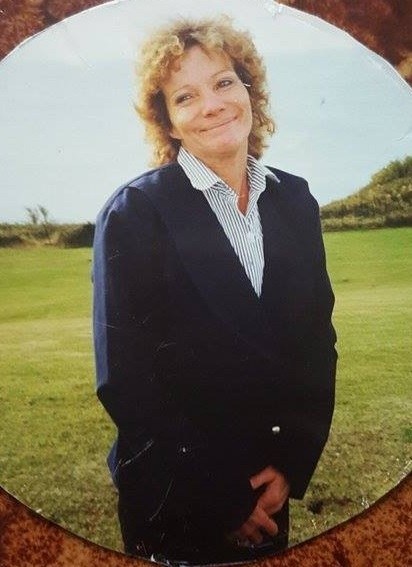 "She was one of life's nice people, you know?" he said. "But she did get pissed off with the whole bloody thing. She didn't quite give up, but the whole thing was too much because she couldn't see an end in sight.
"I think she just thought 'Sod it', but still she never missed an appointment."
Mick, who recovered from mouth cancer last year and was married to Dawn for 15 years, said he hoped the interest in his wife's story meant other people grieving for loved ones wouldn't go through the same thing.
"We just want a few people to hold their hands up and say 'we made a balls-up'," he said. "But it's not so much what we get out of it, but whether this [publicity] stops it happening to someone else. We can't be the only ones in the situation."
The DWP said in a statement: "Our thoughts are with the family of Mrs Amos. Attendance Allowance helps older people with the extra costs associated with their care needs. The decision made in this case was based on evidence which included the opinion of Mrs Amos' own GP."
The case raises questions over the accuracy of the information the government uses to make decisions on benefit funding.
A report from the DWP in August 2015 found that more than 2,300 people died after being declared fit to work between December 2011 and February 2014.
The DWP argued that the figures didn't show a direct link between people losing benefits and dying and said the figures were in line with mortality rates for the general population.