High street retailer WHSmith said a website "bug" was to blame for hundreds of emails being sent to customers containing other customers' names, email addresses, and phone numbers in the early hours of Wednesday morning.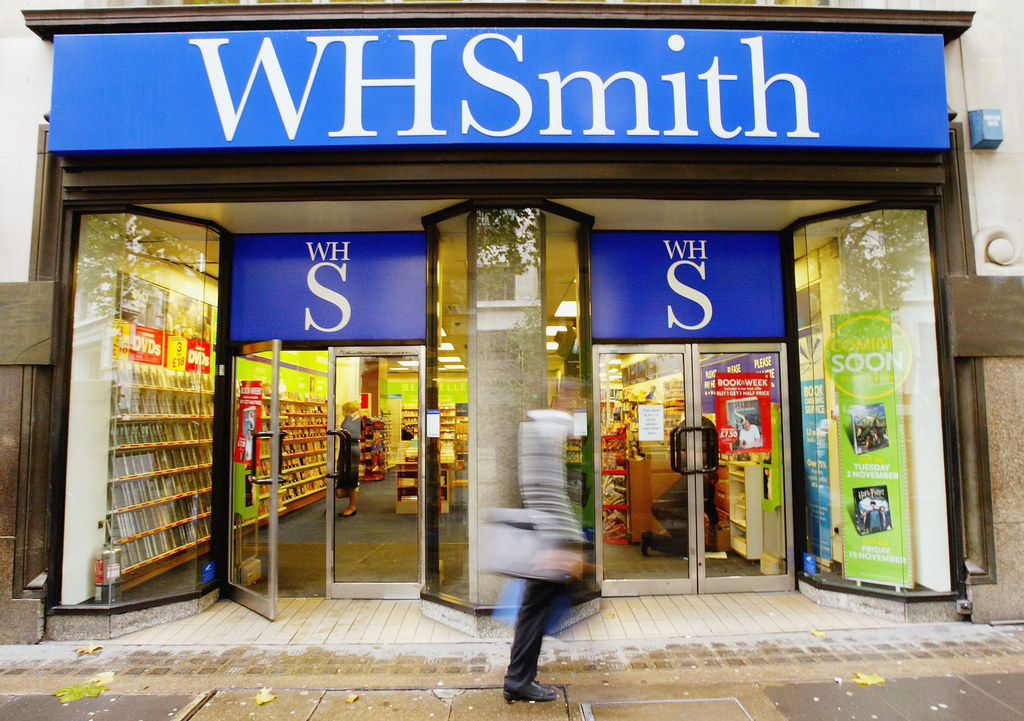 Whenever anyone used the online contact form on the WHSmith Magazines website, the message would be automatically forwarded to other customers.
The messages contained the personal details of the customer who sent it as well as the original message.
Which meant that people who'd taken out an subscription through the WHSmith Magazines website woke up to inboxes like this.
Some people got more than 100.
One person, Lowri Thomas, received more than 20 emails in the early hours of Wednesday. Later on she received her own message of complaint: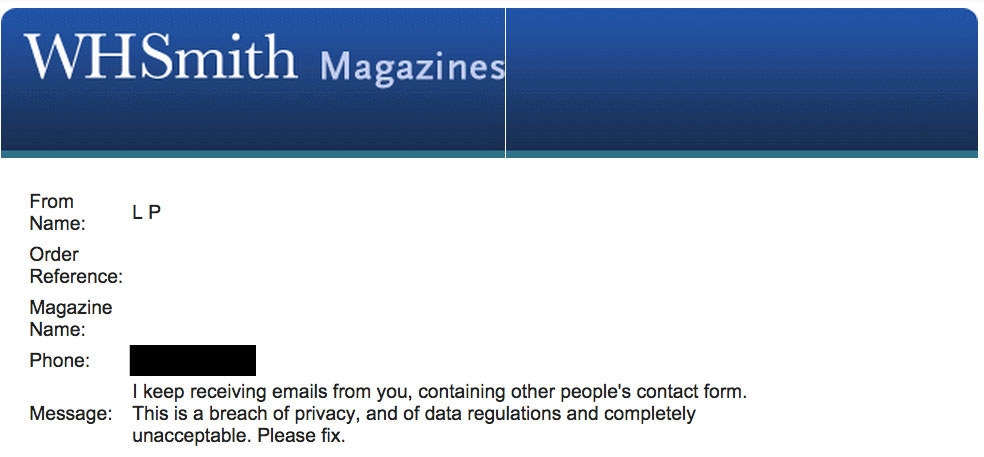 Whenever people used this form to complain about the emails, their message was also forwarded to customers' inboxes.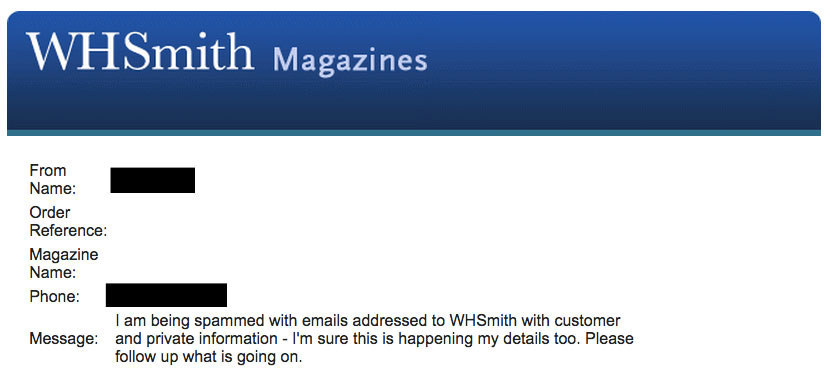 Some people realised that every new message was being added to the chain. One said: "Shout-out to my awesome husband and daughter."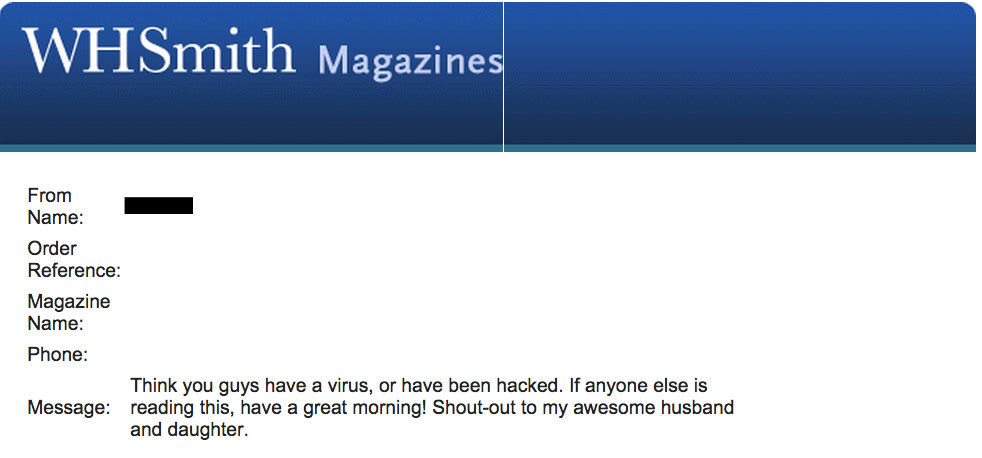 One plucky individual used the opportunity to ask for a job.
There was speculation as to what it was like in the WHSmith head office this morning as the social media outcry grew.
WHSmith said in an emailed statement that the glitch was due to a contact form managed by its online subscription partner, i-Subscribe, and affected 22 people.
"We have been alerted to a systems processing bug by i-Subscribe, who manage our magazine subscriptions," the company said. "It is a bug not a data breach.
"We believe that this has impacted 22 customers who left a message on the 'Contact Us' page where this bug was identified, that has resulted in some customers receiving emails this morning that have been misdirected in error.
"i-Subscribe have immediately taken down their 'Contact Us' online form which contains the identified bug, while this is resolved. i-Subscribe are contacting the customers concerned to apologise for this administrative processing error.
"We can confirm that this issue has not impacted or compromised any customer passwords or payment details and we apologise to the customers concerned."
The company would not confirm how many messages were sent in error.
i-Subscribe has not responded to BuzzFeed News' request for comment.
The Information Commissioner's Office said it was looking into the incident.