We interrupt your normal service to bring you this very important footage of a seal slapping a kayaker in the face with an octopus.
The unlucky victim was Kyle Mulinder, a Kiwi thrill-seeker and kayaker who was taking a tour around the Kaikoura Peninsula, on New Zealand's South Island, on Wednesday.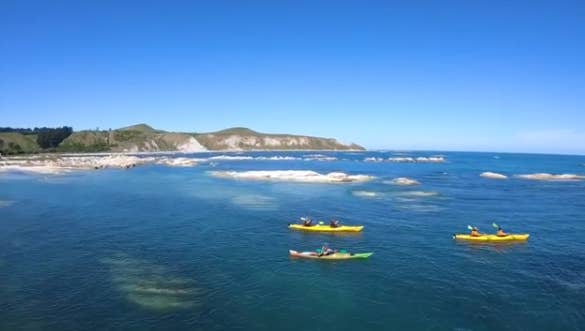 Mulinder wrote on his Instagram: "After a fun paddle around the peninsula catching waves we spotted a giant male seal fighting an octopus."
"Before we knew it the fight came to us and well the rest is slap to the face 😂 I'm not sure who got more of a surprise the seal, the octopus or me," he said.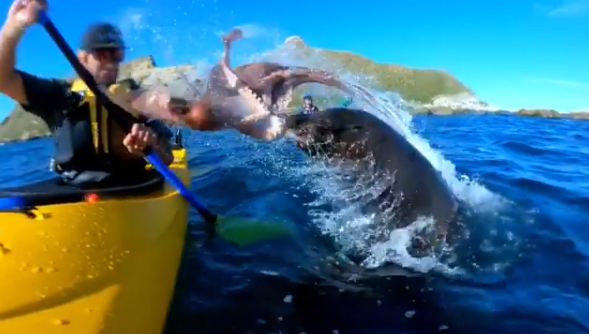 "Either way the octopus held onto the bottom of kayak for some time before our guide was able to get it off with his paddle then it swam away to fight another day. True story."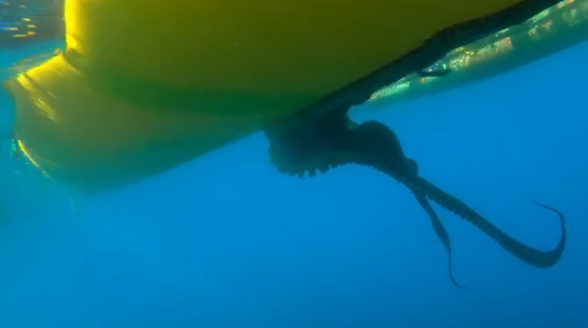 BuzzFeed News has contacted Mulinder to get a better idea of what it's like to be slapped in the face by an octopus wielded by a seal.