When US president Barack Obama and his Russian counterpart, Vladimir Putin, sat down for crucial talks over the Syrian crisis at the G20 summit in Antalya, Turkey, on Sunday, it looks like someone was eager to hear what was being said.
Here it is again – watch out for the man with the bag.
Let's break down what happens here. Firstly, Bag Man appears from the left of the screen. He's holding a phone. He has a bag. It's no big deal.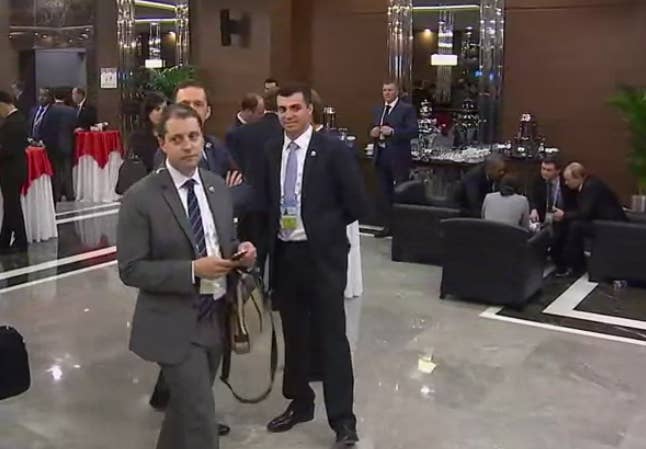 He looks around to make sure no one's watching him.
And then he walks backwards towards the high-powered huddle.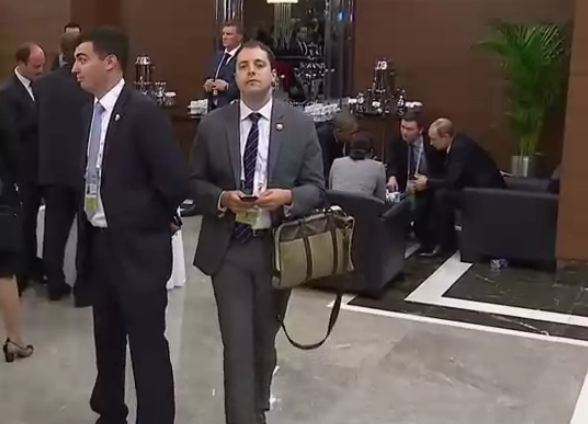 Here is an annotated guide to this very important moment.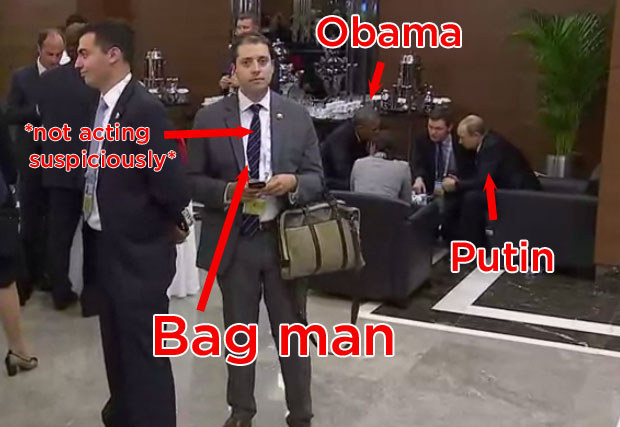 There were unverified claims on social media, particularly this Reddit thread, that the man took this photo with a camera concealed in his bag.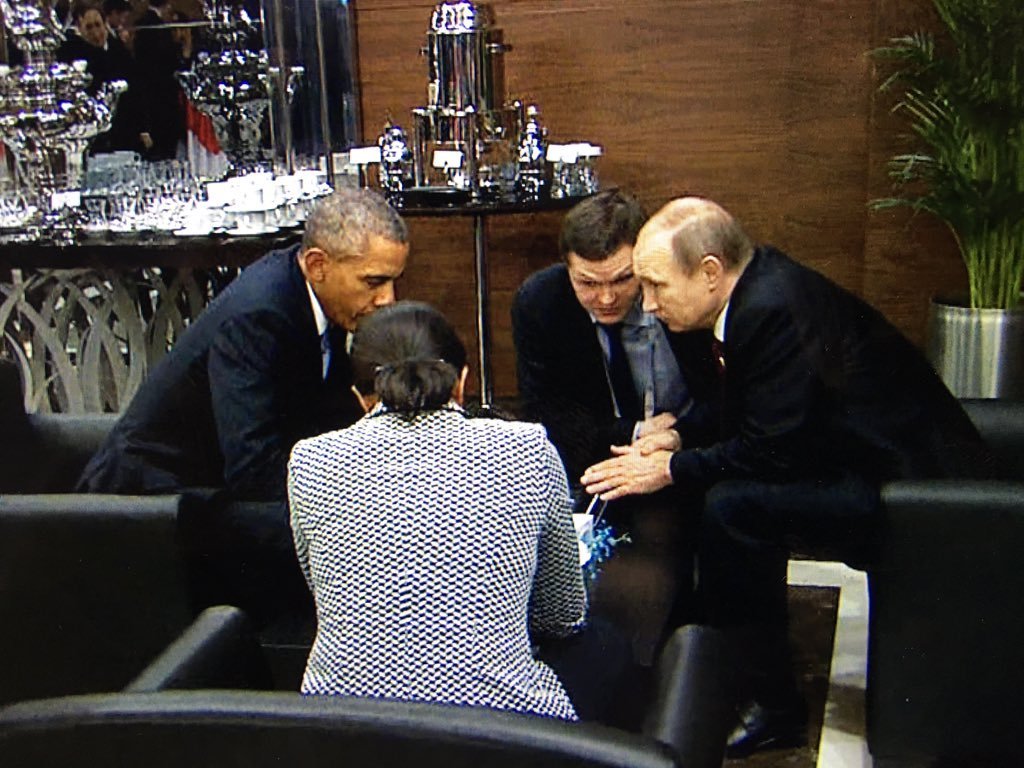 But that doesn't explain how other accredited photographers in the room were able to get shots of the huddle without any having to hide their camera in a bag.
This image, taken by a local agency photographer, shows the leaders completely unaware of Bag Man's presence. That's Susan Rice, US national security adviser, to Obama's right.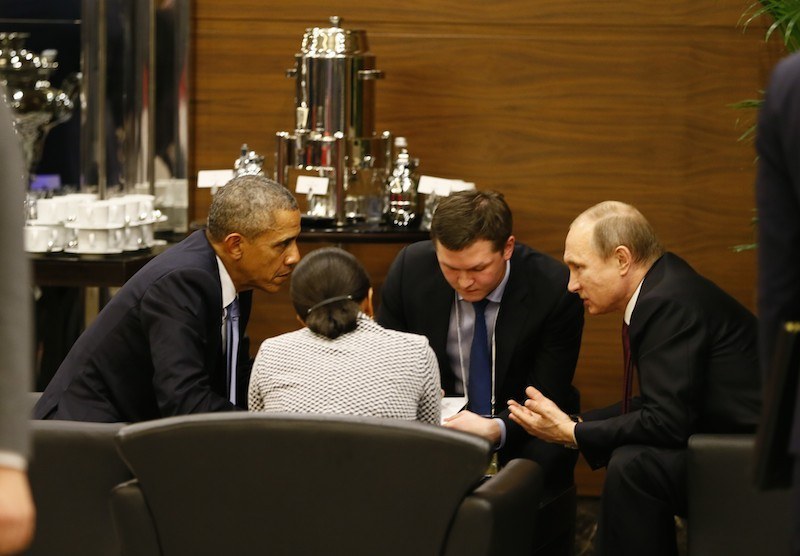 Obama and Putin were talking about ways to broker peace in the intractable Syrian civil war, and according to a White House spokesperson, the pair agreed on the need for a "Syrian-led and Syrian-owned political transition".
As for Bag Man, he may well be a reporter, or perhaps he was closing in to take the perfect selfie.
But the main thing is this: At least no one spotted him.