1991: The Knowsley Heights fire in Liverpool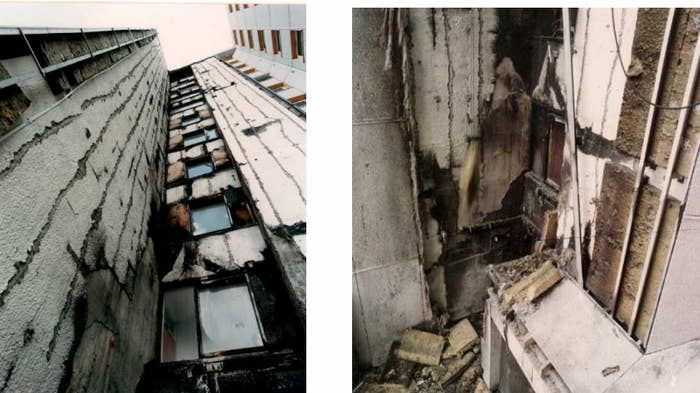 What happened? A fire at Knowsley Heights tower in Liverpool in 1991 was started deliberately in a ground floor refuse area outside the building. As a presentation by the Building Research Establishment showed, the tower's recently installed cladding was of the limited-combustibility variety, but the flames still managed to spread quickly, through a 90mm gap between the rubberised, painted concrete walls and the cladding.
There were no fire breaks in this cavity gap, which allowed the fire to spread upwards past all 11 floors. Luckily, no one was injured.
Were there any recommendations? A House of Commons select committee report in 2000 specifically pointed out that Knowsley was an early example of how rainscreen cladding could contribute to the speed with which fire can spread up the outside of a tower.
The inquiry that followed the Knowsley fire was partly responsible for a change to the part of the building regulations that governs tall buildings and the type of material they use – Approved Document B – in 2006.
Because of this change, material graded at least A2 (i.e., with limited combustibility) must be used on the inside and outside of cladding, and there must be fire breaks in the gap between the cladding and the wall.
But this was the last time the regulations were updated and, as would become clear in several subsequent cases, this may have allowed several tragedies to happen.
1999: A fire ripped up the side of this tower block in Ayrshire
What happened? A 55-year-old man died and five others were injured, including a 15-month-old child, in a fire at Garnock Court in Irvine.
The building had cladding with a plastic core, as Grenfell did, and eyewitnesses described seeing the cladding set alight and flames reach the top of the building within 10 minutes – just like at Grenfell.
What recommendations came after it? A House of Commons select committee inquiry set up in 1999 in the wake of the Garnock Court fire found that most external cladding did not pose "a serious threat to life or property in the event of fire".
But the MPs also said:
We do not believe that it should take a serious fire in which many people are killed before all reasonable steps are taken towards minimising the risks.

The evidence we have received strongly suggests that the small-scale tests which are currently used to determine the fire safety of external cladding systems are not fully effective in evaluating their performance in a 'live' fire situation.
The report recommended in 2000 that local authorities and social landlords should review all buildings with external cladding with the help of fire safety experts and that fire safety legislation should be clarified and "consolidated".
Was anything done? North Ayrshire council removed all the cladding and PVC windows from the building after the fire.

The incident led to a ban on combustible cladding in Scotland, through legislation introduced in 2005. None of the 137 towers that have tested positive for combustible cladding in the two weeks since Grenfell are in Scotland.
2009: The Lakanal House fire in Camberwell, south London, in which six people died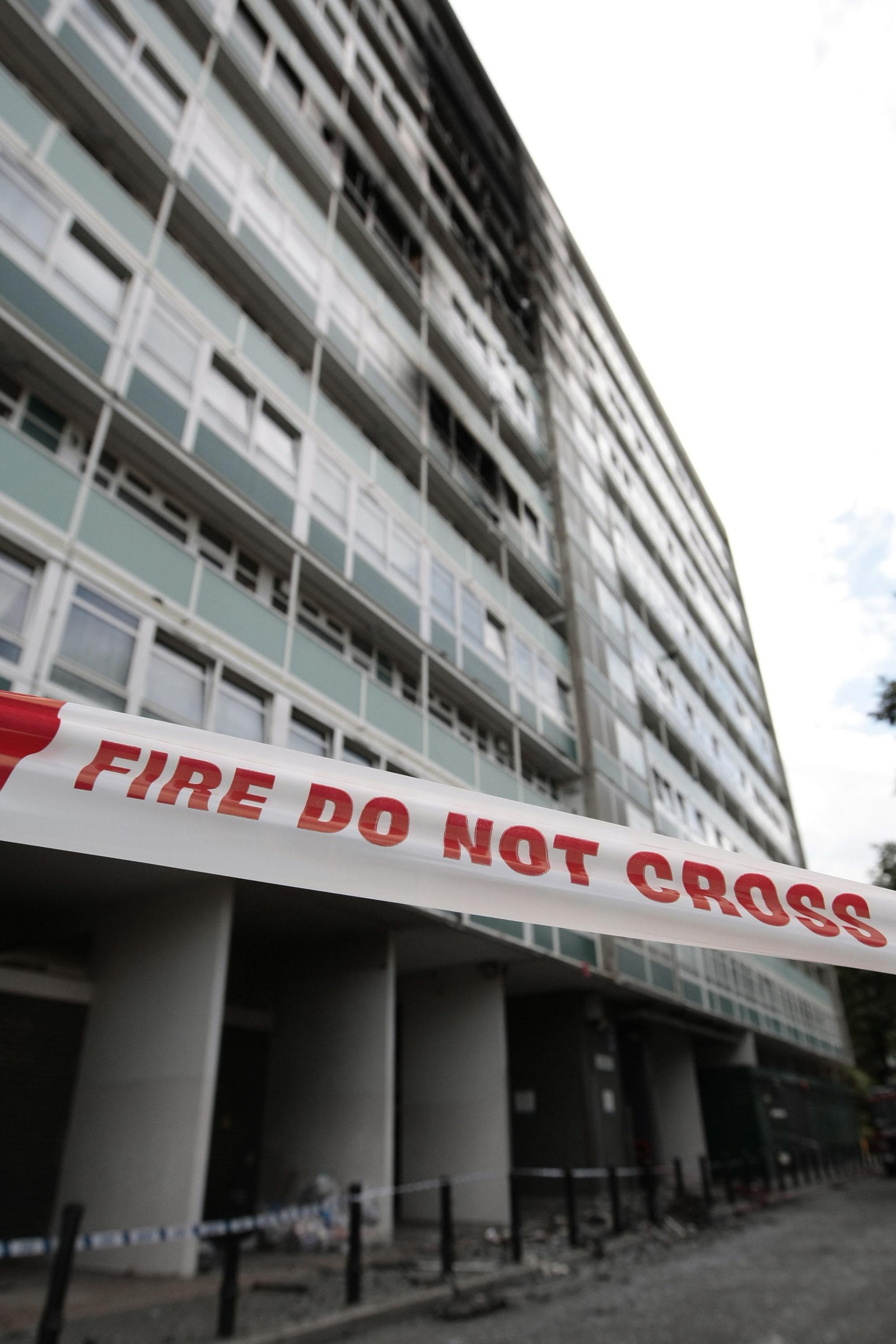 What happened: In what was previously the UK's worst tower block fire, three adults and three children died after a TV set alight on the ninth floor of Lakanal House. The victims, who were on the 10th and 11th floors, had been told to stay in their flats by 999 call dispatchers, who wrongly believed that the flames would be contained in the flat where they started.
The inquests into the deaths found that the cladding panels beneath windows did not have the required fire safety rating of 0. The inquest into the death of one victim, Catherine Hickman, found that if these ACM (aluminium composite material) panels had been class 0 they may have slowed the spread of the flames from flat to flat.
The report also noted that there had been no fire safety check on Hickman's flat since a refurbishment three years earlier.

In March 2017, Southwark council pleaded guilty to four criminal charges and paid £270,000 in fines as well as £300,000 in costs.
What recommendations came after it?
• The coroner, Frances Kirkham, called for a simplification and clarification of Approved Document B, the "difficult to use" building regulation that governs the fire safety of high-rise towers. She said it must provide clear guidance "with particular regard to the spread of fire over the external envelope of the building and the circumstances in which attention should be paid to whether the proposed work might reduce existing fire protection." The document was last updated in 2006.
• She asked for the document to be "expressed in words and adopt a format which is intelligible ... and not just to professionals who may already have a depth of knowledge of building regulations and building control matters".
• That the advice given to high-rise tower residents to "stay put" and call 999 in the event of a fire should be consolidated and updated.
• That assessors should inspect the interior of a sample of flats in high-rise buildings to make sure they are compliant.
• Councils should consider the retrofitting of sprinklers.
Was anything done? In response to the coroner's points, the then-communities secretary, Eric Pickles, replied to say that his department was "committed to a programme of simplification" on building regulations. But, he added, "the design of fire protection in buildings is a complex subject and should remain, to some extent, in the realm of professionals."
A new version of Approved Document B was promised in 2016/17. The government said it would investigate the use of sprinklers and would update this document accordingly.
Sprinklers are only required on English buildings taller than 30 metres and built since 2007. In Wales they are required on all new and converted homes and in Scotland they are required on buildings over 18 metres.
2010: The Shirley Towers fire in Southampton, in which two firefighters died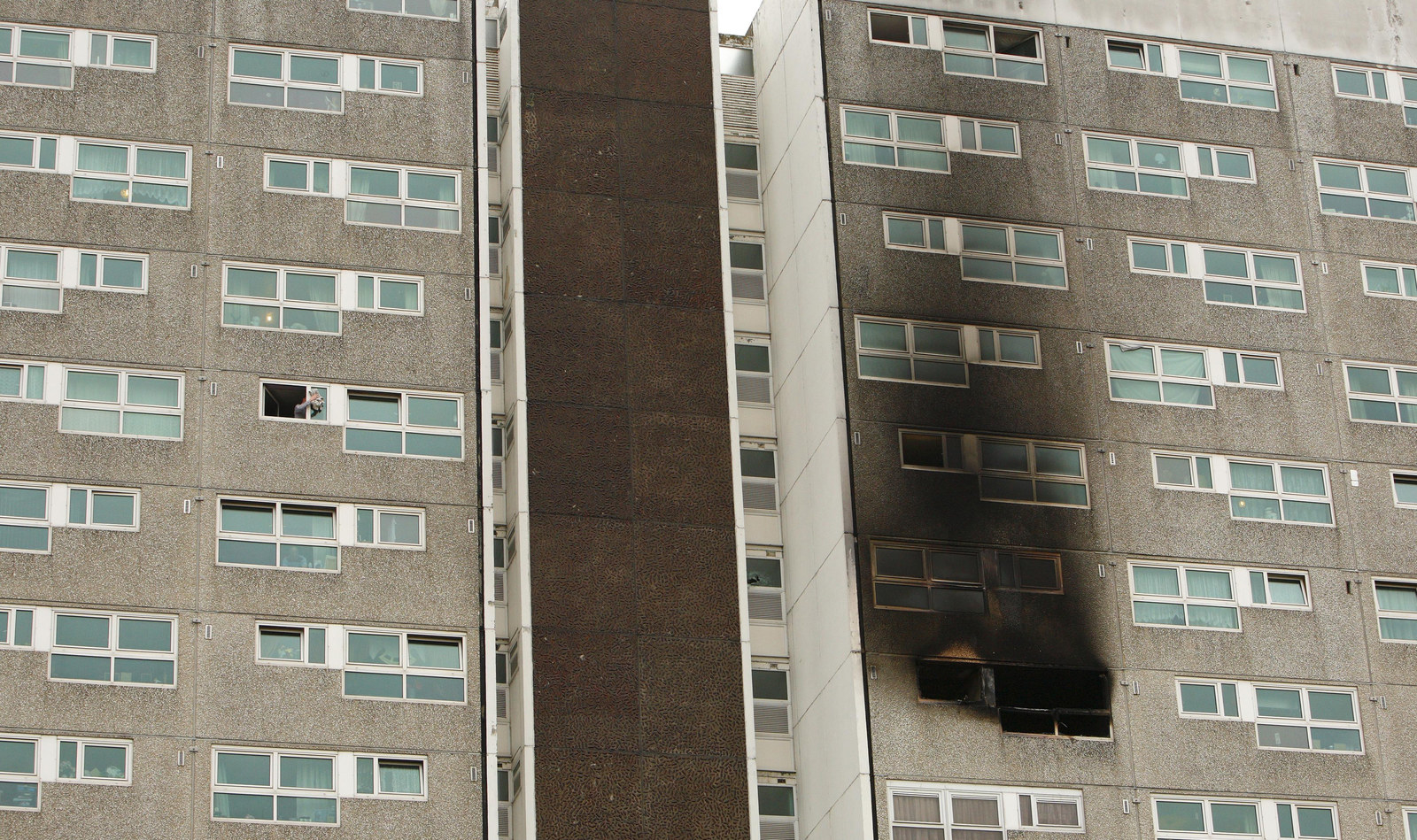 What happened? A fire broke out in Shirley Towers after someone on the ninth floor of the 15-storey building left a curtain resting on a lamp. Two firefighters were overcome by the fire and died.
Any recommendations? Cladding wasn't implicated in spreading the fire – but as with the Lakanal House inquest, the coroner presiding over the Shirley Towers inquests, Keith Wiseman, said high-rise buildings should seriously consider fitting sprinklers.
"Social housing providers should be encouraged to consider the retrofitting of sprinklers in all existing high-rise buildings in excess of 30 metres in height," he said.

Was anything done? It took the Grenfell disaster to finally prompt it, but on 21 June Southampton City Council announced it would retrofit sprinklers in all the towers it owns and manages.
Announcing the move, Dave Curry, chief officer of Hampshire Fire and Rescue Service, said: "I know that if sprinklers were fitted in high-rise buildings we won't see the tragic loss of life that we've seen in this county and in London."
2013: London Fire Authority warned that some buildings were not being built to the proper standards to ensure fire safety.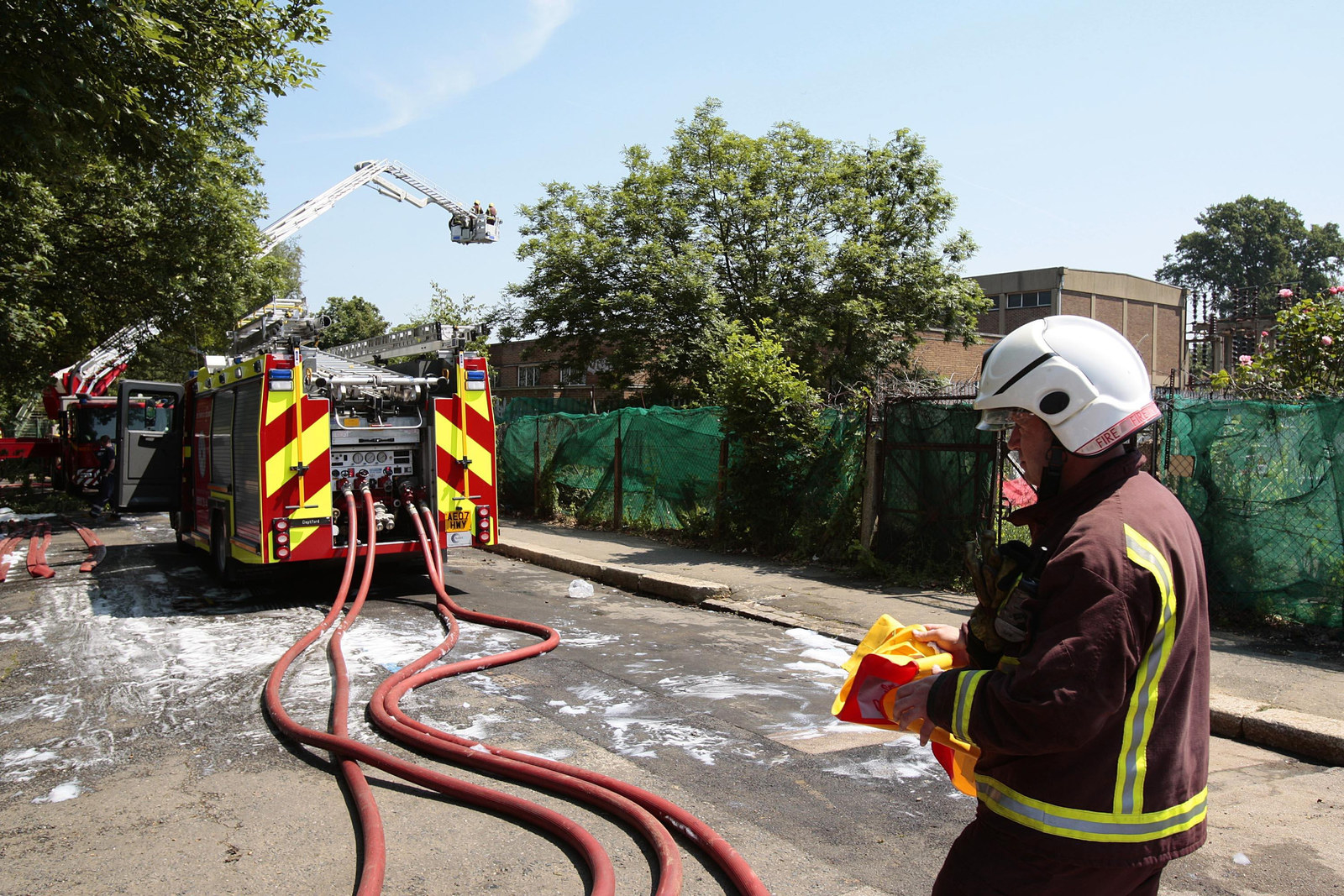 The London Fire and Emergency Planning Authority said in a report in November 2013 that some buildings were not being properly checked and that bad workmanship had contributed to a lowering of fire safety standards:
Officers are concerned that the [Fire] Brigade is increasingly being used as a consultant and have some concerns, based on specific incidents, that some buildings have not gone through a thorough checking process to ensure they are built as per specification; and a spate of recent fires has identified "workmanship" as an contributory factor to the outcome of the fire.
The report points out that in one case, the authority successfully prosecuted a private company that built a tower block where a fire broke out. It claims that after this case, the Department for Communities and Local Government (DCLG) acknowledged the need for building regulations to be highlighted to builders.
Fire safety, the report warned, had slipped down developers' list of concerns compared with disability access and thermal insulation.
2016: The government was asked about the ongoing review of building regulations.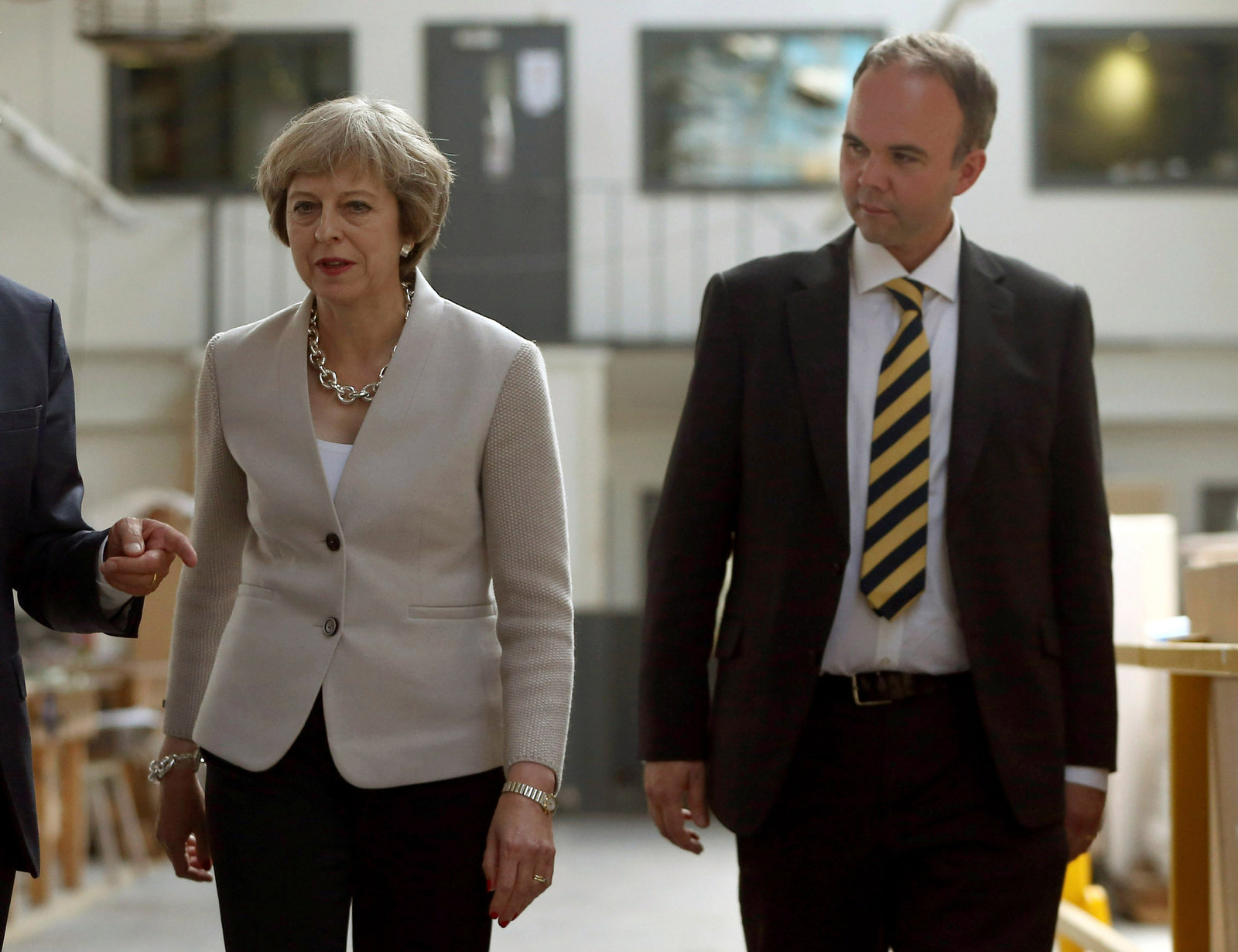 On 24 October last year, Labour MP Steve McCabe asked for an update on the now long-running review of building regulations, including Approved Document B.
The then-housing minister, Gavin Barwell, replied: "We have not set out any formal plans to review the building regulations as a whole, but we have publicly committed ourselves to reviewing part B following the Lakanal House fire."
The government had, however, committed to reviewing energy efficiency standards.
Barwell lost his Commons seat and ministerial role in the 2017 general election but was hired as Theresa May's chief of staff.
2013–2016: A Grenfell residents' group made repeated warnings about fire safety in the tower.
The Grenfell Action Group blog noted after the fire at the Shepherds Court tower in Hammersmith, west London, that the "stay put" policy – where tenants are told to remain in their flats in the event of a fire – would have led to deaths there.
"We are calling on our landlord to re-consider the advice that they have so badly circulated," the anonymous author wrote.
This was one of many such warnings the blog made. The same post prophetically said:
It won't be long before the words of this blog come back to haunt the KCTMO management and we will do everything in our power to ensure that those in authority know how long and how appallingly our landlord has ignored their responsibility to ensure the health and safety of their tenants and leaseholders. They can't say that they haven't been warned!
March 2017: Experts warn that delays on updating building regulations are endangering high-rise tower residents.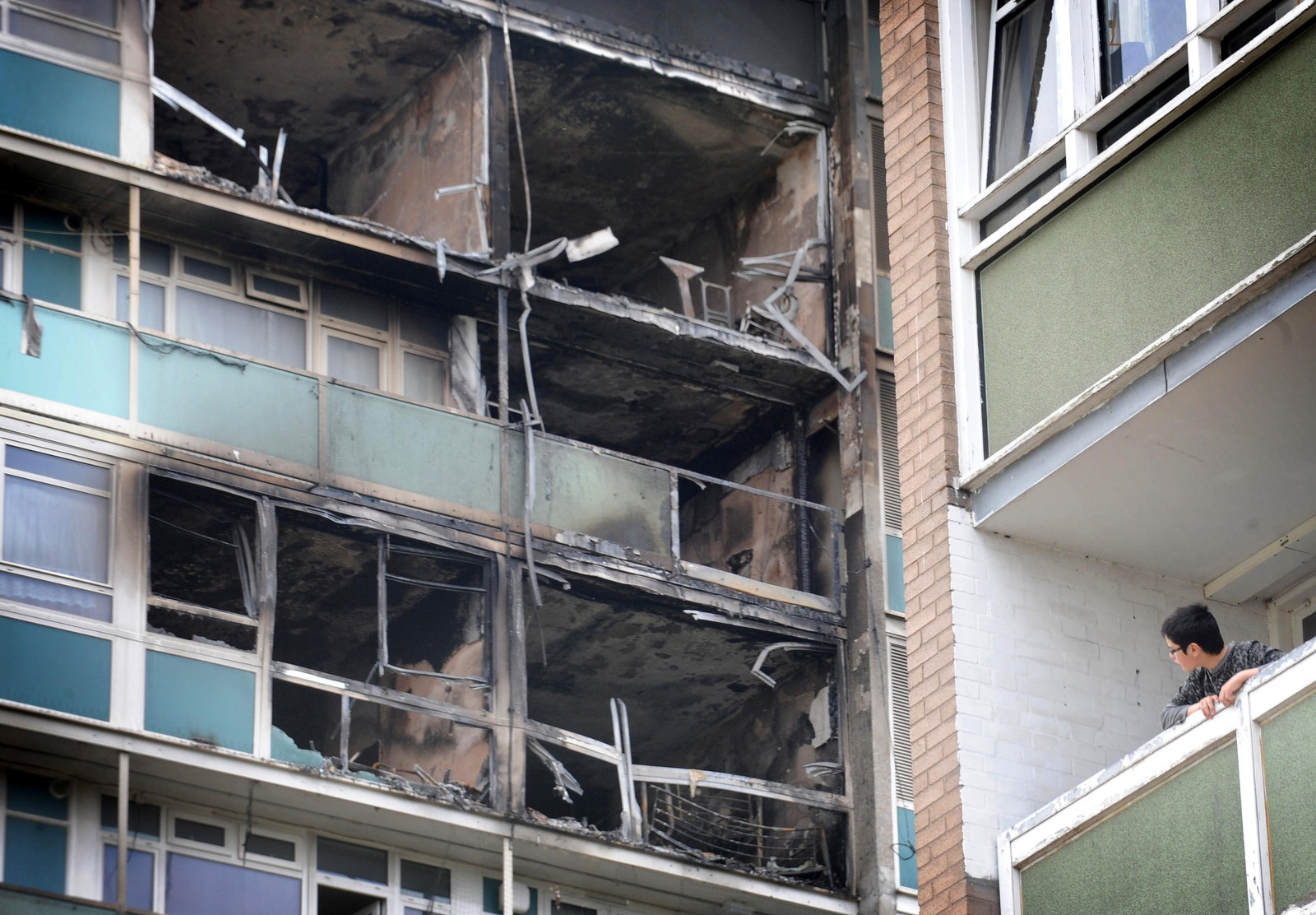 Almost eight years on from the Lakanal House fire, experts were warning that another similar disaster was possible if the rules didn't change on risk assessments and the use of combustible cladding.
Ronnie King, honorary secretary of the all-parliamentary group on fire safety, told Inside Housing in March that the regulations hadn't "taken account of the Lakanal House fire inquest, or updated recent accredited research".
"The message to other social landlords and housing providers is unless there is a review the regulations you could face multimillion-pound legal costs and compensation should you experience a Lakanal House tragedy," he said.

High-rise fire safety expert Sam Webb told Inside Housing that questions should be asked over whether there is a conflict between fire safety and the type of materials being used to improve energy efficiency.
"The materials are not fire-resistant and in some cases they're flammable," he said.
A spokesperson for DCLG said at the time it would complete the buildings regulation review "in due course".
May 2017: London Fire Brigade warns every London borough about the threat of external spread of fire on tall buildings.
In August 2016, 20 fire engines and 120 firefighters tackled a severe blaze at Shepherds Court tower in Hammersmith, west London. Station manager Paul Hobbs said afterwards that the "fire spread from the seventh floor via the outside of the building".
In May this year, Dan Daly, the London Fire Brigade's assistant commissioner, wrote to all 33 local authorities in London to warn them about how combustible cladding had in the past contributed to the spread and severity of tower fires.
"The London Fire Brigade have seen a number of cases where it appears ... that the level of fire protection to the external face of the building did not comply with
the requirements of Part B of the Building Regulations insofar as they seek to limit the speed with which a fire can travel and spread over the external face of a building or may contribute to a fire," he wrote.
"Testing of panels has found that the combustibility of the composition of the panels at Shepherd's Court did not meet the levels expected for conformity with the building regulations.
"On testing it was found that panels may deform or delaminate, exposing any combustible core or constituent material, resulting in the panel becoming involved in the fire and allowing the fire to spread and enter flats other than the flat of origin of the fire."
The letter mentioned that while external cladding may be certified under one form of regulation – the Competent Persons Scheme – that doesn't automatically mean it is certified under section B4 of Approved Document B. All facades, glazing, insulation, and other panels must comply with Document B, if they are to "secure public safety and minimise fire losses", Daly said.
"In the light of fires that have occurred, I would urge you to consider carefully your arrangements for specifying, monitoring and approving all aspects of future replacement and improvement to building facades and construction of new buildings for which you are responsible," he wrote.
The LFB sent a similar letter to local authorities in 2009.

If you have information or concerns about fire safety in public or private buildings you can contact the reporter who wrote this story via patrick.smith@buzzfeed.com or send us tips anonymously and securely via tips.buzzfeed.com.