Usage Of Cannabis-Like Drug "Spice" At Epidemic Levels In Prisons, Survey Warns
Spice usage is now three times higher than previously thought, a survey of prisoners has shown.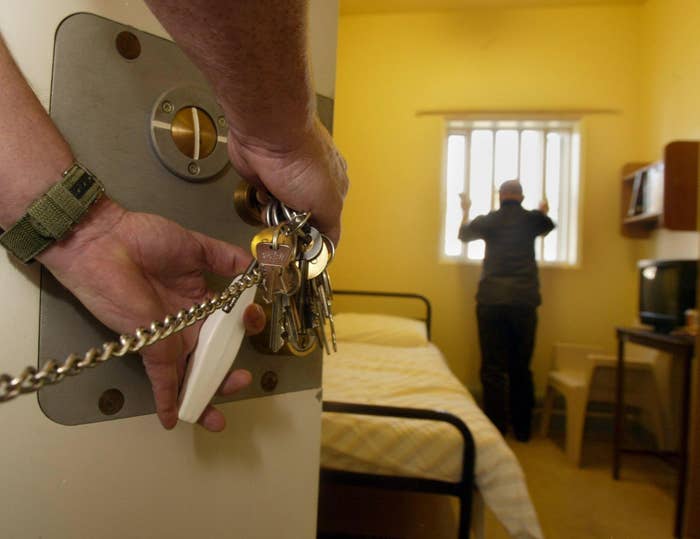 The use of spice, a synthetic version of cannabis, has reached "epidemic" levels among prisoners, according to a new survey of prisoners.

User Voice, a charity focused on criminal rehabilitation founded by ex-offender Mark Johnson in 2009, received survey responses from 684 prisoners in nine prisons and found that spice was the most popular drug.
The majority of survey respondents said that "between half and nearly all" of their fellow prisoners had taken spice while inside. One in three said they had used it in the last month.
A further 120 prisoners also took part in focus groups to discuss the spice problem. One of them said: "Spice has taken over the drug culture in prison ... it's reached epidemic levels!"
Another prisoner described inmates high on spice attempting to run through walls. One described how 17 ambulances were called to their prison in one day.
The survey data suggested that spice usage is three times higher than the prisons inspectorate estimated in a 2015 report.
Almost 40 prisoners died or killed themselves after taking "new psychoactive substances" (NPSs) in the two years to June 2015.
Spice is one of a number of NPSs, many of which were legal until their sale and distribution was outlawed in new legislation that came into force last week. Possessing NPSs for personal use is legal, but possession in prisons is not and could lead to a further two-year jail sentence.
The report shed light on the appeal of the drug for prisoners. It is referred to as a "bird-killer", meaning it gives the impression that a sentence is passing faster. One prisoner told researchers: "A shit feeling is better than no feeling."
Mark Johnson, founder of User Voice, said: "It can clearly be seen that our prisons are awash with NPS and it is causing widespread and devastating damage to users, while having the effect of diverting attention away from the perceived NPS's popularity: boredom and lack of purposeful activity."
The report also illustrated that:
* The physical effects spice addiction can have include cravings, paranoia, psychotic episodes and an "opioid-like withdrawal syndrome". Drug workers have warned that while spice is a synthetic cannabinoid and only meant to mimic the effect of cannabis, it is often far more powerful and potentially more harmful.
* Prisoners, some with mental health conditions, were also bullied while they were "off their head" on the drug.
* Bullying and violence were dished out to prisoners who had not paid their debts to drug-dealers.
* The street price of spice is about £10 a gram but can be 10 times higher in prison, prompting prisoners to sell belongings and provide sexual favours in return for more drugs.
* One prisoner said "most of it isn't coming in parcels, it's coming in people's bums".
A spokesperson for the Ministry of Justice said: "We take a zero tolerance approach to drugs in our prisons and use sniffer dogs, cell searches and mandatory drugs tests to find them.
"We have already legislated to make smuggling New Psychoactive Substances into prison illegal and those caught trying to throw packages over prison walls can now face up to two years in jail.
"However we must do more, which is why we are investing £1.3 billion to transform the prison estate, to better support rehabilitation and tackle bullying, violence and drugs."