Remember in the Back to the Future series when, through the magic of time travel, we see older versions of various characters in the same film? Now that it really is (almost) 30 years on since the original Back to the Future came out in 1985, this image shows how accurate the makeup artists were.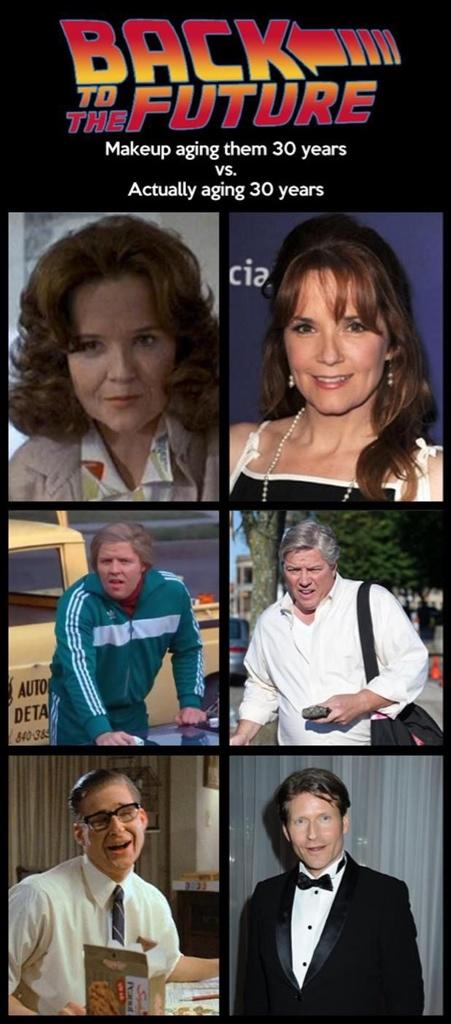 In short, they did an impressive job.