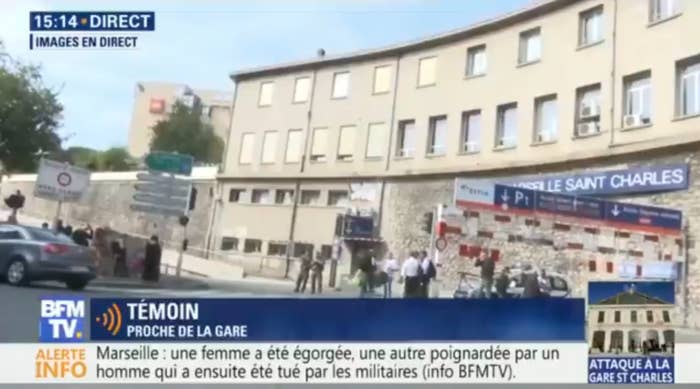 At least two people have been killed in a knife attack on passengers at a train station in the southern French city of Marseille, in what local officials say is likely terrorism.
According to reports, the victims — both women, age 17 and 20 — were stabbed to death at around 1.45 p.m. local time on Sunday.
The attack is currently being investigated by the French anti-terrorist prosecutor's office. Police told Reuters that the knifeman yelled "Allahu Akbar" during the attack.
National police confirmed on Twitter that the attacker had been "neutralised."

A witness told BFM TV that "there were two shots on the esplanade of Saint-Charles station, there were soldiers and plainclothes policemen, and then there was a mob on the stairs ... and then two minutes later they ran away, a woman came to take refuge with us. It happened very quickly, after they secured the perimeter."

France's interior minister, Gérard Collomb, is on his way to the city.

The Interior Ministry has warned people not to spread false information about the attack.
This is a developing story. Check back here for updates and follow @BuzzFeedNews on Twitter.