Two men who created an elaborate fake persona and fraudulently persuaded a recently divorced woman to hand over £1.6 million have been jailed for a total of five and a half years.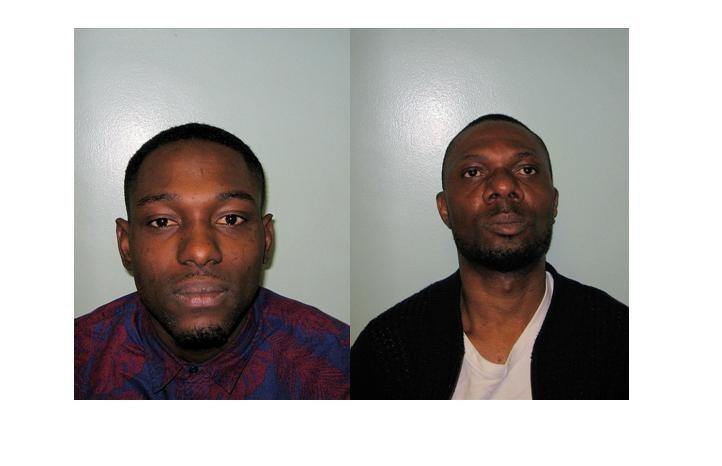 Ife Ojo, 31, from Peterborough, and Olusegun Agbaje, 43, from Hornchurch in Essex, were found guilty of a conspiracy to defraud the woman, who is in her forties.
Ojo, a student, received a 34-month sentence and admin assistant Agbaje, described in court as his accomplice, was jailed for 32 months at Basildon crown court on Friday for persuading the victim to part with huge sums of money via a fake persona.
The police revealed details of the extraordinary and sophisticated scam, which involved not just the two fraudsters but another man who pretended to be the fake love interest and a fourth man who posed as his lawyer in face-to-face meetings.
Judge Jonathan Black told the court: "The victim was an intelligent businesswoman but she was also vulnerable because she was recently divorced."
The victim, from Hillingdon, west London, who has not been named and has turned down interview requests, told police she first met a man called "Christian Anderson" on a dating site in February 2014.
Anderson, created by Ojo and Agbaje, was supposedly a divorced, well-to-do oil industry engineer with two children.
A few weeks after meeting online they met in person. Police are still looking for the man Ojo and Agbaje persuaded to pose as Anderson at this meeting. The victim described him as a "handsome white man" to police.
Weeks after they met, Ojo and Agbaje, posing as Anderson, told her he loved her – and then started making requests for money.
They asked her to pay £30,000 into the account of a personal assistant, "Brandon Platt", because Anderson was supposedly having trouble on a job in Benin, West Africa, and needed a loan to buy some machinery as well as £25,000 to pay a police fine.
Later on, they told the woman Anderson needed $170,000 to "free up" inheritance money left to him by his mother in Cape Town, which they said he would use to start a new life with her. This involved, they said, buying a "anti-terrorist" certificate so he could deposit the money in his bank.
By this point the victim was actively searching for a home for the couple to live in. She would speak to "Anderson" every day via Yahoo Messenger and occasionally via Skype, but over such a bad connection that his face couldn't be seen. He would send her chocolates and flowers.
Between March and December 2014, the victim paid £1.6 million into various bank accounts, including £35,000 directly to Agbaje's bank account. Ojo was paid £10,000 directly, which he mostly spent on Lexus cars and Rolex watches.
The victim, who had realised Anderson didn't exist, went to the police in January 2015 and the two men pleaded guilty in September.
The scam was so elaborate that the victim travelled to Amsterdam to meet someone claiming to be Anderson's lawyer who said he was looking after the money she'd paid and that it was in a vault.
The Met said on Friday: "Detectives are continuing their inquiries as they seek other members of the gang and try to identify any other victims."
In mitigation, John Femi-Ola, acting for Ojo, said his client was originally from Nigeria and had been introduced to the scam by Agbaje, Press Association reported.
Simon Smith, for Agbaje, said: "The planning and sophistication of this crime was not his responsibility."
In one email sent to the victim, "Anderson" said: "I know our relationship is still young, but I am really trying to hang on here and after the contract we have all the time in the universe together."
In another email, released by police, he said: "I called you this morning for us to have a sweet good Friday together and you did a good job in letting me feel down."
He also told her in an email: "But most times when your brain tells you things, it's all because of the hurts you had in the past and insecurities."
When officers raided Agbaje's home they found a book of love poems and a well-thumbed copy of The Game by Neil Strauss.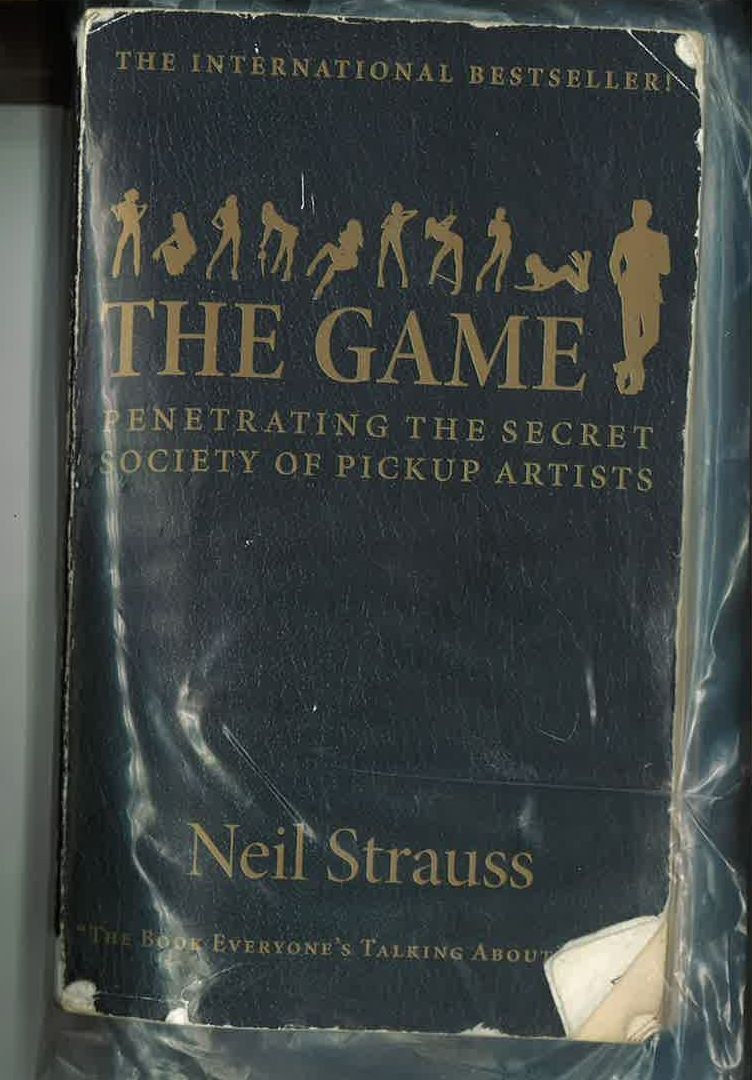 The Game, which popularised the "pickup artist" community, contains tips on how to seduce women, including playing on women's fears, insecurities, and self-esteem.
This is not an isolated incident: The Met's specialist online fraud unit, Falcon, said more than 100 victims have lost a total of £4 million in the past year alone to similar scams.
The Met said the victims included both men and women, whose tormentors "showered them with compliments and confided their seemingly innermost secrets to them". It was common in such cases, the police said, for victims to spend hours talking to suspected fraudsters every day.
Detective Chief Inspector Gary Miles of Falcon said: "Today's sentencing recognises the devastating impact this kind of fraud has on its victims. I would like to pay tribute to the victim in this case who provided evidence which was crucial in securing two guilty pleas in this case.
"The financial and emotional impact to the victim has been huge. Many victims borrow money from friends and family to pay the suspects. Victims typically feel embarrassed and ashamed when they realise they have been duped, so they often don't report what has happened to them or even confide in a friend."