Terry Pratchett, the fantasy author, has died. For the millions of people who read his books, it's a sad day. It took no time at all for the tributes to start rolling in via social media.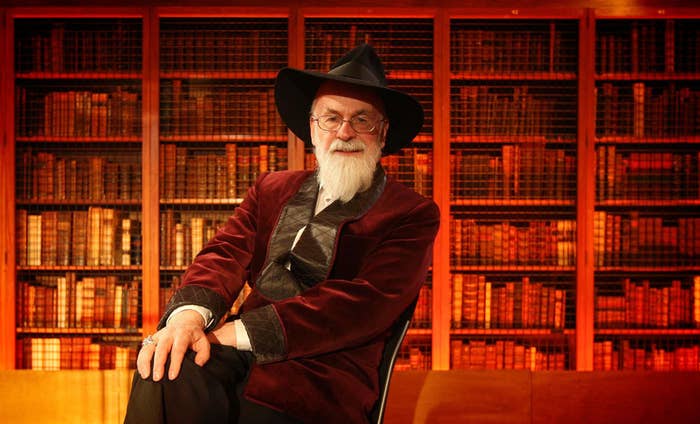 Writers, comedians, politicians, and fans united in praising Pratchett's wit and imagination.
Fantasy author Neil Gaiman, who co-wrote Good Omens with Pratchett in 1990, said on his site today:
There was nobody like him. I was fortunate to have written a book with him, when we were younger, which taught me so much.
Because so much of Pratchett's writing concerned Death – the Discworld character and the concept – people were quoting several lines of his on the subject:
Many people were wondering what the chat between Death and Pratchett would be like.
There can't be many writers who have touched so many people through their writing about death.
Times columnist Caitlin Moran joined those who said their writing owes him a debt.
Others credited him for their love of reading.
His friends remembered him as someone who was impossible to buy a drink for.
There must be a few people are who considering doing this.
An avid letter writter, there were recollections of the times he replied to his fanmail.
Some people were quite literally crying at their desks over the news.
And this summed up the thoughts of pretty much everyone who ever read a Pratchett book.
Author Joe Abercrombie highlighted what a loss his death is to the fantasy genre.
And British comic book writer Kieron Gillen nailed what it is that makes Pratchett's writing special.
The prime minister added his own tribute, praising the author's campaigning for dementia awareness.
And Penguin Books pointed out that there's a Just Giving page to raise money for the Research Institute for the Care of Older People.