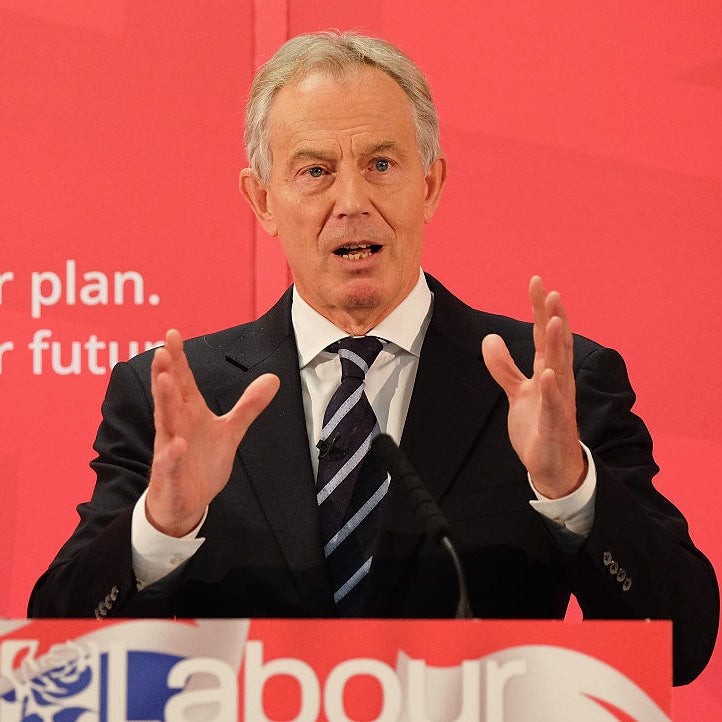 Former Labour prime minister Tony Blair has launched a scathing attack on Jeremy Corbyn, the current party leader, for his pacifist stance on international affairs and for being interested only in the politics of protest.

In his strongest attack yet on the Labour leadership, Blair said that Corbyn was guilty of standing by and watching people being beaten and starved while he failed to support military action in Syria.
"I'm accused of being a war criminal for removing Saddam Hussein, who by the way was a war criminal, and yet Jeremy is seen as a progressive icon as we stand by and watch the people of Syria by barrel-bombed, beaten, and starved into submission – and do nothing," he told Bloomberg Television on Wednesday.
Corbyn, a founding member of the Stop the War coalition, has said Blair could stand trial as a war criminal for joining the US-led invasion of Iraq in 2003. The report from the long-running Chilcot inquiry into the UK's involvement in the conflict is expected to be released next month.

As many as 180,000 new members joined the Labour party between May 2015 and January this year, many of whom were attracted by Corbyn's opposition to the Iraq war and other conflicts.
But Blair countered Corbyn's long-standing criticisms by describing him as a protest politician who wanted to rail against the establishment rather than change people's lives.
"There are two types of politicians on the left, and there always have been," he said. "There's a guy whose face is on the placard, right? And that's me. Hate that guy. So you're the person in power, taking difficult decisions, some people support you, some people don't support you.
"Jeremy's the guy with the placard ... One's the politics of power, and the other's the politics of protest. And the two are different. And in the end, if you want to change people's lives, you've got to be for the politics of power."

Corbyn has already hit back against Blair's criticisms. A spokesperson said: "It's ridiculous to refer to Jeremy Corbyn's leadership as the politics of protest.
"Under Jeremy Corbyn's leadership, Labour has overturned the government on issue after issue, including the tax credits policy, which has saved three million families over £1,000 this year.
"The government has also been forced to back down over cuts to disability benefits, forced academisation, Sunday trading laws and to their proposed deal to run the Saudi prison system."
Blair, who is campaigning for the UK to remain in the European Union in the referendum on 23 June, predicted a large voter turnout and said there was only a "relatively small group of people who care absolutely passionately" about Europe before the Leave and Remain campaigns began in earnest this year.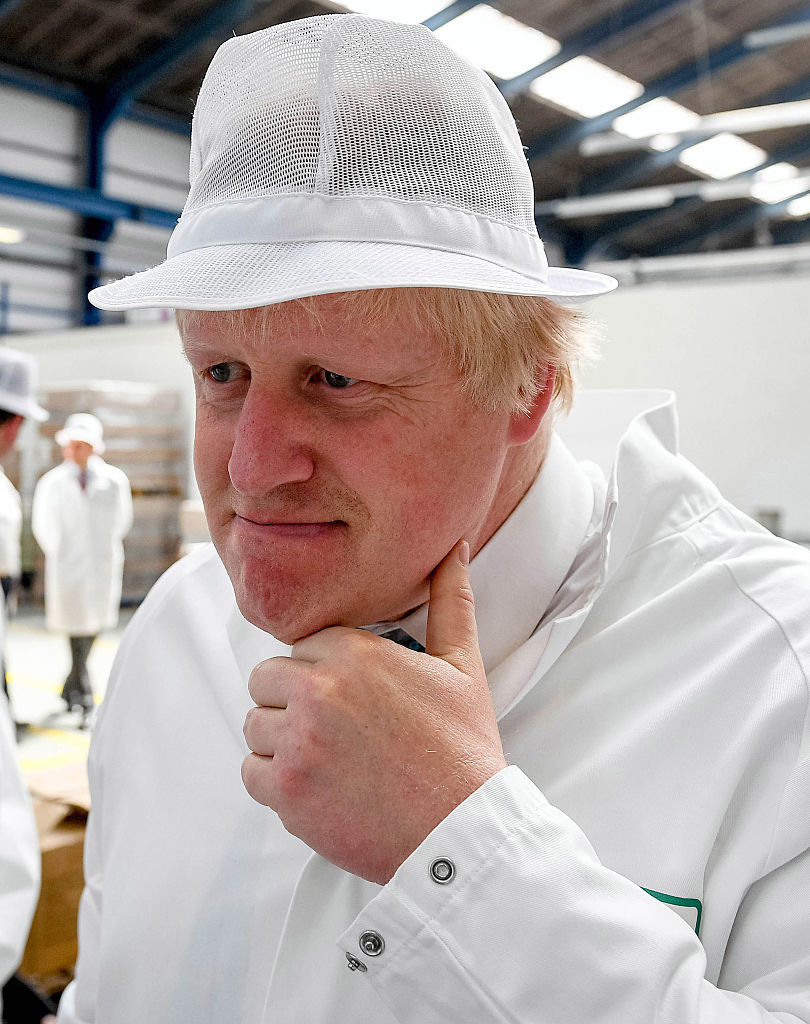 Blair also offered his view on a range of other political topics, such as the leadership qualities of former London mayor and Vote Leave figurehead Boris Johnson, who is thought by many to have his eye on a future bid for 10 Downing Street.
"Look, I think whether he's fit or not to be prime minister is not dependent on this vote, but I find it hard to understand how someone who's been mayor of London can seriously think it's not going to be economically damaging if Britain leaves the European Union."
On Donald Trump, now the presumptive Republican party nominee for the US presidential election in November, Blair said he was unsure what the controversial firebrand billionaire actually believed in.
"Look, the American elections are up to the American people but it's not clear to me what these policies really are," he said. "And if they are some of the things that have been talked about obviously you couldn't agree with them. An actual trade war with China would be devastating for both sides, so I can't believe that's what he will actually want to do.
"You know, if you literally say that no Muslims are going to come into America, well that's not a policy we could go along with."
Blair forged a close alliance and friendship with George W Bush during his second and third terms in office and the former prime minister said Trump contrasted wildly with him.
"Now people often forget this with someone like President Bush, I mean leave aside even foreign policy, he was someone who was in favour of free trade, he was strongly in favour of the transatlantic alliance and of NATO. He was someone who worked with me on Africa, for example. I mean President Bush had the largest, probably the largest life-saving programme that any development and aid policy has ever had in Africa.
"We worked together on debt relief for the poorest African nations. So there were lots of things we could work on together. You know, I have no idea what a Trump presidency would look like."
Looks like there are no comments yet.
Be the first to comment!