The discovery of the bodies of a woman and two children at a house near Leeds on Tuesday night could be linked to a man who was found dead on a cliffside in north Wales, police have said.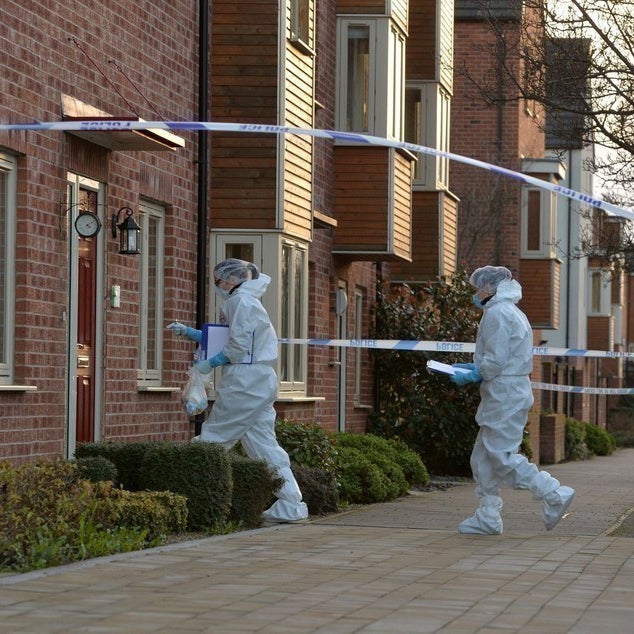 Police and forensic officers at the scene in Beeston Way, Allerton Bywater, near Leeds.
West Yorkshire police launched a murder investigation on Tuesday after the three bodies were found in a terraced house on Beeston Way, Allerton Bywater.
The woman's body was found downstairs and the children upstairs just before midday, after neighbours raised the alarm.
Then, shortly after 5pm, police in north Wales found the body of a man on the cliffs at South Stack, Anglesey.
Detective Chief Inspector Warren Stevenson of West Yorkshire police's homicide and major inquiry team said: "The man's identity is yet to be confirmed but we are liaising closely with our colleagues in North Wales Police as we believe this may be linked to our investigation in Leeds."
None of the deceased have been identified but postmortems will be carried out on Wednesday and their names are expected to be released after that.